 Tidak dinafikan, kereta merupakan antara jenis pengangkutan yang paling popular di Malaysia. Selain faktor keselesaan, kereta juga menawarkan ciri-ciri teknologi serta keselamatan yang tinggi kepada pemandu serta penumpang. Untuk memenuhi permintaan orang ramai, pelbagai jenis kenderaan telah dihasilkan, antaranya adalah SUV dan Sedan.
---
Di pasaran dunia dan Malaysia ketika ini, permintaan orang ramai terhadap kereta jenis SUV ini semakin meningkat. Lihatlah bagaimana sambutan yang diterima Proton X50 dan Perodua Ativa yang dilancarkan sebelum ini meskipun dalam keadaan pandemik seperti sekarang. Antara faktor yang mendorong perkara ini berlaku adalah berdasarkan rupa bentuk, gaya hidup dan SUV boleh didapati dalam pelbagai segmen, menjadikan ia boleh didapati dengan harga mampu milik.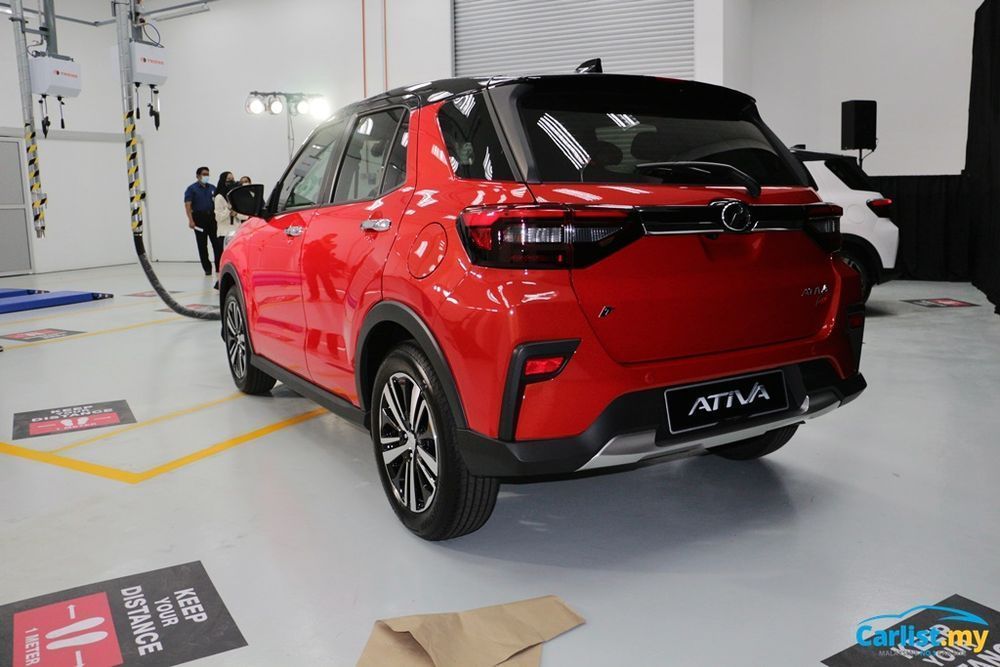 Demam SUV di Malaysia ternyata masih kuat. Mana taknya, dulu SUV seperti Mitsubishi Pajero dihasilkan menggunakan platform Ladder Frame yang lebih kukuh seakan lori menjadikan ia tidak praktikal untuk kegunaan harian. Kini, banyak SUV yang dihasilkan menggunakan casis unibody dan monocoque manakala sistem 4WD juga diganti dengan FWD yang memberikan mutu pemanduan yang lebih baik dan lebih penjimatan minyak kerana hanya dua roda yang dipacu.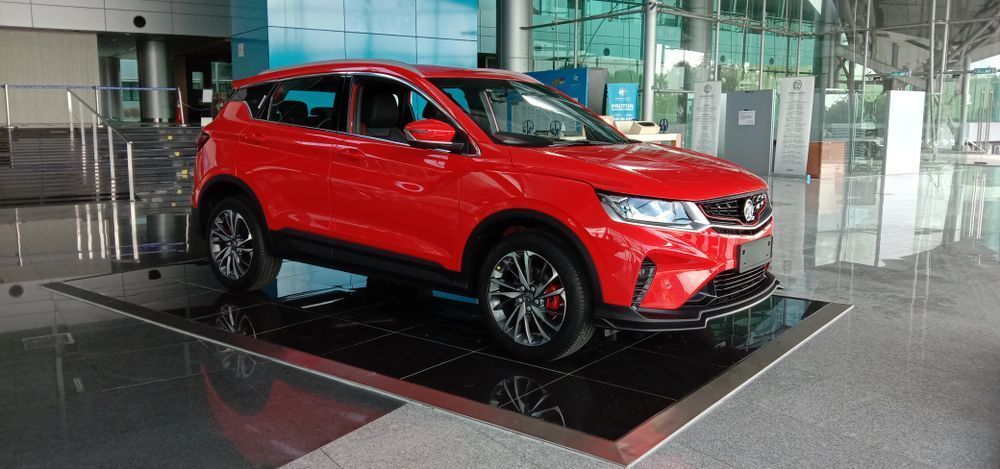 Malah ada yang sanggup menunggu sehingga 8 bulan hanya untuk mendapatkan SUV popular seperti X50. Bukan itu sahaja, tawaran menarik SUV pada masa ini membuatkan mereka yang sedang mencari kereta Sedan untuk kegunaan keluarga sebelum ini berpaling tadah dengan membeli SUV. Anda perlu ingat bahawa beza SUV dan Sedan ini bukan hanya terletak pada ruang dan praktikaliti sahaja. Ada banyak lagi perkara lain yang perlu anda ambil kira.
Apa itu SUV?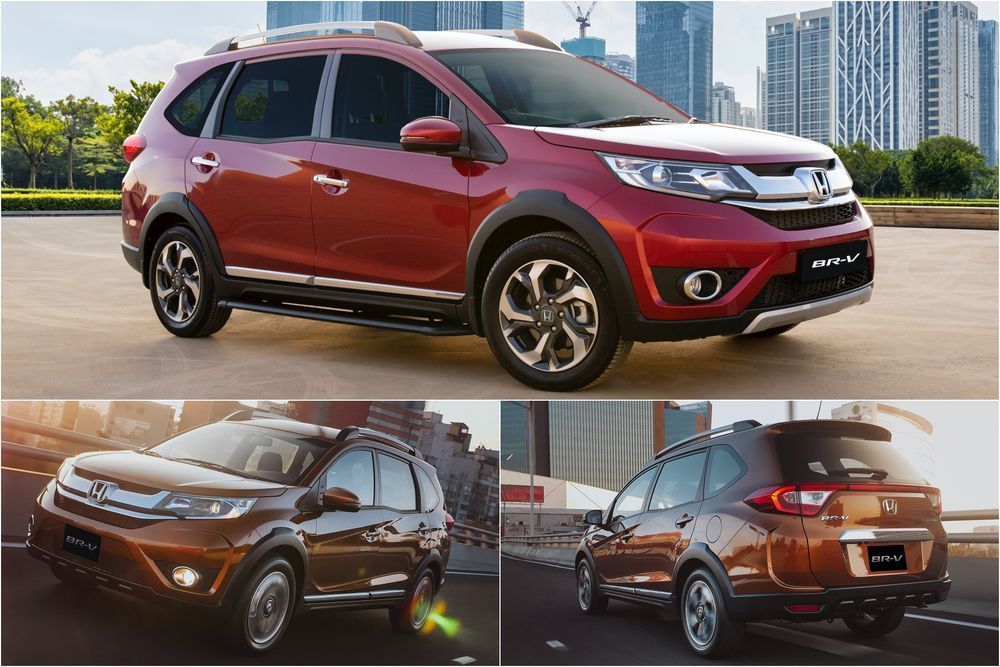 SUV dikenali sebagai Sports Utility Vehicle atau kenderaan utiliti sukan yang direka seperti kereta wagon yang menggunakan casis trak ringan. Ia mungkin atau mungkin tidak hadir dengan sistem pacuan empat roda yang membolehkan ia digunakan di atas jalan raya mahupun off-road. SUV mempunyai ciri gabungan antara trak pikap, Sedan, kereta mini dan Sedan besar.
Bahagian badan SUV dipisahkan kepada 2 bahagian, iaitu bahagian enjin dan bahagian penumpang yang bersambung dengan bahagian kargo. Oleh kerana SUV lebih tinggi daripada Sedan, ia mempunyai pusat graviti yang lebih tinggi.
Apa itu Sedan?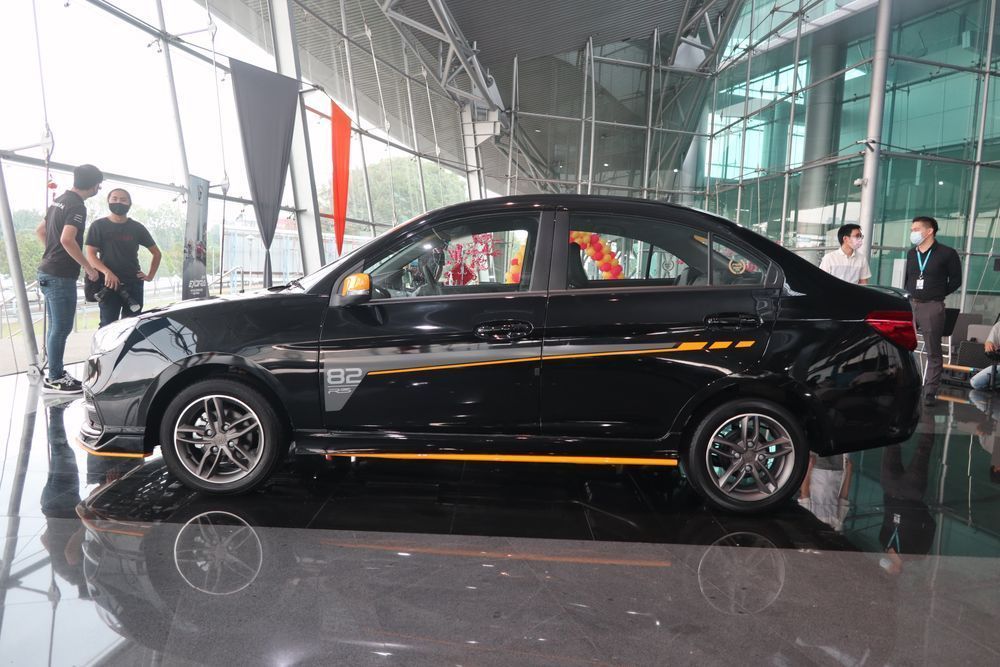 Sedan merupakan jenis kereta paling biasa di mana kereta ini terbahagi kepada 3 bahagian iaitu enjin, penumpang dan kargo. Ruangan kabin Sedan terdiri daripada dua barisan tempat duduk. Kereta jenis ini juga mempunyai pusat graviti yang rendah serta kebiasaannya mempunyai empat pintu.
Sedan datang dalam beberapa jenis iaitu Notchback, Fastback, dua pintu, Hardtop, Hatchback dan lain-lain.
Perbezaan SUV dan Sedan
Jenis kereta
SUV
Sedan
Jumlah tempat duduk
5 - 6
4 - 5
Bahagian kereta
2 bahagian: enjin + penumpang dan kargo (disambungkan)
3 bahagian: enjin + penumpang + kargo
Ground clearance dan pusat graviti
Tinggi
Rendah
Saiz tayar
17-19 inci
14-17 inci
Penggunaan bahan api
Lebih mahal kerana besar, berat
Lebih murah kerana ringan dan kecil
Sudut pandangan pemandu
Tinggi, luas dan jauh
Rendah, dan terhad
Jalan yang bersesuaian
Jalan rata, jalan bukit, jalan tidak rata, jalan berbonggol
Jalan rata, jalan bukit dan jalan berliku
Kos penyelenggaraan
Kebiasaannya lebih tinggi berbanding Sedan
Kebiasaannya lebih murah berbanding SUV
Perbezaan lain

Dibina untuk menempuhi permukaan jalan yang teruk
Boleh membawa lebih banyak beban, kerusi belakang boleh dilipat
Sukar bergerak lincah, mudah bergoyang ketika melalui jalan berliku kerana pusat graviti tinggi
Reka bentuk yang sporty

Dibina untuk menekankan aspek keselesaan kepada pemandu
Ruang penumpang belakang yang lebih selesa
Lebih mampu milik
Lebih stabil untuk bergerak lincah, tak mudah bergoyang
Kebanyakan SUV mempunyai 2-3 barisan tempat duduk yang memuatkan sehingga 5-7 tempat duduk pada ruangan kabin kereta. Berbeza pula dengan kereta Sedan yang hadir dengan dua barisan tempat duduk yang boleh memuatkan 4-5 penumpang sahaja. Meskipun lebih banyak tempat duduk, namun kebiasaannya, ruang tempat duduk belakang pada kereta Sedan lebih luas dan selesa berbanding SUV kerana tidak bercampur dengan ruang kargo.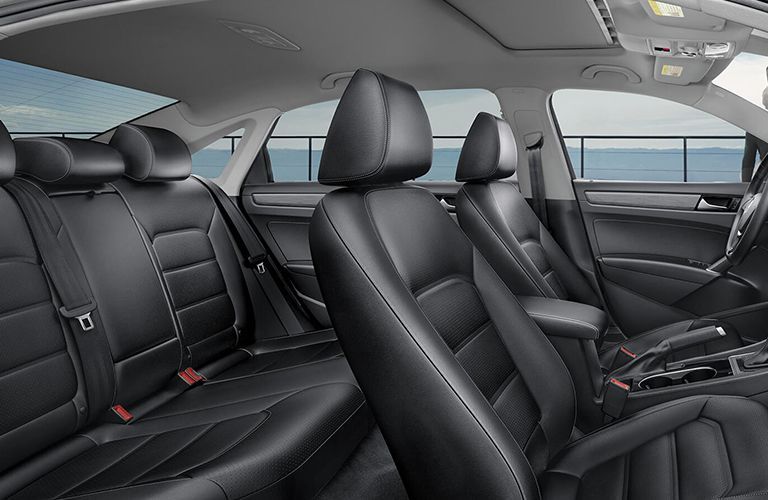 Selain itu, bahagian pada badan kereta ini turut berbeza antara kedua-dua jenis kereta ini. SUV mempunyai 2 bahagian sahaja iaitu bahagian enjin dan bahagian kabin penumpang yang bersambung terus ke kargo. Berbeza pula dengan Sedan kerana Sedan terbahagi kepada 3 bahagian iaitu enjin, kabin dan kargo yang berasingan.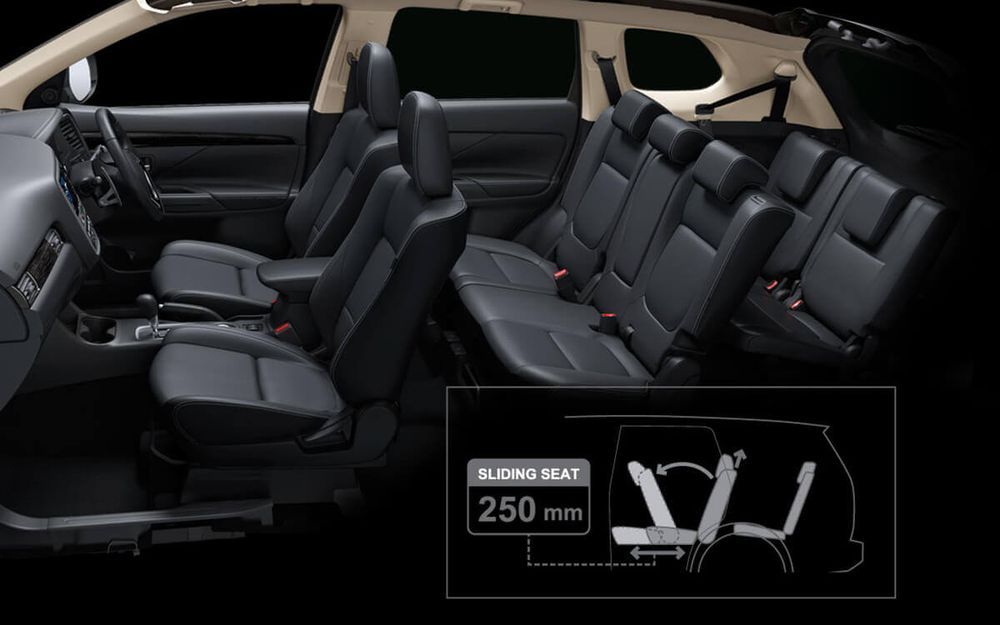 Berdasarkan saiz dan rupa bentuk, SUV kebiasannya hadir dengan rupa bentuk yang lebih sporty berbanding Sedan. Saiz SUV juga lebih tinggi dan lebih berat berbanding Sedan menjadikan penggunaan bahan api bagi SUV agak sedikit tinggi berbanding Sedan yang lebih ringan. Oleh kerana SUV lebih tinggi daripada Sedan, ia dapat memberikan pandangan hadapan yang lebih tinggi dan luas kepada pemandu berbanding Sedan yang sedikit rendah dan terhad.
Sekiranya kita mengikut hukum sains, SUV yang lebih tinggi berbanding Sedan mempunyai pusat graviti yang lebih tinggi. Ini menyebabkan sesetengah kenderaan ini sedikit kurang stabil apabila menyusuri laluan yang berliku ketika bergerak laju. Sedan pula tiada masalah untuk bergerak laju di jalan berliku kerana mempunyai pusat graviti yang lebih rendah. Walau bagaimanapun, SUV sekarang lebih mementingkan keselesaan pemandu, malah ada SUV yang menawarkan pemanduan yang lebih baik berbanding Sedan. Kereta SUV juga lebih sesuai untuk melalui permukaan jalan tak rata atau teruk kerana mempunyai ground clearance yang lebih tinggi berbanding Sedan.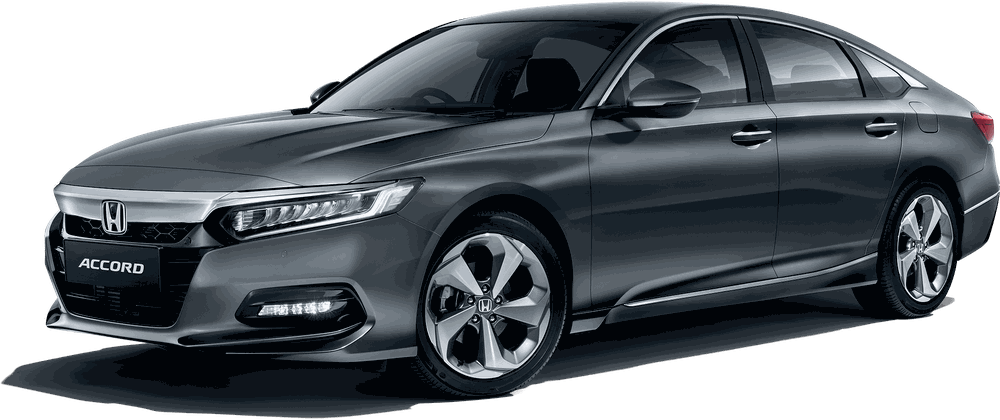 Meskipun banyak SUV mampu milik yang ditawarkan di pasaran pada ketika ini, anda perlu sedia maklum bahawa kebanyakan SUV menggunakan tayar yang lebih besar berbanding Sedan. Jika anda sudah terbiasa dengan harga tayar sedan yang bersaiz 14 hingga 17 inci, anda mungkin akan senak perut melihat harga-harga tayar bagi SUV ini yang kebanyakannya bersaiz antara 17-19 inci.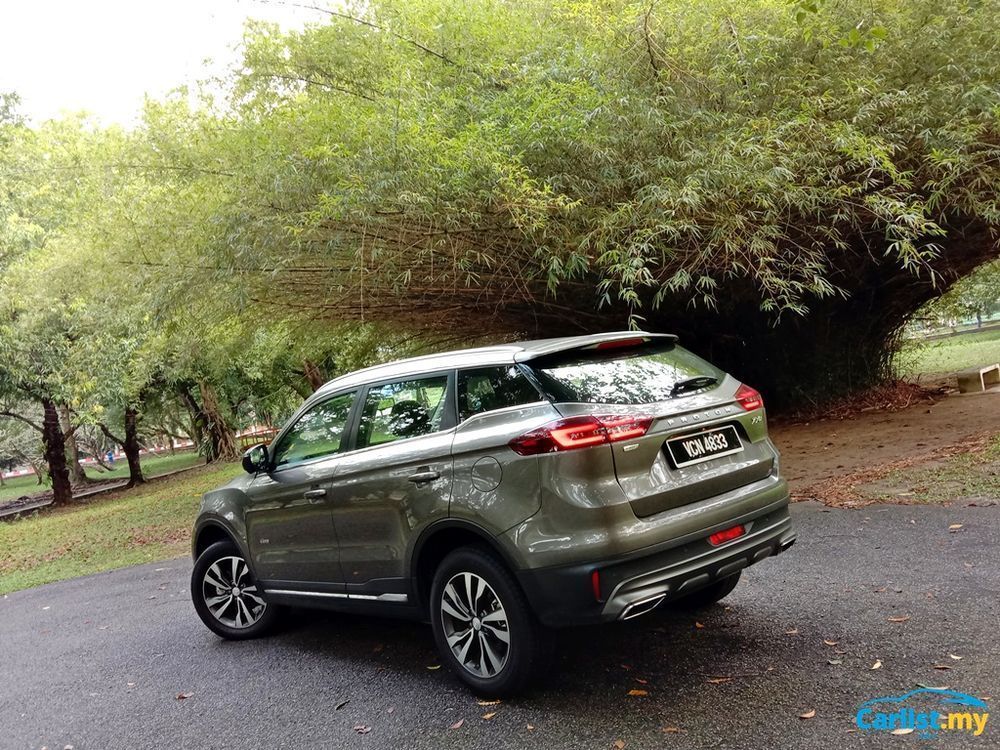 Bukan sahaja untuk tayar, tetapi kos penyelenggaraan keseluruhannya juga lebih mahal berbanding Sedan. Bila saiz tayar dah besar, anda bakal memerlukan brake pad dan cakera brek yang lebih besar dan mahal. Bagi SUV yang hadir dengan sistem AWD, anda perlu tukar minyak pada gandar belakang mengikut jadual yang ditetapkan untuk memastikan SUV anda sentiasa dalam keadaan baik. Walau bagaimanapun, kebanyakan SUV segmen-B dan segmen-C yang ditawarkan di Malaysia kini berada dalam versi pacuan roda hadapan atau FWD yang lebih menjimatkan berbanding AWD.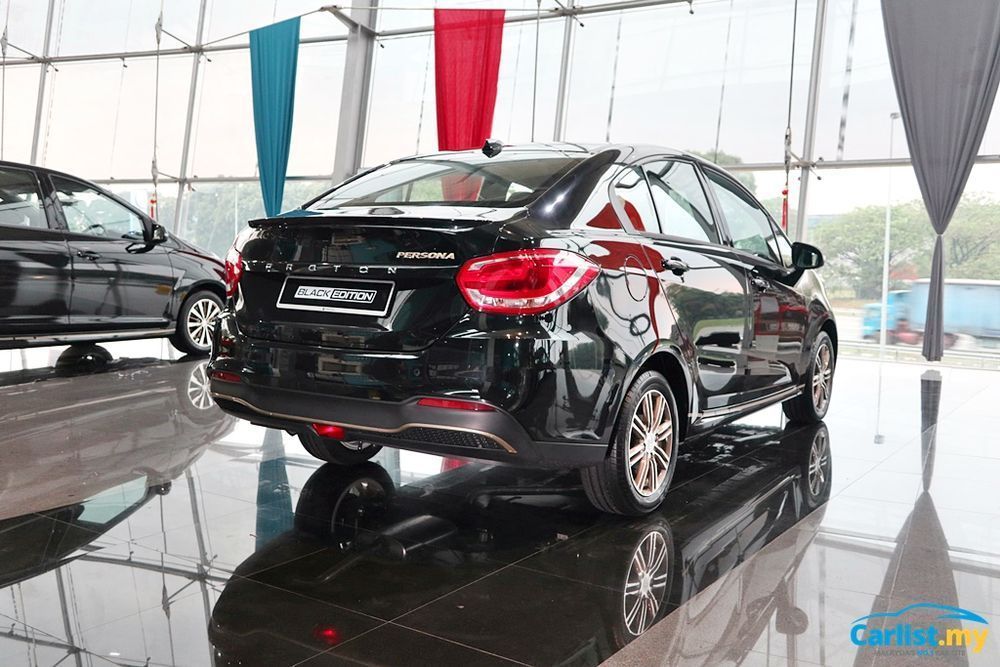 Ada pelbagai jenis SUV dan Sedan pelbagai jenama yang ditawarkan di negara ini pada waktu ini. Anda boleh mendapatkan perbezaan yang lebih tepat antara model Sedan dan SUV pilihan anda berdasarkan spesifikasi, ciri keselamatan dan teknologi, bahagian (compartments), jarak antara badan kereta dan tanah, penggunaan bahan api, kelebihan, kos penyelenggaraan dan harga.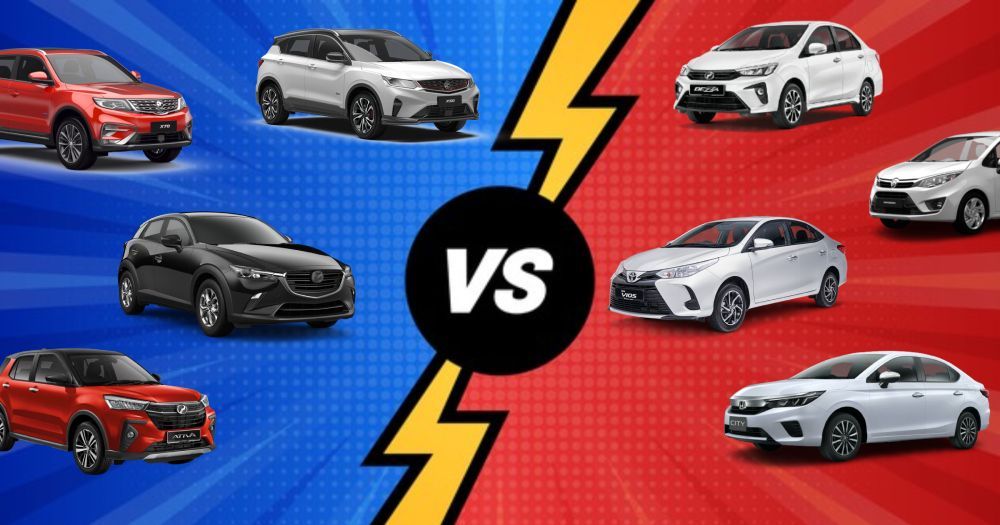 Pendek kata, meskipun reka bentuk SUV sangat menarik, ianya merupakan kereta yang kukuh, tinggi dan berat yang memerlukan bahan api yang lebih kuat berbanding Sedan. Kereta Sedan pula dianggap sebagai kereta keluarga yang mementingkan keselesaan kepada pemandu dan penumpang kerana mempunyai pusat graviti yang rendah serta talaan suspensi yang lebih seimbang. Sedan juga lebih ringan dan jimat bahan api kerana saiz dan beratnya.
Yang paling penting, kenal pasti dahulu keperluan anda pada masa ini. Bagi anda yang sudah terbiasa dengan kereta Sedan, pastikan anda kaji dahulu segala info mengenai kos pemilikan SUV sebelum menukar kereta. Jangan terkejut pula apabila SUV pilihan anda kelak akan menggunakan lebih banyak bahan api berbanding Sedan sebelum ini. Jika anda mahu mencari kereta untuk kegunaan harian, hal bajet (bayaran bulanan, servis dan lain-lain) merupakan perkara terpenting yang perlu anda ambil kira sebelum membeli.
Belilah kereta ikut keperluan, bukannya ikut nafsu. Tapi kalau anda mampu, tiada siapa yang halang!


For more latest car news, reviews, car buying guides and videos visit us at Carlist.my Auto News.
Check out all the best new & used car deals in Malaysia at Carlist.my.
Sell your car fast with the best offer? Visit us at CarlistBid.my.
Get the latest new car promotions at New Car website now.
---
---
---
Comments