Suzuki Launches A Diesel-Electric Hybrid Ertiga For Indonesia
Auto News Suzuki has just launched a budget hybrid variant of the Ertiga in Indonesia, with a starting price of IDR 219.5 million. In a rather unusual setup for this region, the Ertiga hybrid doesn't run on petrol, but diesel. It's only available with a 5-speed manual transmission.
It's a hybrid but not exactly quite the same type of hybrid like a Toyota Camry Hybrid (which uses a full-hybrid system), but more of a micro-hybrid like a Nissan Serena S-Hybrid.
Suzuki's marketing materials calls it a mild-hybrid, but that's a bit of a misnomer as mild-hybrids usually have an electric motor nestled within the transmission to drive the wheels, but not by electric power alone as that's a function that's available only in more expensive full-hybrids.

The Suzuki's low-cost micro-hybrid system (Suzuki calls it SVHS - doesn't have any motor to drive the wheels. Instead, it uses of an uprated starter motor, which Suzuki refers to as an ISG (integrated starter generator), to provide a temporary boost to the engine when driving away from standstill. It's a setup that's very similar to the one used in the Nissan Serena S-Hybrid that's available here. Of course, the big difference is that the Nissan is petrol-powered.
The Suzuki doesn't have any traction battery seen in other mild- or full-hybrid models. Instead, it uses a regular lead-acid battery, but one with a larger 70 Ah capacity, as opposed to the standard Ertiga's 30-35 Ah unit, to cope with the frequent engine idle start-stop function.
The ISG is linked to a 1.3-litre diesel engine via a belt-drive system. The engine produces 88 hp at 4,000 rpm and 200 Nm at 1,750 rpm. It delivers a claimed fuel consumption of 22.6 km/litre.
The video below refers to the Indian market Suzuki Ciaz that uses the same powertrain but roughly explains the working of the SVHS in the diesel-electric. The Ertiga model sold in India is available with a lithium-ion battery, but Suzuki has dropped this feature for the Indonesian market to keep the price low.
The Ertiga is also sold in Malaysia under the Proton badge, but under Malaysia's stricter motor vehicle regulations, it's only six-seater as there are only six seat belt points. It's also only available with a 1.4-litre petrol engine, paired to either a 5-speed manual or a 4-speed automatic, priced between RM58,800 to RM64,800. Read our driving impressions of the Ertiga here.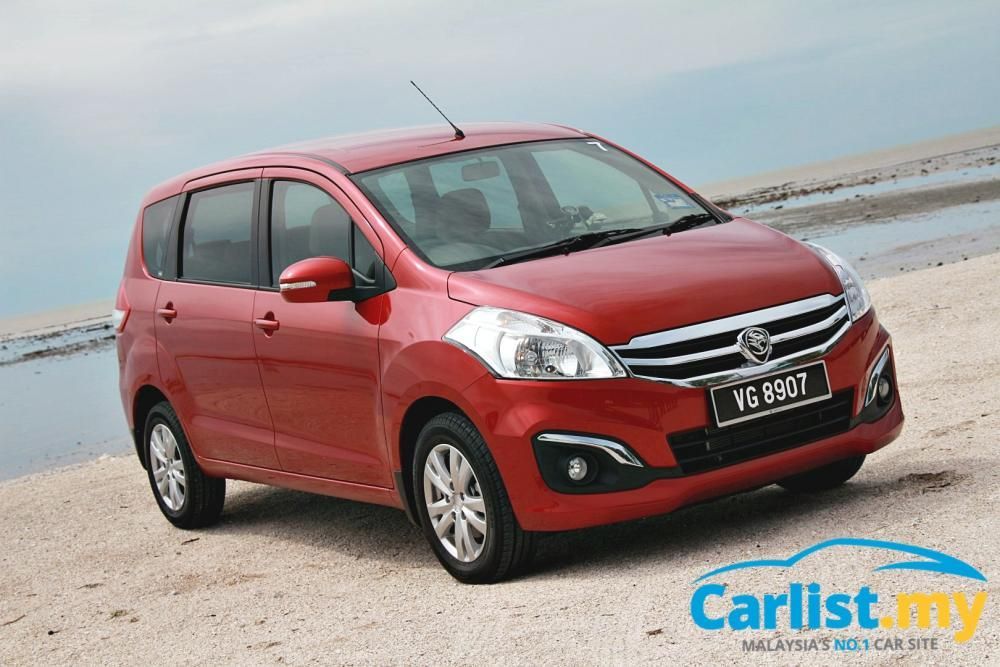 Image of the Indonesian-market Ertiga courtesy of our Indonesian sister-site otospirit.com.
---
---
---
Comments