Tesla's Facelifted Model S, Model X Is Now A 1000+hp Gaming PC? Sure, Whatever....
Auto News Late last week during their Q4 2020 earnings call (?), American EV automaker Tesla detailed a whole torrent of updates that for their Model S saloon and Model X SUV that takes the pair beyond ludicrous levels of luxury and speed. They've thrown everything against the wall here, hoping most of it sticks.
---
While the pair receives only a mild exterior revision, the real story here is what's under the bonnet (or floor in this case) and inside the cabin. These are still very recognisably the the Model S and Model X, arguably the two most prominent models the company has launched to date.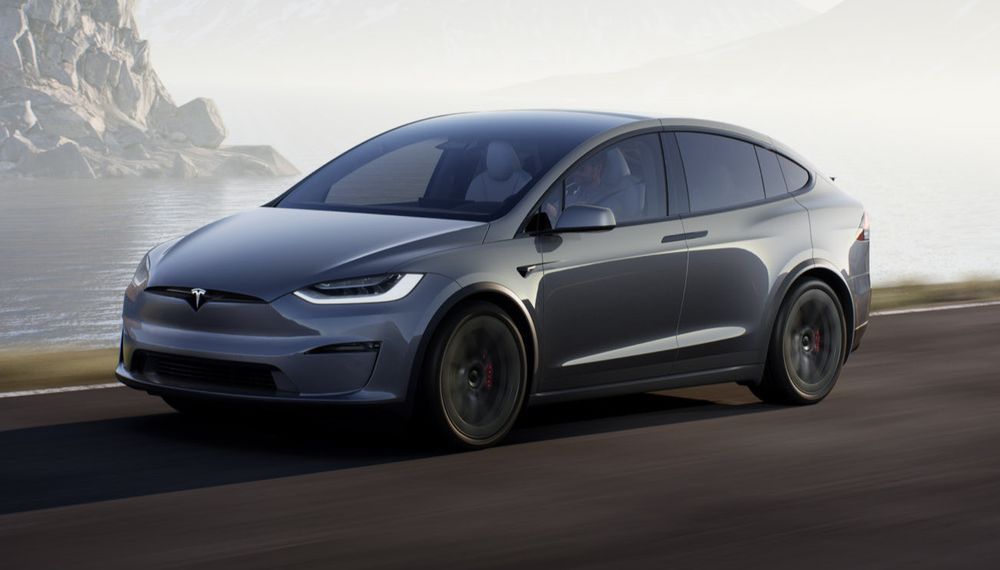 Starting with performance, both the S and X gain the long-awaited 'Plaid' powertrain that now utilises 3 electric motors for a total peak output of 1,020hp. By comparison, the range-topping Porsche Taycan Turbo S offers up about 750hp (761PS), and as you'd expect, this has a dramatic effect on the already fast-accelerating Models S. We've been here before.
Tesla says that their flagship saloon will rocket to 60mph (96km/h in normal speak) from rest in 1.99 seconds (or less) with the company now claiming this new Model S to have the "quickest 0-60 mph and 1/4 mile acceleration of any production car ever".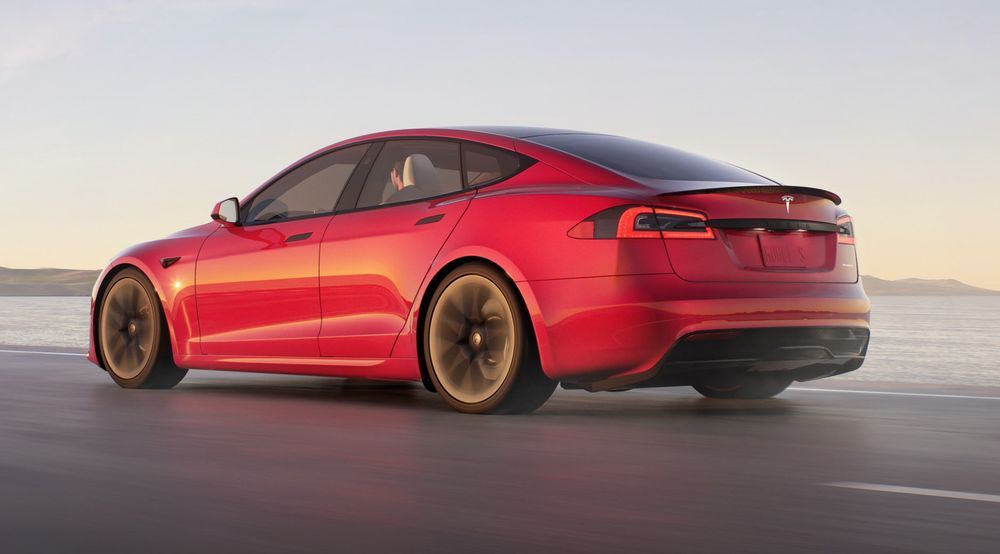 Final drive gearing has also seemingly been tweaked, allowing for a top speed of 200mph or 322km/h, though CEO Elon Musk adds that this is possible once the proper tyres are fitted.
Meanwhile, the taller and presumably heavier Model X with the upgraded tri-motor setup does the 0-60mph run in 2.5 seconds, earning it the title of fastest accelerating SUV though it curiously doesn't boast of a similarly upgraded top speed.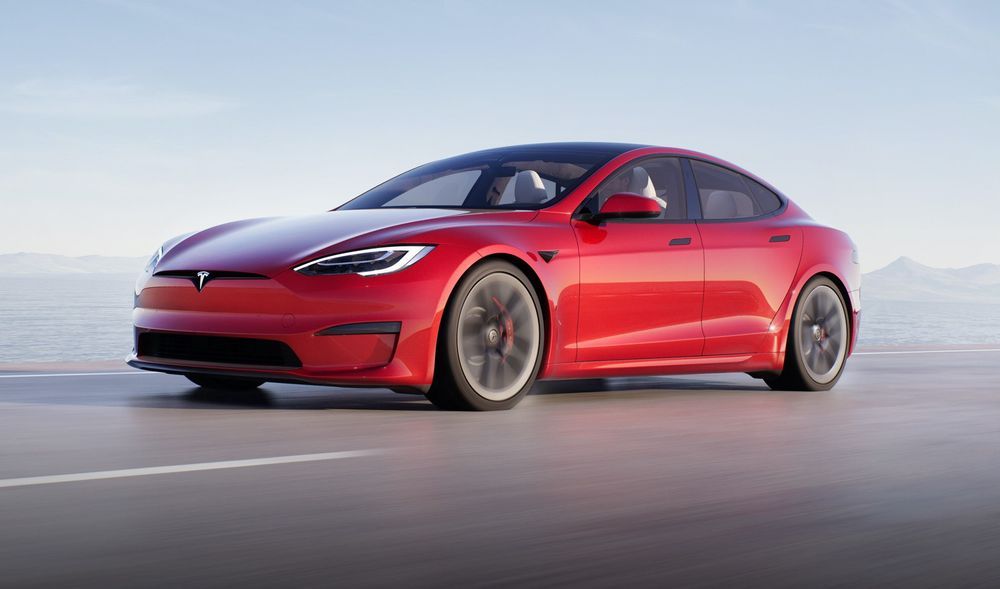 Buyers can now also choose to purchase these Plaid versions, of course, but with regard to the Model S, it receives an additional Plaid+ variant for an extra $20,000 US dollars. For that extra outlay, the car's estimated range rises from an EPA rated range of 390 miles (628km) to a beyond a whopping 520 miles (837km), the most yet from any EV, while also shaving extra unconfirmed milliseconds from that 0-60mph sprint time thanks to a little more power - 1,100hp+ according to Tesla.
Both the Model S and X receive the same radically updated interior treatment that's characterised most obviously by the futuristic dashboard. In typical Tesla fashion there are very few physical buttons here, but instead of the tall upright 15-inch centre LCD panel, the new layout calls for an even larger 17-inch landscape display.
By the games that are featured onscreen, it's possible that Tesla has crammed in some real hardware here that's capable enough to run The Witcher 3: Wild Hunt. Tesla claims up to 10-teraflops of graphical processing power, which is on par with the PlayStation 5 and about 20 percent less powerful than the Xbox Series X.
That said, that 2015 title has also been ported to the Nintendo Switch so it could just be running a rather basic Nvidia Tegra SoC rather than desktop PC-level processing and graphics hardware. There's also the Fallout Shelter (remember that mess of a mobile game?) and Cuphead, both of which are also low-impact enough to have received a Switch port.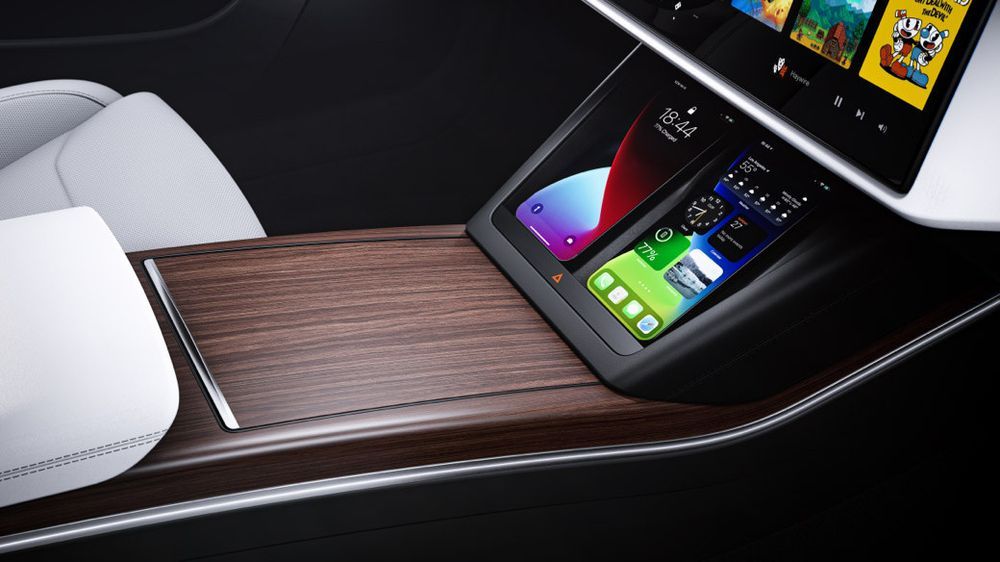 Anyway, below the front infotainment screen that supposedly doubles up as a gaming monitor (just what you need to avoid a crash) is Qi wireless charging pad wide enough to fit two smartphones. The centre tunnel and armrest is also higher up than the outgoing pre-facelift versions of the Model S and Model X to make the driver and front passenger feel a little more cocooned.
Then there's the steering wheel which is no longer even trying to be a wheel. Though it's cool to see something akin to an F1 wheel here, there are people debating whether this rectangular shape is even legal for road use. The company will fit a more conventional wheel if regulators say no, I'm sure.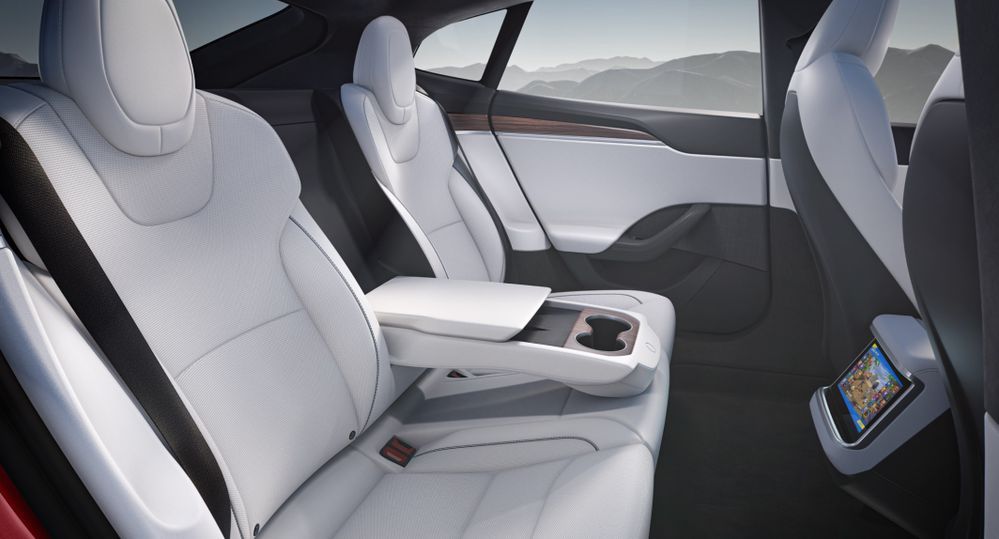 The rear 3 seats have also been redesigned to feature a centre armrest that integrates even more wireless charging points, folding down to reveal two semi-buckets and secondary screen for rear passengers to enjoy the car's video game functions - wireless controllers sold separately.

With these 2021 versions of the Tesla Model S and Model X, the EV maker has added some really impressive features and technologies that really do push the envelope. These are some of the quickest accelerating cars on the planet yet the scale of its feats ring hollow as we all know electric cars are capable of incredible off-the-line pace.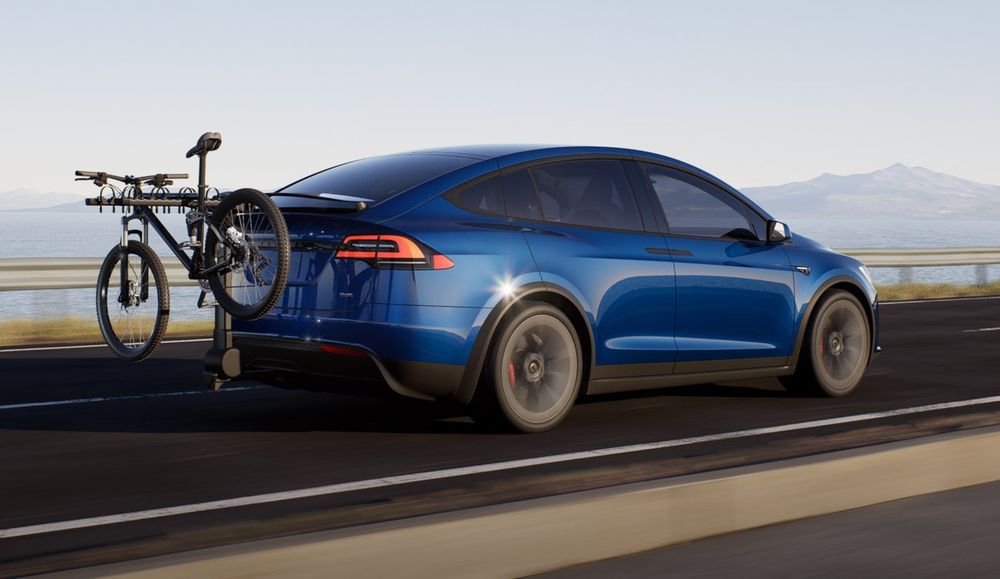 Kudos to Tesla for leading the charge again and breaching 200mph like the Lucid Air, but it was only a matter of time until even more powerful ones come along to one-up each other with even more power and more torque and more mind-bending sprint times.
And really? The 10-teraflop 'gaming PC' built into the interior again feels like something of a gimmick when you realise that a car is probably the least ideal place to play video games, not to mention the potential safety concerns. Even if only the rear passenger screen is allowed to access this feature on the move, the small display and low placement could make glare and overall visibility a real concern.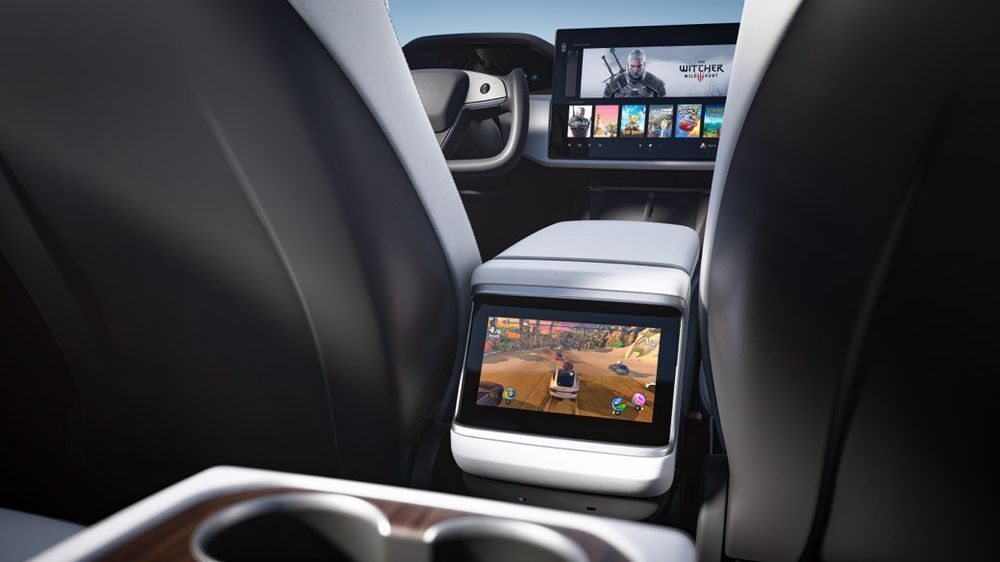 Add to that constant vibrations and lateral forces that the normal car will experience on even a relatively smooth highway will no doubt make the gaming experience pretty horrible on the move - I'm getting nauseous just thinking about it.
Lastly, the steering wheel. Sure, it looks cool and unusual and futuristic, even letting the driver have a much clearer and unobstructed view of the digital instrument cluster ahead. But has this even been verified as legal in all the countries Tesla plans to sell the new Model S/X?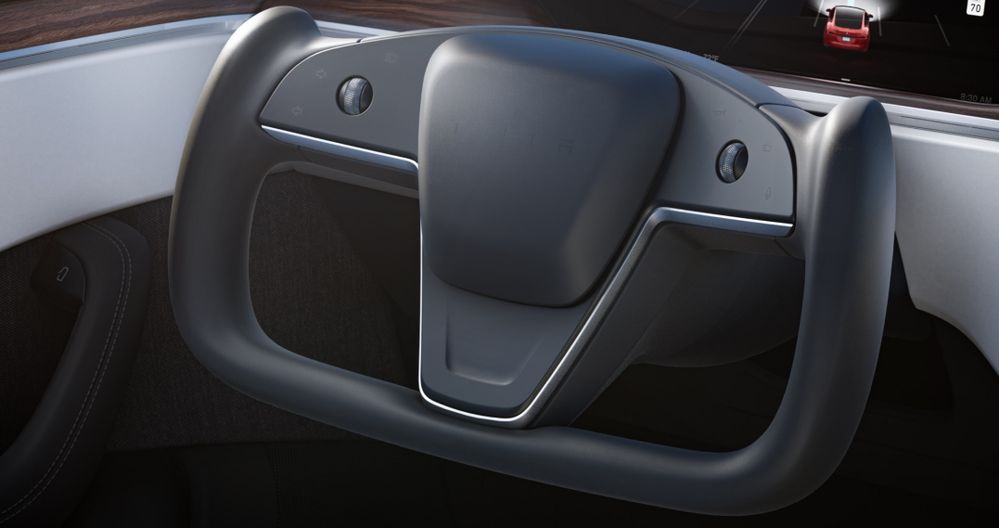 For me, personally, I'd have to completely alter how I grip a steering wheel with these Teslas. I typically would anchor my index finger and thumb at the 9 o'clock position. I find this to be the safest, most stable and most effective grip, especially when driving enthusiastically when quick adjustments are necessary. If you prefer the 10 and 2 o'clock hand positions, just forget about it.
Then again, Tesla might make just end up offering a standard wheel if it raises too much of a fuss, knowing full well that it would face some resistance there. Doesn't matter, though, just as long as it helps get people talking about the car. Gotta chase them clicks.
Apart from that, great car(s). At least on paper.
---
---
---
---
Comments