Tesla Hiring In Singapore: What Could Tesla's Job Postings in Singapore Mean?
Insights Tesla is hiring in Singapore, could this mean we will get an official Tesla presence in Malaysia?
---
Ever wanted to work for the most radical car company in the world but feel like they have no base here in South East Asia?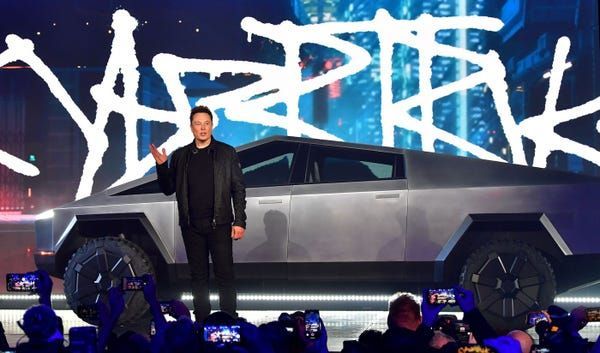 Well, here is your chance because it seems that Tesla, yes that Tesla, the Elon Musk Tesla, are looking for people to join them in Singapore.
Now, we usually don't get excited about job postings in Singapore because often, they will have nothing to do with whatever we are doing in Malaysia, but an automotive company setting up a base in Singapore has every chance to be relatable to the Malaysian market, case in point Audi.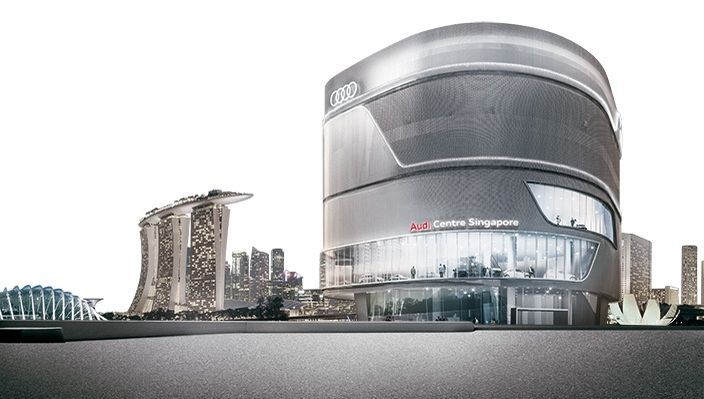 Audi Malaysia, which used to serve as the national sales office for Malaysia, has since scaled down its headcount, and now operates under Audi Singapore. The remaining staff of Audi Malaysia now report to Audi Singapore but still work here in Malaysia.
So, there could be a chance that Tesla might emulate the same formula as Audi and if they do, that could also mean that Tesla might set up shop here in Malaysia.

Tesla has to date opened up five positions in Singapore, and although the odds of both Singapore and Malaysia opening up concurrently are slim, we can expect that Malaysia too is on the radar for the near future.
The history of Singapore and Tesla has been chequered as Elon Musk once said back in 2019 that the nation has been "unwelcome" to the company, and unsupportive of electric vehicles. So, while Singapore 'may' make sense as a base for SEA, we're pretty sure Elon is already thinking two, three, four steps ahead.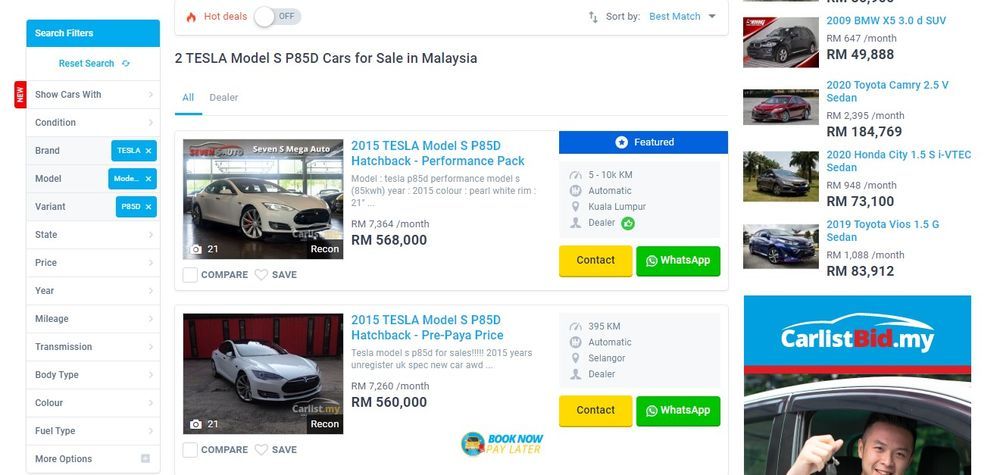 Although Tesla does not have an official presence in Malaysia, we see more and more Tesla vehicles on the road, thanks to grey importers. We're sure that Elon has noticed this and we wouldn't be surprised that Singapore will only be an initial foothold and that the expansion across South East Asia is imminent.
For current owners of Tesla in Malaysia this will also come as a welcome piece of news. Having an official Tesla presence across the pond means that it will be easier to service, update and repair their Tesla's if need be. A Tesla supercharger might also be a reality on our roads sooner rather than later when Tesla does open shop in Singapore.
If the expansion is not on the cards, this is still your best chance to work for the most radical car company in the world. Many Malaysians immigrate across the pond to find their dream job, so if yours is to work for Tesla, it's now or never.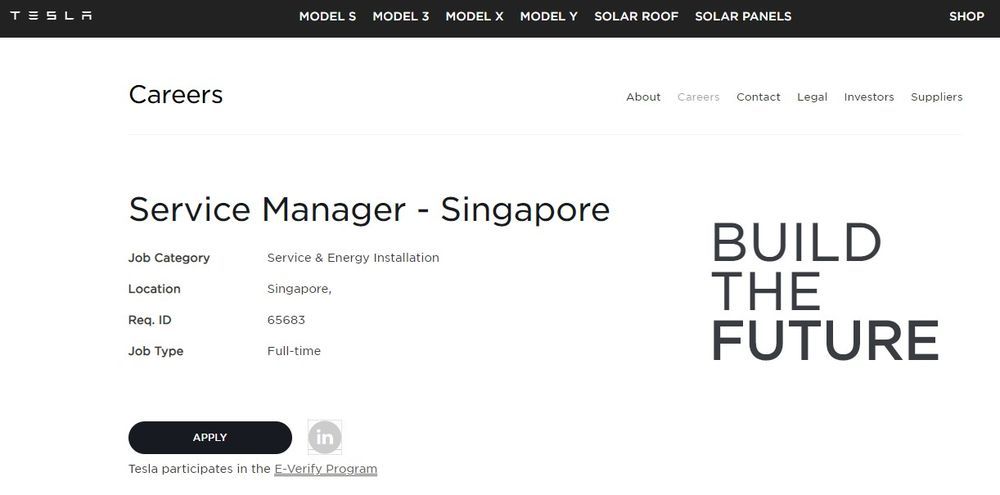 We also checked Tesla's main website to see whether the job postings are legitimately theirs, and what do you know, the job postings are there too.
Worth also bearing in mind that Malaysia hosts the Langkawi International Maritime and Aerospace Exhibition every two years. Could Mr. Musk be interested in exhibiting?
---
---
---
---
Comments