Thai Production of the Mazda CX-3 Commences
Auto News As reported earlier, Mazda Motors Corporation has announced that production of the CX-3 SUV at the Auto Alliance (Thailand) plant has started today. The Auto Alliance plant is the second production location of the CX-3 – after Hiroshima – and the first overseas facility to produce the new compact SUV model.
To celebrate the model's start of production, Mazda held a ceremony which was attended by approximately 300 people, including Mazda's managing executive officers Kiyotaka Shobuda, and Kazuhisa Fujikawa.
For now Mazda doesn't not state whether models produced at Auto Alliance is destined for which market, and we are yet to receive word if CX-3 models destined for Malaysia will come from Japan or Thailand. But we will only know for sure when the CX-3 makes its way to our shores next month.
In a related news, Mazda also celebrated the start of engine production at its new powerplant production facility in Thailand, Mazda Powertrain Manufacturing (Thailand). The new engine plant was established in response to the second phase of the Thai government's Eco-Car program, and serves as Mazda's fourth production base for SKYACTIV engines after Hiroshima, Changan Ford Mazda Engine of China, and Mazda de Mexico Vehicle Operation of Mexico.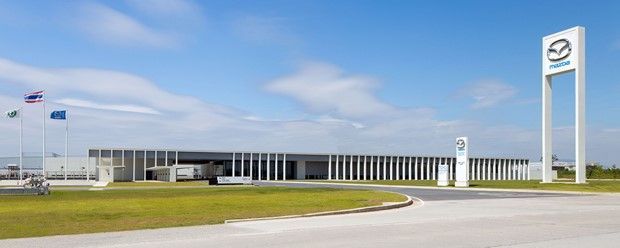 The engine plant is said to have an annual production capacity of approximately 30,000 units. Currently the SKYACTIV-D 1.5 diesel engines it produces are supplied to Mazda's vehicle production facility in Thailand, the Auto Alliance plant, for use in the Thai-market Mazda 2 Diesel.
---
---
---
Comments