The 6-Speed Manual 2017 Honda Civic Turbo That You Can't Buy
Auto News Globally, the all-new tenth generation Civic is available in three bodytypes. Us in the ASEAN region get the sedan, Europe gets the hatchback, while North America gets both the sedan and hatchback, as well as a coupe.
There are also five engine options – 1.8-litre naturally aspirated (Asia-Ocenia), 2.0-litre naturally aspirated (North America), 1.0-litre turbocharged (Europe), 1.5-litre turbocharged (worldwide), and 1.6-litre diesel turbocharged (Europe).
Depending on markets, the engines are paired to either a CVT-type automatic, a nine-speed automatic or a 6-speed manual.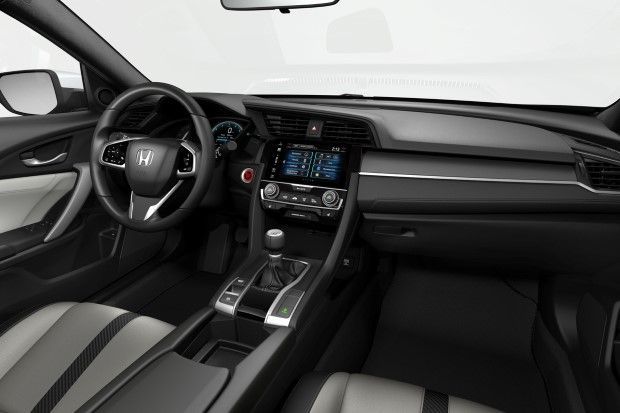 Today, Honda North America has announced that it will be expanding the availability of the 6-speed manual for both the Civic sedan and coupe.
Previously, the 6-speed manual was only available on the base model 2.0-litre naturally aspirated LX variant. Now, the stick shift option is also available on the turbocharged 1.5-litre mid-range EX-T variant, available for both sedan and coupe models.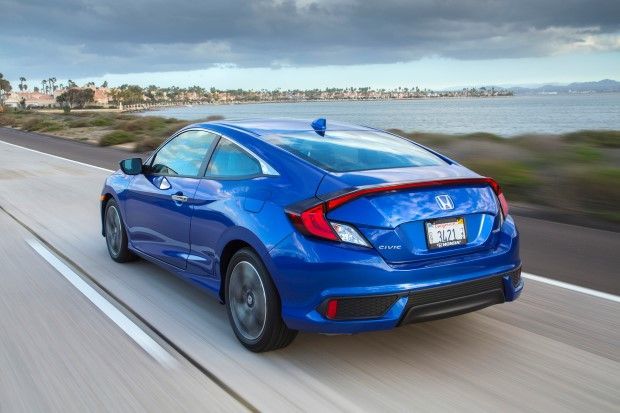 The Civic sedan sold in the North American region are manufactured either in Ontario, Canada or Indiana, USA, while the Civic Coupe is manufactured exclusively in Ontario.
Interestingly, pairing the 1.5-litre VTEC Turbo engine with a 6-speed manual transmission has allowed Honda to be less restrictive on the torque, freeing up about 7 Nm more, raising it to 226 Nm when tuned to meet US emission regulations. However, while peak torque is higher, it arrives 100 rpm later than the CVT-equipped models, between 1,800 to 5,500 rpm, versus the CVT model's 219 Nm between 1,700 – 5,500 rpm.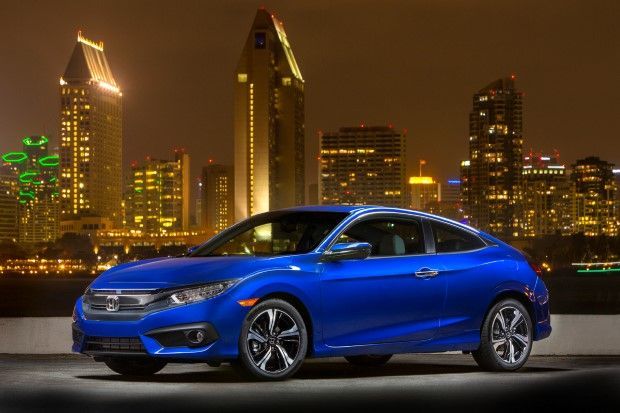 Power output remains the same at 174 hp, but with the 6-speed manual, peak power output arrives 500 rpm earlier, at 5,500 rpm.
Honda North America says the Honda Civic is currently the best-selling compact car (C-segments are known over there) in the US.
Prices for the US-market Civic Sedan EX-T with a 1.5-litre VTEC Turbo and 6-speed manual is USD 21,000 while the Civic Coupe with the same engine and transmission sells for USD 100 more.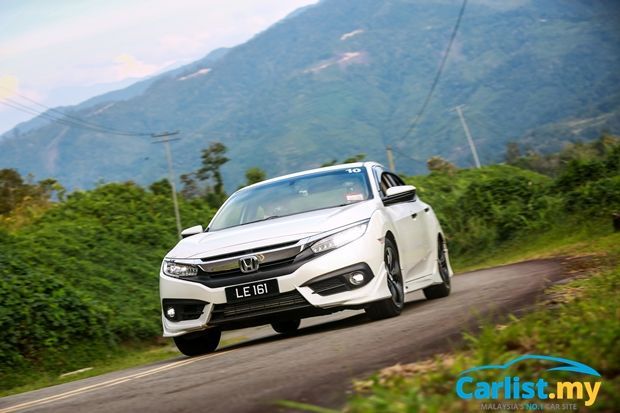 If there's any consolation in us missing out on the 6-speed manual, the Civic sedans sold in our region feature a more rigid chassis, courtesy of a lateral brace behind the back seat, fitted only to models sold in our region. As a result, our Civics don't have split folding rear seats while the ones sold in North America have.
Read our review of the 2016 All-New Honda Civic FC here.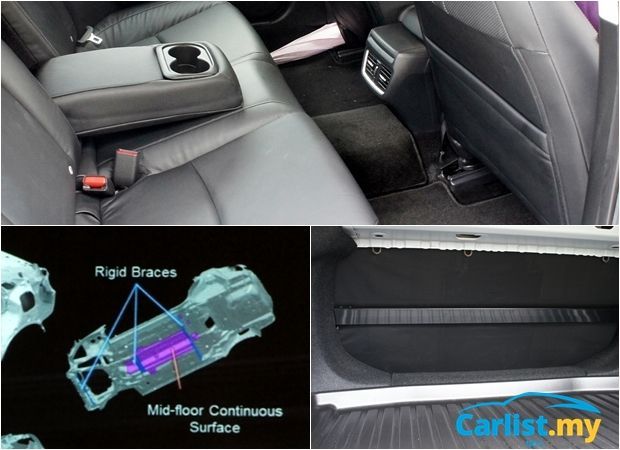 ---
---
---
---
Comments