The Nissan Ariya 2020 Is Nissan's Next Big Step For Their EVs
Auto News There's nothing that represents the waning of the traditional sedan like electric SUVs becoming the next step forward for EVs.
---
After pretty much a decade of building the Nissan LEAF – a car synonymous with electric vehicles – Nissan has decided to take the next step forward with an electric SUV in the form of the Nissan Ariya. It was first previewed as a concept at last year's Tokyo Motor Show. For a brand that has remained relatively stagnant in the last few years, this is a pretty big change and one that we welcome along with their revised range of models.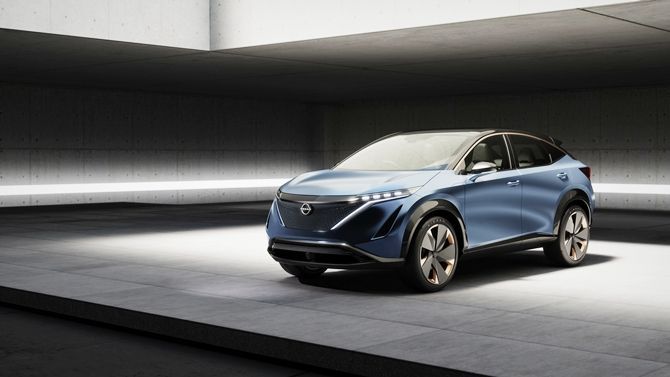 Now that it's heading for production, we finally have some more solid facts and figures regarding this family-friendly EV. There are two different batteries offered with the Nissan Ariya 2020, as well as either rear-wheel drive or all-wheel drive configurations. The rear-wheel drive model puts out 215 hp, 300 Nm of torque, and up to 450 km with the 63 kWh battery, while these figures are pumped up to 239 hp and range is boosted to 610 km on the 87 kWh battery.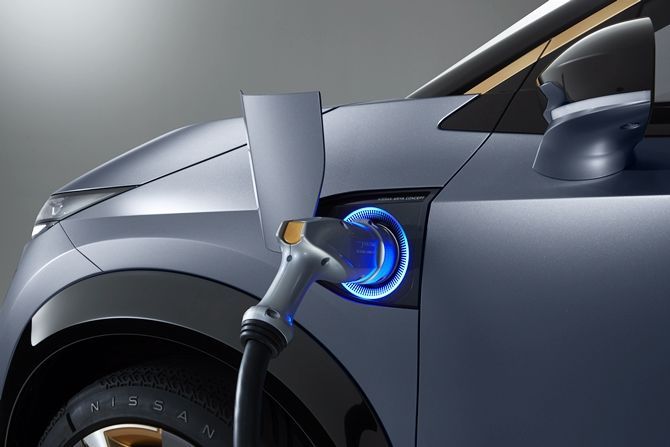 If you choose to go for the higher-end dual motor all-wheel drive setup, you're in for a treat. With the smaller 63 kWh battery you get 335 hp and 560 Nm, with a slight reduction in range to 430 km. Opt for the larger battery and you see the figure jumping to 335 hp and 560 Nm of torque, with a range of up to 580 km on a single charge.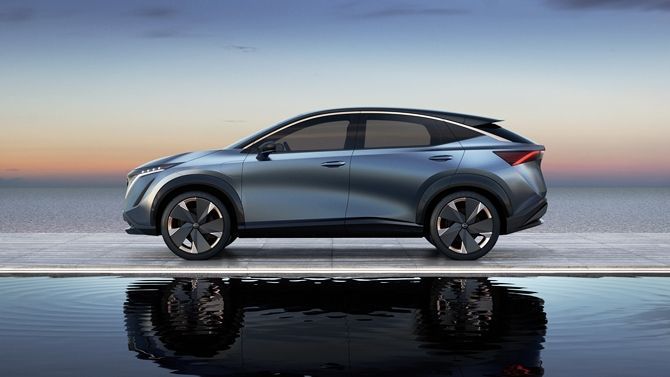 These are all impressive numbers, when you consider that the main argument against electric vehicles before this was the issue of range. With more and more high speed chargers popping up around the country, you can be certain that the infrastructure is progressing and will probably be ready to handle a much higher volume of electric vehicles. With a 130 kW CHAdeMO and the right infrastructure, you can put 375 km of range in just 30 minutes of charging.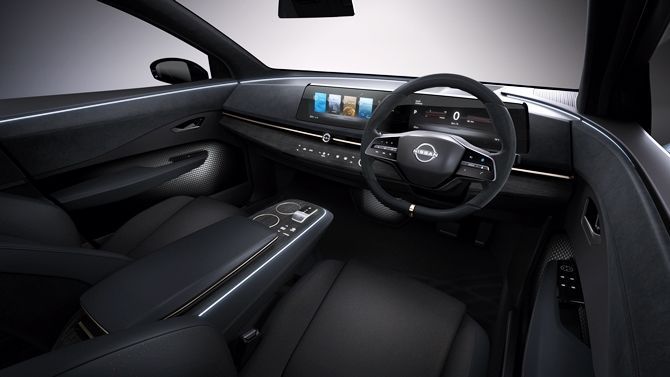 But we digress. The Nissan Ariya 2020 looks to be more than just an electric vehicle – it is shaping up to be something that can really integrate well with a wide range of lifestyles. The platform is all-new, as is the design of both the outside and inside. Two massive 12.3 inch displays are sprawled across the majority of the dashboard, being a combination of instrumentation and infotainment like a certain German brand likes to do. There's even control by natural language voice commands!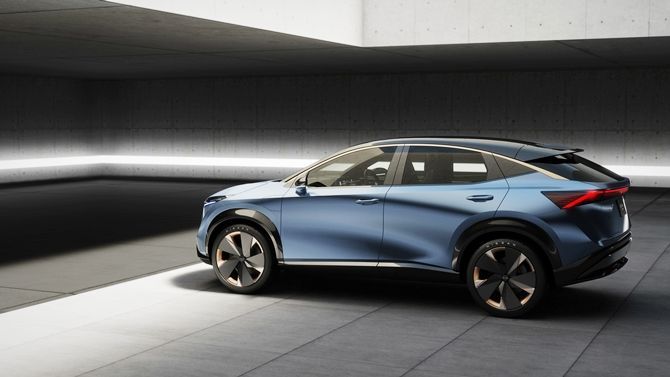 ProPilot 2.0, Nissan's advanced active-safety suite makes an appearance here, providing autonomous single-lane highway driving and lane change assistance, as well as your usual warnings that you get with active safety systems. The next few model releases we see will all feature heavy active safety systems, which is something that will hopefully bring down the accident and death rates on our roads.
Last but not least are a number of electric-only special features that really help to push the Nissan Ariya 2020 to new heights. The one-pedal control system makes a return, allowing drivers to control the speed perfectly through regenerative braking and throttle mapping to control the motor output. There is also the e-4ORCE all-wheel drive sytem that – you guessed it- was designed to work with electric vehicles. Brake based torque vectoring and quick shuffling of power allows the Ariya to rocket through corners with like a train.
---
---
---
---
Comments