The Aygo X Prologue Is Toyota's Reinvention Of The City Car, And It's Awesome
Auto News The Aygo X Prologue is merely a concept, but this is the sleek and ruggedised look Toyota believes can help it reinvent the city car segment after so many contenders in the space have been axed. And thanks to a roadmap that keeps it powered by a conventional combustion engine, this fashionable urban runabout is likely to cost less and be more practical than an equivalently sized (or smaller) EV.
---
A quick glance at the Aygo X and there's little to quell the bold, eye-catching visual appeal it exudes. As sharp and stylish as it is, this 'concept' seems deceptively thought out, even 'finished'. Should this ever make it to the production level, it'll likely have many fans waiting for it to roll off that factory floor.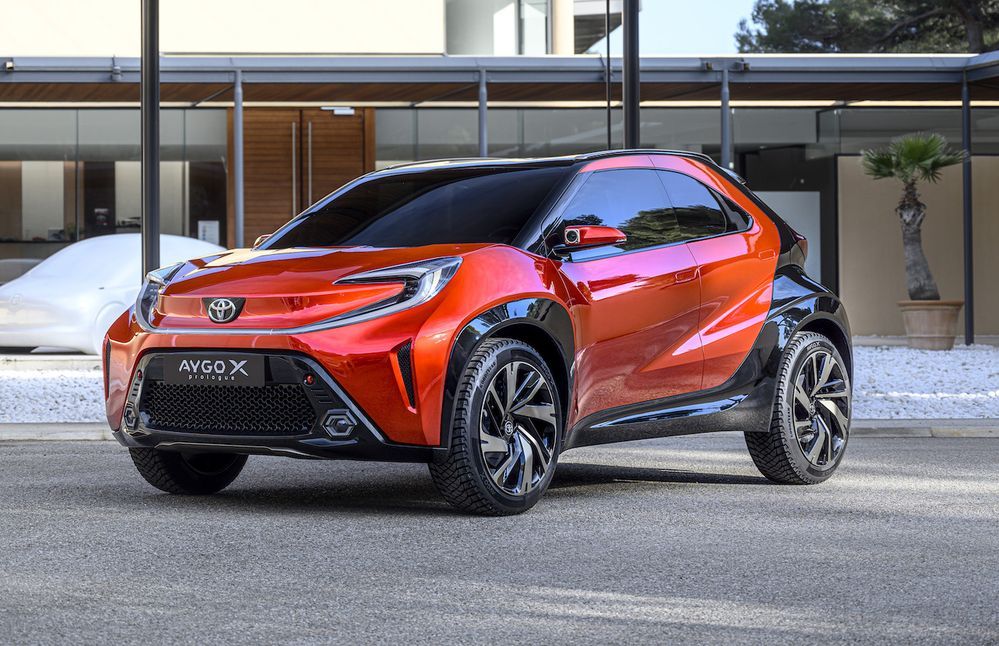 Collectively penned by the staff at the Toyota Design and Development Centre in the south of France, there's a certain European flair to this particular design that's not quite present in their other designs. The company hasn't confirmed a timeline with the Aygo X, but it wouldn't take too much tweaking to make this feasible to include in showrooms.
Quite recently, Toyota was caught admitting to having been working on a next-generation city car, which was to be based on the TNGA GA-B platform shared with the European-spe Yaris, albeit shortened and perhaps given a wider track, and this concept seems fits the mould like a glove.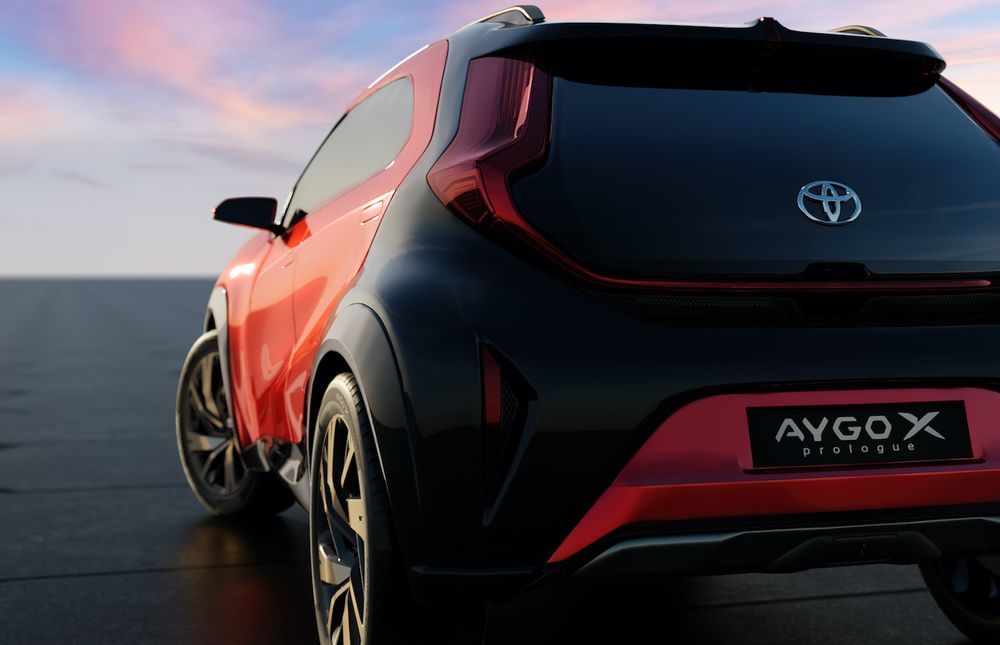 Ian Cartabiano, president of Toyota's European Design Centre in Nice, France, said: "Reimagining the A-segment means offering something new to the customer, and I love that [the Aygo X] has some of those crossover cues but looks more fun to drive and is definitely more on the urban side."
Despite specifications shrouded in mystery, as does the interior, there are only so many options available to Toyota while keeping the Aygo's tiny dimensions. Fittingly, the likeliest candidate for an engine happens to be the same 1.0-litre three-cylinder that's slotted into the entry-level Yaris, meaning a CVT will transmit drive to the front wheels with an optional 5-speed manual offered as well.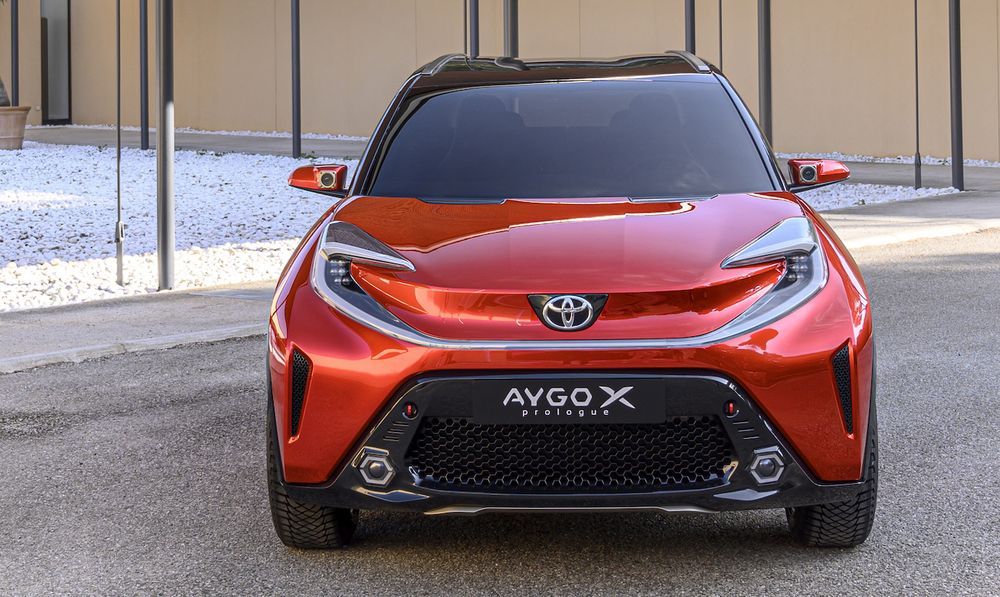 The front fascia is one we haven't seen from Toyota, with its curved LED light bar (or daytime running lights) running a curved arc across its front end to connect its C-shaped headlights, forming a sort of 'smile'. There's a skid plate for that crossover look - though purely cosmetic - in addition to side air inlets and a central mesh that's dedicated to cooling its internals given the absence of a conventional grille above.
It sits on hefty 19-inch alloys which, amazingly, do not look overly huge on a vehicle that's only a little taller and longer than the most recent production Aygo at 1,500mm and 3,700mm, respectively. A noticeable increase of 90mm (to 2,340mm) in wheelbase was necessary to give the vehicle extra room for passengers.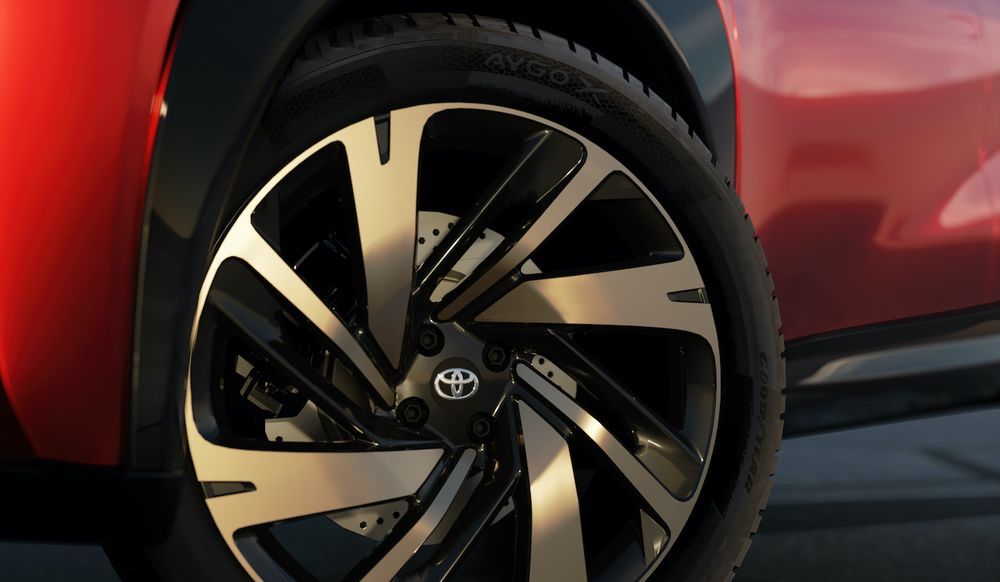 Sitting on 19-inch alloys, it resembles a Yaris on steroids. Taller than the Yaris, the Aygo X Prologue is also a little longer and taller than the current Aygo, at 3,700mm and 1,500mm respectively. Designers have also increased the wheelbase by 90mm to 2,340mm, which will obviously increase the interior space.
In profile, you'll notice mounts for "action cameras" within its door mirrors (probably a bad idea), and the more sloped roofline does put one in mind of the GR Yaris treatment, especially when paired with the flared fenders and wider stance it's been given. At the rear, the boot hatch is framed by a contrasting design element that links the raised tail lamps but is otherwise more minimal. The two-tone colour, by the way, is also pretty gorgeous.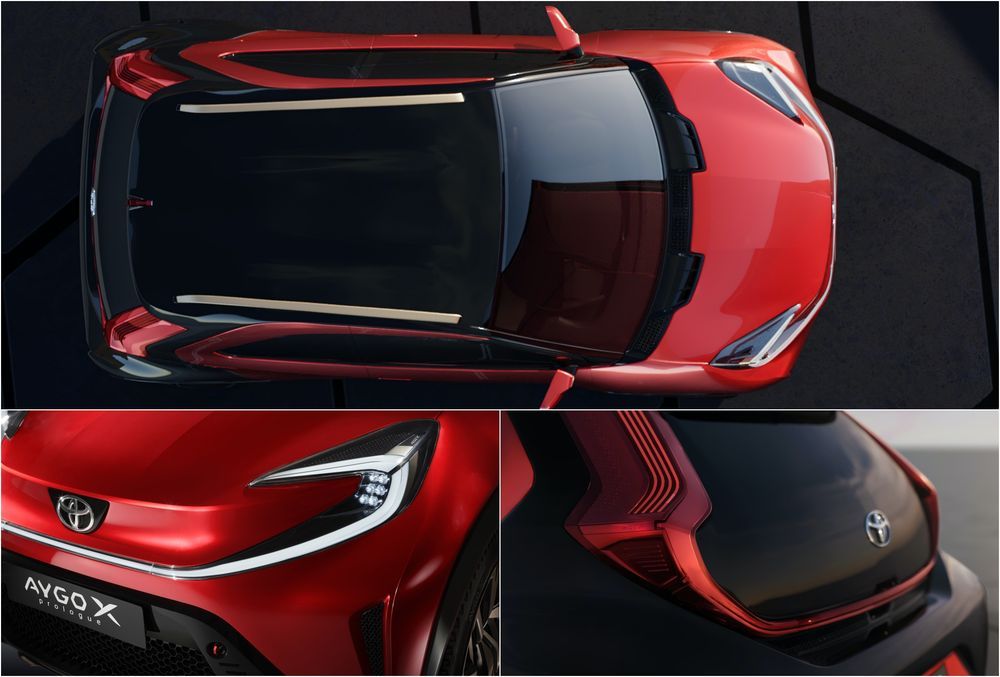 The production-ready model will take shape by the end of this year or early 2022 and Europe will be the first market to receive the Aygo X with rare chances of it coming to Southeast Asia given the only previous whiffs of it locally were the handful of badge-engineered Aston Martin Cygnets.
---
---
---
---
Comments