The BMW M4R is for People with Poor Instincts for Self-Preservation
Live Life Drive The BMW M4 is a car that, for all of its technological improvements over the previous generation E92 M3, has fallen a little flat in terms of reception. There will still be those who will love it for being a BMW and for coming from M-division if nothing else, but it feels as though the attention that the E92 M3 once commanded has been redirected to the BMW M2. The performance figures are solid, but it almost feels as though BMW couldn't decide whether they should have been conservative or progressive, and ended up in an odd middle ground.
But if you're in the camp that believes the M4 was too conservative from factory, Carbonfiber Dynamics (CFD) out of Germany have developed something they dub the M4R. It was first announced back in February as more of a work in progress development than something presentable. 9 months on and the M4R has been honed well enough to display at the Essen Motorshow. Initial photos showed a car with unpainted bumpers and components here and there, but it's finally been done up with traditional M colours and strategically raw carbon components.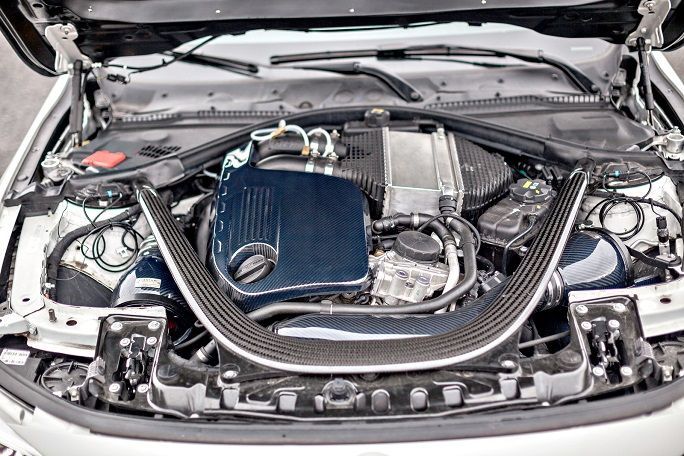 With modern turbocharged performance cars, it's not that difficult to free up bundles of extra hp through software remapping. Manufacturers are fairly conservative with their engine tuning with lots of tolerance and contingenices programmed in. If you're willing to forgo all of these safety measure and push outputs up, you can get some fairly impressive performance figures. But to get the whopping 700 hp and 860 Nm that CFD has done with the M4R, you need some extra hardware: the twin turbochargers are replace by a pair of TTE 6XX units with a more aggressive cold side design, and watermeth is necessary to stabilize combustion at 2.3 bar of boost.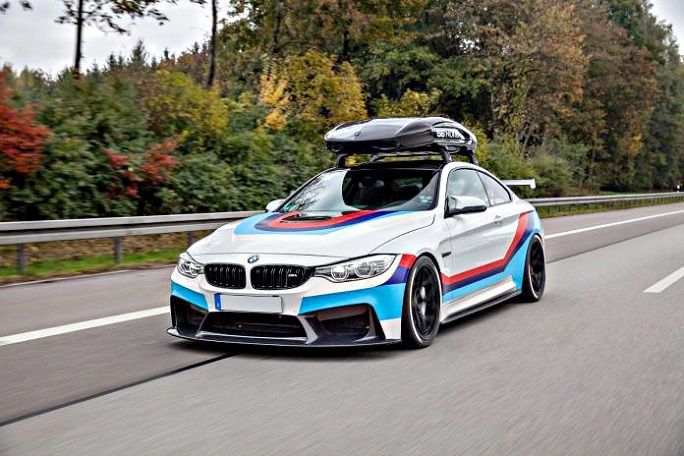 The rest of the supporting modifications are fairly normal- a lighter, better flowing exhaust system from Akrapovic and an Eventuri Carbon-Kevlar intake box help the engine to evacuate and ingest air more quickly, respectively. To take the extra power, a 14-plate clutch kit from Dodson Motorsport was installed (the standard clutch plates would wreck themselves with that much torque).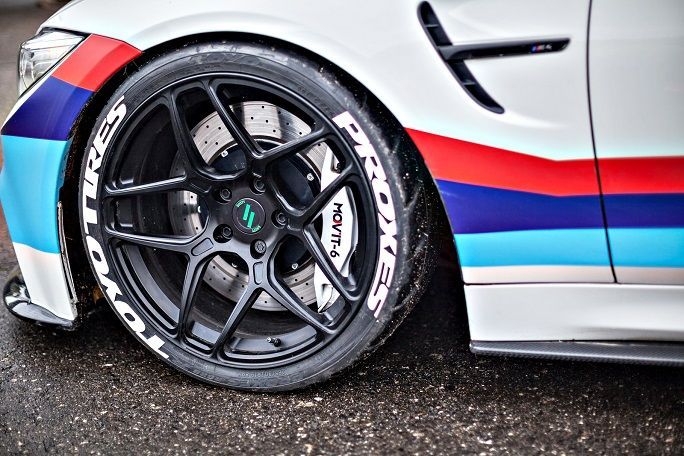 Massive Mov'it brakes are employed both front and rear: 6-pot calipers over 392 mm discs up front, and 4-pot calipers over 380 mm discs at the rear. The trick suspension from factory has been replaced with more purpose-built Bilstein B16 EDC units that give the M4R its low ride height with electronically adjustable damping.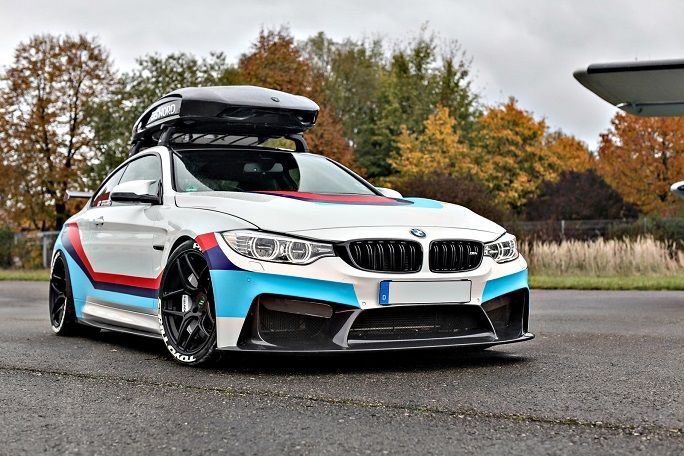 More important than anything is the exterior. The M4's middle-ground performance is mirrored by its middle-ground looks, with aggressive accents here and there mixing and matching with rather conservative cues. CFD does away with all of this, cranking the looks up to 11 with a full set of carbon components. The front bumper and rear wing come from 3DDesign, the bonnet comes from MTC Design, and both the side skirts and rear diffuser are manufactured by Varis.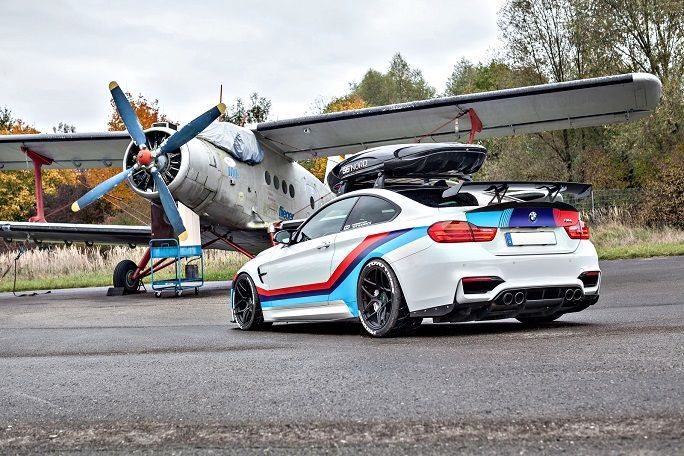 It's an interesting mishmash of components that manage to gel together to form a car that's truly eyecatching, with the performance to match. And the roof box? It's produced by a company called 56°NORD, adds 405 litres of space, and can take speeds of up to 300 km/h- the real cherry on top of it all. You can probably purchase each of these components individually to produce a car that suits your fancy, but the M4R can serve as your inspiration for what the M4 is capable of being.
---
---
---
Comments