The Fastest Volkswagen Beetle Ever at 328 km/h
Auto News At 550 PS and 571 Nm of torque, this is the fastest Beetle in the world. It's based off of the Beetle 2.0 TSI that we know and love, but the engine has been prodded and poked until it produces well over double the original horsepower. It was also lightened and equipped with a roll cage and a pair of parachutes for safety, designed to compete on the annual World of Speed event on the Bonneville Salt Flats.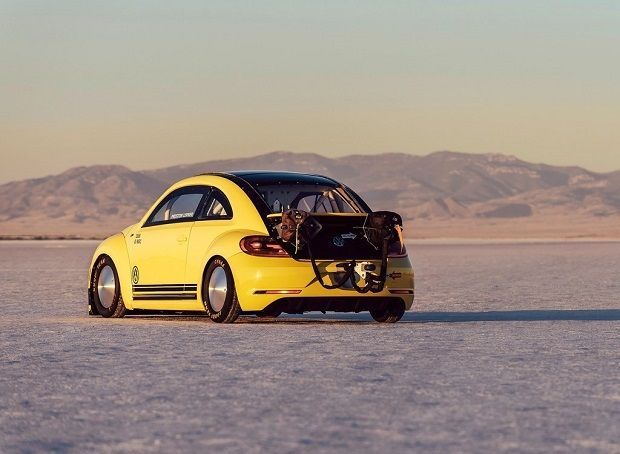 The car hit a peak speed of 328.195 km/h over 1 mile of dried lakebed, making it the fastest Beetle in recorded history. Salt lake racing isn't like your standard tarmac drag racing either, and while it may be safer in many respects, it is also very difficult to find traction and build speed. A limited slip differential and special salt tyres were definited requirements to provide maximum traction.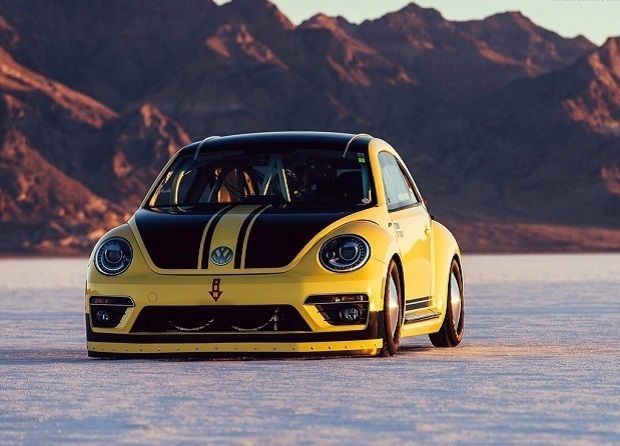 While the Beetle is only related in namesake and overall shape to the original, Volkswagen has managed to maintain its iconic status. It's difficult to say if Volkswagen will continue the Beetle lineage with another generation, but hopefully the flexibility of the Golf's MQB platform will allow them to do so with relative ease.
---
---
---
Comments