The Ford Ranger Raptor Is A 213 PS, 500 Nm Beast
Auto News We don't, and probably will never get, the full-on Ford Raptor in our region. But that's alright because Ford has just launched the Ranger Raptor up in Thailand and it's likely to spread across the Asia Pacific region - and perhaps best of all is the fact that it's not just a body-kit job, but a full on performance model. Is this a sign that the Asia Pacific is maturing enough to get proper performance variants tailored for our market? It's hard to say, but the Ranger Raptor is definitely a positive indication.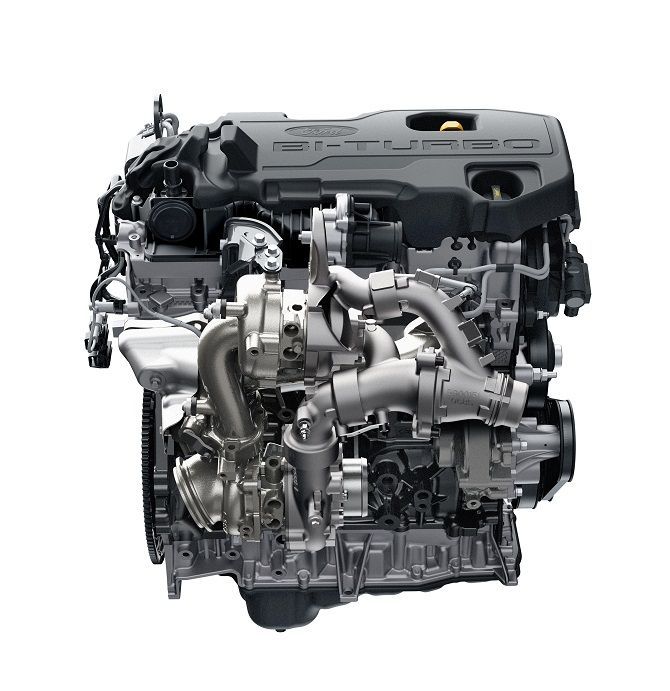 What does the Ranger Raptor have under the hood? It's a 2.0-litre turbodiesel motor, but before you start panicking about that displacement (regular pickup trucks have larger engines), it is twin-turbocharged and pushes out a whopping 213 PS and 500 Nm of torque.
That is very potent performance, more so than a BMW 320d, and it's paired to a 10-speed automatic transmission as well for a wide, effective ratio spread. It's the same transmission that's found in the full-on Raptor model, so you can be assured that it's not some parts-bin special.
But a Raptor is about more than just power. To wear a Raptor badge, the Ranger had to be solid in the handling department as well. This comes in the form of wider track widths (150 mm wider) and a redesigned rear suspension, using Fox Racing Shocks and coil springs at the rear, as well as a Watts Linkage for superior rear axle control.
The ride height was also increased to maintain its offroad capability with the added avantage of high-speed performance. Damping had to be seriously reworked to be able to take high speed bumps with suitable compression and rebound, without compromising handling characteristics on tarmac as well.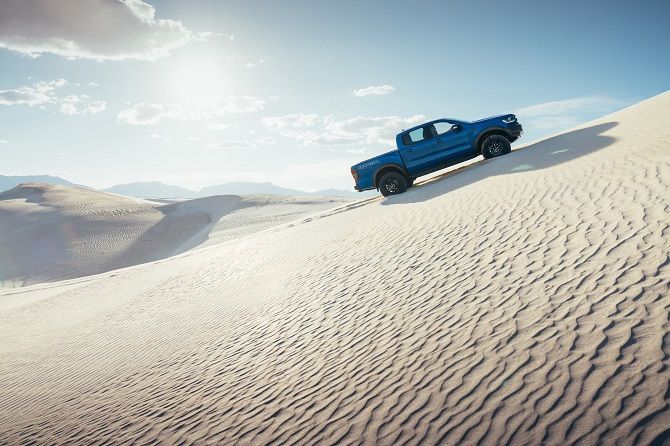 Immense performance needs big stopping power as well. The brakes have been uprated all-round, with 332 mm discs front and rear, along with uprated brake calipers. By comparison, a Volkswagen Golf GTI has 312 mm front discs and smaller rear discs.
In terms of the body and aesthetics, the Ranger Raptor can hardly be mistaken for a regular Ranger (although you will see people copying the bodykit for their own Rangers). The materials used are more rugged and can take more abuse without deterioriation, having been put through rigorous off-road testing. There are even holes in the side-steps designed to help drain mud, sand, and snow that accumulates.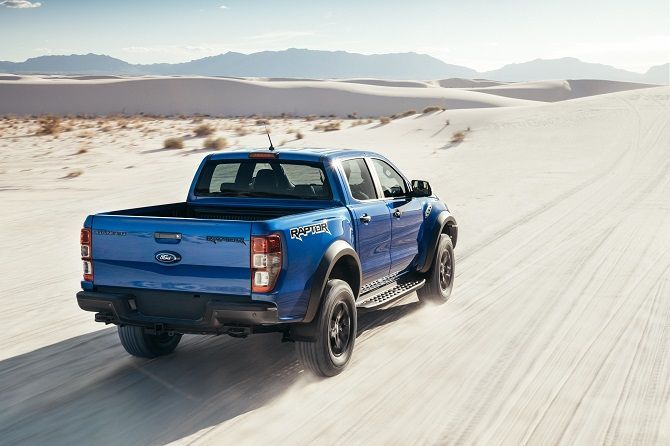 But it's easy to swap out components and body panels for stronger ones. What isn't easy is to reinforce the frame - but Ford did it anyway. Ladder frames have a tendency to be flexible (in a bad way) under cornering forces, so Ford had to put a bit of work into making sure the frame could take the punishment of high-performance off-roading.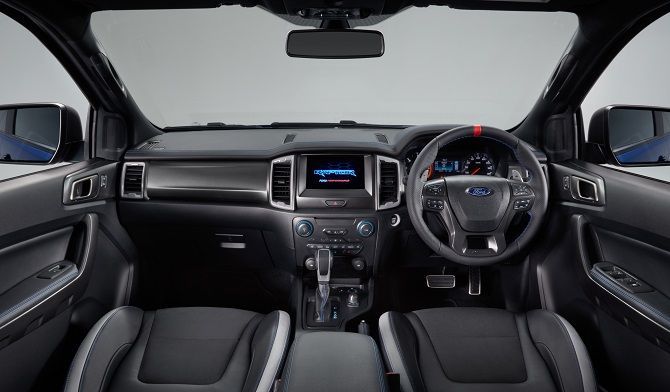 The icing on the cake is that the Ranger Raptor is to be produced in Thailand, which means that we could see it coming to our market if there's enough registered demand; after all, if Sime Darby Auto Connexion can bring in the Mustang GT, we're sure they can bring in the Ranger Raptor as well. Pricing has not yet been announced, although it is estimated to be over 1.5-million Thai Baht according to Bangkok Post as it will not be taxed as a pickup truck. In Thailand, rear leaf springs are necessary to qualify for lower pickup truck duties. Expect high prices, high demand, and long waiting lists.
---
---
---
Comments