 There are obvious reasons for popular cars such as the Perodua Myvi, Honda City, and Toyota Avanza. They are superbly designed, extremely well-engineered, offer great value for money, and above all else… are easy to maintain.
For a majority of Malaysian buyers, a car is the second-largest personal expense, and the biggest liability – besides perhaps a personally owned business – they undertake, so it makes perfect sense to buy something that simply gets the job done.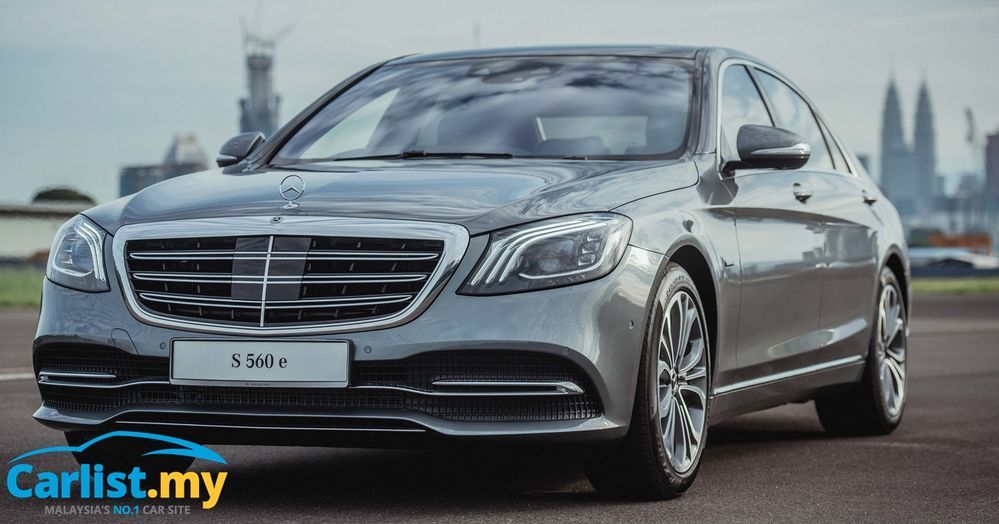 Move up a scale, with bigger spending capacity; other aspects – such as design, technology, safety, and performance become further criteria that influence buying decisions. It's important to note, vehicles in this segment encompass everything from the Honda Accord to the Mercedes-Benz S-Class.
You could argue that an S-Class is exclusive, but Mercedes-Benz Malaysia sells roughly a thousand of them every year, so yes there is exclusivity, but you're still one of quite a few.
But, if you move up yet another stage – then ultimate presence become the defining factors of why people buy cars. At this level, a car is nothing more than means to get around – it's a lifestyle statement for some, a piece of art, or a toy for others. This is why Ferrari will tell you before any customer pushes open the wide, heavy doors of any Ferrari dealership – he or she is already sold on their three 'Ss' – Style, Speed, and Status, after that, it's just a matter of picking your favourite colour. The same goes for a Rolls-Royce, Bentley, or a Porsche 911.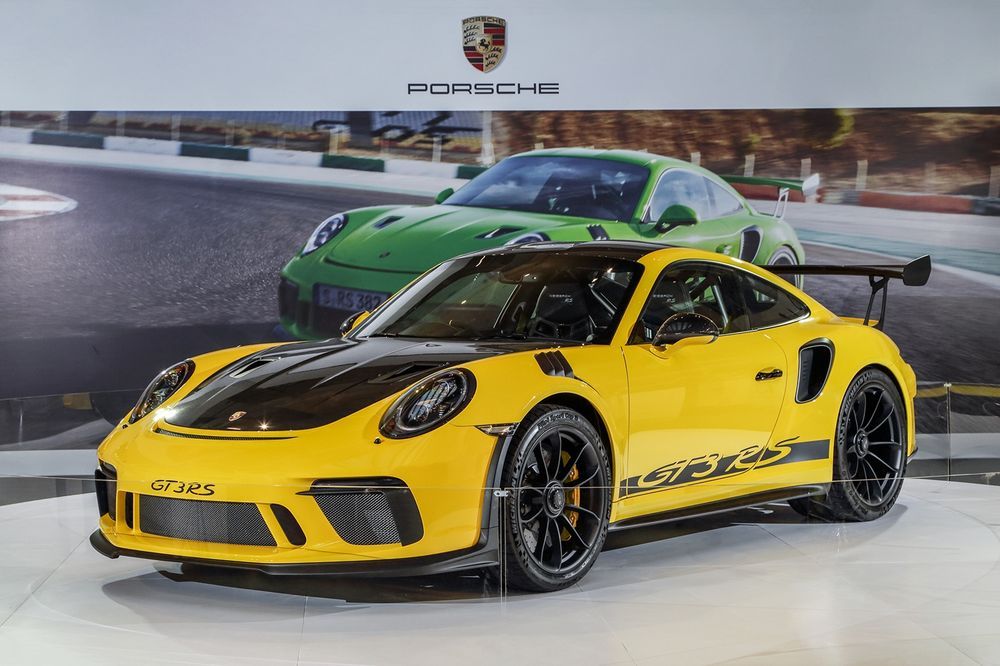 This got us thinking, what if you could buy something that's even more striking and unique than those cars. If money is not the primary limitation and bragging rights are… these are the funkiest cars for sale on Carlist.my, and by a good extent, all of Malaysia.
We found six, and they rank from classic cool to just downright alien…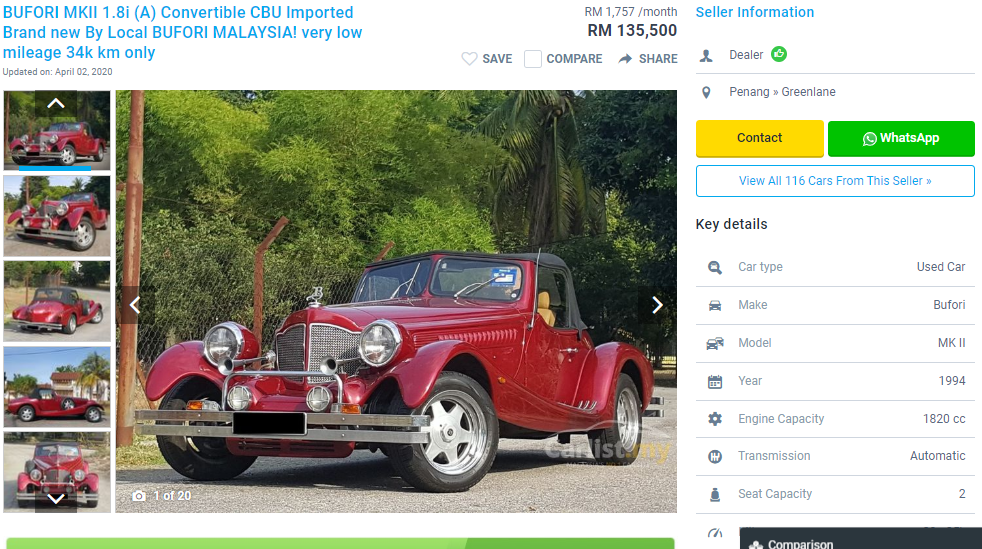 This might sound strange, but you're actually looking at a Malaysian built car. The Khouri brothers first started building their 1930s American-inspired sportsters in a garage in Australia, before tying up with some wealthy Malaysian investors in the late 90s and moving their operations locally to Kepong in 1998. Yes, you read that right. The Mk II convertible combines classic design and relatively modern mechanicals (it's actually powered by a 1.8L Subaru Boxer engine), with age-old craftsmanship techniques to provide an utterly unique sensation of motoring. Despite its relatively small operation, Bufori has many adoring fans from around the world, the featured car here was first registered here in 1994, even before it became a Malaysian built car.
Chrysler Crossfire 3.2L V6 Coupe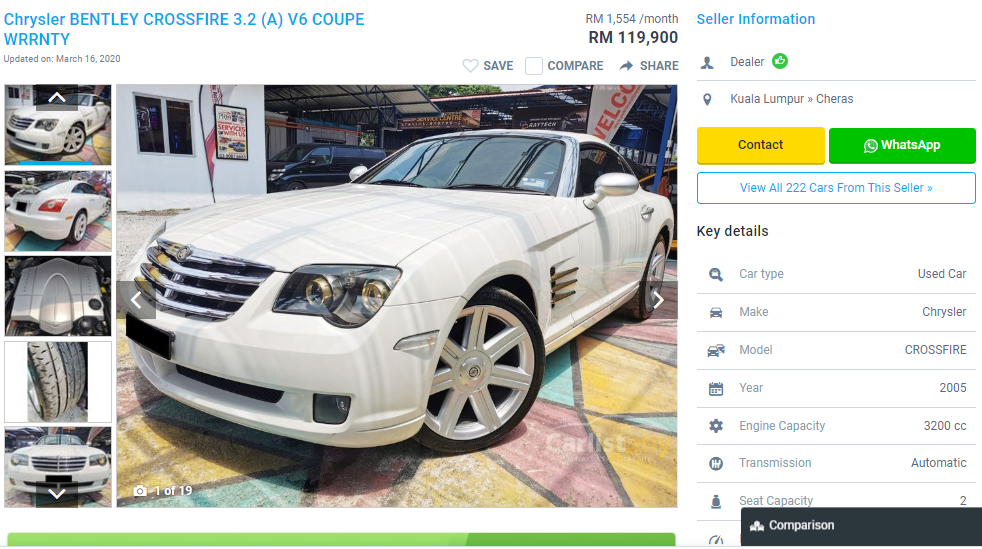 The Chrysler Crossfire is actually more German than it is American. For one it uses a sturdy Mercedes-Benz (M112) 3.2-litre V6 engine and 5-speed transmission, sits on a Mercedes-Benz (R170) SLK platform, and it was actually built by esteemed coachbuilders Karmann, in Germany. Hence, you might actually be able to source parts effectively for this "American" car. In its day, the Crossfire was criticised for using a dated recirculating ball steering system which gave it poor steering feedback and speed – much at odds with its sporting intentions. But, owners actually swear by them and say it is no better or worse than a period steering rack system. Like them or not, the Crossfire has one of the coolest names ever slapped on a car, and distinctive design that has aged well and sort of apes the Bentley Continental GT, and build quality – given its German roots – that can actually stand the test of time.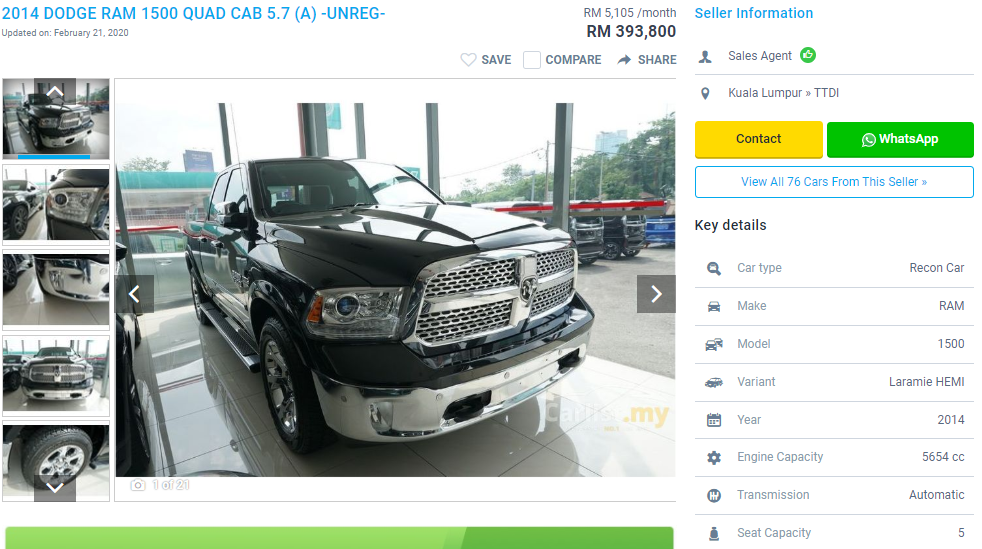 If you ever want to send a Ford Ranger Raptor running back to its mommy…then get a freaking Dodge Ram 1500 Quad-Cab. If you will, just close your eyes and imagine driving this 6.1-metre long, 2.0-meter wide, and almost 2.0-metre tall black Goliath down to your favourite mamak or kopitiam, with the sound of its 5.7-litre (400hp) HEMI V8 bellowing from a distance even before people can even see you coming. Eyes open. I'm sure you didn't think to find a parking spot even with your imagination, but I rest my case!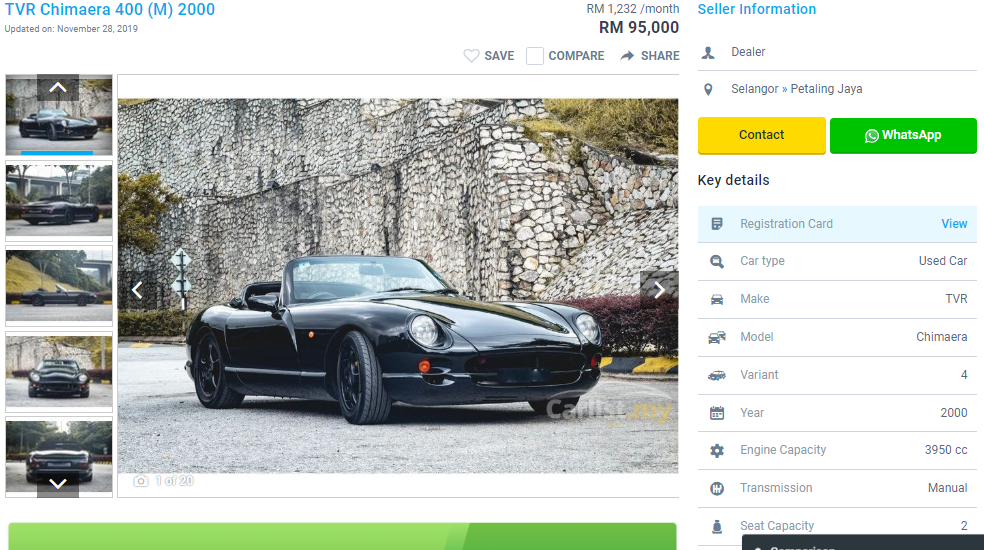 This is one of two cars on our list for the driving enthusiasts. TVRs are lauded the world over for unbridled driving exhilaration, stellar driving performance honed from years of motorsports activities, and the most soulful V8s of their time. Most people won't know what a TVR is when it comes down the road, but a Porsche or Jaguar owner will because any TVR was built with one solitary criterion in mind – to beat those cars whether it be on the road or track. The Chimaera was one of TVR's most successful and beautifully designed models, and harks back to a time when going fast required the driver to have skill, precision and racecraft. With a torquey 4.0-litre Rover V8 sending power to the rear wheels, ZERO safety systems and the whole thing weighing in at just over a 1,000kg, you had better have your wits about you!
Fiat Benimar Mileo 346 Motorhome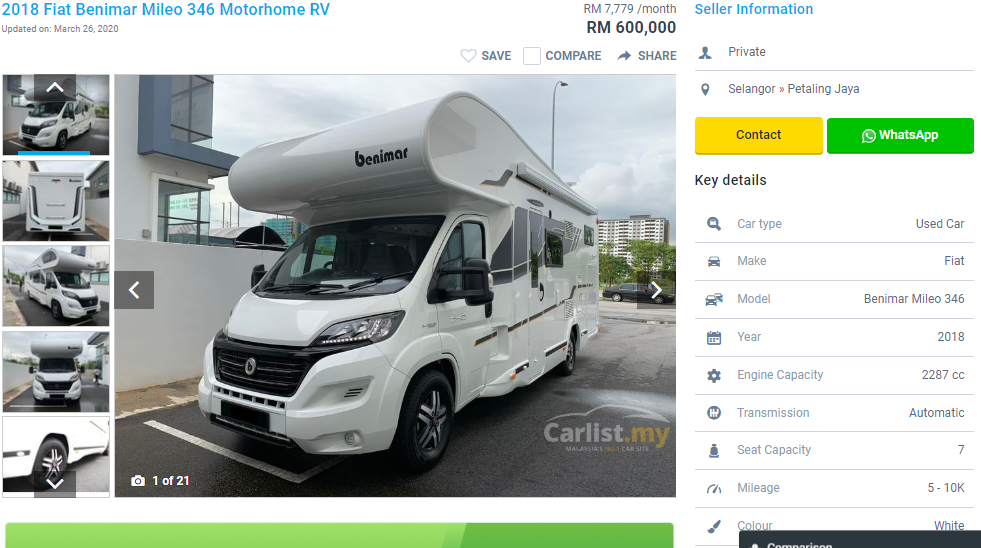 If size really does matter, then why stop at a Dodge Ram pickup truck – go for a motorhome! Oddly there is one 2018 Fiat Benimar Mileo motorhome listed on our classifieds page. The downside is, we're not sure if it has more than two-airbags, but it does have an automatic transmission, cruise control, 6 berths, a 145-litre fridge, a solar panel, a 4-seater sofa and movable dining table, a microwave oven, an exterior BBQ system and shower points with heated water. Oh, I almost forgot, a sunroof too. If you have heard of the saying, "you can sleep in your car, but you can't drive a house"… well, now you can!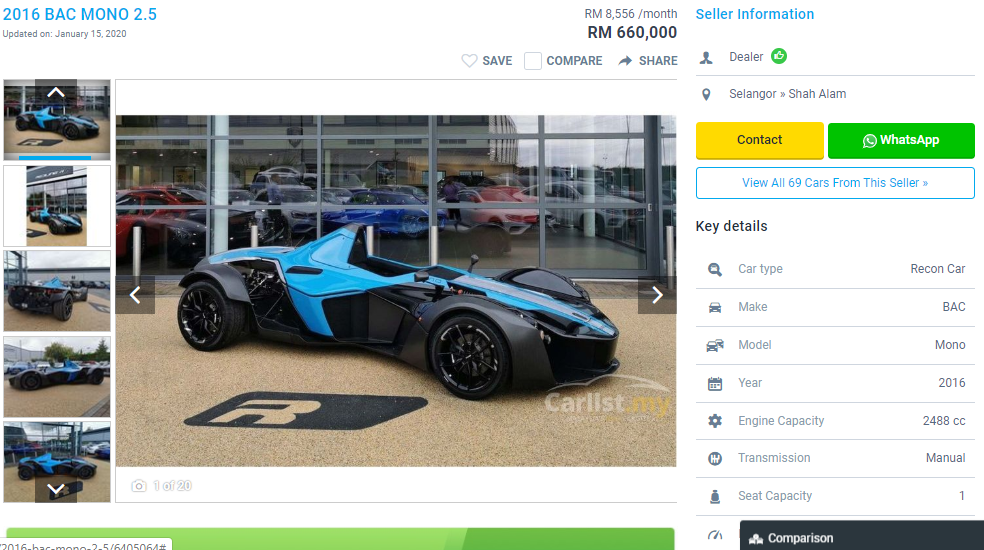 We often hear the term racecar for the road, but you probably have not heard of a go-kart on steroids for the road, have you… the BAC Mono tops our list of crazy cool because, for one, it's the only thing here that doesn't even enlist a windscreen or a passenger seat as standard equipment. It's also by far the most expensive toy here. The sticker price advertised does not include customs duties, so when it's all said and done, you could likely be looking at a price tag of RM1 million before this thing is registered for the road. Think of that, RM1 million and no widescreen, but it does make up for it with a 2.5-litre Ford engine which is fettled by Cosworth to deliver 305 bhp, a carbon monocoque, track optimised suspension and braking system, and a kerb weight of just under 600 kg. This gives the BAC Mono a power-to-weight ratio over 500 bhp/tonne, or enough to make most sports cars weak at the knees.
---
---
---
---
Comments