The Mexico Grand Prix - By Alex Yoong
Insights I wanted to talk about the Mexican Grand Prix this weekend. Even though the F1 championship is decided, it's still a great race to watch. We head to Mexico City for the first time in 23 years. It's held at the Autodromo Hermanos Rodriguez and it's a great venue to be going back to. It last held a race in 1992 when Nigel Mansell won in the all-conquering Williams.
I love this track, its one of the most charismatic circuits around. I raced it back in 2006/2007 in A1Gp for A1 Team Malaysia. I have fond memories about it mostly because I put it on pole and won the race. But also because its such a great fast track. I was fortunate to drive it in its original configuration when the Peraltada corner was still there. This fast long sweeping right-hander was one of the best corners in the world and there was no run off at all. So if you made a mistake, you were in for a big accident as Ayrton Senna found out in 1991 when he rolled his Mclaren there.
Unfortunately we have lost that corner because F1 cars just go too fast and it's too unsafe. Why not just extend the run off, I hear you say? Well that's not really possible because the circuit is situated within a park inside Mexico City. Any extending of the run off area would require movement of buildings and highways.
It's a bit like Melbourne that is also built within a park and the greenery around it is beautiful. I remember that every evening once we had finished with out activities on track, there would be swaths of cyclists and runners who would descend on the track to walk/run or cycle around it. It was quite a sight and I hope they do that still this weekend even though F1 is there.
So the track is 4.3 km and there are 17 corners. The front straight is massively long so overtaking will happen here. In fact, if they put the start line in the same place as when I raced there, we will easily have the longest run down to the first corner on the calendar. It will make for an interesting start as some drivers may slip stream the leaders by the time you need to brake for turn 1. It's a track where sometimes the front row is not where you want to be.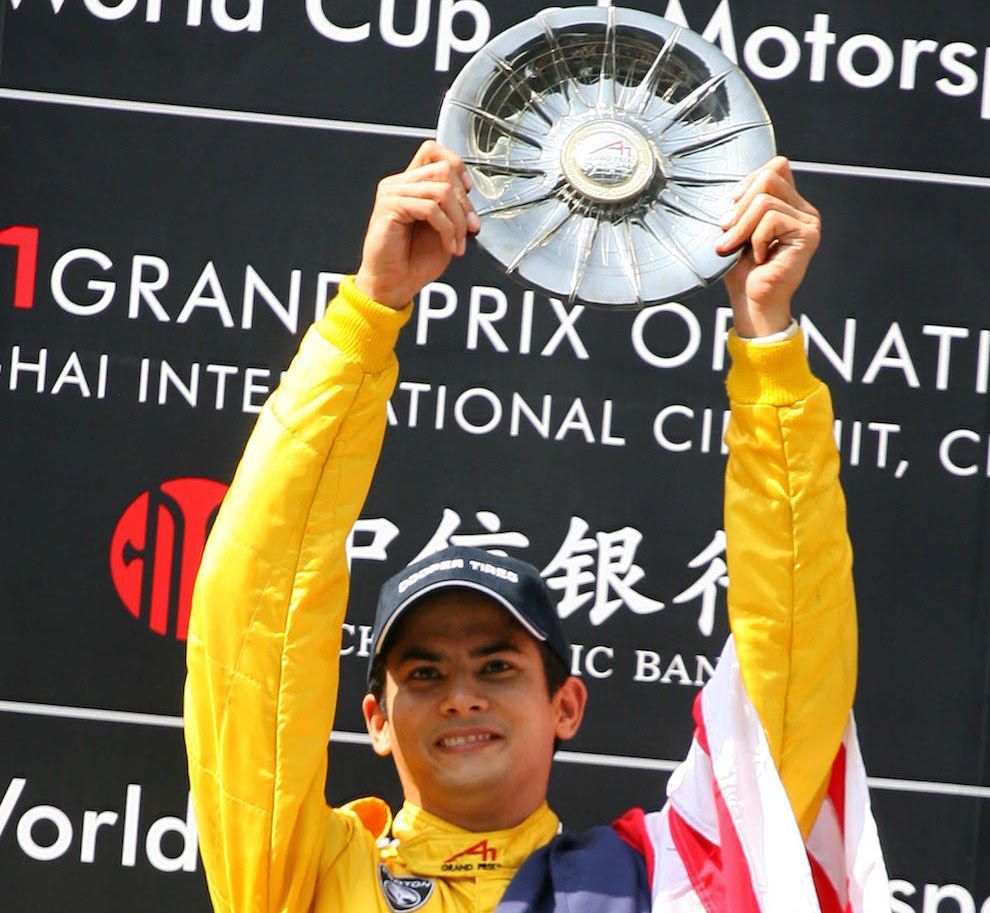 Turns 7 to 11 are fast and flowing and the drivers will love it there. Now we have lost Peraltada – which used to be the last corner – so turns 12 to 17 now go through a stadium section, which normally serves as a baseball stadium. It will be slow and fiddly there but it will look great once the stands are filled up overlooking the track.
Now that the championship is decided, you would think the drivers might take it easy. That's not going to happen, as everyone will be especially pushing hard to try and win the first race back here in over two decades. It should be a pulsing, atmospheric race weekend.
---
---
---
---
Comments