The Most "WTF" Moments At The 2018 Goodwood Festival Of Speed
Auto News The 2018 Goodwood Festival of Speed annual hill climb event in the UK concluded yesterday, and as expected, it was nothing short of entertaining.
Celebrating its 25th anniversary this year, the event, held at the grounds of Goodwood House, West Sussex, England, also played host to Porsche's 70th anniversary celebrations, where a towering six-pointed sculpture with an iconic Porsche at each end took centre-stage.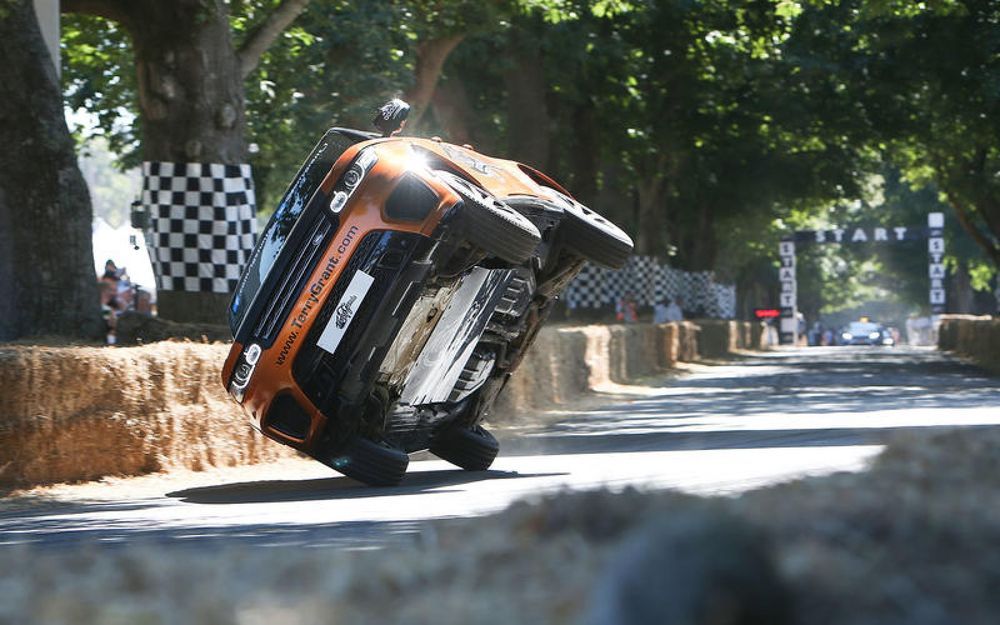 Hundreds of iconic racing vehicles from the past, present, and also the future took part in this year's hill climb shootout, with the Volkswagen I.D. R Pikes Peak electric car emerging as the fastest to complete the 1.86 km track, at 43.86 seconds.
Besides the top-scorers, some really wild and whacky vehicles ranging from driverless electric cars to lawnmowers were also on the hill climb track, making viewers and visitors go "what the f…"
They were:
The Range Rover SVR that went on 2 wheels and crashed
Stunt driver Terry Grant, who set the Guinness record for the fastest one mile covered with a car on two wheels in Goodwood in 2011 and 2015, returned to outdo himself once again in a Range Rover SVR this year, but failed. He managed to complete the run in 2:24.5 after crashing once, but it wasn't enough to break his 2015 record of 2 minutes and 10 seconds.
The lucky NASCAR Toyota Tundra
NASCAR machines and hill climbs are not really made for each other, but that doesn't stop drivers like Mike Skinner from giving Goodwood a go. Piloting a NASCAR-spec Toyota Tundra pickup, Mike almost lost it during his run but managed to pull an impressive save, and went on to the chequered flag like a boss.
The JB11 Jetpack
This has to be the most "WTF" moment at Goodwood this year. The world's most advanced jetpack called the JB11, capable of clocking a top speed of 320 km/h at heights of more than 10,000 feet, flew into the Goodwood history books as the first ever jetpack to fly up the estate's iconic Hillclimb. Flown by expert pilot, David Mayman, this is the first time anyone in Europe and the UK has seen the JB11 in action.
The world's fastest lawn mower
Built to be the world's fastest lawn mower, Honda's 'Mean Mower' which is powered by the same engine as the SP1 Fireblade sports bike, was one of the main highlights of this year's festival. Built by Honda BTCC fame Team Dynamics, the whacky lawn mower is capable of hitting speeds of more than 200 km/h.
The driverless car from the future
Representing the future and autonomous driving, Roborace's Robocar made history as the first autonomous race car to complete the Goodwood hillclimb. The vehicle used radar, GPS, ultrasonic sensors and cameras to navigate around bales, flint walls and along the winding road on its way up the hill without a human driver.
---
---
---
---
Comments