The Old And New Mini Ownership Experience
Reviews Since acquiring Mini in 1994, BMW, the German luxury vehicle manufacturer, have tried their best to make the BMC (British Motor Corporation) Mini as relevant as possible. They even went as far as adding an airbag into the steering wheel along the way to comply with European regulations.
But the new millennium required a new approach for the Mini and BMW, and they did finally give us their real take on the classic British car, even changing its name to MINI (all in capitals), instead of Mini.
When the new MINI debuted in 2001, it created a lot of controversy. It was no longer the affordable vehicle it once was. It also grew in size substantially. The new MINI was around 21mm longer, 12mm wider, and weighed nearly double the original Mini. It was a departure from the original minimalistic concept of the Mini and really did take some hardcore Mini fans by surprise.
The extra weight and dimensions were necessary to inherit BMW's sport and luxurious characteristics. Considering how successful BMW is in the 21st century, perhaps it was all worth it. We also can't imagine any other brand making the MINI, not because of its looks but because of how it drives.
I have been lucky enough to have owned both the BMC Mini and the BMW MINI, so I thought I would give you a little review of what both cars were like.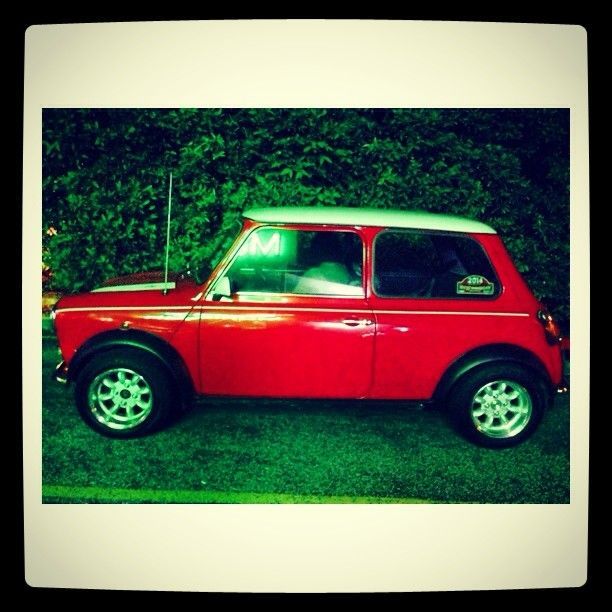 BMC Mini
The BMC Mini that I owned was a 1.3-litre fuel injected automatic transmission. Thinking back now, I always regretted selling it. The build quality was excellent, the handling was like no other.
The only thing I didn't like about that car was the automatic transmission. I thought by buying an automatic I would be able to use it daily. It was more troublesome rather than convenient as the automatic gearbox always slipped - especially when going up a hill which had a traffic light at the top.
Perhaps a manual would have given me less trouble, and I would have continued to enjoy it till today. Surprisingly, the BMC Mini could carry four adults in the car. You always read about them being small but spacious on the inside but you never really believe it till you see it.
Driving the Mini was an experience, even with the pillow ball suspension. It really was planted to the ground, and I barely needed to lift off when going around the corner. I purchased mine at about half the price of what it is going for these days, so for those who have kept your Mini, you are sitting on an appreciating treasure.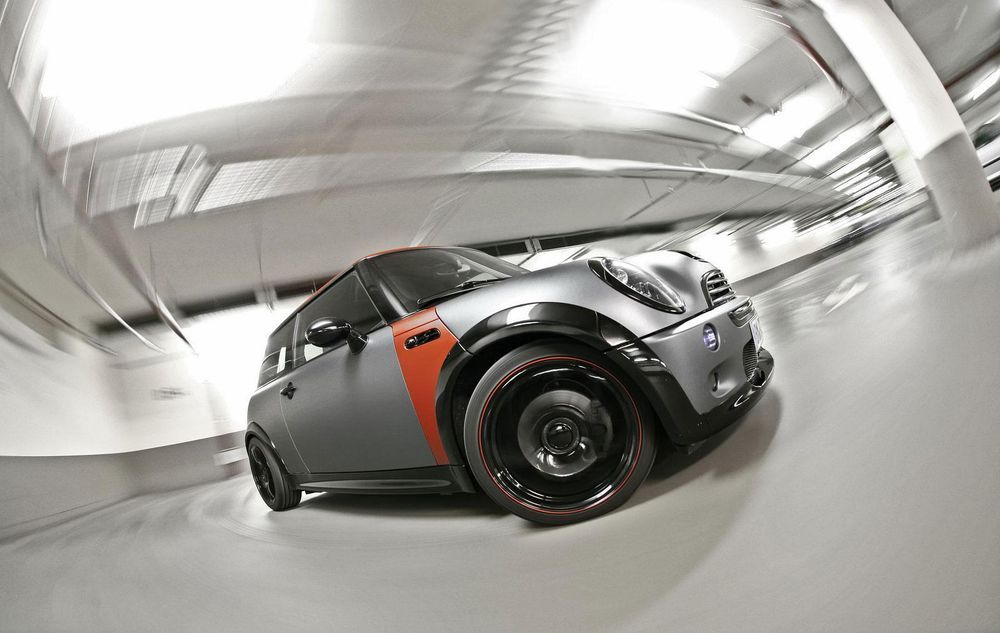 MINI Cooper S R53
The R53 MINI Cooper S was the first generation BMW performance-oriented version of the MINI. It is equipped with a 1.6-litre supercharged engine and can be had either in a manual or automatic transmission.
Being more modern, the auto transmission was reliable and perfect for daily driving, but I had the manual, which made it less than ideal. The clutch in these cars were stiff; even a new clutch returned to the same stiffness after a month. Saying that however, the level of engagement a R53 MINI with a manual gearbox gives really did make you feel like you were in a track car, especially when you equipped it with the John Cooper Works suspension which I did.
BMW did an excellent job of emulating the authentic Mini driving experience, and once again, you barely needed to lift off around the corners. The supercharger whine was also an addictive part of the R53 but could get a bit annoying on those boring long highway drives.
Being a younger person when I owned the R53, I always had friends in the car. Just like the original Mini, it too could carry four people around comfortably. The design of the interior made you feel like you were in an aeroplane, tastefully done by BMW.
The one thing I regretted doing to the R53 was modding it up too much. It just made it unbearable to drive on a day to day basis. If it was a weekend car, then those mods would not have been too cumbersome. My advice is, if you plan to use it daily and zing in and out of traffic, keep it standard, you will appreciate the vehicle more. Even though I bought it as a used car, nothing major was ever wrong with it, just the usual wear and tear parts.

If I had to pick one today, I would pick the BMC Mini, but that's only because I have grown to appreciate analogue cars now. If you are going for power, then obviously the R53 would be the one for you, but if you want a car that makes you feel like your leg and hands are part of it, go for the older Mini, there is no other feeling like an old analogue Mini giving it all she's got at the corners. Plus despite her age, she still looks desirable. Like Helen Mirren.
---
---
---
---
Comments