The Porsche 911 Will Remain Engine Powered, No Batteries – Here's Why!
Insights In a recent press call with CNBC, Porsche CEO Oliver Blume said the Porsche 911 will be the "last Porsche that goes that goes for full-electrification" if it ever does, but it will not happen anytime soon. We know, take a moment to celebrate that – we understand.
---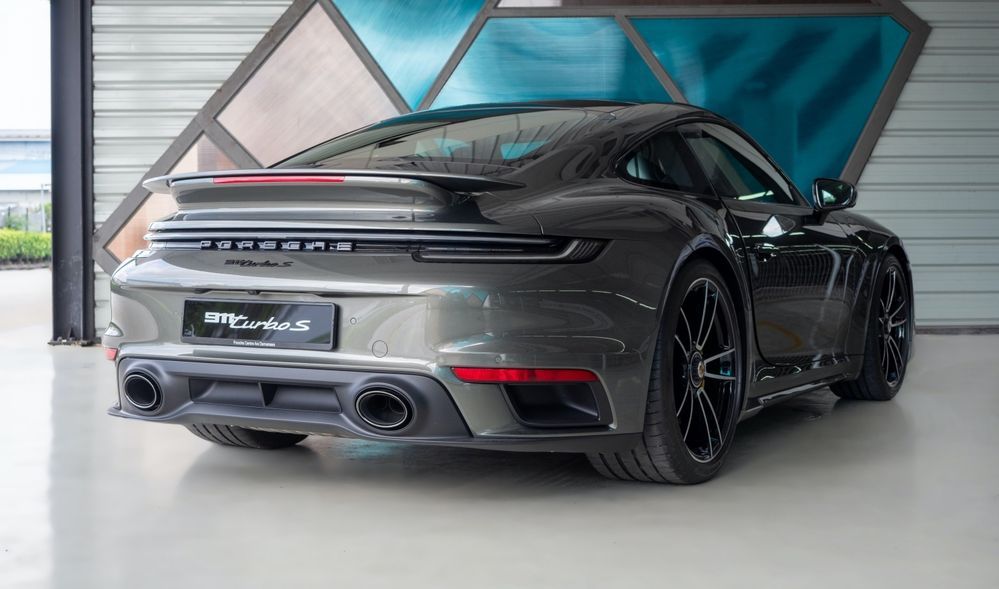 While they may not fully write off electrification of some sort down the line, and let's face it, this is going to happen anyway, the most successful sports car will for the foreseeable future – contain the nuts and bolts, valves and pistons, and crankshaft and camshafts that make it one of the most soulful and admired cars on the planet.
Blume adds, "The 911 is our icon. We will continue to build the 911 with a combustion engine. The concept of the 911 doesn't allow a fully electric car because we have the engine in the rear. To put the weight of the battery in the rear, you wouldn't be able to drive the car."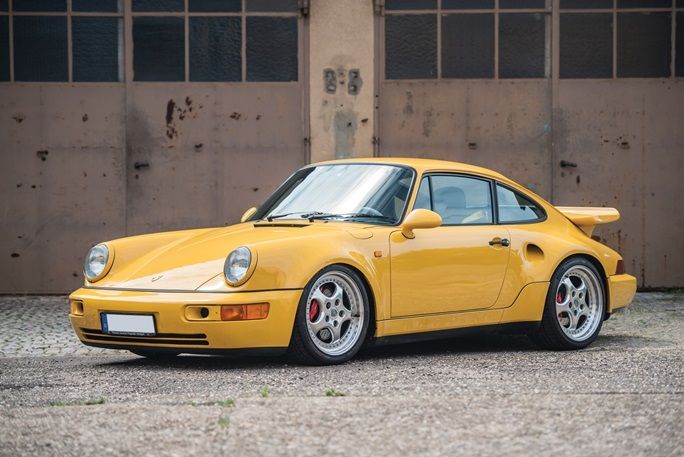 However, beyond the obvious heritage and engineering framework, there are other reasons why the Porsche 911 will remain conventionally powered.
Why mess with something so beautifully flawed?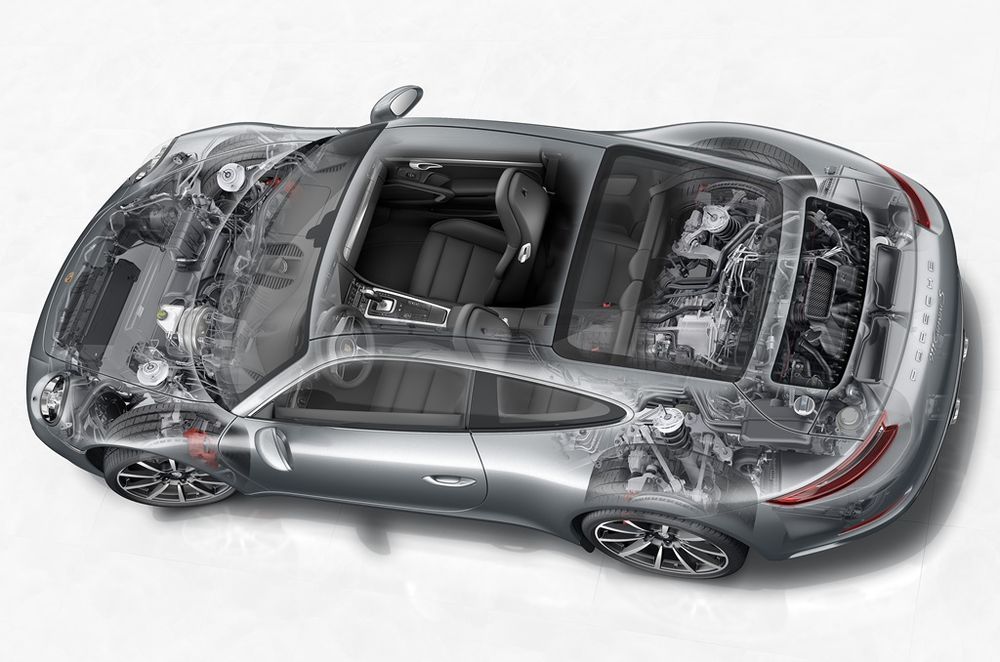 Threading back to its roots, the Porsche 911's rear-engine, rear-wheel drive chassis means that a relatively large capacity engine is shoehorned literally just behind the rear seatbacks, and it stretches out all the ways towards the extremities of the rear bumper – which as you might surmise is not the ideal place to put an engine.
It made sense in the early days when the 911 was limited by the chassis construction of its forebears (the Porsche 356) but not so much as time wore on. With advancements in chassis technology, and the proliferation of mid-engine, front engine and AWD platforms – Porsche soldiered on with what was essentially a flawed design. Nonetheless, having improved on the design with every generation, it was an aspect that made the 911 one of the most characterful and potent sports cars ever.
Can it be done though?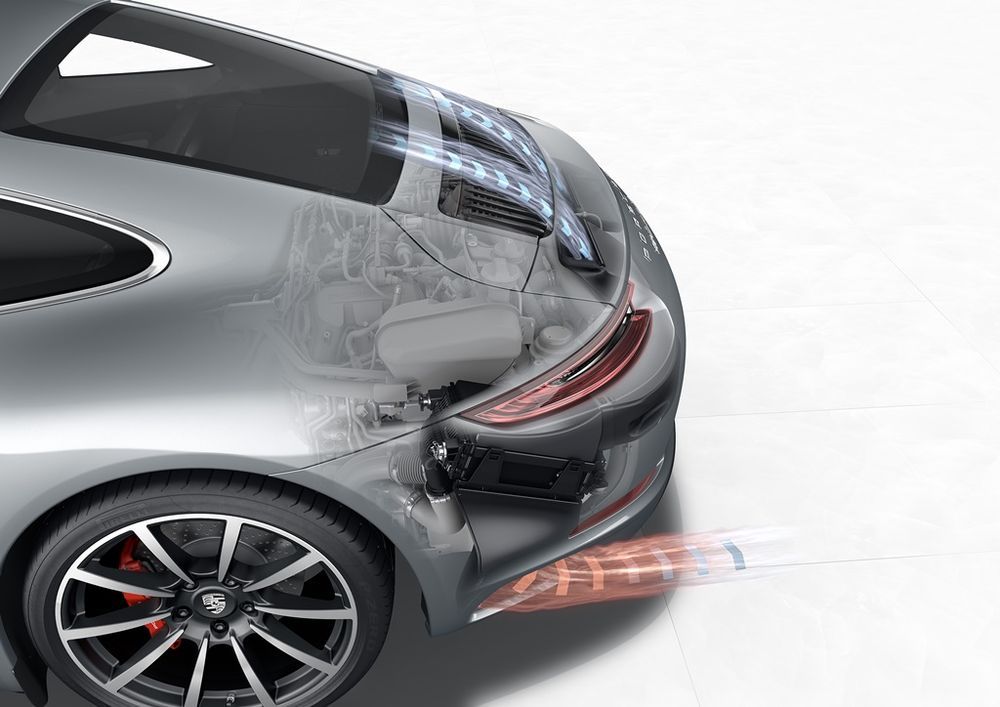 When it comes to electrification, it isn't as simple as replacing the 911's flat-six engine with a big electric motor and throwing as many battery cells in the remaining space. There would be quite a few issues with this:
Porsche could in theory adapt a rear electric motor as they have in the Porsche Taycan, It is relatively compact and very powerful, and given its simplicity could very well mean it's not much heavier than a conventional engine. But, with that in place, where do you put the batteries?
Lithium-ion car batteries are made of hundreds of cells, which make up modules, which in turn are grouped together to make the battery unit. For many reasons, that include safety, packaging, driving dynamics and cooling, the battery unit is shaped as a flat, rectangular box and mounted as low as possible within the car.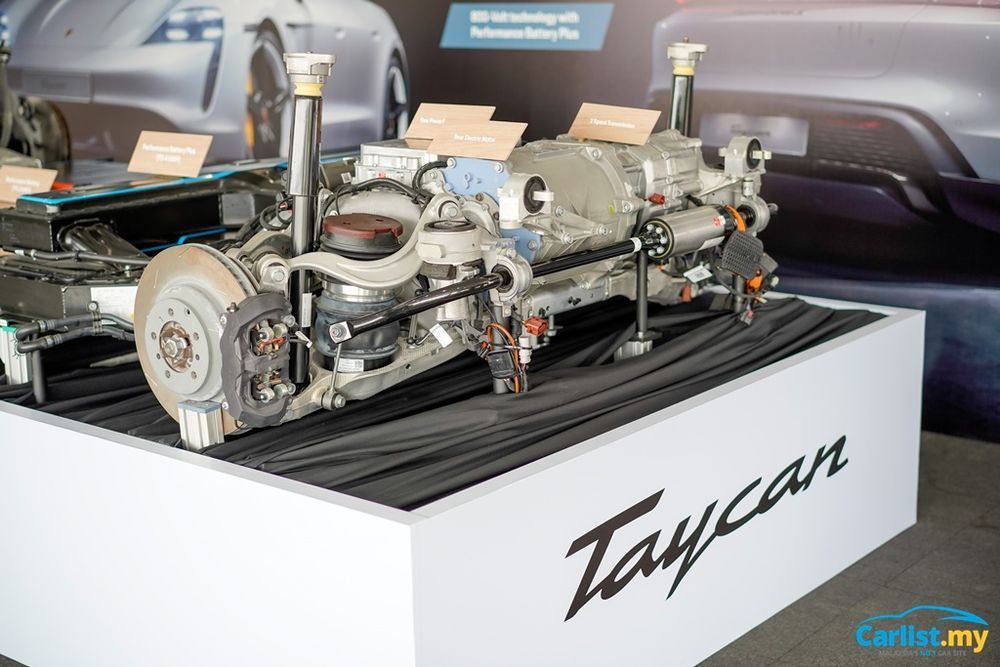 Using what empty space in the rear of a 911 (essentially behind the seat) – assuming we're not going to put it underneath the car – would in theory require the battery unit to be stacked high. Thereby placing a heavy load at the back and very high up within the car – essentially ruining any form of weight balance the 911 has. Imagine a sledgehammer, a light wooden handle on one side with a massive weighted head on the other – can you imagine steering a car like that.
So let us say we put it underneath the car just like Taycan, and just drape a 911 shell on top of it – yes again, in theory, this is possible – but have you seen how large the Taycan is?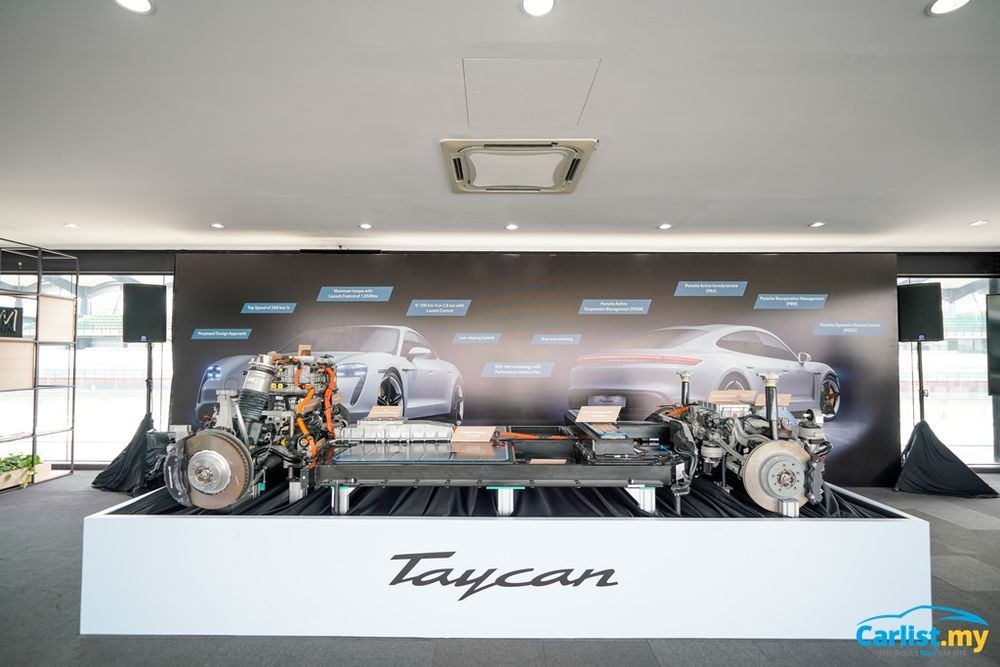 In the case of the Taycan – size does matter because it's a luxury sedan – but it also needs to be that big to house all the electric tech underneath. One of the reasons the 911 is so fast on any given road is its relatively compact proportions and lightweight build.
Therefore it would seem full electrification of the Porsche 911, for now at least, is impossible to achieve without changing the very design and engineering principles that make it such a prolific sports car.
How about hybrid technology?
Yes, this is very possible, and Porsche says it's already working on a "very sporty hybridisation" of the 911. Therefore, while the 911 might never become a Battery Electric Vehicle (BEV) it could feature some form of hybridisation in the future.
This could mean a downsized engine – perhaps a flat-four 2.0-litre as featured in the Cayman/Boxster – which could be aided by an electric motor and offer an Energy Recovery System (ERS) like in their Porsche Le Mans racecar. If they can fit a decent size battery in the car, it could even become a plug-in hybrid (PHEV) with a usable electric range.
What are Porsche's goals?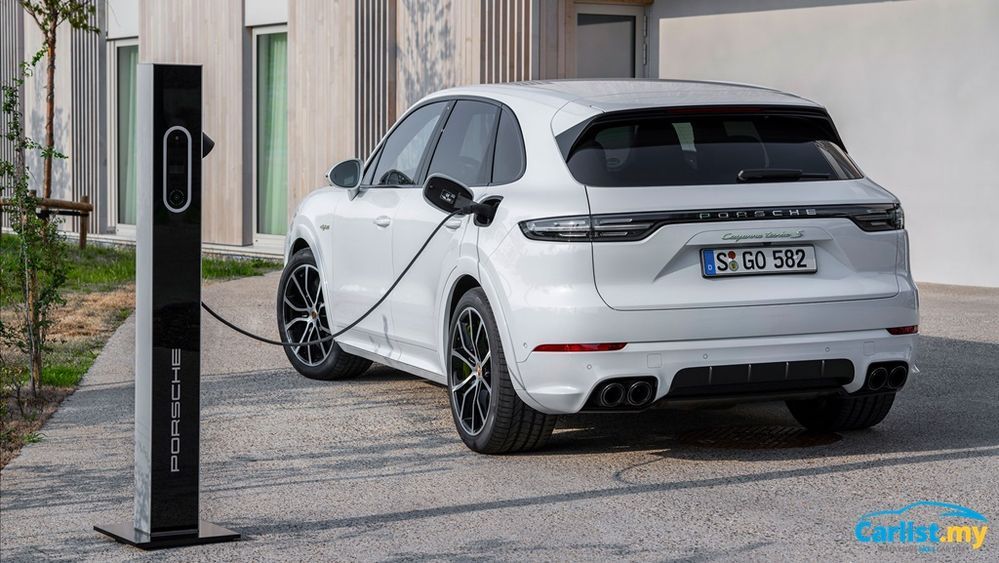 This is perhaps the defining reason why the 911 can and should remain conventionally powered. Porsche was the first car manufacturer to set itself the goal of being carbon-neutral throughout the entire value chain by 2030. This means that their sustainability efforts go beyond just making cars with lower CO2 emissions – it speaks to the entire operation of the company.
Therefore, their principles of operation are multi-pronged.
Besides producing high-powered BEVs like the Taycan, the upcoming Macan EV, and a range of other plug-in hybrid models – Porsche is also investing heavily in fast-charging electric infrastructure, firstly at home, and eventually globally through its partners.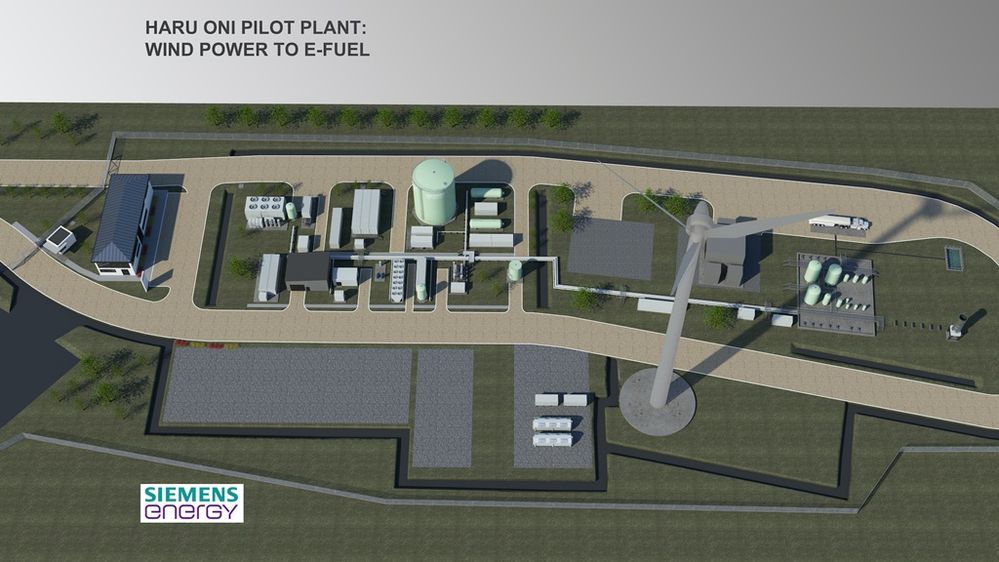 While they continue to build high-powered internal combustion cars – they are also working with Siemens Energy to develop climate-neutral synthetic fuels (what they call eFuels) which will practically allow gasoline engine cars to be powered by carbon-neutral gasoline.
Their sustainability efforts will also include changes to how they design, develop, produce and sell cars – this will include the way they power their offices, to the way they paint their cars – delivering a holistic approach to carbon neutrality.
Going carbon-neutral by 2030 requires way more than just electric vehicles – and supersedes some other manufacturer's goals, such as Volvo and General Motors, who have said they will exclusively only offer EVs after 2030 and 2035 respectively, but have both set a goal for carbon-neutrality no earlier than 2040.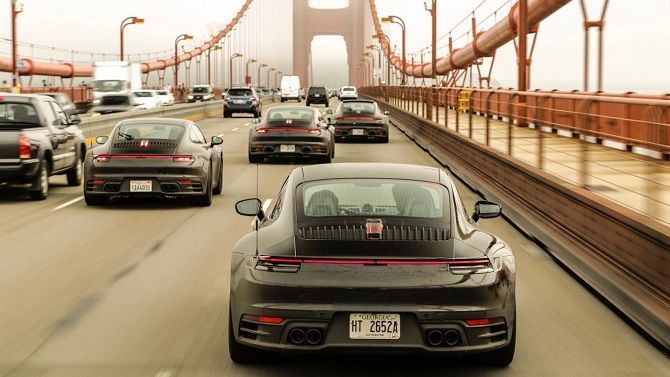 This and many other efforts will still allow Porsche to build 911s the way they always have because their entire operational ecosystem (even in the face of tightening regulations) will still allow them to remain profitable and competitive.
In conclusion
Seemingly, it's almost poetic that the Porsche 911's biggest engineering flaw (and the heritage that is built around it) would never allow it to become a fully electric car.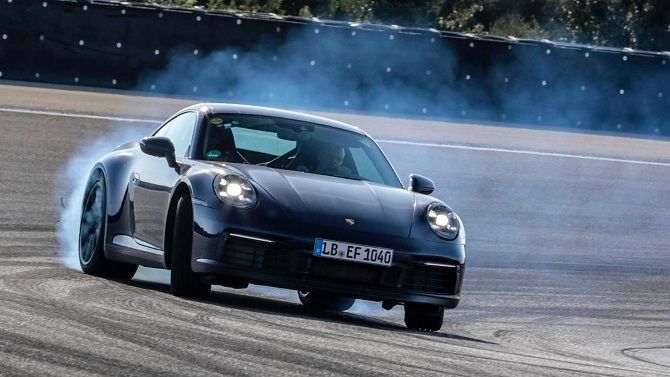 At least ideally, and ideologically and until batteries become way smaller and lighter, but even then, one could argue... sometimes, certain things are best left as they are.
---
---
---
Comments