The Volkswagen Beetle Worth Half A Billion US Dollars
Auto News Do you ever hear people saying that if they had a time machine, they would go back to the days before Microsoft, McDonalds, Coca-Cola, Google, and so on were just starting out - and invest in these companies in their nascent stages? Hindsight is 20/20, but for one particular Volkswagen Beetle owner, this is an especially painful loss. The story isn't all too long, so bear with us.
When Domino's Pizza started out, it was a singular store in Michigan. Two brothers, Tom and James Monaghan, bought out one shop in a small chain of pizzerias with the intent of starting their own pizza business on the cheap. It was the 1960s, and the marketplace wasn't as saturated with fast food and fast casual restaurants just yet.
As it is with startups, the first year or three can be a little difficult. James, not having the mettle to persevere, chose to bow out in favour of his job as a mailman. In order to buy his shares out of the business, Tom basically gave James their delivery car: a 1959 Volkswagen Beetle, barely four years old at the time. It was a fair trade for half the ownership in a fledgling company.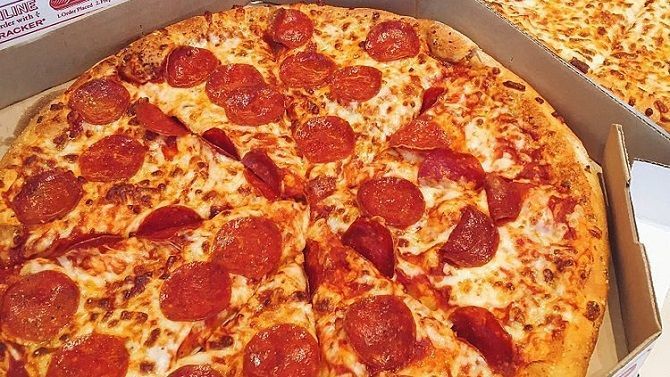 The only problem is that Dominos wasn't a fledgling company for long. The business expanded, slowly at first, and then all at once. Dominos became synonymous with pizza delivery in many parts of the United States, and their last two decades have seen international expansion as well. Suffice to say, their business is massive.
Currently, Dominos Pizza is valued at USD 287.31 a share, with a market cap of USD 11.9 billion. When the two brothers started, they were equal partners in the business in a 50-50 split, which means that if James had held on to his half of the business he could probably have made a cool USD 6 billion.
Tom got off a little better when he sold his 93% stake back in 1999, for a cool USD 1 billion. It's not quite USD 11 billion, but it's definitely a lot more than a classic Volkswagen Beetle. The thing is though, you can never entirely predict the future - and while James may have lost out on a lot of money, that Beetle may have been an important part of his life regardless.
---
---
---
---
Comments