The Young, Avid Motorcyclist Who Designed Honda's Sports EV Concept
Insights When every show stage of nearly every major car maker at every major motor show is peddling similar looking electric powered self-driving lounge on wheels concept cars, as a car enthusiasts you can't be very excited about the future. So when we saw the Honda's Sports EV Concept at the recently concluded 2017 Tokyo Motor Show, Honda's matte white electric-powered two-seater concept car stood out as an inspiration to us that there are still some passionate people working in this industry.
The low slung, short tail and long front two-seater looks like a retro sports car designed for the future. It's odd to describe the a futuristic concept sports car as retro, but the proportions of the Sports EV Concept reminded us of the classic Toyota 2000 GT, albeit one that will blend in nicely in a sci-fi movie.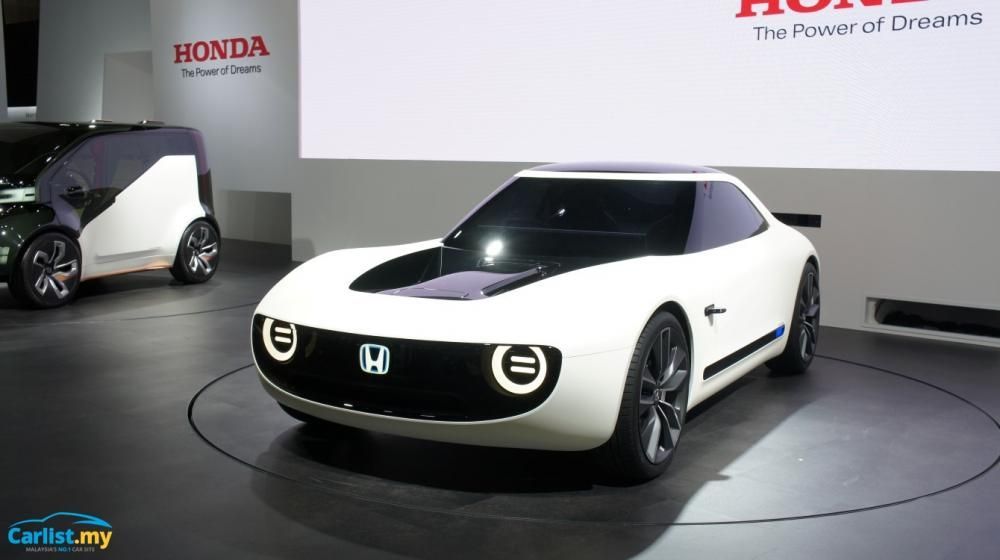 At the recent 2017 Tokyo Motor Show, Carlist.my had the chance to borrow a few minutes of Makoto Harada's time, the creative brain behind Honda's latest concept car.
Growing up in the city of Fukuroi, Harada lived just 30 km away from Hamamatsu, home to Yamaha and Suzuki. With such legendary names serving as neighbours, it is inevitable that Harada developed a deep passion for motorcycling. Interestingly, Hamamatsu is also the birthplace of the late Soichiro Honda, itself another legend not just in motorcycles, but also cars (and now jet airplanes and robotics).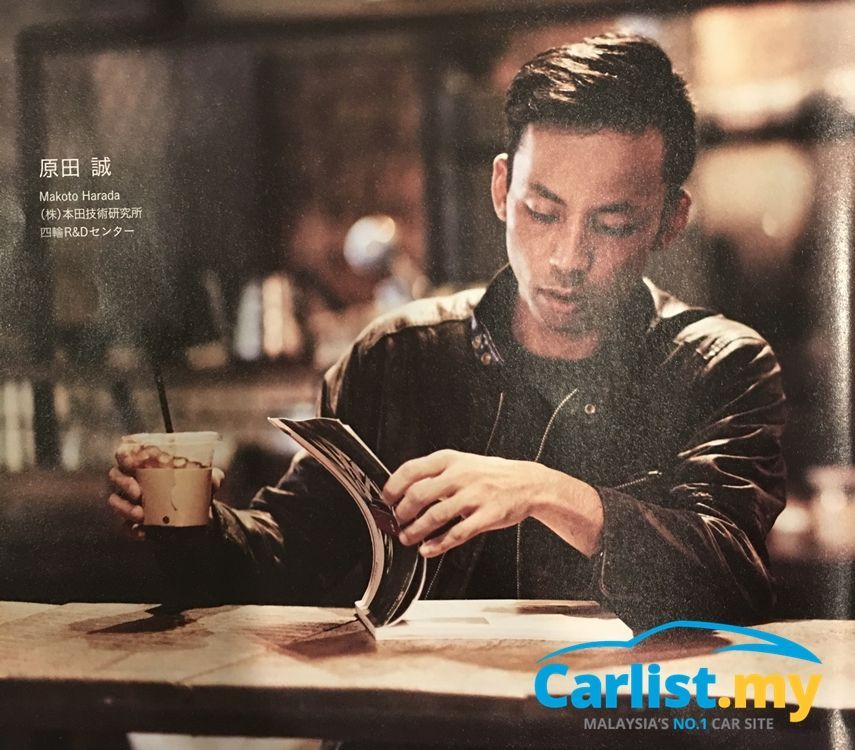 After getting his motorcycle license at 16, Harada spent most of his youth riding around the surrounding roads of Hamamatsu.
"Riding a motorcycle is just something that I do very naturally," said the boyish, lean built 34-year old Harada.
And yes, some of his motorcycles include Hondas. Of course at some point he started driving as well, but his benchmark for a fun to drive car is always one that is able to replicate the one-ness between car and driver, something that all avid motorcyclists understands when they ride.
When he is not racing motorcycles at the local track, Harada spends most of his time sketching and conceptualizing the next generation of Honda cars at Honda's R&D Centre in Wako.
Harada's was appointed to be the Project Leader for the Sports EV Concept when his proposal for a compact electric-powered sports car was selected out of numerous submissions received by Honda in an internal competition.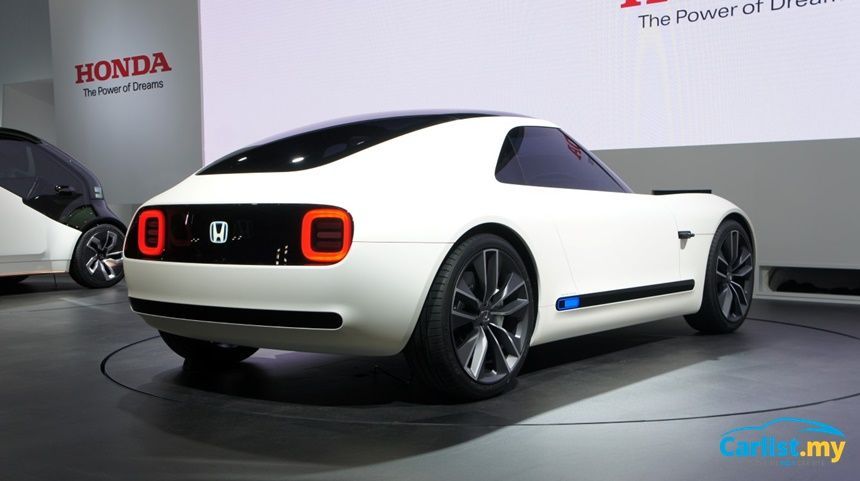 Naturally, his passion for motorcycling was a strong influence in designing the Sports EV Concept.
"I like the feeling of unity. The feeling that there is no boundary between me and the motorcycle, being one with the machine. That's why motorcycles and cars fascinate me. So in that sense, I was trying to achieve that – compact size, with a nice stance to it, flared fenders and stuffs like that to achieve that kind of visual performance. That's the message that I want to put behind this car."
When asked about his favourite car, Harada didn't have a specific model that he lusts after, but says he prefers sports cars with 'condensed proportions.
"Doesn't have to be big or small, but condensed, with good drivability," he said.
In his seven-year career with Honda, Harada was worked on several design concepts but the Sports EV Concept is his first publically displayed work.
When asked about production plans and drivetrain layout for the Sports EV Concept, Harada did not confirm if it's planned as a front- or rear-wheel drive vehicle, but confirmed that the car is based on the Urban EV Concept, itself an electric-powered hatchback with an unknown drivetrain layout.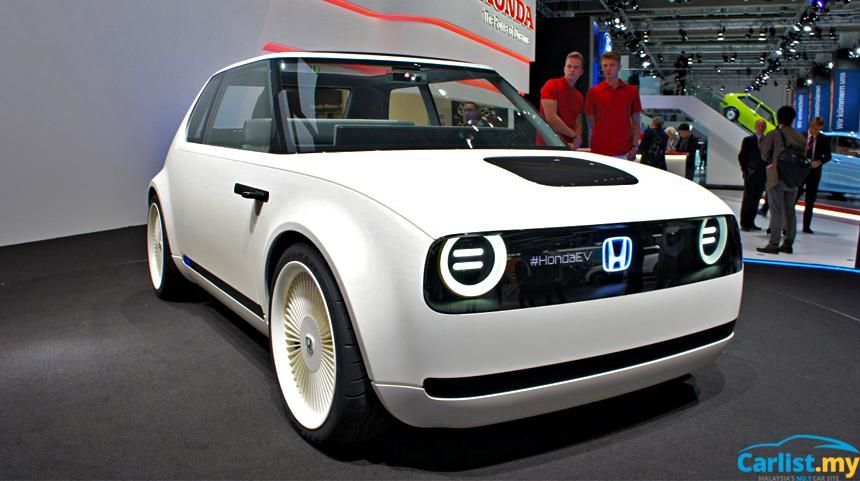 The Urban EV Concept has already been confirmed for production in 2019 for European markets, and 2020 for Japan.
Honda remains tight lipped about the Sports EV Concept's prospects as a production vehicle, but at a separate press event at the company's headquarters in Aoyama, Tokyo, Honda's President and CEO Takahiro Hachigo told the assembled Malaysian press that the challenge is not building a sports car, but finding enough buyers to support the project.
"As a former engineer in research and development, I personally know that that there are quite a few sports cars lovers at our R&D department. So, in terms of manpower, we are capable of going ahead with development immediately, but though it's possible for us to devote effort into sports cars, the big question is, will they sell?" he said.
In other words, the ball is in the court of you enthusiasts. Hachigo said, "I personally love sports cars, so I hope we can develop sports cars in different ways, somehow."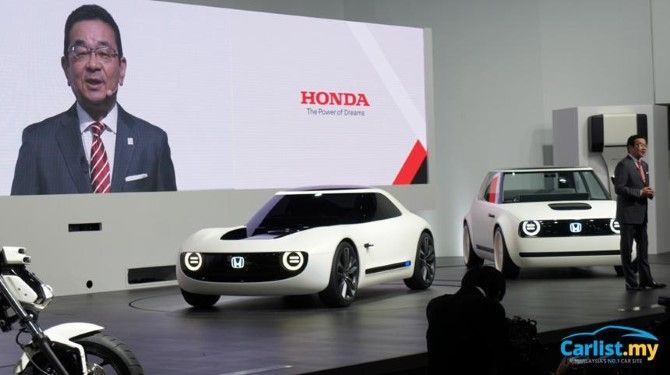 The market for affordable sports car is very small. These days, the sports car market is heavily concentrated only in the upper-end spectrum of the market. The Ferraris, Porsches, McLarens, Bugattis.
Affordable sports like the Toyota 86 and Mazda MX-5 are developed purely out of charity, because the leaders behind those companies believe in keeping the joy of driving alive, but it is unclear how long can they continue their charity work.
Toyota hardly makes any money on the 86 and the model's future is in question. Mazda sells just slightly over 30,000 units of MX-5 globally each year. To give you some perspective, Perodua sells more than twice as many Myvis annually in a small market like Malaysia alone. How Mazda managed to make any money out of the MX-5 is a mystery to every accountant.
Enthusiasts want simple, affordable sports cars but when someone makes actually makes such a car, not enough of them buy it.
Most prefer a cheaper, used '80s or '90s era performance car instead, or would simply buy a higher performance variant of a standard hatchback or sedan, rather than a proper two-seater sports car.
Also, because of increased cost pressure, emissions and safety regulations, no car company can build the sports cars the same way as they used to in the '80s and '90s anymore.
Most enthusiasts now settle for performance versions of standard cars – the BMW M, Mercedes-AMG, and Audi RS models - but because most of them (apart from Audi R8 and Mercedes-AMG GT) are regular cars with bigger engines and race-tuned chassis rather than proper sports cars. Thus there will still be an inevitable compromise when it comes to delivering pure, unadulterated sports car driving experience.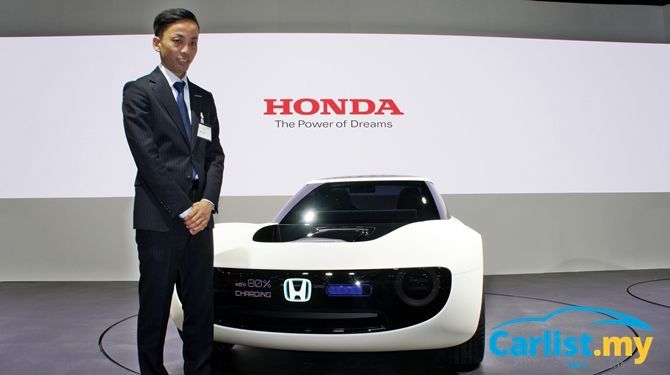 The era of the Honda S2000 might have been long past and gone, but we are pinning our hopes that maybe, just maybe, that enough people will understand that spending money on an affordable sports car that you can keep for the rest of your life is a much better way to spend money than flying off every year to faraway locations so you can return home to your normal, boring routine and look at the selfies that you took.
Maybe then Honda will put the Sports EV Concept into production, and Harada will have the green light from his bosses to design an even better, cleaner sports car.
---
---
---
Comments