This Is The Proton Pickup Truck Concept At Alami Proton Carnival 2015
Auto News We reported yesterday that Proton has created a pickup truck concept that will be shown to the public during the Alami Proton Carnival 2015 at the Centre of Excellence Complex in Shah Alam, and here it is.
(Read about our first impressions of the Proton pickup truck concept here)
With the embargo finally lifted off of the photos taken while we were at Proton's Research and Development centre yesterday, where the new 2016 Proton Perdana was also seen, we can now show you just what the pickup truck concept looks like.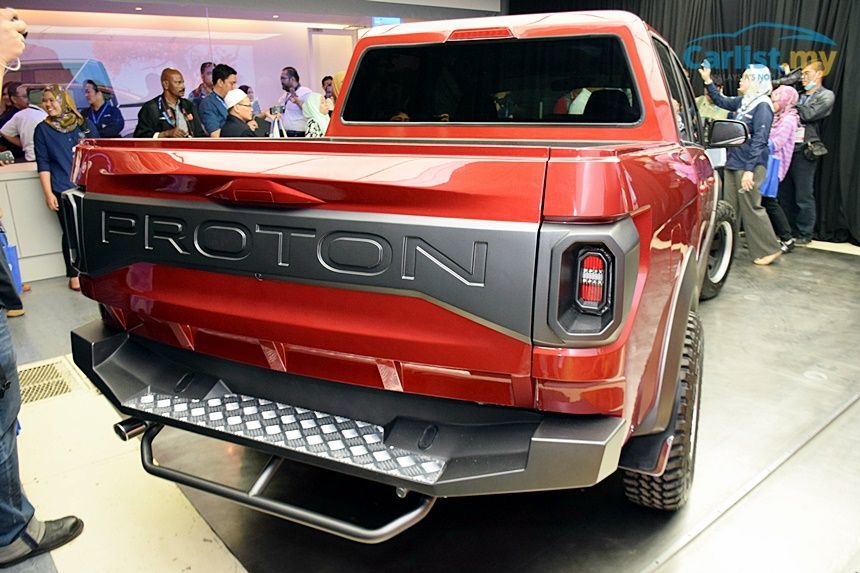 Unnamed for now, this concept shows us a menacing looking pickup with not-so-subtle design cues. You can spot hints of the Proton Exora for the centre passenger cell, Ford F-150 Raptor at the front and rear, and the SsangYong Actyon Sports for the flatbed in its design. However, you'd be surprised to know that the Proton Exora's platform also serves as the concept's underpinnings as well, unlike the traditional ladder frame setup found in other pickup trucks.
Proton has yet to confirm if the pickup truck concept will continue on to being a production model for now. For now, do scroll through our gallery for a closer look at the concept and let us know what you think.
---
---
---
---
Comments