Three killed as car crashed into parked crane in KL
Auto News Three killed in road accident as their car hit a parked crane around Bukit Sputeh.
---
We've said this before, and we'll say it again, Klang Valley roads is just one big accident waiting to happen, and the latest to be victims of hazardous Klang Valley roads are three unfortunate occupants of a car, who were killed when their vehicle rammed into a crane.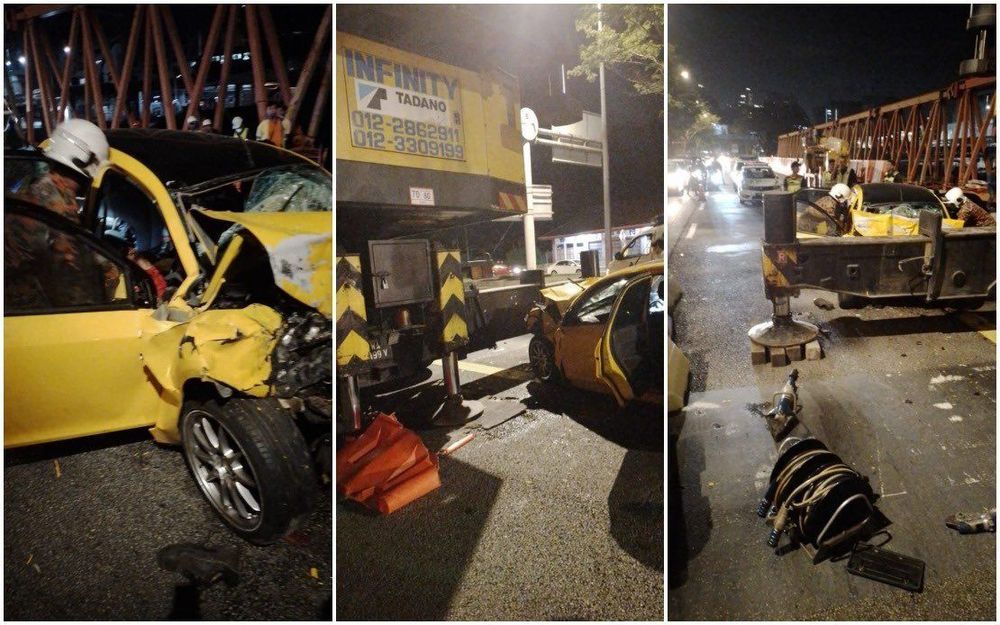 Picture credit: The Star
According to The Star's report, three people were killed after a car rammed into a crane placed near a school on Jalan Syed Putra, Bukit Seputeh.
Operations Commander Senior Fire Officer K. Segar said 10 firefighters from the Hang Tuah fire and rescue station rushed to the scene after receiving a distress call at 3.46am on the 19th of March.
"Upon arrival, the firemen learned that a car had crashed into the rear of a crane that was parked on the road shoulder.
"The driver of the vehicle was pinned in his seat and had to be extricated. Two safety workers who were on duty to guard the crane also died of serious injuries," he said.
The Operations Commander continued by stating that the identities of the three victims had yet to be ascertained but they were confirmed dead at the scene by medical personnel.
Please be vigilante when you're driving around the Klang Valley, as there are various construction works underway and you never know what might have been left there without considering the safety of road users.
---
---
---
---
Comments