Tokyo 2017: Toyota Century – Hybrid Power For Japan's Ultimate Status Symbol
Auto News Toyota has unveiled the third-generation model of its classic Century flagship at the ongoing Tokyo International Motor Show. An iconic sight on Japan roads, the Century is a stately ultra-luxurious limousine highly regarded in Japanese society as being an equivalent of a Rolls-Royce in stature.
The original Century debuted in 1967 and remained on sale for three decades. The second-generation model introduced in 1997 had the distinction of being Toyota's only model powered by a V12 engine – something not available even in any Lexus model.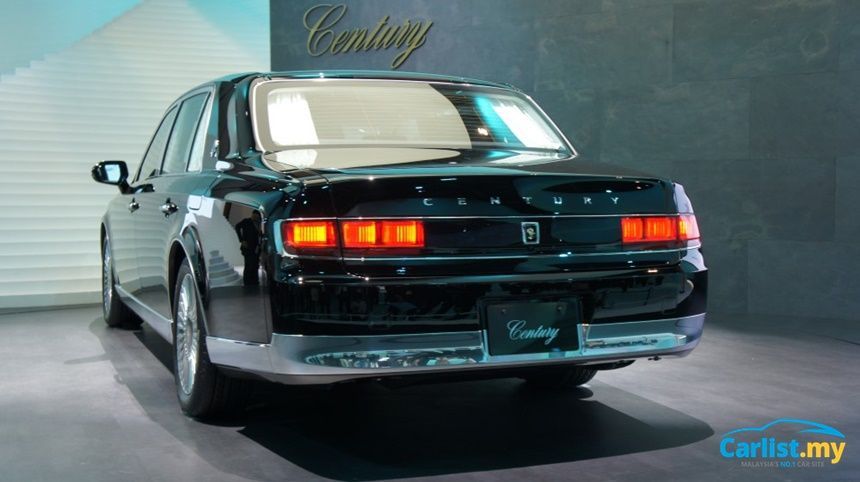 Moving things along, the all-new Century cuts its cylinder count to just eight, taking over the 2UR-FSE 5.0-litre V8 hybrid power plant from the outgoing Lexus LS 600h including its nickel metal hydride batteries.
Whilst not the latest tech in powertrain development, the 2UR V8 engine does incorporate Toyota's advanced D-4S dual fuel system that incorporates both direct and port fuel injection. Toyota has not revealed official performance numbers of the Century, though the same engine in the Lexus LS was quoted at 389 hp and 520 Nm. Interestingly enough, the next-generation Lexus LS 500h hybrid variant is powered by a more compact 3.5-litre V6 aided by two electric motors.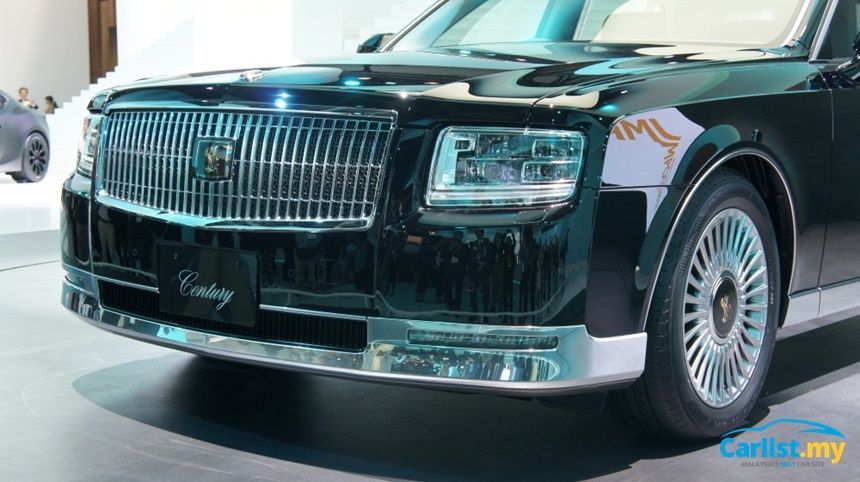 In appearance, the all-new Century sticks closely to the established styling template laid on since the 1967 original, albeit lined with modern day touches. In the simple squared fascia are advanced three-projector headlamps with adaptive LED high beams. The wide tail lamps are also given a three-dimensional treatment.
Overall proportions of the car give added emphasis to the rear section of the cabin by straightening the C-pillar, thus putting added visual focus to the part of the cabin typically occupied by its owner.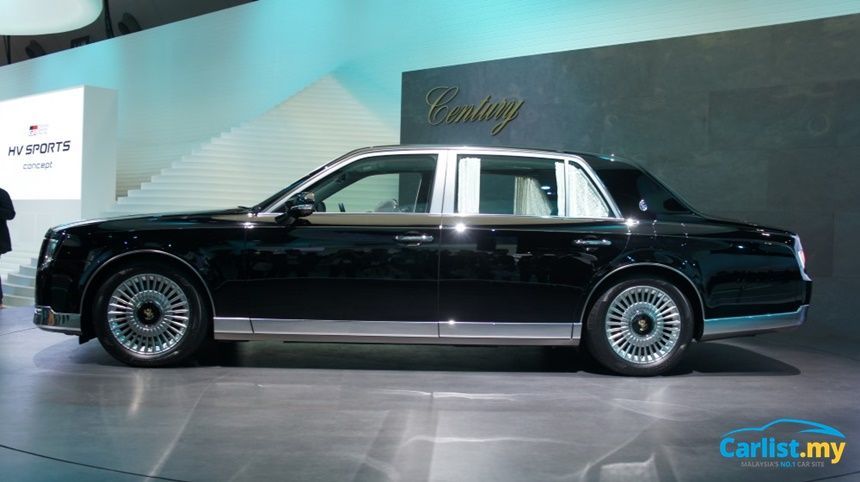 Inside, the Century seats four occupants in spacious serene comfort, the interior bisected by a large centre tunnel housing arm rests and storage compartments. The overall ambiance is one of understated luxury rather than expressive sophistication.
Standard seat upholstery is fabric with 100% wool that is said to be extremely flexible and soft. Soft-textured leather is available as an option. Interior amenities include adjustable leg-rest, adjustable rear seats with massage function, writing table, rear-seat entertainment, and a 20-speaker premium audio system.
---
---
---
Comments