Tokyo 2017: Toyota Crown Concept – Nurburgring Honed, Connected Driving
Auto News The ongoing 2017 Tokyo Motorshow showcases the Crown Concept vehicle, the latest chapter of Toyota's enduring full-sized sedan, which has survived some fourteen generations since its birth in 1955.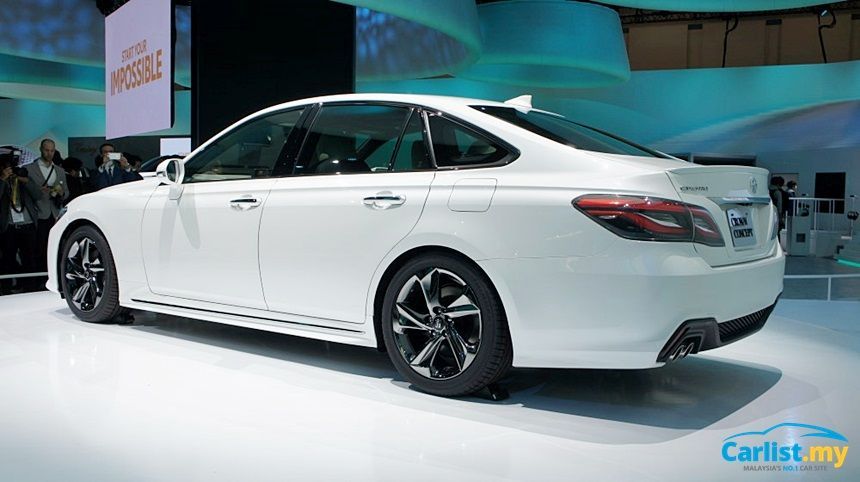 The concept, provides clear-as-day design details on the upcoming 15th generation model, due in Q3 of 2018. The development focus of the concept is in pursuit of driving performance and latest in connected technology.
The Crown concept has been redesigned from scratch to be based on Toyota's New Global Architecture (TNGA) platform. Toyota has developed both FWD and RWD versions of the TNGA platform, with the Crown likely to be underpinned by the latter.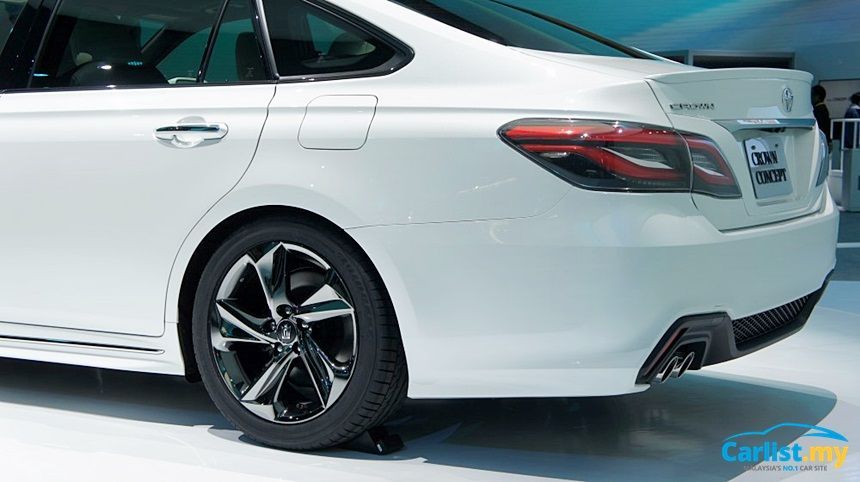 The Crown concept measures in at 4,910 mm in length, 1,800 mm in width and 1,455 mm in height, which is 25 mm longer, just as wide, and 40mm lower than the 14th generation model. The wheelbase of the concept is also longer from 14th gen's 2,860 mm to 2,920 mm.
Not much else has been confirmed regarding the drivetrain of the concept vehicle. The current-generation car is offered with 2.5-litre and 3.5-litre naturally aspirated V6s, a 2.5-litre hybrid inline-four and 2.0-litre turbocharged four-cylinder which also powers the Lexus NX and IS models. There are two transmission options, a six-speed and eight-speed automatic.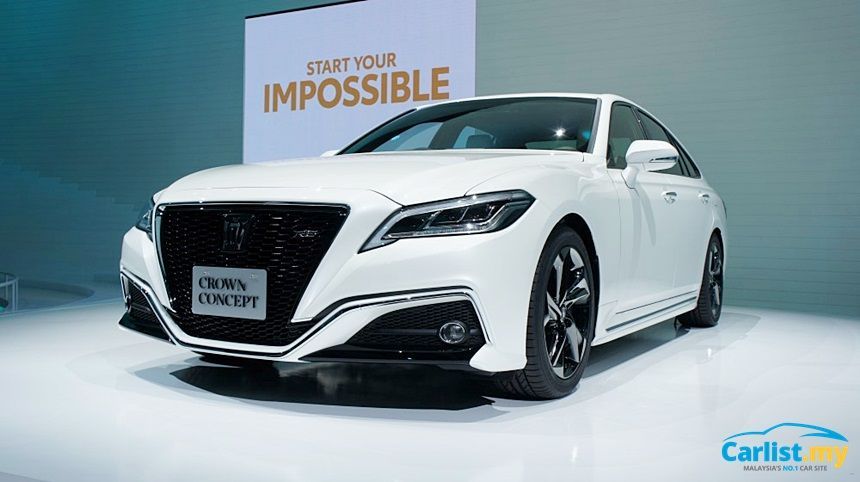 You may not believe it, but Toyota has put the upcoming Crown through its paces at the Nürburgring circuit in Germany, with the main emphasis on improving handling responsiveness, driving stability and better terrain response whether on smooth or rough surfaces.
Like the concept, the next generation Crown will feature Toyota's Data Communication Modules (DCM) which acquires important driving information, which Toyota can then use to better serve its customers.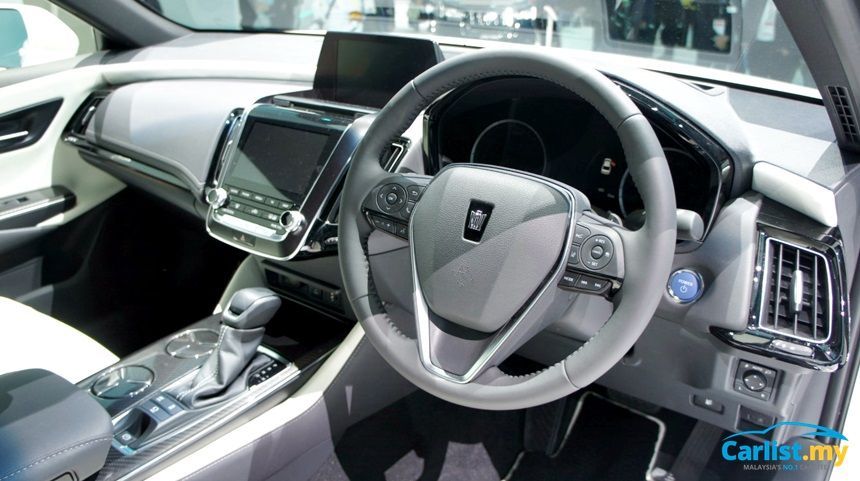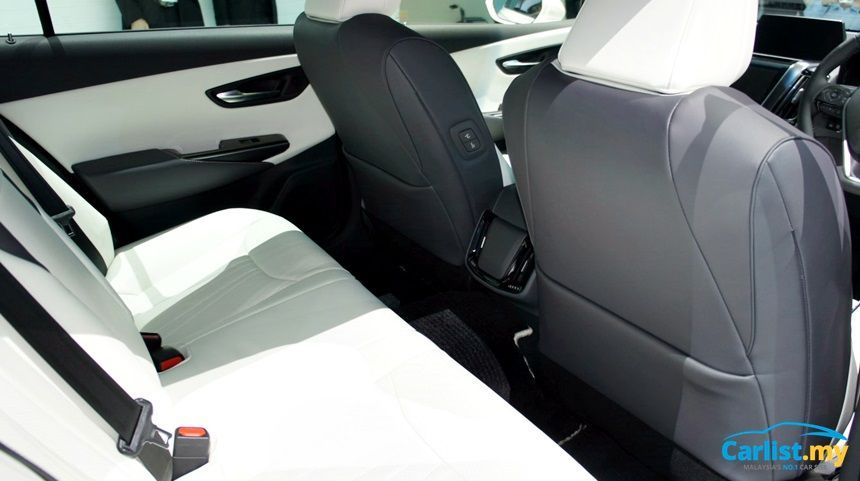 Toyota's advanced safety technologies will not only include automatic braking, but also the 'ITS Connect', a connected technology service that shares information on things like traffic signals and also communicates with other vehicles.
By utilizing the mobility service platform, Toyota aims to reduce traffic jams in cities through the utilization of data on traffic congestion. Additionally, Toyota also hopes to use the system to diagnose vehicles remotely using vehicle data collected from DCMs to predict potential vehicle issues and if further maintenance is needed.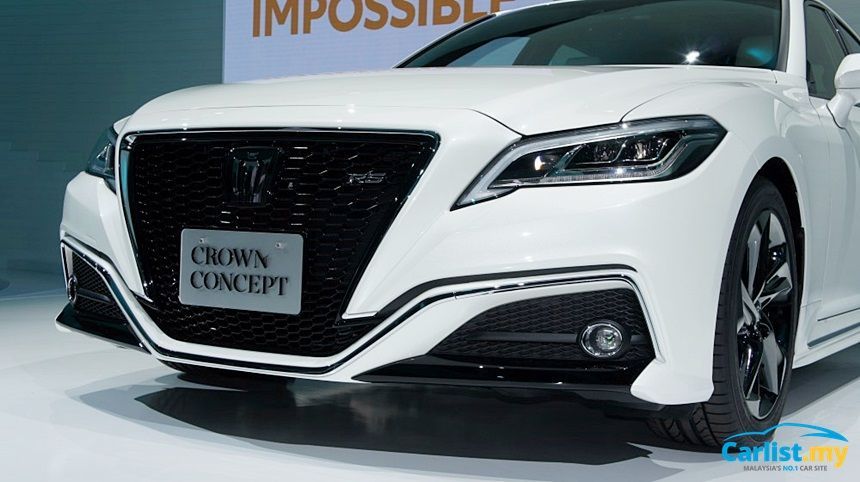 Toyota aims to offer a car that can continue to excite drivers, well into ownership, and believes that the remote technology featured in the concept, as well as the utilization of a new mobility service, can add value to the driving lifestyles of its customers.
---
---
---
Comments