Tokyo 2017: Toyota GR HV Sports Concept – RWD Hybrid; Future Of The 86?
Auto News Whilst its price was prohibitively expensive in our country, the Toyota 86 is lauded by many for offering a relatively affordable no-frills back-to-basics approach of pure motoring fun. The Mazda MX-5 is another little sports car noted for similar qualities, but the gripe among many enthusiasts is that such cars are few and far between.
The GR HV Sports concept unveiled earlier this month and making its first public appearance at the ongoing Tokyo Motor Show is perhaps Toyota's assurance to us that whilst bread-and-butter FWD family sedans are set to rule the roost, the good ol' front-engine RWD sports car is a concept that is still being worked upon.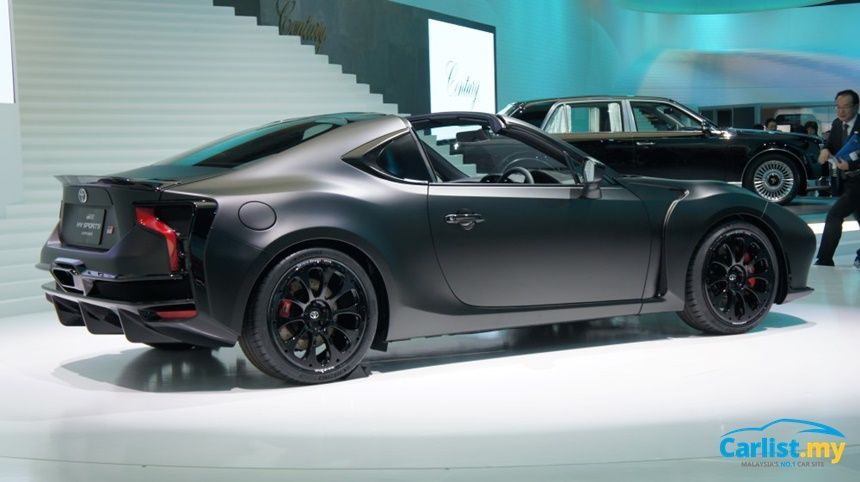 Toyota describes the concept's design as being 'reminiscent of Toyota Gazoo Racing's TS050 Hybrid racing car' from the World Endurance Championship (WEC), though we absolutely fail to see the resemblance.
Instead, what this car looks like is a heavily-restyled derivative of the existing Toyota 86. Official press materials make no mention, but the window line, overall body proportions, and dashboard structure are unmistakable. If this is not built off the platform of the 86, it certainly foreshadows a successor model.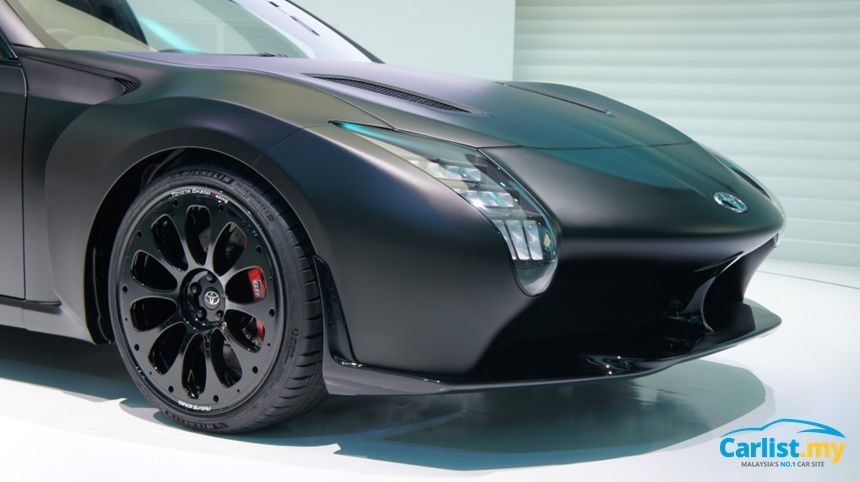 Dimensionally, the GR HV is slightly larger than the 86, measuring 4,395 mm long, 1,805 mm wide, and 1,280 mm tall. The 86's corresponding dimensions are 4,240 mm, 1,775 mm, and 1,285 mm respectively.
As an added touch of flair, the matte black-finished GR HV features a targa top, which Toyota points to the legendary Sports 800 as well as the Supra as inspiration.
Where the GR HV can claim legitimate similarities to the TS050 Hybrid is its powertrain setup, which incorporates technology refined in the course of the TS050's WEC exploits.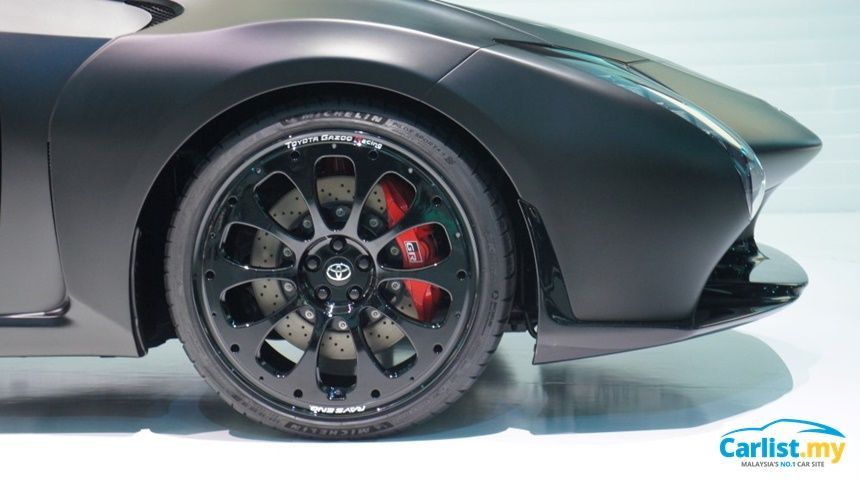 Without elaborating, Toyota also adds that the hybrid battery is mounted near the centre of the vehicle – an interesting packaging challenge, since the front-engine rear-wheel drive configuration also necessitates a propshaft running along the car's centre line.
Connecting the engine and wheels is an automatic transmission of unspecified configuration, but presumably a 6-speed torque converter unit. The transmission is push-button operated, but there's also a 6-speed H-pattern selector along the centre tunnel for manual gear selection – make what of that, you will.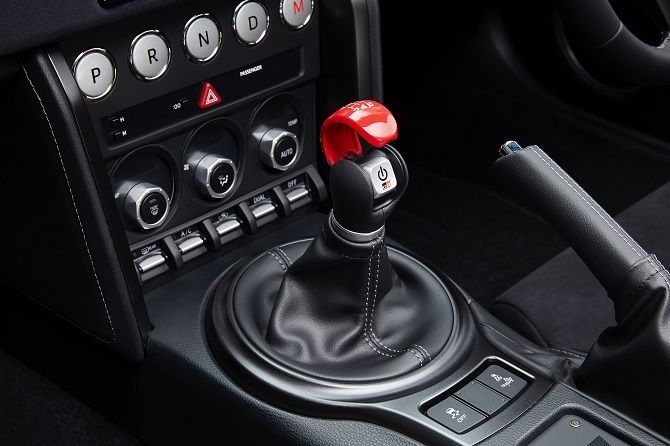 Top section of the gear selector lever pops up to reveal the engine start/stop button aircraft style.
In a future that is set to be dominated by EVs and hybrids, would the concept proposed by the GR HV be an acceptable compromise of old school driving fun with new age powertrain technology?
---
---
---
Comments