Top 5 Cars With The Best Demand And Resale Value In Malaysia
Insights Resale value is possibly the third most important aspect of buying a new car besides the original sale price and perhaps the overall maintenance costs of the vehicle.
Having a car with strong resale value and good demand on the used car market ensures that the current owner can sell his/her vehicle in a timely manner and in most cases have a substantial chunk of cash that can then go to the downpayment/deposit of their next vehicle.
Resale value is of course dependent on multiple factors, chief of which are the intrinsic value of the vehicle - such as the design, performance, safety, practicality and overall condition of the vehicle.
However, there are other "soft power" factors at play which also influence overall market demand, i.e.: overall desirability, brand presence, market conditions, and perhaps most importantly, brand perception.
It is for this reason, a Honda Accord will always command more demand and hence, a better selling price than a Peugeot 508 of the same production year - because people know the Accord, they know it's reliable, and they know it gets the job done. Notwithstanding the Peugeot 508 is also a well-engineered and designed car.
With that said, another major factor is the maintenance costs, so its no surprise that Japanese and local cars command more attention due to their lower maintenance costs and availability of replacement parts.
So we figured it'll be cool to compile the Top 5 most popular vehicle models based on data from the Carlist.my Classified's team, compiled over the last three months.
The models are ranked according to rising demand, and surveyed for their nominal price retention after a few years. All surveyed cars are 2014-2015 production year vehicles depending on the model, as listed on the Carlist.my website.
No. 5 - Toyota Camry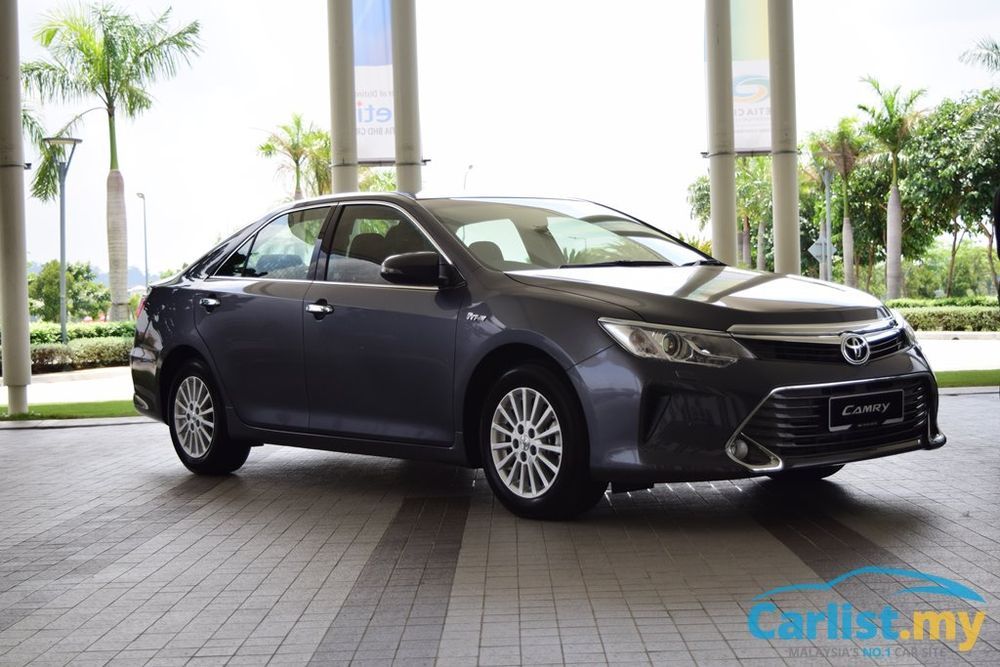 There's little that needs to be said about the Camry. It's a workhorse loved the world over for its steadfast reliability, superb build quality, comfort levels and ease of maintenance.
The XV50-generation was comprehensively refreshed in 2015 and introduced a redesigned exterior, new 2.0-litre VVT-iW engine and for the first time, a six-speed automatic.
Prices and the demand of the XV50 are also solid given the fact that the new Camry's increase in price (to over RM196k), has put it beyond the reach of quite a few buyers, so the next best thing would be a used XV50. The mid-range 2.0G holds the best resale value.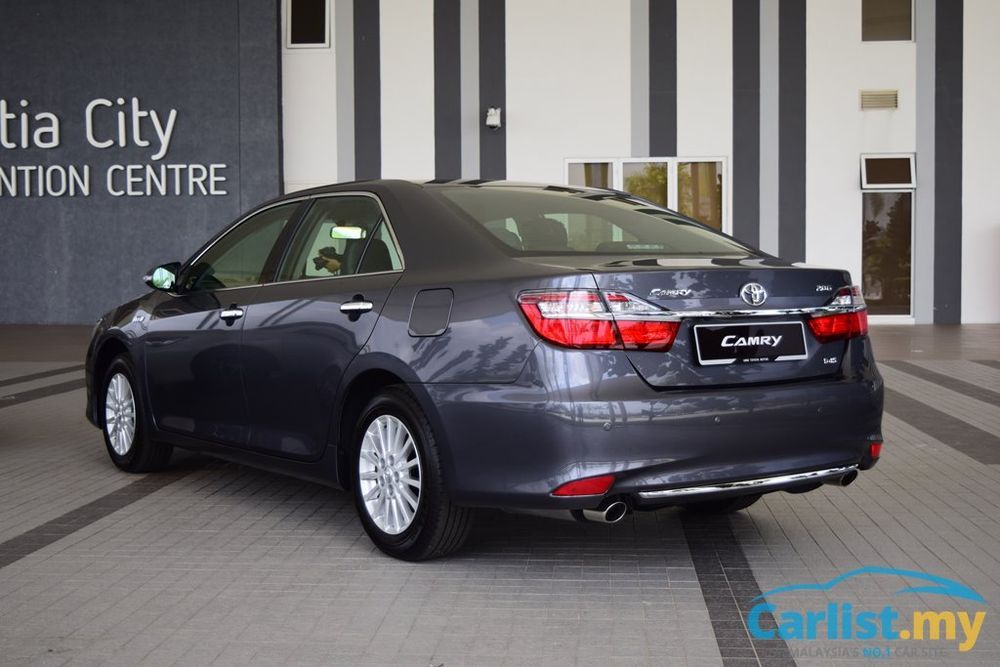 2015 Toyota Camry 2.0G
Price when new: RM159,900
Price range now: RM78,000 - RM100,000
Retained used price percentage: 48% - 62%
No. 4 - Honda City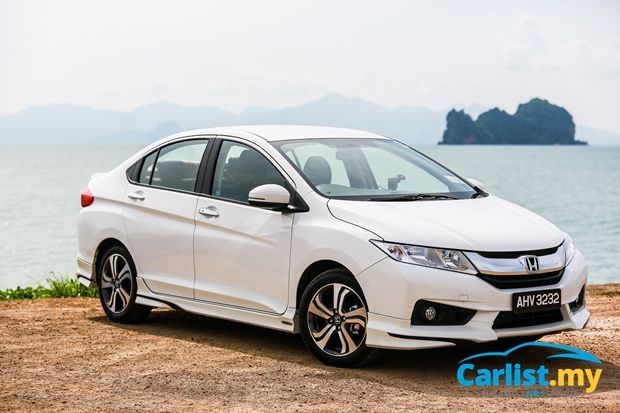 For lack of a better expression - the Honda City is one of those cars you could never go wrong with. It's known for its sublime occupant space and comfort levels, second to none in terms of practicality and bootspace, it'is easy to drive, and very reliable, hence the City appeals to everyone from young execs to growing families, even second-car buyers.
First introduced in 2014, the City is powered by a reliable 1.5-litre Earth Dreams 4-cylinder - its good for 120 PS and 145 Nm of torque; mated to a CVT-type automatic. Performance is decent and since all models were offered with ABS, EBD, Stability Control, and at least 2-airbags - it's pretty safe too.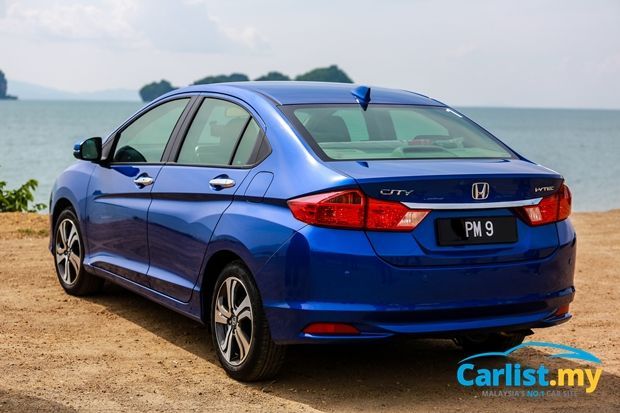 2015 Honda City 1.5L (Grade E)
Price when new: RM83,800
Price range now: RM43,000 - RM59,000
Retained used price percentage: 51% - 70%
No. 3 - Toyota Vios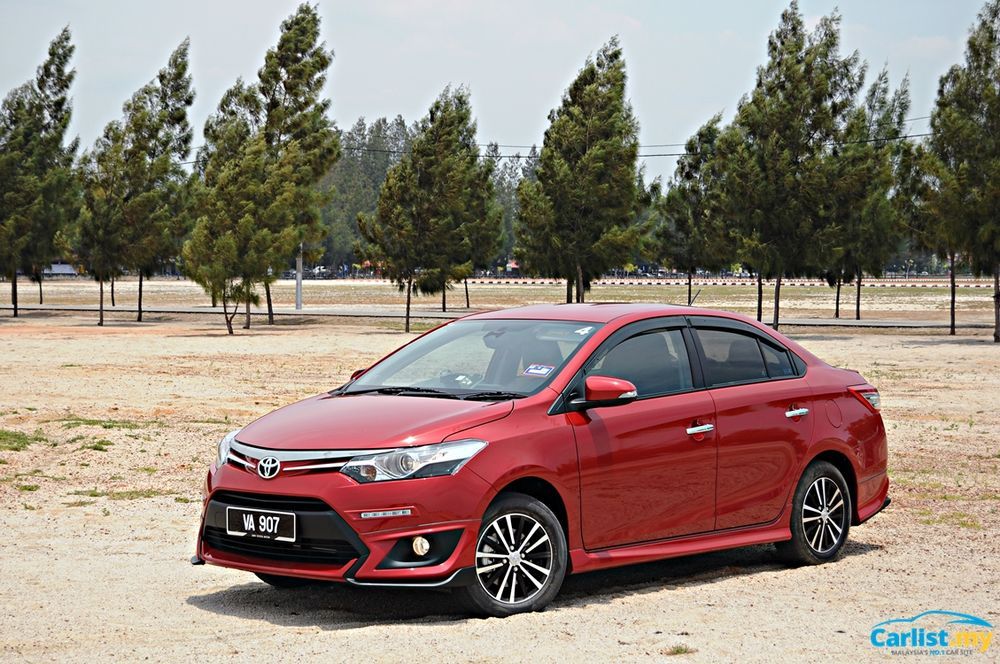 Another car that needs no introduction. Having garnered a reputation for lasting eons if maintained well; the Vios is best known for its vibrant design, spacious interior, and competent driving dynamics.
The 2015 model crucially got a number of exterior and interior updates - keyless entry as standard - and a 6.1-inch infotainment interface with Bluetooth. The (1NZ) 1.5-litre four-cylinder pumped out 109 PS and 141 Nm of torque for brisk performance. The top-spec 1.5 "G" is the most popular of the lot.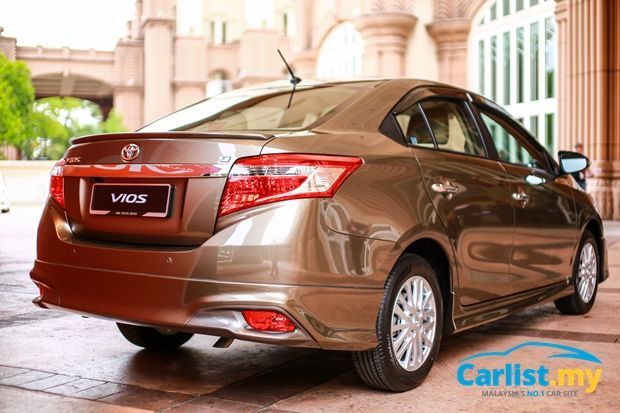 2015 Toyota Vios 1.5G
Price when new: RM94,800
Price range now: RM46,000 - RM51,000
Retained used price percentage: 48% - 53%
No. 2 - Honda Civic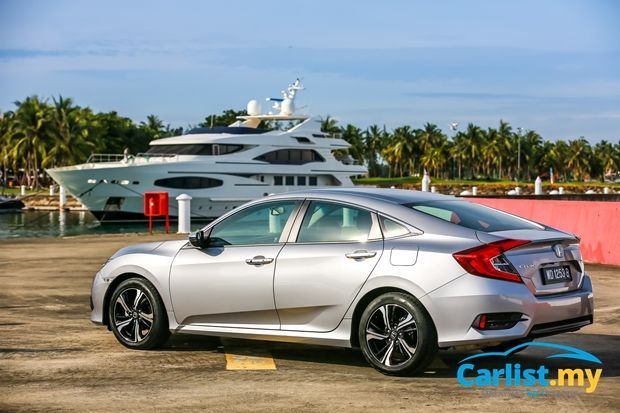 The Civic sitting so high up on our list was a bit of a surprise but there's no denying its aspirational value - again, a car that appeals to both young execs and even people with families. The 10th-generation Civic was first introduced in 2016, so used cars are still under 5-years old.
The current model introduced arguably the best design of all time, which still looks snazzy thanks to its angular details and fastback sedan proportions. The desirability factor of the current model was turned up even further with the introduction of the (FK8) Civic Type R. The most popular variant is the 1.5-litre turbocharged VTEC, which produces a substantial 173 PS and 220 Nm of torque; mated to a CVT-type automatic.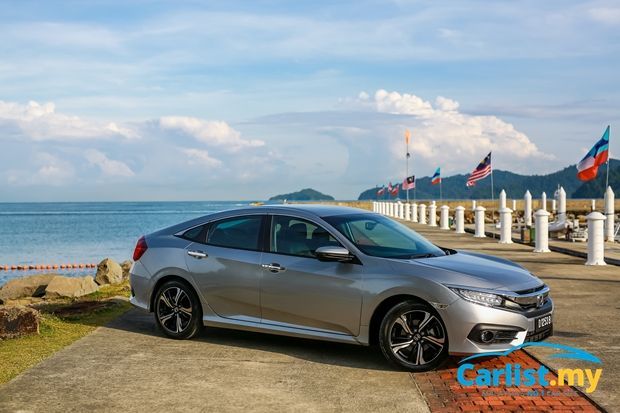 2016 Honda Civic 1.5L TC VTEC
Price when new: RM124,370
Price range now: RM84,000 - RM96,000
Retained used price percentage: 67% - 77%
No. 1 - Perodua Myvi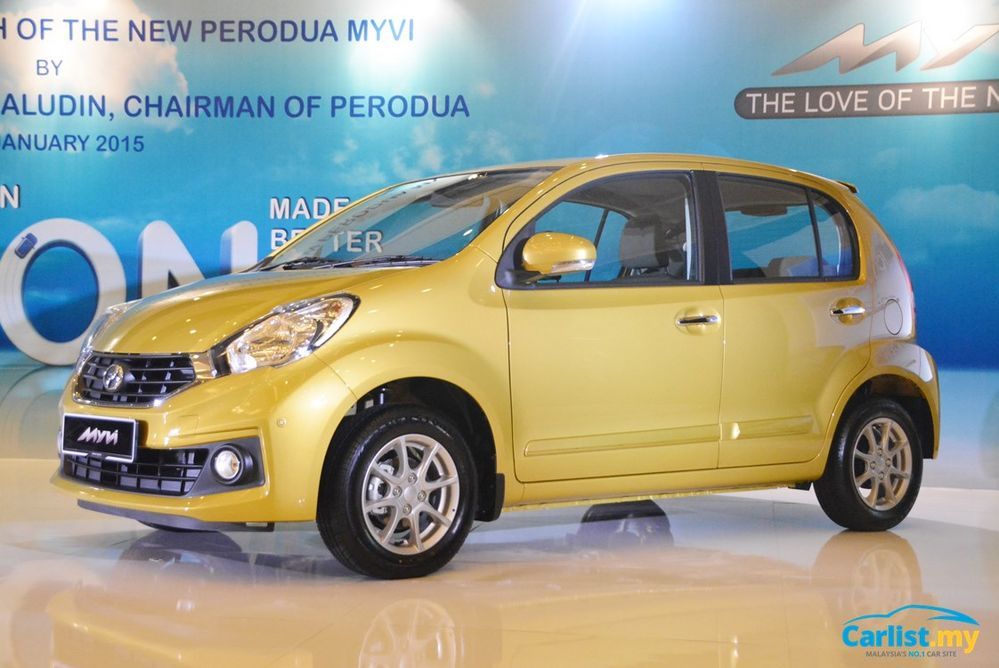 The Malaysian national icon takes the top spot of this list. There's unwavering demand for the Myvi's blend of practicality, spaciousness, and proven reliability (if cared for well).
The 2015 mid-life refresh brought about improvements to the exterior and interior design, infotainment system, and overall refinement. The "Myvi Lagi Best" as its colloquially called, was also the first generation to receive the more powerful 1.5-litre (3SZ-VE) four-cylinder which pumps out 102 PS and 136 Nm - mated to a four-speed auto - which as we all know, makes it one of the fastest cars on Malaysian roads. The mid-spec 1.5L "SE" variant holds value best.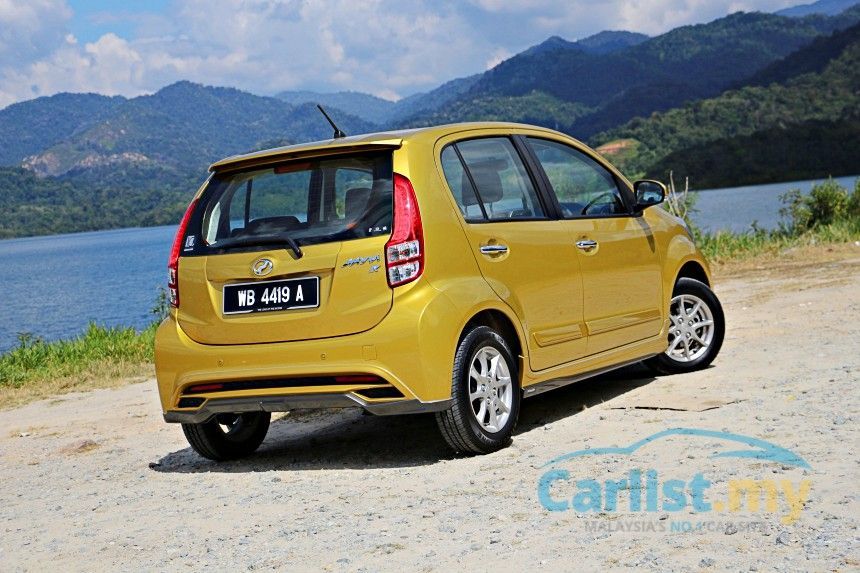 2015 Perodua Myvi 1.5L SE
Price when new: RM53,900 (Metallic)
Price range now: RM28,000 - RM40,000
Retained used price percentage: 52% - 74%
So which of these have you bought or are thinking of buying?
---
---
---
Comments