 We take a look at some of the coolest convertibles you can buy in Malaysia for under RM100k
---
There's nothing quite like driving a convertible is there? As the old adage goes – the sun in your face and the wind in your hair is bound to make any Sunday morning drive all the more enjoyable… even if it means heading down to your nearby kopitiam for a tapau.
Of course, cabriolets or convertibles are considered niche products in hot climates such as ours - where most people think it's always too hot, or rainy, or dusty to not have a roof over your head. However, if you ask any convertible owner – they'd tell you Malaysia's a beautiful place to own and drive a convertible. Besides 'dropping the top' on cool mornings, one can also do it in the evenings, after a good rain, or if you are driving to a cool place like Cameron Highlands.
So I suppose, it's a case of different strokes for different folks, but there's no denying the timeless beauty, and awesome driving experience of a convertible, especially if you have the means to own one.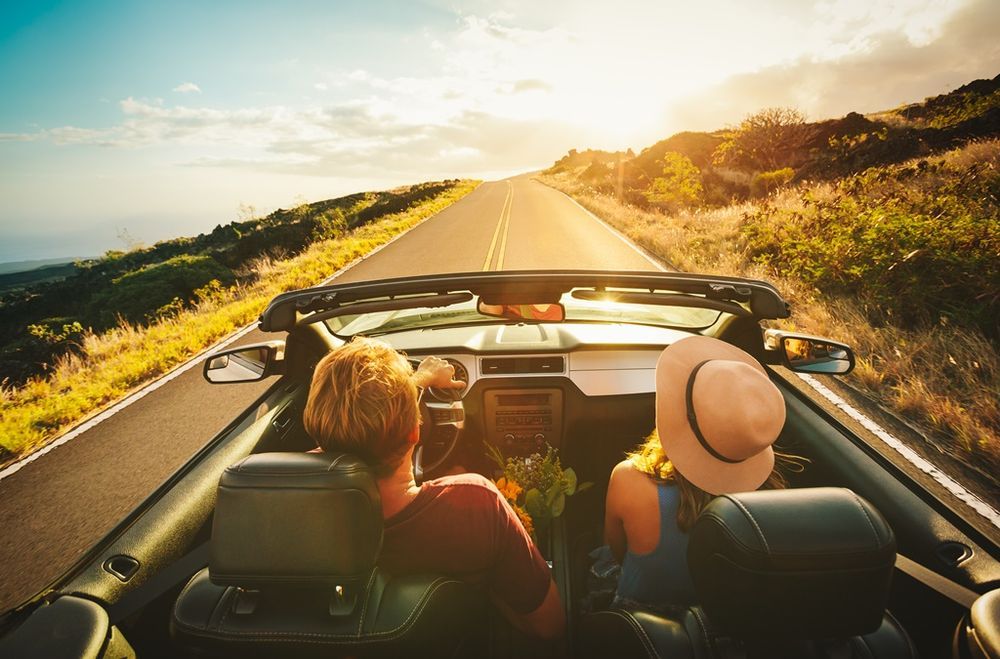 However, a quick search on Carlist.my reveals an extensive list of convertibles for just under 100k, meaning that you don't need to be a timber tycoon or a trust fund baby to start looking like a movie star on the roads. Here are five stylish convertibles for a bit more money than a new Toyota Vios.
For this list, we have omitted requirements of conventional financing in the interest of having the coolest convertibles in the relative price range, however, some models will still qualify for financing from most commercial banks. The list is sorted in descending vehicle prices.
Just one disclaimer before we get into the discussion. You will not find a Mazda MX-5 on this list, not for a lack of love for the car – but with good-condition (non-rusty) first-generation (NA) MX-5s getting rarer than hen's teeth, or otherwise being ludicrously expensive when they do come up for sale, we figured it's better to collate other convertible models that are more consistent in pricing across the board. If you're a fan of the latest (ND) MX-5 generation, here are some great examples on Carlist.my.
Let's crack on then…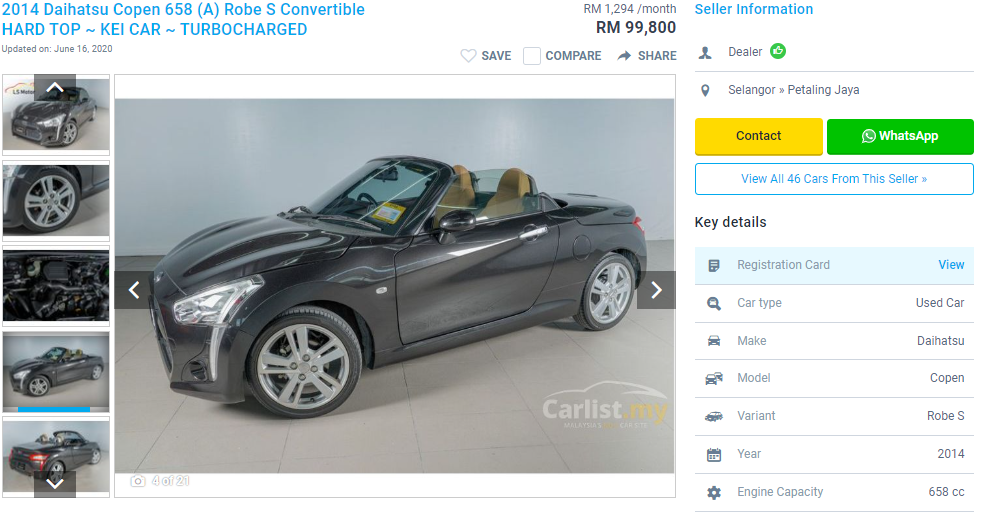 No. 5: Daihatsu Copen
The tiniest car on this list is also incidentally the most expensive. However, there's no denying the Copen has its fair share of fans, having been around since the early 2000s. If you're quite sure what the Copen is, well it's a trendy 2-seater convertible that conforms to Japanese 'Kei-car' regulations which stipulate its size (of 3.4 meters length and 1.8 meters width) and engine size (of 660cc). So, what you end up with is a trendy city car with 'roof down' motoring thrills. Also, note that it has a turbocharged three-cylinder engine mated to a CVT gearbox, and drives like a go-kart. Sometimes, less is more…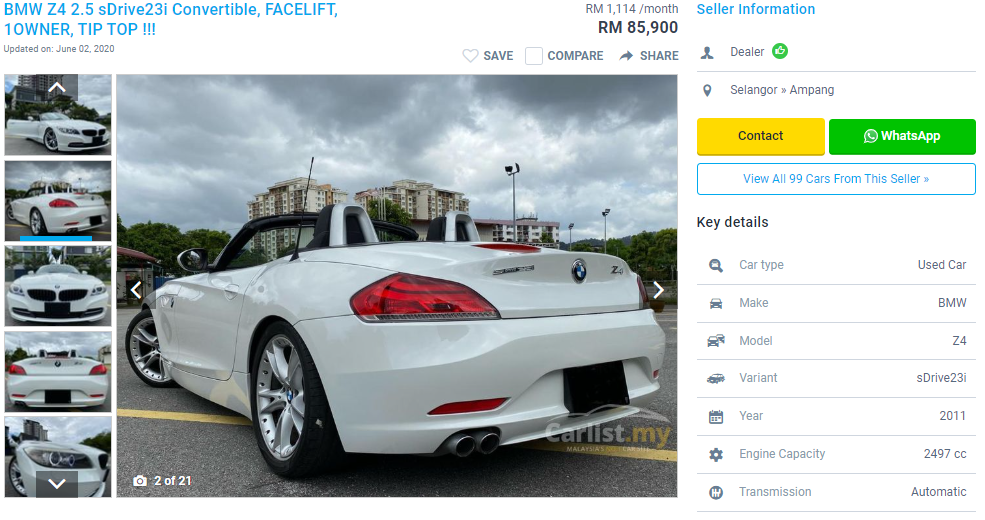 No. 4: BMW Z4
BMW's seminal convertible has built itself a reputation of being edgy yet with a unique identity within the larger BMW range. The Z4, in all generations, have offered powerful engines, sublime power and stellar driving dynamics. The (E89) Z4 is also the only generation which offered a foldable hardtop roof instead of the more traditional textile type 'soft-tops' which offered better proofing from the elements and a more rigid shell. The Z4 models available on sale range from the naturally aspirated 2.0-litre turbo '20i' to the naturally-aspirated 2.5-litre 6-cylinder mated to slick-shifting automatic gearboxes – both of which are superb powerplants known for their potent performance and decent fuel economy. This would matter very little though, once that hard-top is folded into the boot revealing its sexy roadster shape, and the exterior elements start to fill your senses. Ask for full-service receipts prior to purchase.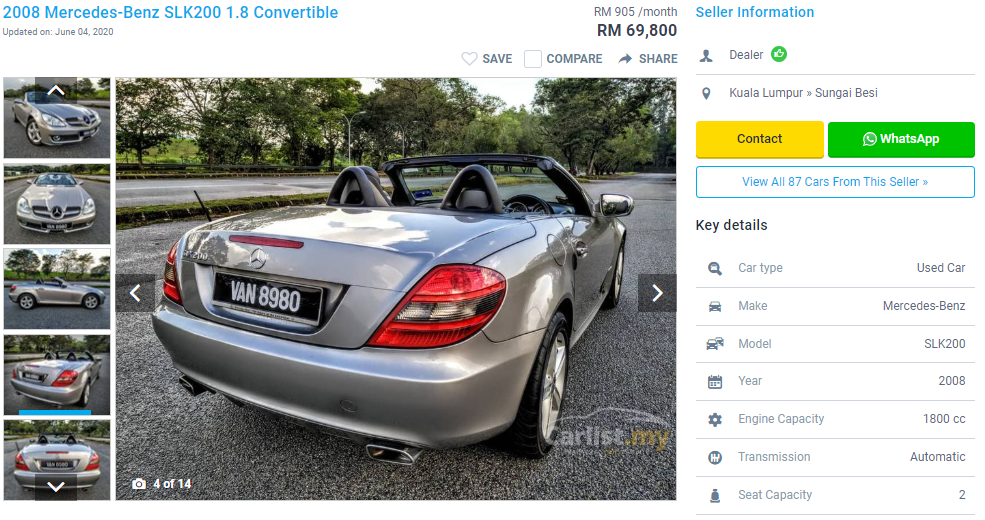 The SLK needs no introduction, having been around for over 25 years. Snazzy styling, great engines, and its unique hardtop folding roof, carved itself a niche amongst Mercedes-Benz fans across the world. There is an assortment of second-generation (R171) SLKs available for sale on the Carlist.my website; prices range between the mid-RM50k to high RM70k regions making this once expensive sportster relatively attainable. The majority of units available here are powered by a torquey 1.8-litre supercharged four-cylinder which outputs around 163hp and 240Nm for effortless cruising. In addition, with the future of the SLK uncertain at this time, it definitely has the makings of a modern classic in the years to come. Be sure to get your prospective SLK checked by a competent specialist prior to purchase.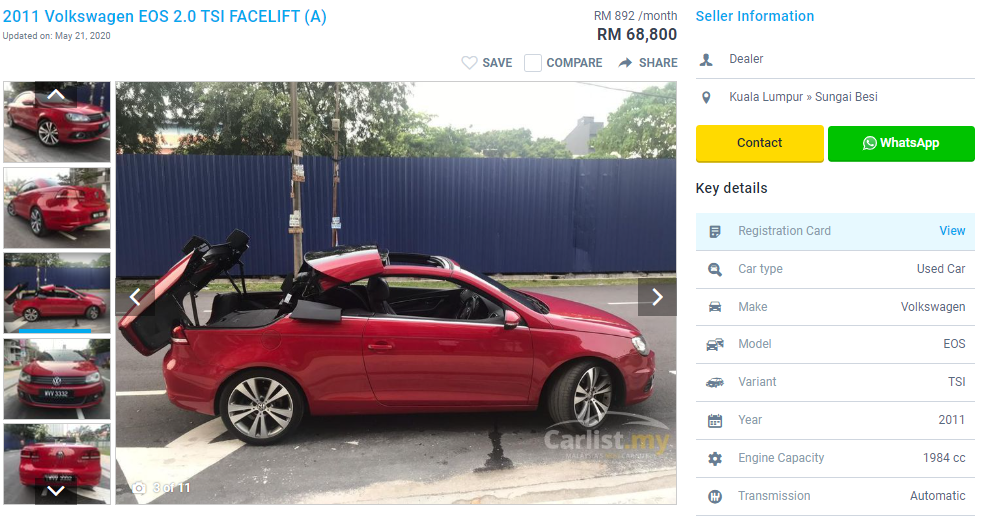 No. 2: Volkswagen EOS 2.0L TSI
The Volkswagen EOS is commonly overlooked but is a very capable convertible. A shame really as underneath its sleek exterior are the working mechanicals of a Volkswagen Golf GTI – which needs no introduction. Offering in excess of 200 hp from its 2.0-litre turbo engine should make cruising the highstreets and twisty backroads just as fun. Another feature which the EOS does better than most other convertibles is to carry four adults in relative comfort given its larger size and brilliant packaging, so one need not have to compromise on people carrying capacity when looking for top-down thrills. Prices range in the mid-to-low RM60k region. Get a thorough diagnostics done before pulling the trigger.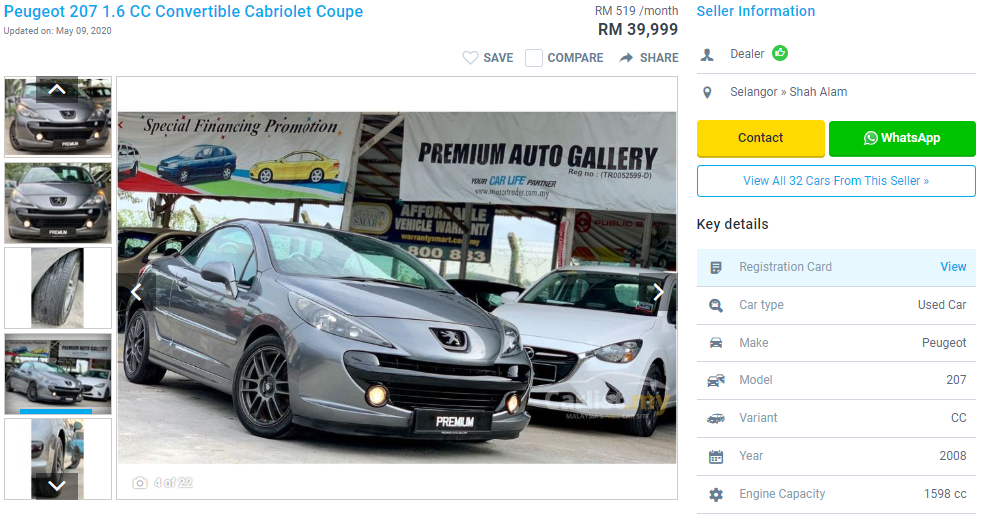 No. 1: Peugeot 207 CC 1.6L
Let's face it, you didn't think a Peugeot would top this list right? However, in keeping with our theme of cheap and cheerful top-down thrills – the 207 CC offers European flair for the same price as a used Perodua Myvi. Cutesy looks, nippy handling, and a great interior make for a rather enjoyable entry point into the roofless league. Not to mention, a simple 1.6-litre engine that is both frugal and reliable if cared for well. Prices range from low- to mid-RM30k; get it checked by a competent mechanic and conduct a thorough test drive before agreeing on a selling price.
Did we miss out on your favourite convertible? Where would you drive to in a convertible, let us know in the comments?
---
---
---
Comments