Top 5 Mercedes-Benz's That Make You Look Baller
Insights Baller and Mercedes-Benz are synonymous, but there are some of their cars that are a bit more baller than others.
---
A Baller car is usually a car that portrays a successful person who lives a lavish lifestyle similar to a professional sportsperson.
Why a sportsperson? Because they usually have tons of cash and usually splurge on the most expensive, luxurious, and fanciest cars on offer.
This is where the slang 'baller car' originates from because if someone says that your vehicle is baller, what they usually mean is that your car is 'lit'!
One car manufacturer that usually gets associated with baller cars are Mercedes-Benz and the simple reason for that is because they have been supplying cars to the rich and famous since the 1920s.
Dictators love them, basketball players love them, even presidents and prime ministers roll in them - so it's no surprise that Mercedes Benz is associated with successful people, no matter how bigoted they are.
So we took this opportunity to list just five cars because this piece would probably be five pages long if we didn't limit it.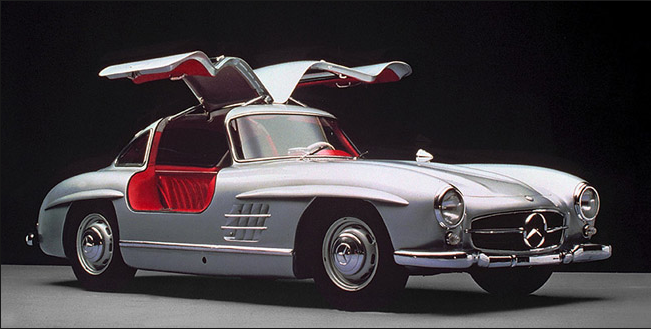 1957 Mercedes-Benz 300 SL Gullwing Coupe
The 300SL is one of the most iconic cars out there. Not only was it one of the fastest production cars of its time, but it was also the first production fuel-injected car in the world.
215 hp and a top speed of 260 km/h from a 3.0L overhead cam straight-6 doesn't seem as impressive in the modern day we live in, but thankfully the car has that distinctive gull-wing doors and beautiful body silhouette which makes it timeless. You'd definitely want to drive slow in this car - so that everyone can admire its beauty and call you a baller.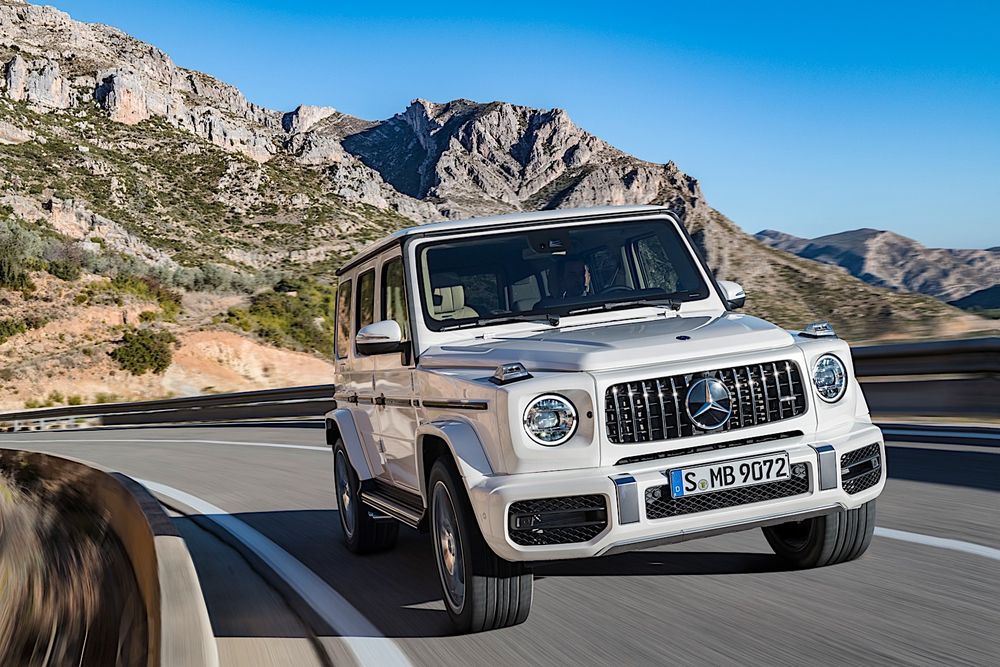 Any Year Mercedes-Benz G-Class
Every baller has a G-Class in their driveway (short for Geländewagen terrain vehicle). It's one of those cars that have turned from a useful utilitarian vehicle into a baller's 'kereta pasar'. The unchanged boxy design throughout the years is timeless and just exudes luxury mixed with importance.
In its highest form, the G 63, the SUV can achieve phenomenal speeds for a barge, thanks to an AMG built 4.0-liter V8 bi-turbo, which produces 585 hp and 850 Nm of torque, which helps move the 2.5 ton of metal from zero to sixty-two in 4.5 seconds.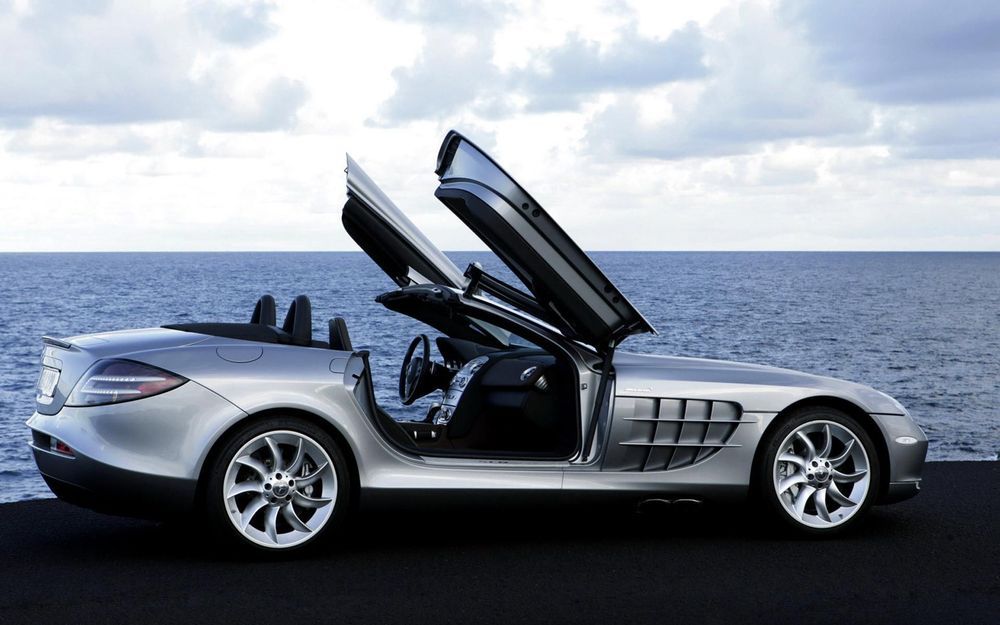 2010 SLR McLaren
When Mercedes collaborates with somebody, they usually collab with the best. Between 2003 and 2010, Mercedes-Benz and British motor racing team, McLaren created the SLR McLaren, an exotic sports car that lived by the ethos of Sport Light Racing. Developed by McLaren and Mercedes and built in England, the SLR is a car that paid homage to the 1955 300 SLR, a 2-seat sports racer that dominated in the World Sportscar Championship.
The 5.4L supercharged V8 power plant generates 650 hp which allowed the silver bullet to go from 0-60 in a speedy 3.3 seconds. There were several limited-edition variants including a roadster which of course had the butterfly wing doors which instantly turned it into a baller car.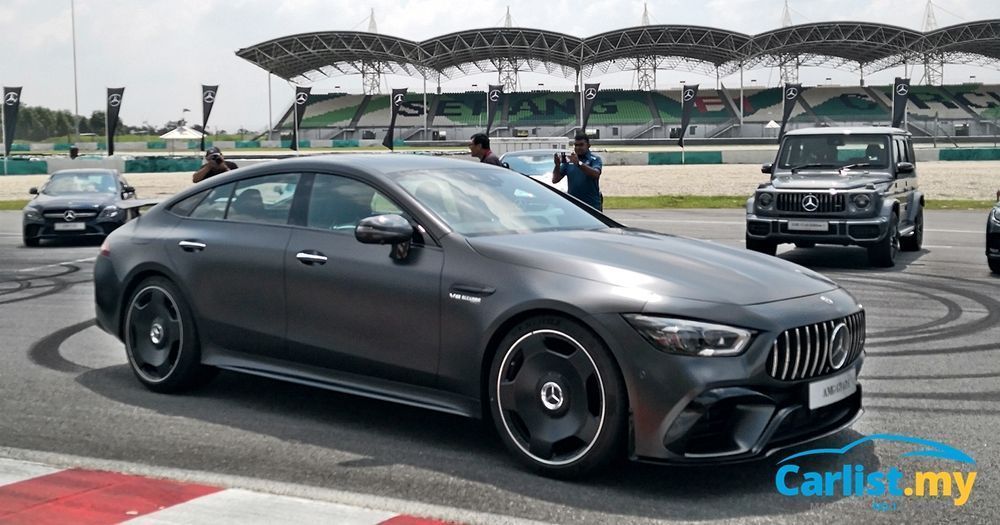 Mercedes Benz AMG GT 4 Door
If Darth Vader ever drove a car, the Mercedes Benz AMG GT 4 Door would be his choice of wheels. Of course, Vader would love to drive around in an AMG GT coupe but he'll need a bit more space for the Storm Troopers. In its matt black body and wheel colour, the four-door Mercedes tourer is fit for any evil lord which instantly makes it into a baller car.
The most powerful 63S variant is powered by the same 4.0-litre bi-turbo V8 as the AMG GT, paired to a 9-speed multi-clutch AMG Speedshift transmission driving all four wheels.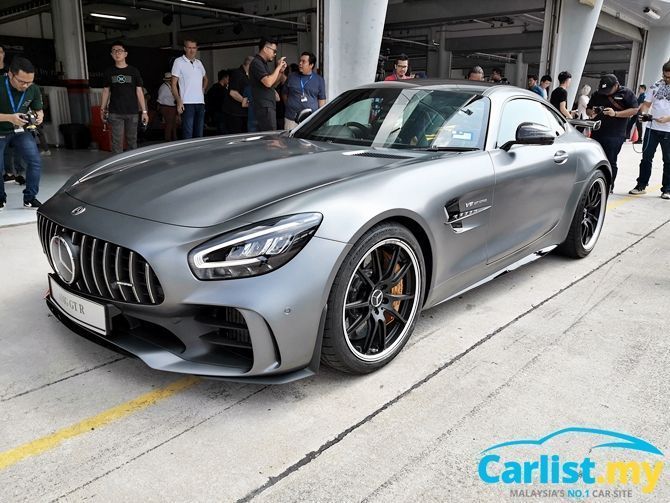 2020 Mercedes-AMG GT R
Apart from all things shiny and luxurious, ballers tend to love speed which is why the 2020 Mercedes-AMG GT R makes this list. As to date, this is the fastest production Mercedes ever built. The 4.0-liter used across the GT range has been dialed up in the GT R models to produce 577 horsepower at 6250 rpm - 108 more horses than the standard GT.
Its main party piece is in the form of a 9-stage motorsport-grade traction control system supported by more downforce, better aerodynamics, more air vents, and lower weight are all tenets of a track-focused car. There's even an active air dam that reduces front-end lift at higher speeds to keep the car glued to the road.
We're pretty sure everyone has got a different selection of baller cars, so let's hear yours.
---
---
---
---
Comments