Toyota Mirai Drives 1,360km On Single Tank Of Hydrogen, A New World Record
Auto News Toyota has announced that the 2nd-generation Mirai has just set the new Guinness World Record for the longest distance driven on a hydrogen fuel cell vehicle without refuelling the car covering 1360km.
---
That's a very impressive feat by anyone's measure, but we all could have already guessed that the Mirai has efficiency in spades. Say what you want about hydrogen fuel cell vehicles (FCEVs), but you can't deny they're good at what they do.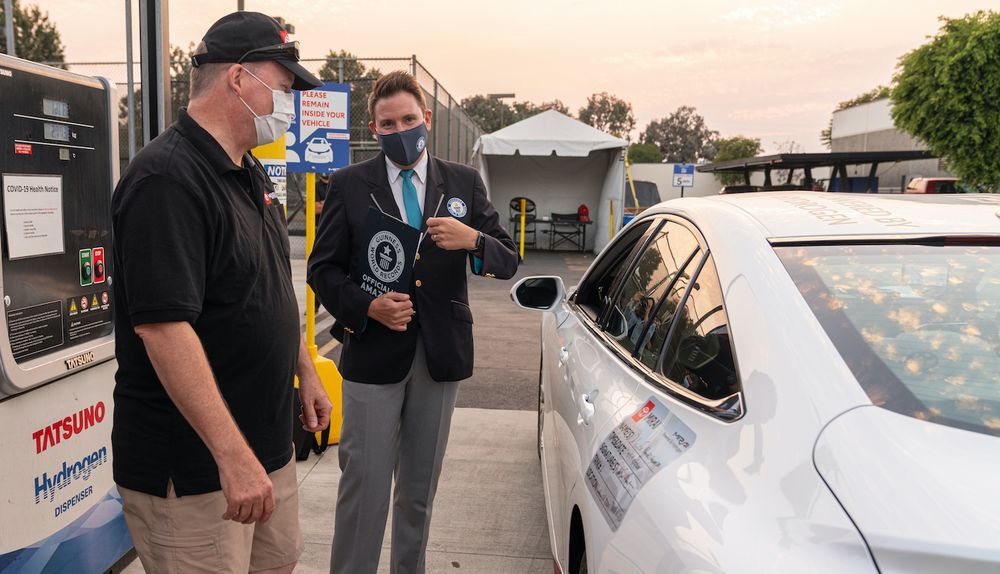 The white Mirai did a round trip tour of Southern California over the course of August 23rd and August 24th, covering that enormous distance after brimming its tank, which took all of 5 minutes before embarking, after which Guinness adjudicators sealing it.
The car was driven by professional hypermiler Wayne Gerdes and co-piloted by Bob Winger, beginning at the Toyota Technical Center (TTC) in Gardena, California, home of Toyota's fuel cell development group.
The duo traveled south to San Ysidro and then north to Santa Barbara cruising through Santa Monica and Malibu beach along the Pacific Coast Highway. They returned to TTC that evening and logged 761km with only two driver swaps that day.
On the following day, the Mirai was taken on more local driving loops to account for the remaining distance, including stints of morning and afternoon rush hour traffic on the San Diego freeway between Los Angeles and Orange County. By the end of the day, the Mirai had no more hydrogen left having consumed all 5.65kg of it, luckily, managing to coast back into TTC with a new world record in the bag.
"In 2016, the Toyota Mirai was the first production fuel cell electric vehicle available for retail sale in North America, and now the next generation Mirai is setting distance records," said Bob Carter, executive vice president, Toyota Motor North America. "We are proud to be leaders of this exciting technology, which is just one of a growing lineup of zero-emission vehicles in our portfolio."
Despite not being quite as powerful (generally) as battery electric vehicles or as popular as a replacement for internal combustion, the case they present as being the most viable powertrain option of the future is hard to ignore.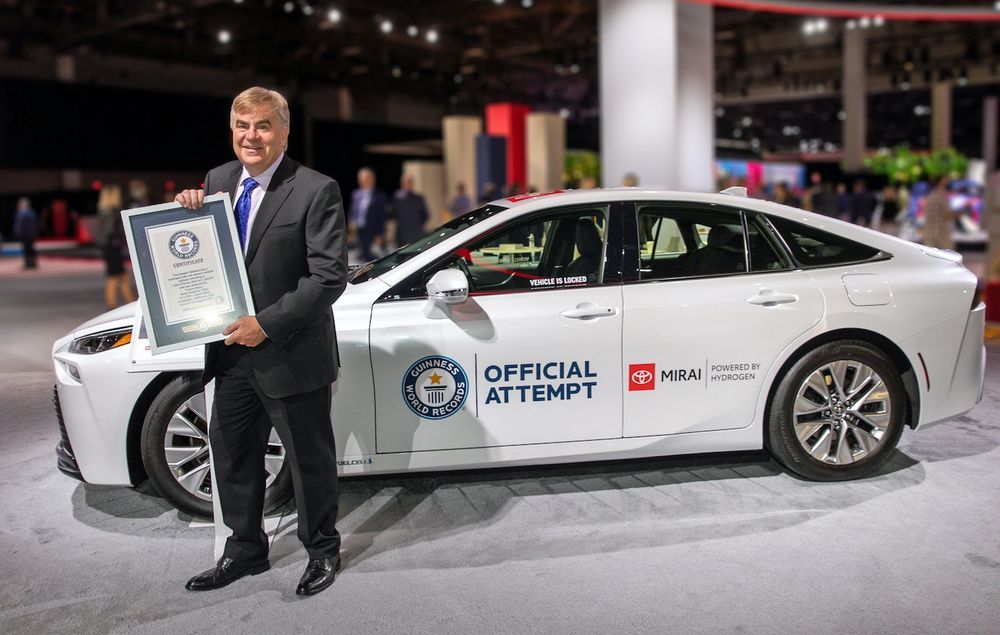 For one thing, not only are they so effective at utilising their fuel (compressed hydrogen) to extract so much range, but extends to their zero-emissions operation with the only byproduct of FCEV's being water vapour and the 'refueling' process taking just a few minutes rather than around half an hour in the best case scenario with BEVs.
FCEVs just fit into the most use cases for the most amount of drivers out there right now. That's undeniable. However, even the cutting edge of science today has not yet found a way to extract pure hydrogen at a large scale and in a way that's sufficiently cost-effective, which is by far the biggest hurdle to FCEV's taking over the roads and hydrogen energy generation literally taking over the world.
---
---
---
---
Comments