Toyota Reveals 2020 HiLux - New Looks, More Power, Better Drive
Auto News You could dismiss the 2020 Toyota HiLux as merely being a facelift, but that would be missing the rather significant changes brought to the pick-up this time around. Yes, it definitely is a visual refresh; a new face for a new decade - even if it's off to a rocky start. But let's dive into why there's more to this than a nose job.
The 8th-generation HiLux continues to sit on the same essential ladder chassis underpinnings when it first made its debut in 2015. Similarly, it will again sport a 2.8-litre four-cylinder turbodiesel in most markets as before, including our own. However, that workhorse 1GD-FTV engine has been tweaked to yield more power and torque: 201hp and 500Nm, an increase of 27hp and 50Nm.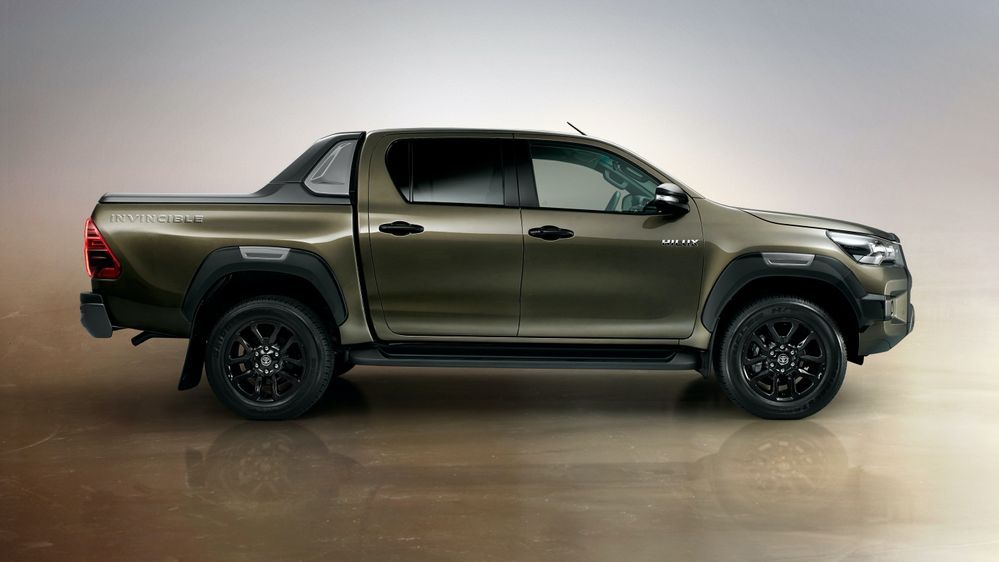 That being said, variants fitted with a manual gearbox will have that peak torque output reduced to 420Nm to preserve the long term health of the transmission. Automatics have always been at a disadvantage when it comes to towing capacity, too, despite often boasting more maximum torque at the flywheel.
With the 2020 HiLux, Toyota confirms that even those equipped with the torque converter are now capable of matching the 3,500kg maximum of manual versions, so long as they're also fitted with four-wheel drive. Despite the uprated diesel engine, Toyota claims fuel consumption has also improved. Maximum payload remains steady at 1 tonne.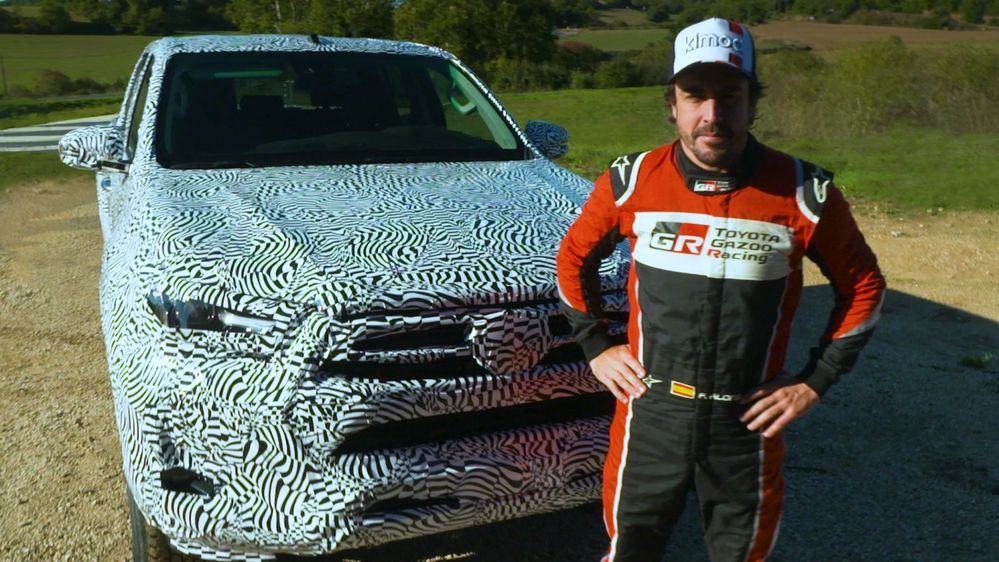 With regard to its on-road talents, the automaker is also claiming superior on-road dynamics and refinement levels on the 2020 HiLux, achieved through suspension and power steering improvements. Both front and rear shock absorber have been retuned as well as incorporating an improved leaf spring design and new bushings to combine a smoother ride with reduced impacts. Even Fernando Alonso approves.
The large emphasis on ride quality speaks to the larger overall direction for the HiLux, broadening its appeal to even more potential owners in cities and suburbs as an alternative to a sedan or SUV. On more expensive double-cab variants, we see a new design of 18-inch alloy wheels and even full LED front and taillights.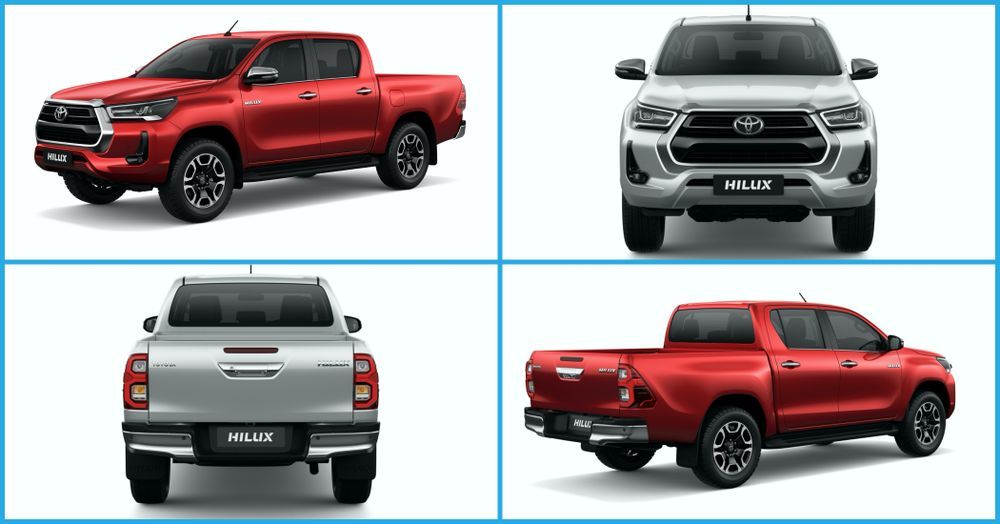 Obviously, its exterior has been given a nip and tuck, highlighted by a larger trapezoidal front grille and a sleeker front bumper design with more horizontal elements to accentuate its width and presence. At the rear, the changes are less pronounced but made to endow the HiLux with a more urbane appeal while retaining not diminishing any hint of its go-anywhere capabilities.
Inside, the HiLux's cabin is as functional as it's always been, though this 8th-generation model has always been its style highpoint. For 2020, this has been bolstered with more tech features which include a larger 8-inch infotainment system as standard, in-built satellite navigation, as well as support for both Apple CarPlay and Android Auto smartphone connectivity.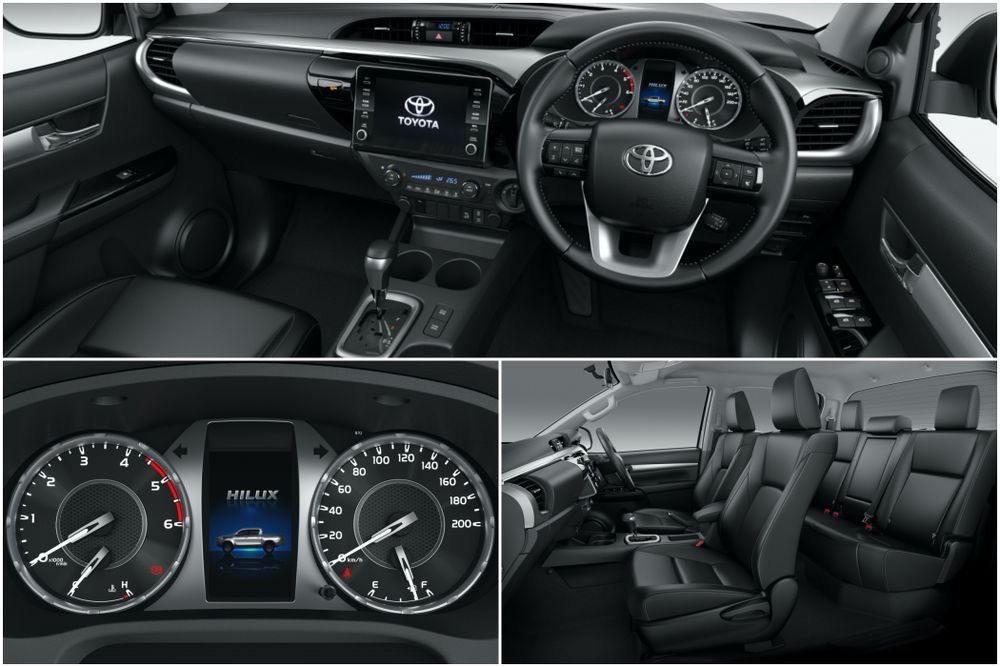 Perhaps a little unfairly, European market versions of the HiLux are confirmed to also receive a 9-speaker JBL Premium Sound System incorporating an 800W 8-channel amplifier and CLARi-Fi technology, no doubt as part of the range-topping Invincible variant. Hopefully it's an optional extra elsewhere.
Toyota Malaysia has shown signs of fast-tracking a local launch of this newest Toyota Thai-built pick-up. As with most markets, however, the COVID-19 pandemic has thrown a wrench into many new model rollouts, the 2020 HiLux included. What was originally slated to be a June or July introduction will likely be pushed to August or beyond, but we'll report back if that's brought forward.
---
---
---
---
Comments