Toyota Showcases its Safety Sense Features at Mobilitas
Auto News We won't lie: when Toyota gives us the opportunity to test one of their new products or technologies, it tends to be an incredibly slow affair in heavily controlled conditions that leave us feeling a little underwhelmed. This is even more apparent when you're in their home country of Japan, at their Mobilitas centre- a safety education facility located at Fuji Speedway itself- and you're presented with an open car park and a set of cones.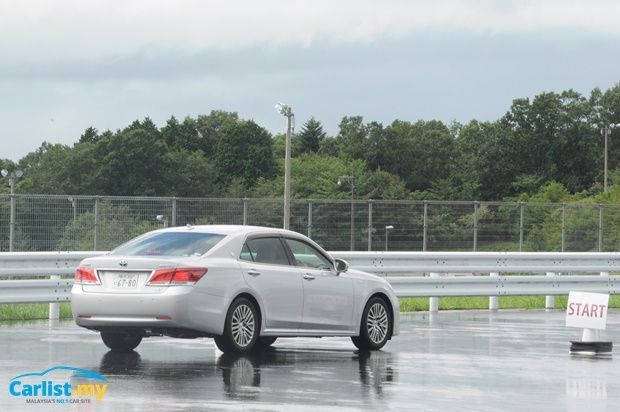 But this time, we weren't testing dynamics or performance or speed. We were testing safety systems- a part of Toyota's Safety Sense package that they plan to employ in most of their products in the coming years. These are active safety systems, some of which we are familiar with and some of which we may have seen in more generic applications for other brands, but it is a step forward for the Japanese giant nonetheless. Perhaps a little antithetical to Akio Toyoda's desire to bring fun back to the brand, these systems are still undeniably useful in everyday situations and a big help in getting to Toyota's target of zero road fatalities.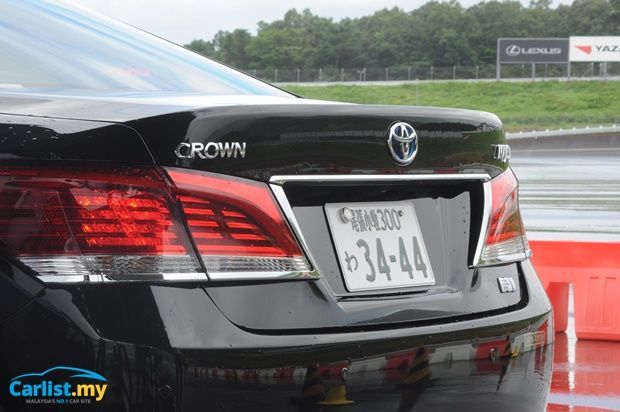 Our test vehicles for the day were a Toyota Crown and a fourth-generation Toyota Prius- neither of which are available in our market. The Crown is a rear-wheel drive sedan that's a little larger than a Camry and regarded as being highly representative of Japanese Domestic Market models. Our exercises with the Crown were conducted on a wet handling course, which was a chance for us to test out the ABS and the VSC (Vehicle Stability Control).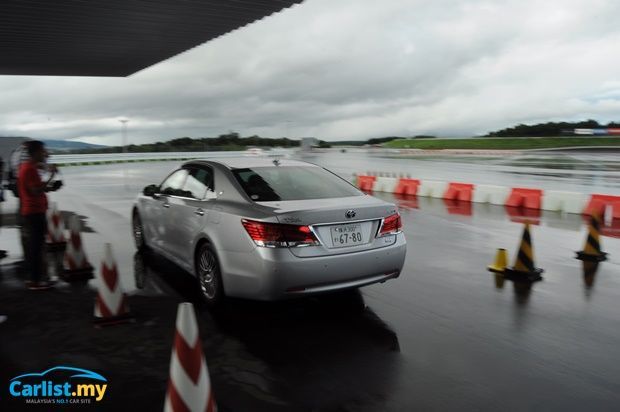 We've all heard of ABS before, and some marques such as BMW boast of their ABS being multiple times quicker and more reactive than other ABS systems. But what is very surprising about the ABS in the Crown is that it has none of the brake pedal judder that comes with ABS engagement. You can feel the brakes engaging and releasing before the point of lock on such a slick surface, but the brake pedal feel remains as solid as ever.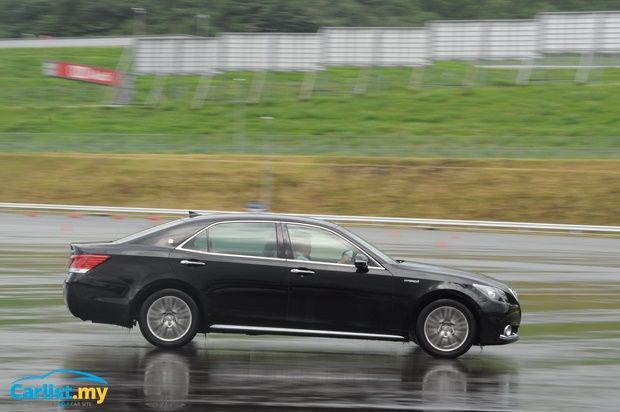 Moving on to the VSC, it is a little surprising that Toyota began the exercise with the systems off. Even being restricted to 40 km/h, the constantly slick surface and low ambient temperature made it difficult to find grip. The Crown was either in a state of mild understeer or (far more entertaining) oversteer. Going through a second lap with the systems on proved for a fuss-free experience, although again it seems that Toyota has refined their VSC to be less abrupt during engagement and a little less noticeable than before.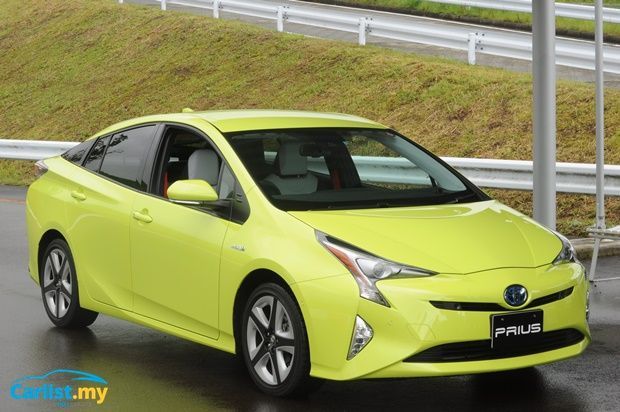 Moving on to the Prius, we were made to test out the Pre-Collision System; it's not something we haven't seen before in cars like the Ford Focus, but once again it is nice to see what Toyota's take on it is like. The system is said to be active between 10 and 50 km/h, operating using both laser sensors and a radar system. Testing was limited to a leisurely 20 km/h- the kind of speed you might travel at in a housing area. As expected the Prius engaged the brakes by itself, coming to a prompt stop with a meter or so to spare. It's a familiar experience, but one should only expect this on higher end models as it requires the full suite of sensors to operate.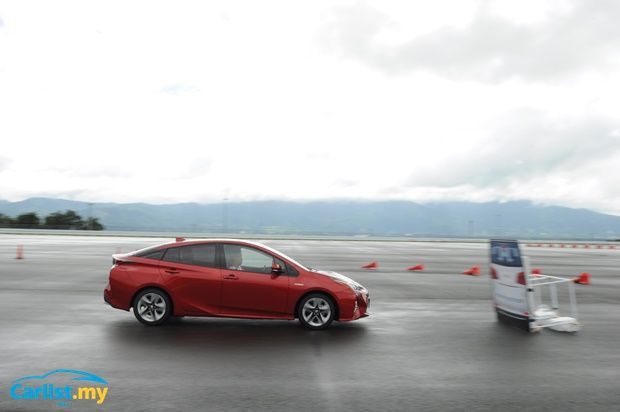 Was either set of tests particularly new or exciting? No, not really- from a pure technological standpoint, these features have been in the market for years. But what is exciting is the fact that Toyota is working towards incorporating these systems on such a massive scale; while the systems are available, they have always ever been made available by brands with a relatively small market share. For the ASEAN region in any case, this would be extremely beneficial to Toyota as it fights the idea that they do the very minimum to scrape by in terms of features and technology- and a full safety suite such as the Safety Sense could allow Toyota to pull well ahead of the competititon. It's only a matter of time.
---
---
---
Comments