Traffic Congestion Could Adversely Affect Driver's Psychology, Experts Say
Insights The kind of severe traffic congestion that occurs in major cities and very large towns – like those within the Klang Valley – can adversely affect drivers to the point that psychologists are making parallels to a 'time bomb'.
According to a Bernama report, prolonged exposure to congestion would amplify anxiety and anger levels especially if the driver is already facing home and/or work stress, so says psychologist Dr Meriam Omar Din.
"When in a tense situation, even a petty matter can irk them and traffic congestion is one of the examples."
Studies have found that Malaysians who live in major towns are subjected to, on average, daily traffic congestion periods of 2 hours per day. Not only does this yield a negative psychological and environmental impact, but annually causes an RM20 Billion loss to the country when factoring in all the financial repercussions of traffic jams.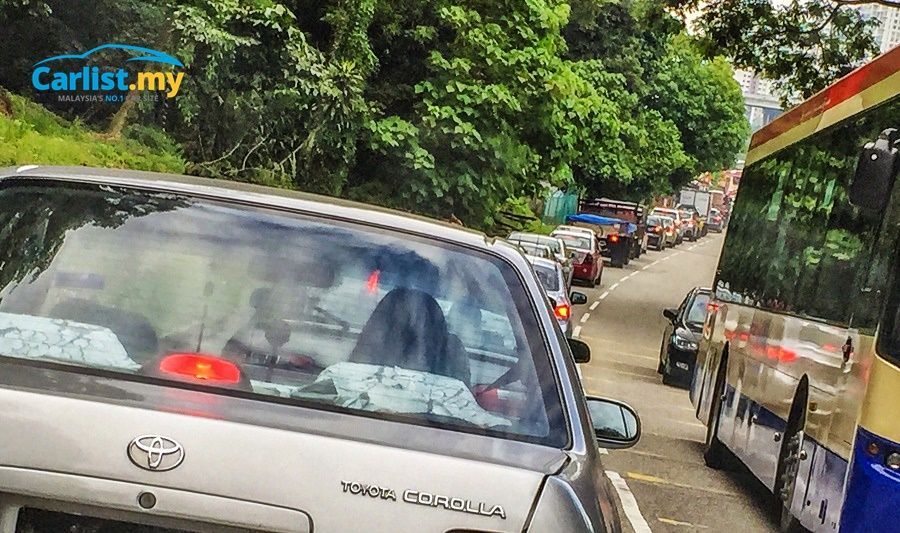 Drivers stressed with problems, Dr Meriam said, should do all they can to not vent their anger out on the road. She added: "Identify the cause of the stress, and address the problems with a right-mind. If possible, avoid congested roads, plan your trip well."
Associate Professor Dr Rozmi Ismail, an expert in traffic psychology at Universiti Kebangsaan Malaysia (UKM) said, "This happens because of their selfishness and the hurry to get home."
His research conducted in 2005, which focused on the link with the driving situations and aggression, showed 80 percent of motorists became aggressive while driving. He added that these bouts of uncontrolled behaviour could result in a person developing an aggressive and rude temperament.
"Public transport service should be improved to encourage more people to use public transport to work to reduce the number of vehicles on the road," Dr Rozmi said.
Only 12 percent of Malaysia's population depend on public transportation while the remaining percentage would rather rely on their own vehicles.
---
---
---
---
Comments