TRIO – A Home That Resembles Your Dream Car
Insights Dream car or dream home? Is it a catch-22 situation for you to choose between your ultimate fulfilment, future retirement plans, or even exploring investment opportunities?
At TRIO by Setia, we make your aspirations come true!
---
TRIO, a new freehold development by SP Setia seeks to provide you that balance. As every car is designed and built to the highest quality, so is TRIO, a meticulously planned development project, built to the quality of your definite requirements. The exquisite resort-inspired home that will elevate your need from single, multi-generation living or future retirement and investment.
Consisting of three towers nestled in the thriving neighbourhood of Bandar Bukit Tinggi, Klang, TRIO by Setia blends the best of a resort-living concept with over 15 facilities such as a swimming pool, gymnasium, community garden, yoga deck, wading pool, sauna, BBQ area and other facilities enjoyment that all-inclusive, self-contained appeal that's ideal for young go-getters, family and retirees that always make you feel on vacation all year long.
You won't need to venture far beyond TRIO for more convenience as hypermarkets such as AEON, TESCO, GIANT, eateries, banks, hospitals, schools and other amenities are all within close reach. Otherwise, TRIO's proximity to the proposed LRT 3 (200m) route expansion lets you access the Klang Valley's widest light rail network, alongside highway connections to KESAS, Federal Highway, SKVE, NKVE, connecting you to Kuala Lumpur, Petaling Jaya, Shah Alam and Subang Jaya.
The upcoming TRIO Walk, a niche, pocket-size commercial phase will soon serve residents via a link bridge – providing you convenience and value over time.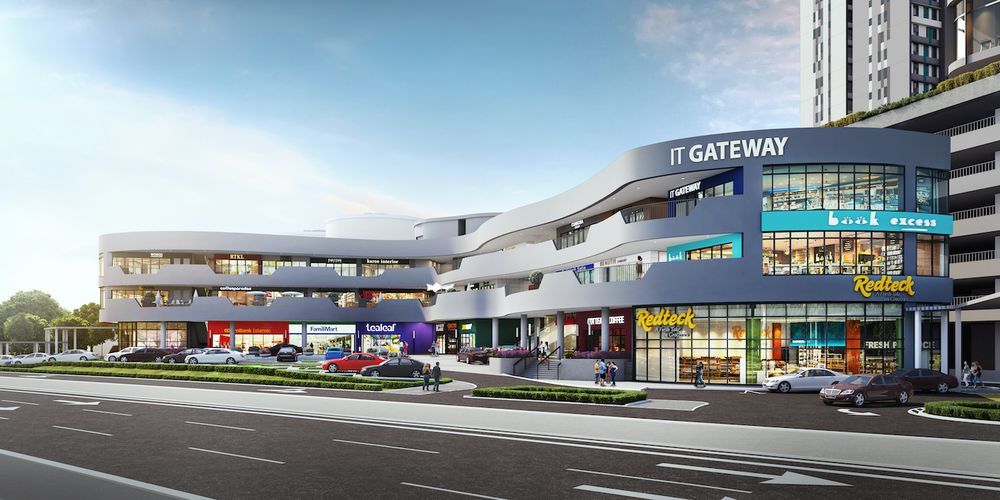 A Typical Car Monthly Repayment Loan, Now Similar To The Prepayment To Own A Home
The current low-interest rates make this period the best time to pounce on such an opportunity, as they make home ownership at TRIO by Setia as financially attainable as a typical repayment of a hire purchase loan for a new car.
Serviced apartment repayments start from as low as RM1500 per month, as low as your car's monthly commitment. This is on top of the various already attractive packages that include ZERO Advance Payment & ZERO SPA & Legal fees plus many more deductions available.
Adding to its already strong appeal is the Home Ownership Campaign by the Housing and Local Government Ministry, which was started in 2019 but has been extended to the end of 2021, meaning ZERO stamp duty for new would-be owners of TRIO by Setia!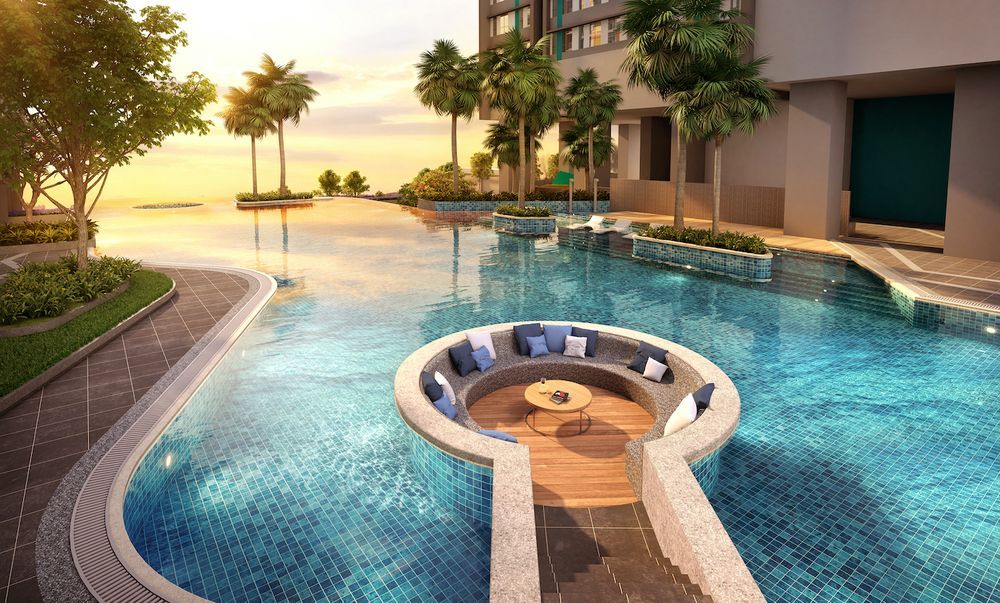 Resort-Inspired Facilities just like your "Luxury Coupé"
A getaway vacation is exactly a treat after a hectic day. At TRIO by Setia, you can experience all day a wide range of resort-inspired facilities such as a swimming pool, gymnasium, lush resort landscape, community garden, yoga deck, wading pool, sauna, BBQ area and more. These facilities make it an ideal destination to escape the bustle of the city.
The same contrast can be said about a Luxury Coupé. Whether it's a sophisticated German machine or Jinba-Ittai of a Japanese machine made to exacting specifications and high-quality materials. This is akin to the guarantee you'll also be receiving with TRIO by Setia.
TRIO blends so easily to its facilities, you can curate yours into one that encourages a laidback and easy-going atmosphere that's perfect for social gatherings or one that truly embodies a tranquil weekend escape.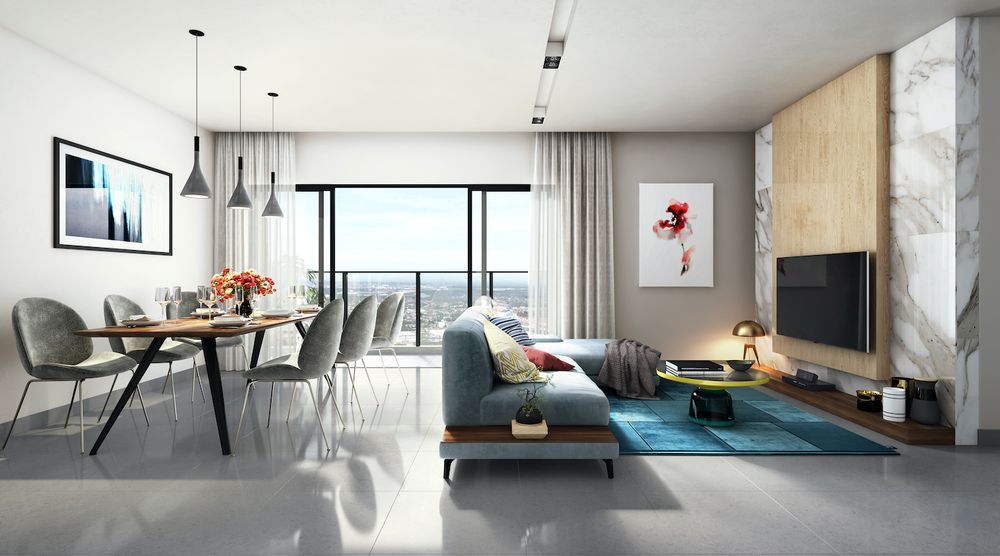 Versatility of Layout and Design similar to "The Daily SUV"
TRIO by Setia offers versatility to fit any lifestyle with units ranging from 624 square feet to 1,313 square feet for those seeking cozy or cavernous. Much like a car having multiple doors, a large boot, infotainment, and connectivity features, each unit in TRIO cater to different ways people compartmentalize their living spaces with up to 3 main rooms and up to 3 bathrooms.
If you're seeking the freshness of a new car and the peace of mind of an untouched category, budgets will be a little more constrained. The B-segment is quickly rising to become the standard size format of vehicle, be it for an SUV, hatch, or sedan. For this, an SUV still reigns supreme as the most car you can get for the money with its unsurpassed practicality and staunch track record of reliability, while still being compact enough to thread through dense city traffic.
This versatility of TRIO's layout can be as differentiated as you need it to be - a space for relaxation, productivity, or play - or work together as a cohesive whole to fit a certain theme or purpose. A growing family, for example, would need theirs to serve multiple functions, just as their dream car would need to be both grocery-getter, people mover, and work commuter.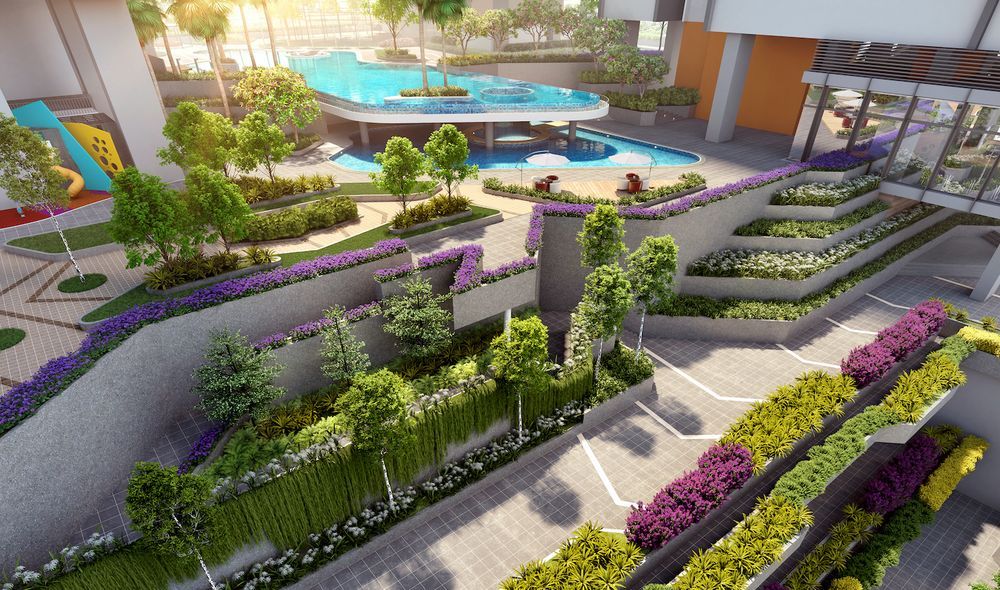 Wide-Range of Amenities resembling the "The People-Mover MPV"
Located in the thriving city of Bandar Bukit Tinggi Klang, TRIO by Setia's strategic location means there is a wide array of amenities nearby, surrounded by major banks, local & international schools, established hospitals, local council offices, hotels, hypermarkets, shopping malls and recreational parks.
The MPV formula has been gaining traction for some time and its engineering means it is perfectly matching the criteria of the ideal family vehicle. There're acres of space inside and it packs a very well-appointed interior, paired with an economical powertrain and refined ride to make every trip feel a little more effortless. Perfect for ferrying your kid to school to school or your family to a park from TRIO.
TRIO's location means all your basic needs are just a stone's throw away. In simple terms, your living space isn't confined to your walls as there is a wide range of amenities available at your disposal.
A true balance is struck by TRIO with its suburban tranquility and wealth of amenities.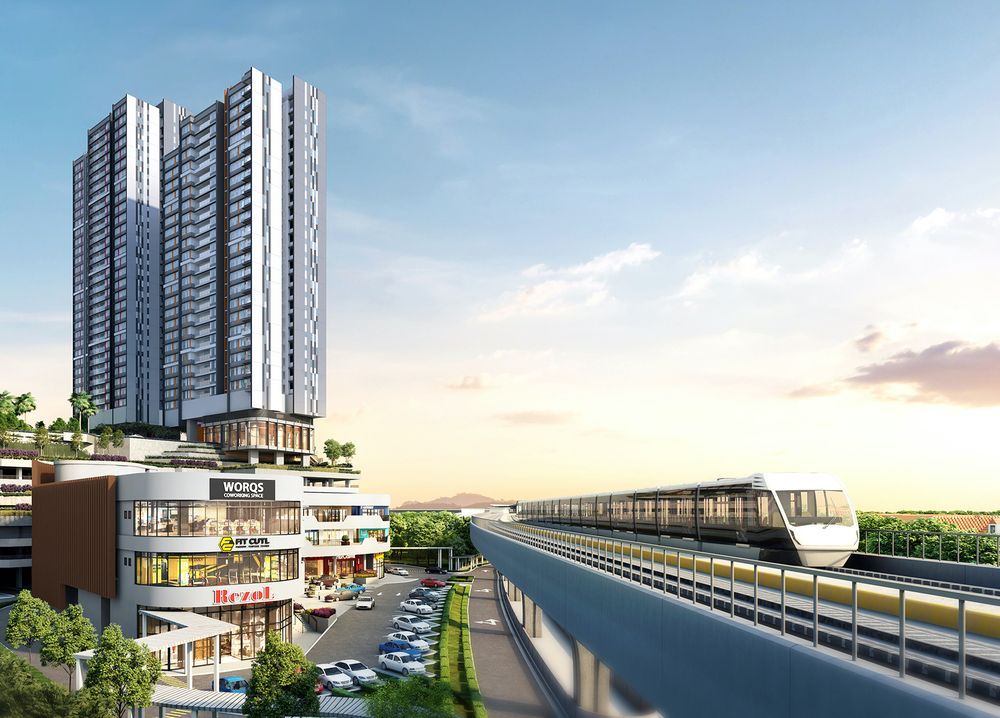 Accessibility & Close Proximity akin to a "Fuel-Saving Hybrid"
You are perfectly placed in TRIO by Setia as it is strategically located in the heart of Bandar Bukit Tinggi, served by the main road and two secondary access points for residents straight into TRIO's development, avoiding busy city traffic. TRIO is highly accessible across four major highways - KESAS, Federal Highway, SKVE, NKVE. If you are working in the town center, rest assured that TRIO's location means the usual workday or casual trips to Shah Alam, Petaling Jaya, Putrajaya, KL and other major cities are easily accessible through one of four expressways intersecting TRIO.
That blends in nicely with the concept of a fuel-saving hybrid providing you miles whilst reducing your fuel costs and harmful emissions. This combined with TRIO's high accessibility, makes it a win-win proposition
If that isn't enough, TRIO is just 200m away from an LRT3 Station meaning your movement is not just limited to our car.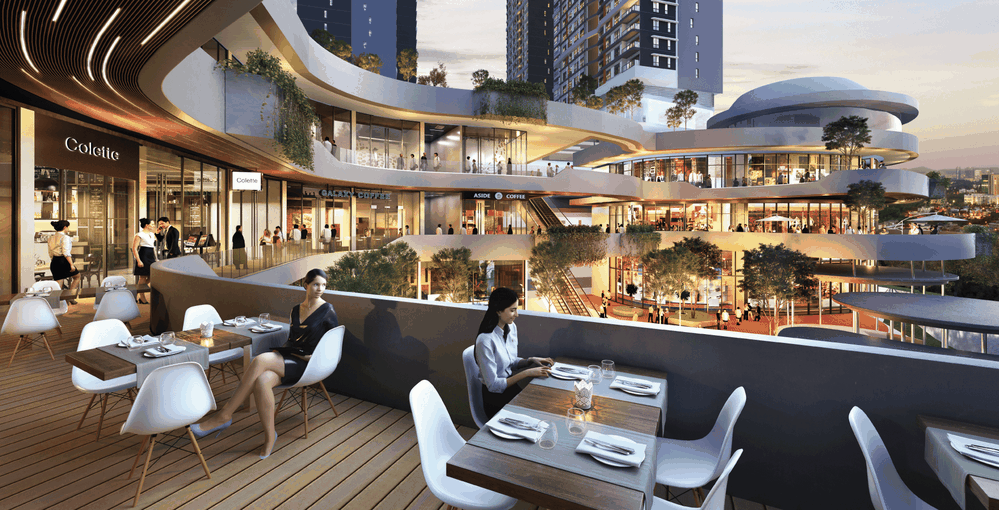 Put it in gear, step on the gas paddle and you're off!
Like your ideal car/s, TRIO by Setia offers endless possibilities of extensive resort-inspired facilities together with variable layout designs, not to mention a wide range of amenities within close reach.
Best of all, it is strategically located in the southern part of Klang, only 200M away from an upcoming LRT3 Station - alongside highways connections such as KESAS, Federal Highway, SKVE, NKVE - connecting you to towns and major cities.
Like buying a car, this is arguably the best time to buy TRIO as the current interest rate is low, resulting in a low monthly mortgage installment, similar to your car's monthly repayments.
For more info on the attractive packages and offers, please contact or WhatsApp TRIO @ 03 3162 3322 or visit their website here. Our sales gallery is also open every Monday to Friday 9am to 6pm and Saturdays, Sundays and Public Holidays from 10am to 6pm.
In addition, Trio by Setia has also launched a virtual gallery for public viewing here.
---
---
---
Comments