Tun Dr. Mahathir At Volvo Car's HQ In Gothenburg – What's Happening?
Auto News A set of photos depicting Tun Dr. Mahathir paying a visit at Volvo Car's headquarters in Gothenburg, Sweden was uploaded onto the former premier and Proton's chairman's official Facebook page.
The Facebook post did not elaborate any further on the background of the visit, so details are scarce. However, one of the pictures showed an overview of the agenda for Dr. Mahathir's visit, and there was nothing out of the ordinary.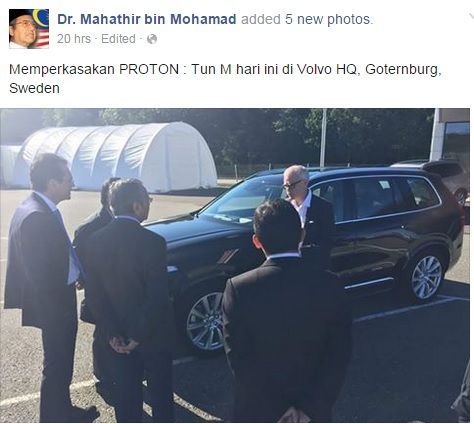 His half-day visit started off with a welcome by Volvo Car's President and CEO, Hakan Samuelsson, followed by a series of presentation on Volvo Car's R&D capabilities, the company's signature SPA (Scalable Product Architecture) platform, Volvo's research into autonomous driving – a key part in Volvo's vision to 'Drive Towards Zero' target, which aims to have zero accidents or injuries in a new Volvo car by 2020, and its latest XC90 SUV.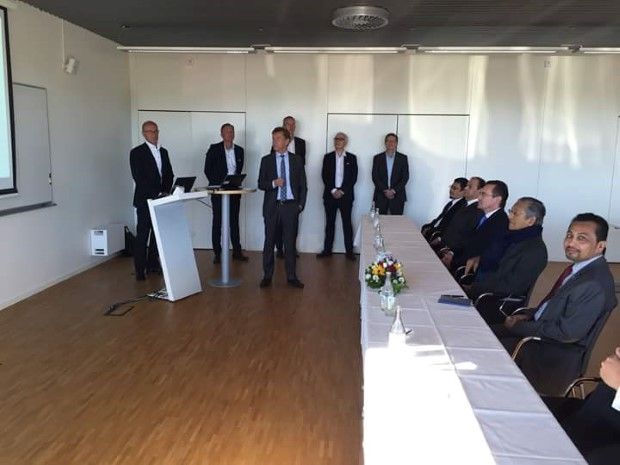 It is worth noting that the low-key Volvo brand has a long history in Malaysia. Many people forgot that Sweden has been a very good friend to Malaysia's automotive industry.
When Malaysia embarked on the early stages of its industrialisation plan in the '60s, it was Swedish car maker Volvo that first to responded to calls by the Malaysian government to setup a car assembly plant in Malaysia.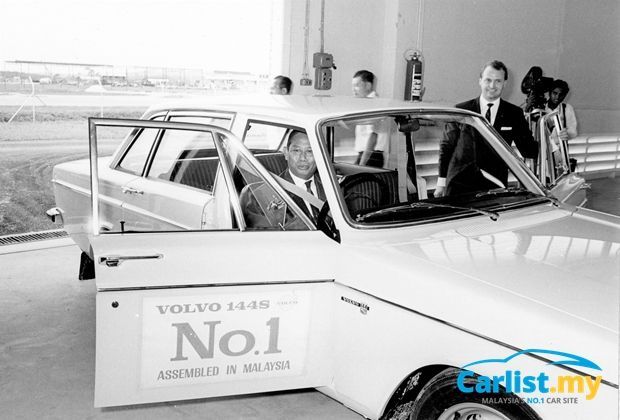 Setup in 1967, the Swedish Motor Assemblies plant in Shah Alam began producing the Volvo 144 in early 1968. It was the first locally-assembled car in Malaysia.
Today, Volvo is the longest running car assembler in Malaysia and one of the few non-national brands that exports its cars from Malaysia. The Malaysia-produced Volvo V40, S60, XC60 and XC90 are exported to Thailand and Indonesia.
Malaysia is also home to Volvo's regional technical training centre.
Volvo is also the first car maker to install a laser welding facility in Malaysia, installed in 2013 to support local assembly of the V40. The company was rather quiet of its investments into Malaysia so many didn't know about it.
What could Proton offer Volvo? Well, Volvo desperately needs additional sales volume. Producing less than 500,000 cars a year (465,866 cars in 2014), the subsidiary of Geely Holding desperately has a long-term goal of selling 800,000 cars per year.
Although the all-new XC90 is already on sale in Europe, the previous XC90 is still sold alongside the all-new model in countries like China, and it actually makes a lot of sense.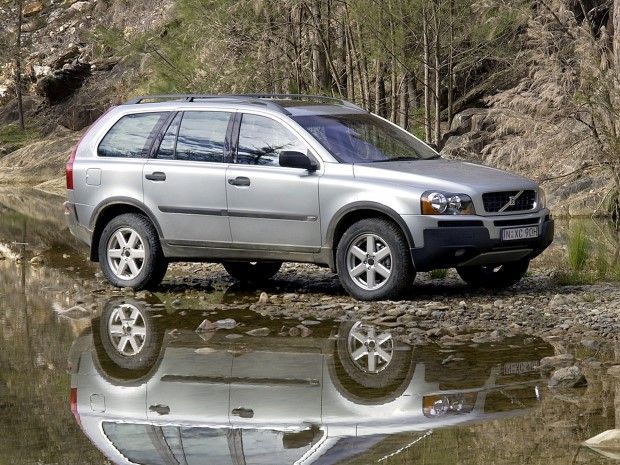 Despite being over 10 years old, the previous generation XC90 is still a lot safer than many other new cars on sale today.
As expected of Volvo, the company builds its cars according to its own set of very demanding standards, whose requirements are up to 10 years ahead of many other testing standards from around the world.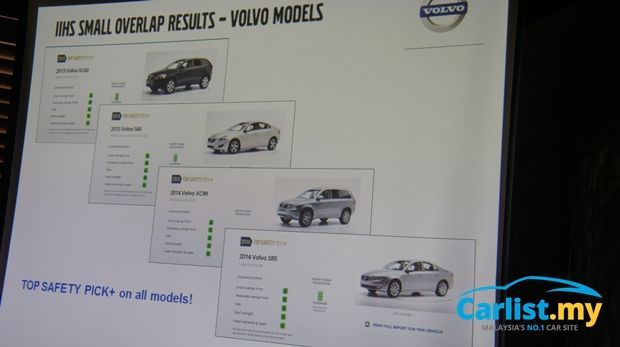 Take for example the extremely demanding small frontal overlap protection crash test, introduced by the United States's Insurance Institute for Highway Safety (IIHS) in 2012.
The XC90, whose designs date back to 2002, passed the test with the maximum Top Safety Pick+ score.
This was because although it is not yet required by any third-party automobile safety organisations, all Volvo cars since 1992 have already been designed with such considerations. The first generation of Volvo's SPOC (severe partial overlap collisions) was introduced in the 850 in 1992.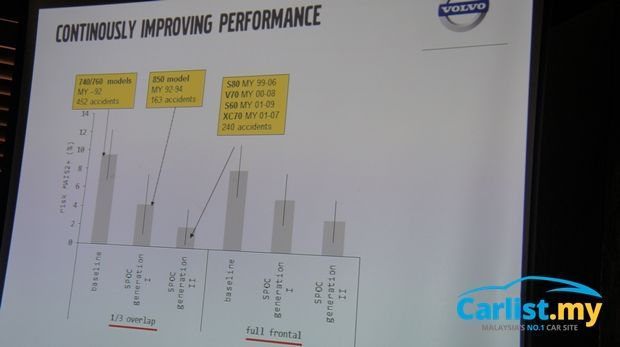 So an aging 10-year old design Volvo XC90 actually outperformed many other newer models in the test.
You can be certain that there is absolutely no way that Volvo Car will allow its flaghip XC90 to be produced by somebody else, but we would love the idea of the previous generation XC90 living on under a different name.
---
---
---
Comments