Two Killed, Three Miraculously Survive Horrific Bandar Ainsdale Crash
Auto News A married couple lost their lives, but three others miraculously survived in a horrific accident at Kilometre 270.3 along the PLUS highway near the Bandar Ainsdale exit at Seremban on Friday, after a trailer lost control, swerved and ploughed head on into opposing traffic, slamming into three cars.
A dashcam recording of the incident circulating on social media showed the trailer travelling north bound on the slow lane losing control following a burst tyre. The trailer then veered across four lanes of highway and tore through the highway divider into the path opposing traffic upon which a gold-coloured Proton Waja travelling on the fast lane slammed onto it in a sickening impact.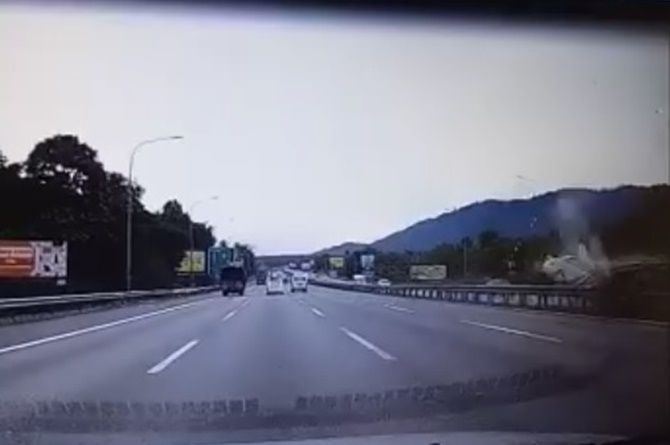 According to reports, the lorry then collided with a Proton Preve and Perodua Alza before it landed into a ditch at the side of the highway.
Harian Metro reports that Lau Lian Huat, 62, and Lim Ah Gim, 60, who were travelling in the Alza, were killed on the spot; Azian Saleh, 45, and Abdul Rahim Ramlee, 52, who were travelling in the Preve, as well as Mohammad Tahir Othman, 51, driving the Waja, were injured but miraculously survived the incident.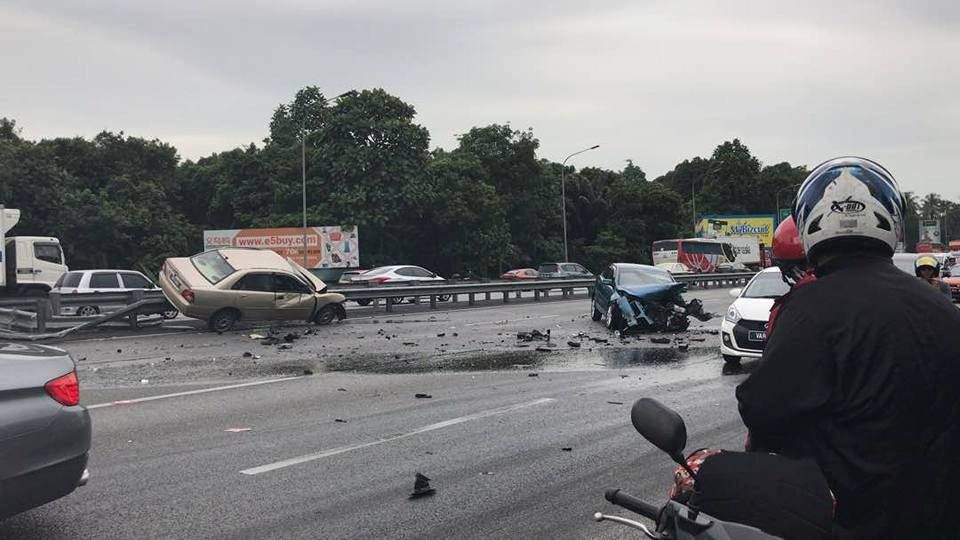 Photographs of the aftermath show that both the Preve and Waja sustained heavy damage to their front crumple zones though the passenger cells of both cars were relatively intact. The Preve, notably, seemed to exhibit no noticeable deformation aft of its A-pillars.
The lorry driver fled the scene after the incident, but has since surrendered himself to police custody for further investigations.
---
---
---
Comments