Two Years On, Here Is Volkswagen's Progress In Malaysia Post-Restructuring
Insights Selling 11 Polos online in just one minute and 12 Beetles in 20 minutes is quite a feat, even more so for older models that are at the end of its life cycle. As recent as three years ago, it was hard to imagine Volkswagen pulling itself out from the rut that it was in.
It's been slightly over two years (26 months to be exact) since Volkswagen restructured its Malaysian operations under Volkswagen Passenger Cars Malaysia (VPCM), which is now managed by Europe's largest car dealership company and subsidiary of the Volkswagen Group; Porsche Holding Salzburg (PHS).
The restructuring was part of a greater Asia Pacific-wide restructuring, which saw PHS taking over management responsibilities for both Malaysia and Singapore.
The immediate action by PHS to stabilize the Malaysian business was replacing the previous insurance-backed 2+3 years warranty – whose lengthy claims process caused unnecessary frustrations to customers - to a proper 5 years manufacturer warranty. At the same time, a large scale revamp was going on behind the scenes and grouses of dealers were being addressed.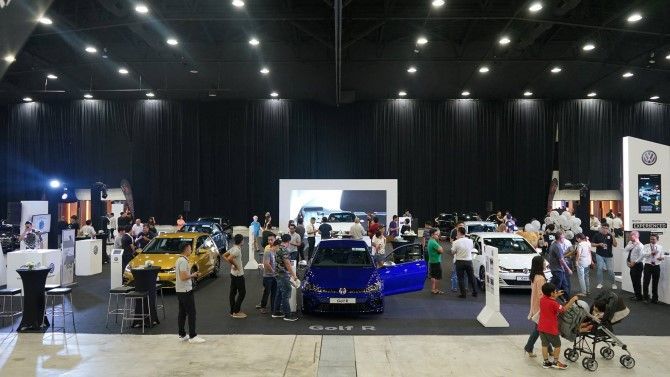 The phrase 'Volkswagen Cares' is now being mentioned in public more often, after years of serving as an internal theme guiding every initiative made by Volkswagen - including the opening of the Volkswagen Academy technical training centre, fast next working day parts delivery for urgent jobs, revising the vehicle maintenance schedule and cost, as well as providing 3 years free service.
The results are starting to show. Customer satisfaction index (CSI) results are at an all-time high, with internal surveys showing that CSI scores have more than doubled since 2015. More importantly, independent CSI surveys by J.D. Power for Malaysia have placed Volkswagen's ownership experience in the top-three.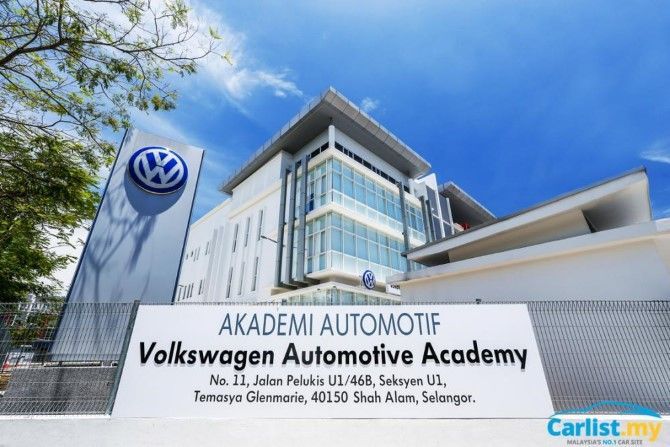 There is healthy demand for all of its locally-assembled models, especially the higher range Tiguan and Passat. Allocations for the year are almost sold out and demand is even stronger for its imported Golf GTI and Golf R, with every available unit arriving on our ports with a ready buyer waiting.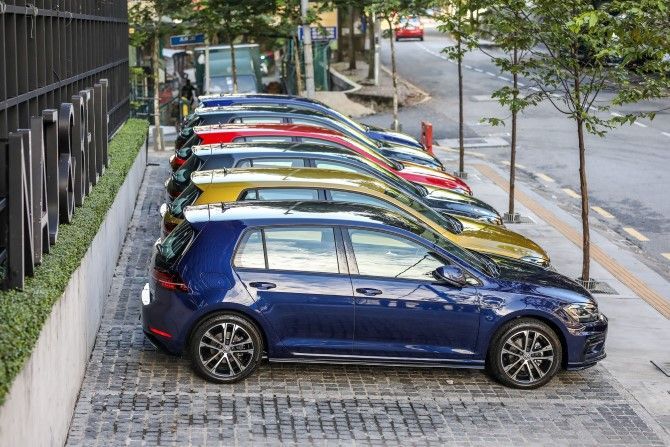 During the 11/11 online sales frenzy earlier this month, Volkswagen partnered with Lazada to sell 11 limited edition B&W Polo models online. All available cars were sold out in just one minute! This follows the company's earlier success with online sales, shifting 10 units of Volkswagen Join edition models – a mix of Vento, Polo, Passat, and Tiguan models - in October within just 30 minutes, and 12 special edition Beetles in just 20 minutes.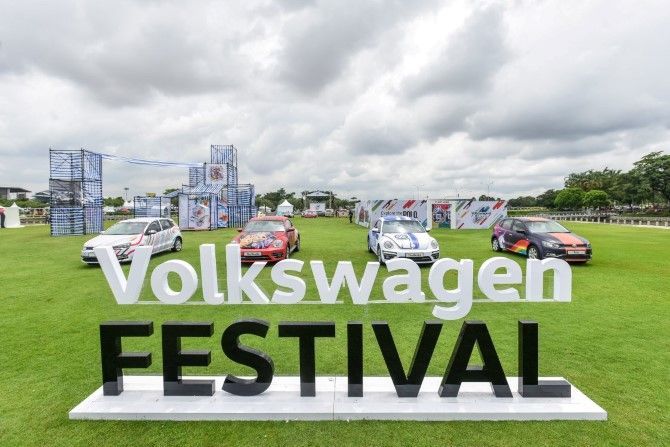 Emerging out of the negativity that used to dominate every discussion related to the brand is an ever stronger fan base, with members of one local Volkswagen fan club recently paying their own way to Austria to attend the annual GTI Worthersee festival gathering of Volkswagen fans.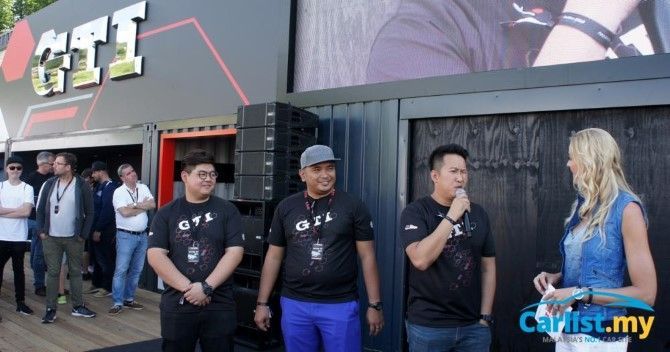 Now, the company is taking Volkswagen Cares to the next step with its Volkswagen Cares customer loyalty mobile app. Available on both iOS- and Android-based devices, the loyalty program rewards owners with discounts at big name merchants.
"Volkswagen Cares applies on all levels, be it to our colleagues, dealer partners, and our other stakeholders. And more importantly, it is about how we interact, engage, and serve our customers better," said Erik Winter, Managing Director of VPCM during the launch of Volkswagen Cares.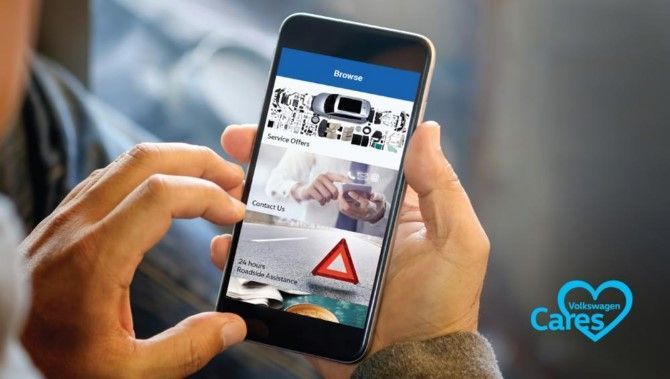 The app also notifies owners of seasonal after-sales promotions. For example, there is currently a 'monsoon season' 20 percent discount on brake pads, brake discs, wiper blades, and windshield washer fluid.
Prospective buyers interested in a Volkswagen can also use the same app to book a test drive.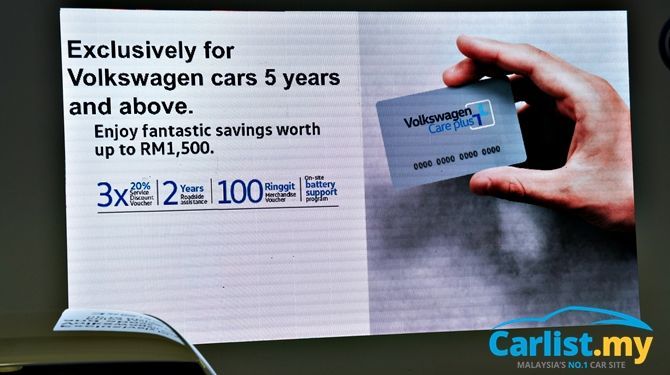 Separately, there's also the Volkswagen Care Plus, an extension of the same program aimed at owners of Volkswagen models aged five years or more. For just RM138, the program rewards owners with two years extension of roadside assistance, three 20 percent discount vouchers and a RM100 merchandise voucher.
Cumulative sales of Volkswagen vehicles this year is up 19 percent compared to the same 10-month period last year, according the latest data compiled by the Malaysia Automotive Association (as of October 2018).
Next year, the company is expected to open a dedicated Asia Pacific parts centre in Johor. The regional parts centre will take over logistics and warehousing responsibilities from the current facility in Singapore, and will supply to 28 countries across Asia Pacific.
Customers can expect even faster parts delivery, cutting down from the current two-day waiting period to just 24 hours, for all parts.
We will be sitting down again with the management of Volkswagen Passenger Cars Malaysia early next year to get an update on the company's plans for 2019. The company is expected to make at least two important announcements early next year.
---
---
---
Comments