Ubahsuai Perodua Ativa ke Toyota Raize – RM9k Sahaja!
Auto News Teringin nak ubahsuai Perodua Ativa anda menjadi sebuah jentera JDM? GP Division Auto yang terletak di Jalan Kuching, KL mendedahkan bahawa mereka kini menawarkan body kit original daripada Toyota.
---
Semenjak Perodua Ativa dilancarkan pada bulan Mac lalu, nampak gayanya ramai kaki modi yang gian nak ubahsuai SUV kompak ini menjadi seperti kembarnya iaitu Toyota Raize dan Daihatsu Rocky yang terdapat di pasaran Jepun dan Indonesia. Mana taknya, ada banyak aksesori serta komponen tambahan yang boleh didapati daripada Jepun untuk dipasang serta ditukarkan pada Perodua Ativa ini.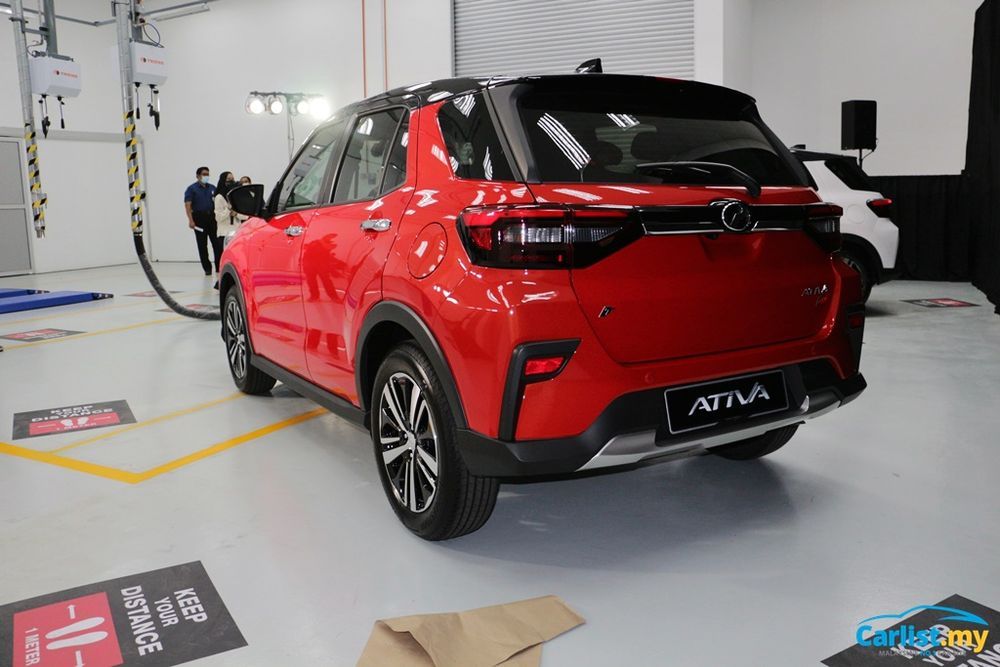 Difahamkan, body kit yang dibawa masuk ke Malaysia oleh GP Division Auto ini bukanlah barang cikai. Meskipun ianya original, kit badan tersebut bukanlah komponen terpakai dari halfcut. Sebaliknya, ianya merupakan body kit baharu yang terdiri daripada bampar hadapan dan belakang, lengkap dengan segala emblem Toyota dan Raize, serta lampu nyalaan siang LED, dan juga modul lampu kabus LED pada kedua-dua bampar.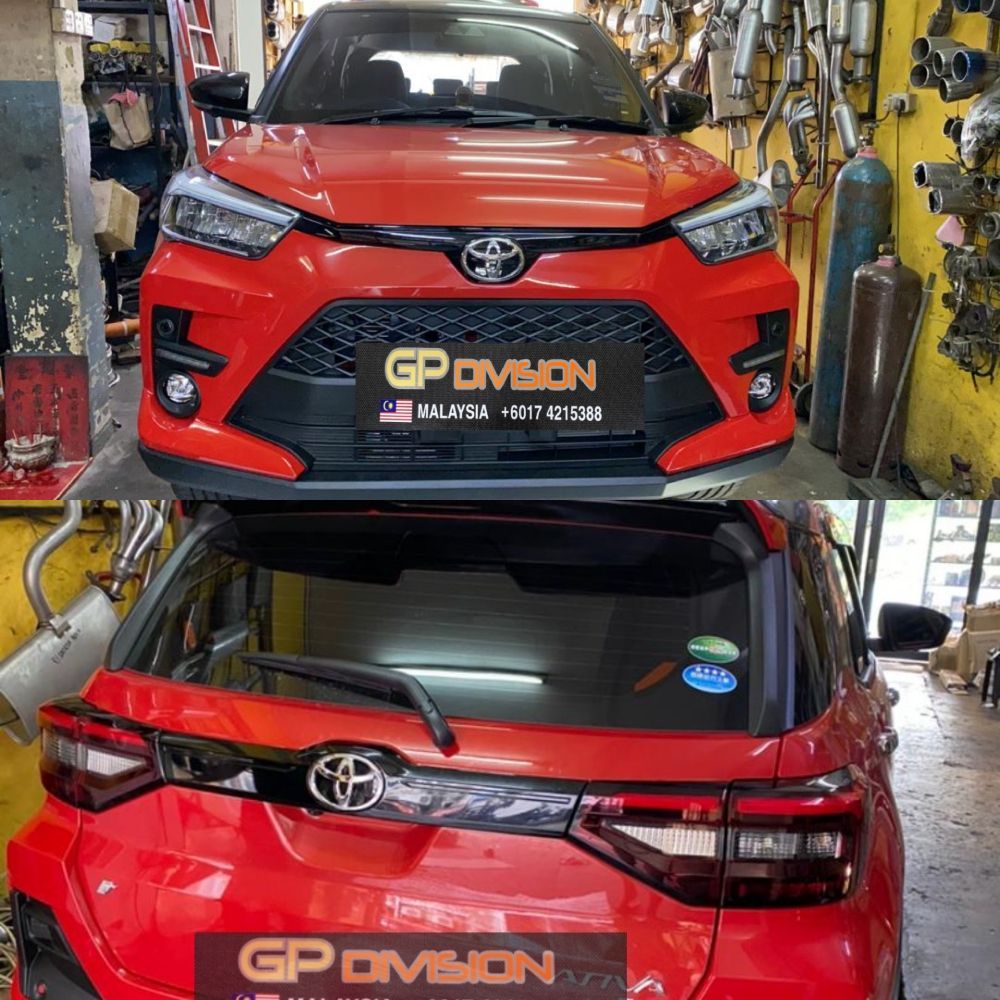 Proses mengubahsuai Ativa menjadi sebuah jentera JDM kini bukan lagi sekadar angan-angan dalam fikiran. Dengan bermodalkan RM9,000, anda boleh mendapatkan kit asas Toyota Raize ini termasuk pemasangan serta cat. Yang paling menarik, anda tidak perlu untuk mengubahsuai Ativa anda kaw-kaw kerana hampir keseluruhan aksesori ini boleh dipasang secara 'Plug and Play' sahaja kecuali mudguard belakang yang memerlukan bracket asli daripada Toyota.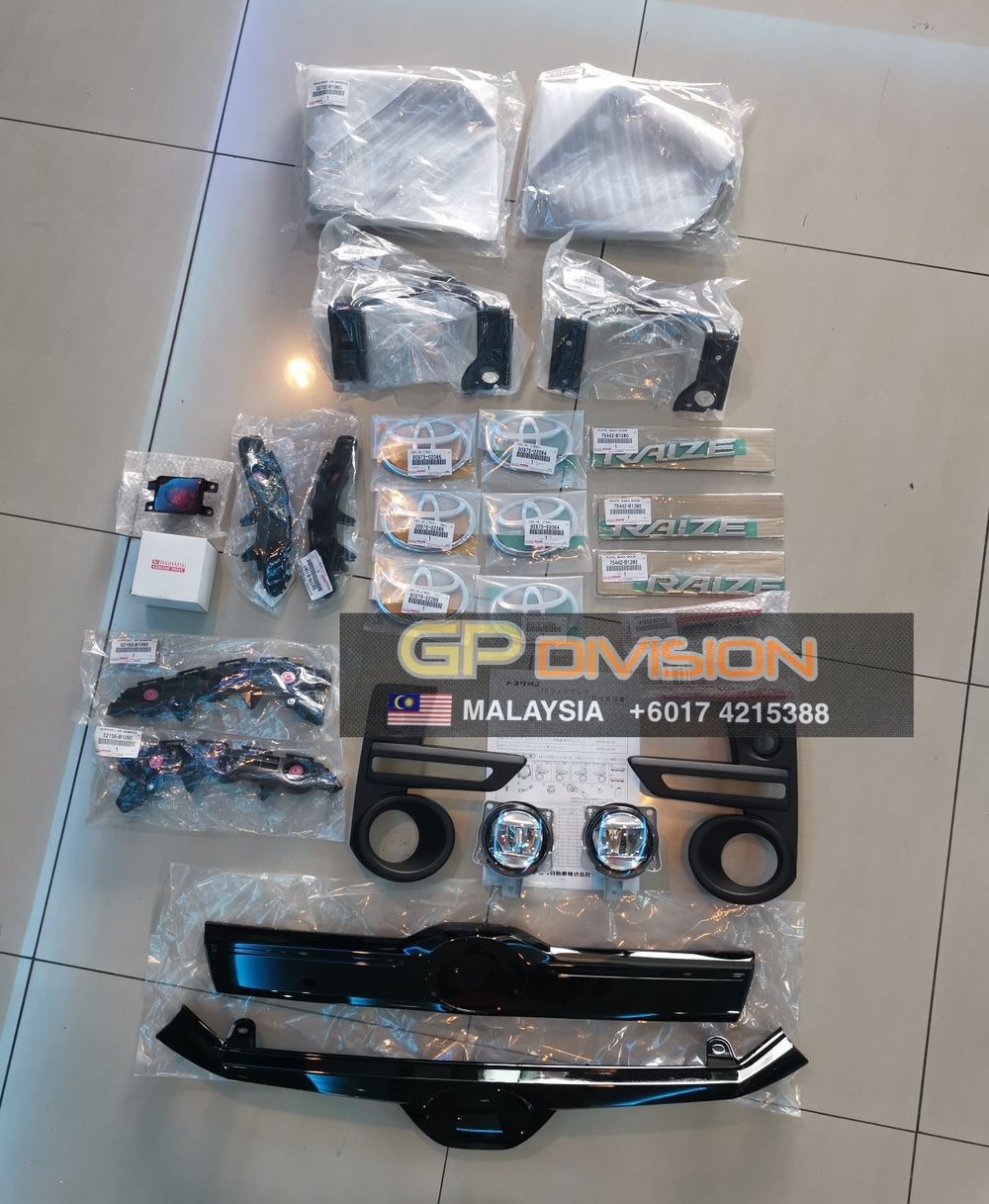 Tapi kalau anda masih lagi belum puas dengan Ativa convert anda yang kini kelihatan seperti Toyota Raize standard, GP Division turut menawarkan body kit lengkap Raize yang lebih sporty daripada kit asas tersebut. Kit badan tersebut terdiri daripada lip bampar hadapan, skirt sisi, lip belakang bersama diffuser bersepadu dengan rekaan empat tip ekzos.
Memandangkan Perodua dah lama tak keluarkan jentera yang ada kembar JDM serta sedap nak dibuat main dengan jajan-jajan yang boleh didapati dari Jepun, jadi inilah masanya untuk kaki convert menyinar. Lagipun, anda tidak perlu tukar komponen lain atau menaik taraf bahagian dalaman dan sistem elektronik Ativa. Hanya tukar kit badan sahaja memandangkan sistem teknologi yang dibekalkan pada Perodua Ativa sama canggih dengan model kembarnya.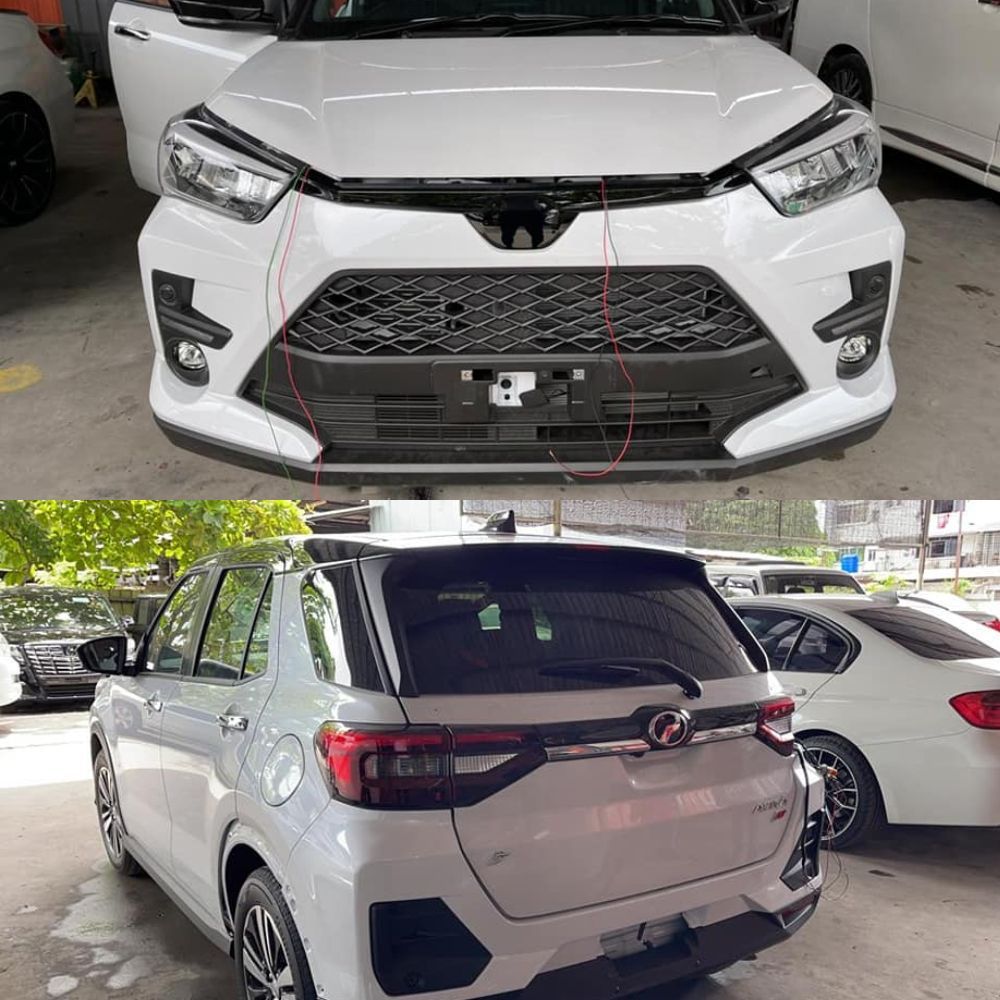 Perodua Ativa dikuasakan dengan enjin 1.0 liter tiga-silinder turbo yang mampu menghasilkan output sebanyak 98 PS/140 Nm dan dilancarkan oleh transmisi D-CVT automatik. Selain daripada harganya yang murah, Ativa semestinya pilihan yang berbaloi kerana ianya merupakan satu-satu kereta yang menawarkan ciri termaju dan terkini seperti seperti lampu utama LED dengan signal sequential, lampu selekoh dan Adaptive Driving Beam (ADB), instrumen digital dengan skrin tujuh-inci, sistem bantuan pemanduan keselamatan ASA 3.0 dan banyak lagi untuk kereta berharga di bawah RM100,000!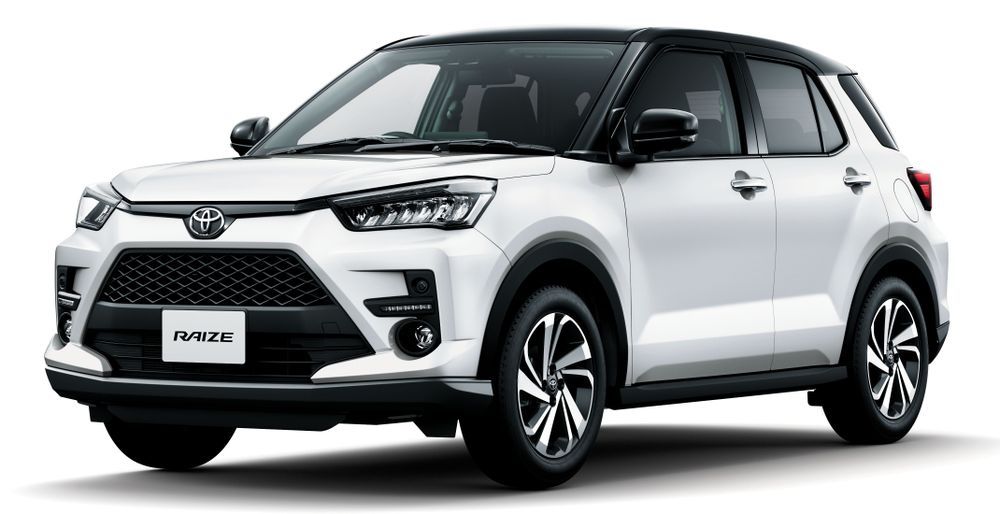 Berminat untuk mengubahsuai Ativa menjadi Toyota Raize? Anda boleh membuat tempahan body kit anda di GP Division Auto yang terletak di Jalan Kuching, KL atau hubungi mereka melalui Facebook mereka untuk sebarang pertanyaan lanjut.
*Kredit foto Ativa ke Raize: GP Division Auto (Facebook)


For more latest car news, reviews, car buying guides and videos visit us at Carlist.my Auto News.
Check out all the best new & used car deals in Malaysia at Carlist.my.
Sell your car fast with the best offer? Visit us at CarlistBid.my.
Get the latest new car promotions at New Car website now.
---
---
---
---
Comments