UMW Toyota Adds Free Features To 2015 Vios, Hilux Variants
Buying Guides From June 1, two of the most popular Toyota models in Malaysia – the 2015 Vios and 2015 Hilux – will have some added features to offer a bigger bang for your buck. All thrown in for no extra charge.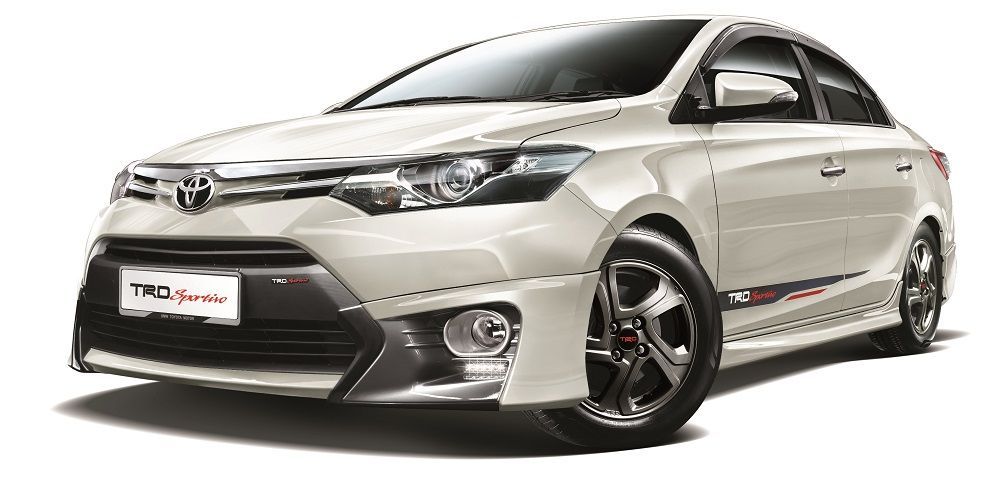 Free Equipment for the 2015 Toyota Vios:
For the 2015 Toyota Vios, the two top-spec variants (1.5 TRD Sportivo and 1.5G) will come standard-equipped with a DVD-AVN (Audio-Video-Navigation) Infotainment System that was previously offered as optional upgrade. The package includes a 2-DIN head unit with reverse camera, that comprises of a seven-inch capacitive touchscreen with connectivity options such as HDMI, USB, Bluetooth and AUX.
The DVD-AVN system also offers GPS route navigation and even mobile data connection capability that can display web pages using its built-in browser.
The DVD-AVN system has been updated to feature new control abilities similar to those found in smartphones such as pinch-to-zoom and swiping between menus, functions, or between songs. There's also a new Miracast screen-mirroring capability, which allows the infotainment screen to mirror your smartphone's display.
Staying with the Vios, the two lower-spec variants (Vios 1.5E and 1.5J) receives Toyota's Premium Security & Solar Film as standard. The JPJ regulation-complaint film reduces glare and solar heat transmission while filtering out 99 percent of harmful ultraviolet rays. The film also delays your window's breakage and is resistant to shattering.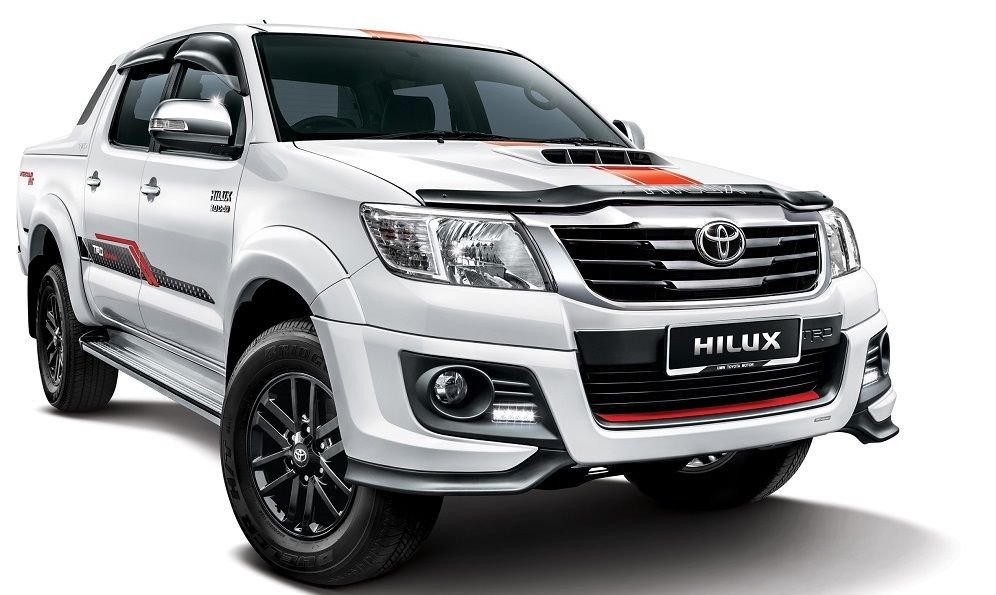 Free Equipment for the 2015 Toyota Hilux:
For the Hilux, new owners of the TRD Sportivo and G variants will receive the same upgrade to include the DVD-AVN Infotainment System with reverse camera, the latter being more of a necessity due to its size and naturally limited rear visibility – being a pick-up truck.
Exterior additions are also thrown in, including a red sports striped hood protector and a B-pillar carbon fibre wrap for a sportier look. A stainless steel sports bar is also installed behind the cabin as standard. However, new customers of the Hilux TRD Sportivo will also have the option of upgrading to an optional TRD Sportivo Sports Bar at an additional RM2500.
The installation of these free features is done at UMW Toyota Motor's Accessories Centre prior to customer delivery. Feel free to contact your nearest Toyota showroom for further information.
---
---
---
---
Comments