VIDEO: Alfa Romeo's White-Hot 510hp Giulia QV Spotted On The Streets
Insights Alfa Romeo's current-day resurgence is pinned to the rise or fall of one car, at least right now: the Giulia, which was unveiled in June. What caught our attention most was the QV, or Quadrifoglio Verde.
The QV has under its bonnet a 3.0-litre twin-turbocharged V6 that's been imbued with some Ferrari DNA to deliver over 500hp. In a small saloon, that's quite a lot of poke and puts it squarely in the ring to lock horns with similar segment heavyweights such as the BMW M3, Mercedes C63 AMG, and Audi RS4.
It looks to best all of them with some signature Italian flair, a good ol' manual gearbox, and a claimed best in class power-to-weight ratio which Alfa Romeo say is somewhere south of the 3kg per horsepower mark.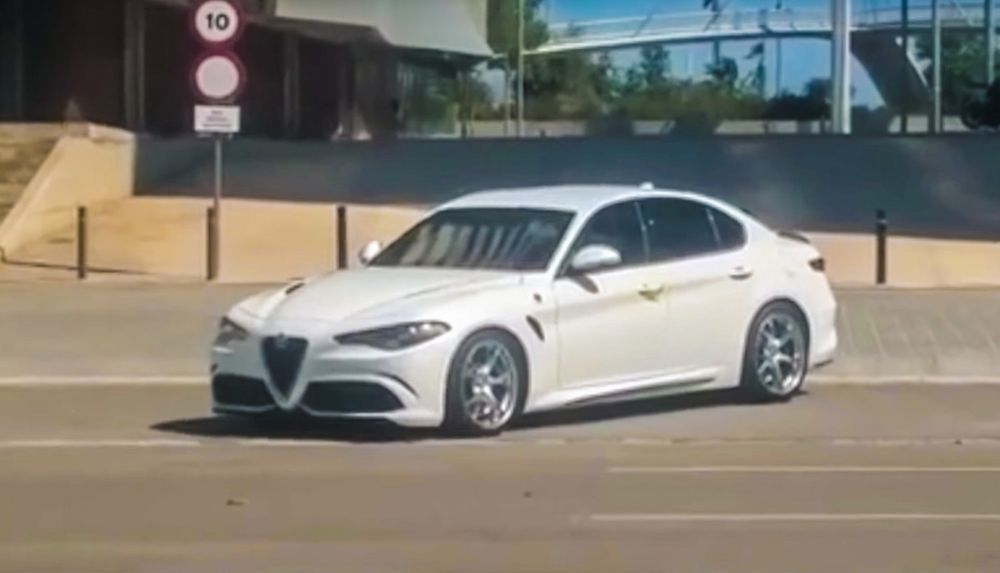 It has to be said, though, that we have yet to hear much about the more sedate versions of the Giulia that will be making up the bulk of the cars sold. Hopefully, that includes those within Malaysia, too.
We've seen the Giulia QV before, indeed, but that was within the controlled environment of an official promotional video. The video below, meanwhile, appears to have been taken when the car was being used to shoot yet another promo video. The language heard in the amateur footage sounds awfully similar to German, indicating this shoot could be part of the run-up for Alfa's 2015 Frankfurt Motor Show showcase.
This is the first time, at least for us, to see the car out in the real world. And on first impressions, it does make a strong one.
---
---
---
---
Comments