VIDEO: Clarkson, Hammond & May Live - Top Gear Trio Reunite For International Arena Tour
Insights Good News! The Top Gear boys are back. So this is what the trio-formerly-known-as-the-Top-Gear-UK-presenters are up to next: a Top Gear Live-esque series of arena tour shows called Clarkson, Hammond & May Live. Fine, it's not TV, but it's the Jezza, Hamster and Captain Slow back together again!
News about this most recent project starring the former Top Gear presenters is just starting to roll out, with some video teasers hitting Youtube. In one, it looks like the boys are picking up right where they left off, with Clarkson 'accidentally' dropping a James' piano from a crane onto a car (not a Morris Marina) in a nod to a running gag on Top Gear.
Since it's an arena show – and if you're not familiar with Top Gear Live – you can expect lots of explosions, pyrotechnics, stunts, and a bevy of gorgeous cars while the presenters juggle the role of an entertaining master of ceremonies.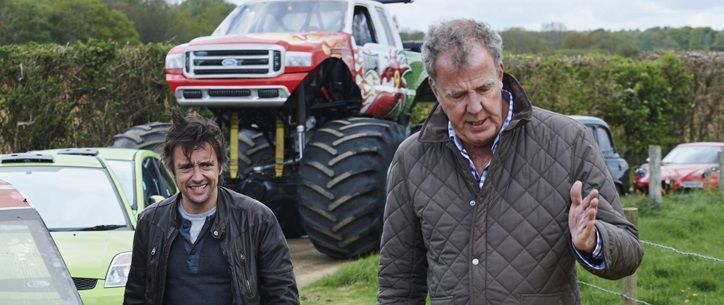 The show tour will kick off in Belfast's Odyssey Arena between 22-24 May 2015, then it's on to Sheffield before heading south to Johannesburg, South Africa. The final leg would be ending in Europe, hitting Norway and Poland before a finale in London's O2 Arena between the 28-29 November.
The show that's closest to us would be the ones in Australia. That's right, the trio will have two shows – one between 18-19 July and the other between 25-26 July. Specific locations have yet to be announced for this leg but it's likely that these will be spread out over two cities. So, if you've ever wanted a chance to a guest at the Top Gear studio, this would be the next best thing. You can check out the official website here.
And, for your enjoyment, these are the teasers that have been posted so far:
The boys introduce the new tour series in their typical eloquence.

So many cars to load and not enough truck.
Dropping May's piano from a crane because why wouldn't you.
---
---
---
---
Comments