Video Listings Now Available on Carlist.my
Insights The times they are are a-changing, and if you've been keeping up with the news, social media and generally what's around you, you'd pretty much know that we are currently living in this new form of state called the new norm.
At this current juncture, the new norm (short for new normal) is a state where everything is pretty much connected digitally, especially from a business perspective. It is where everyone is physically distant but virtually near. Some parts of this new state might change when the COVID-19 pandemic arrests, but many experts warn that some things might not ever go back to the normal we've been used to, so we have to learn to adapt to this new way of life.
One of the changes that we must prepare for is how we view used cars. The digital world has really opened up the used car market, but it was always limited to pictures and texts based on what the seller wanted you to know but now, Carlist has added a third dimension to let your used car viewing experience feel a bit more immersive, and for the first time on any Malaysian online classifieds car site, you can now view cars via video.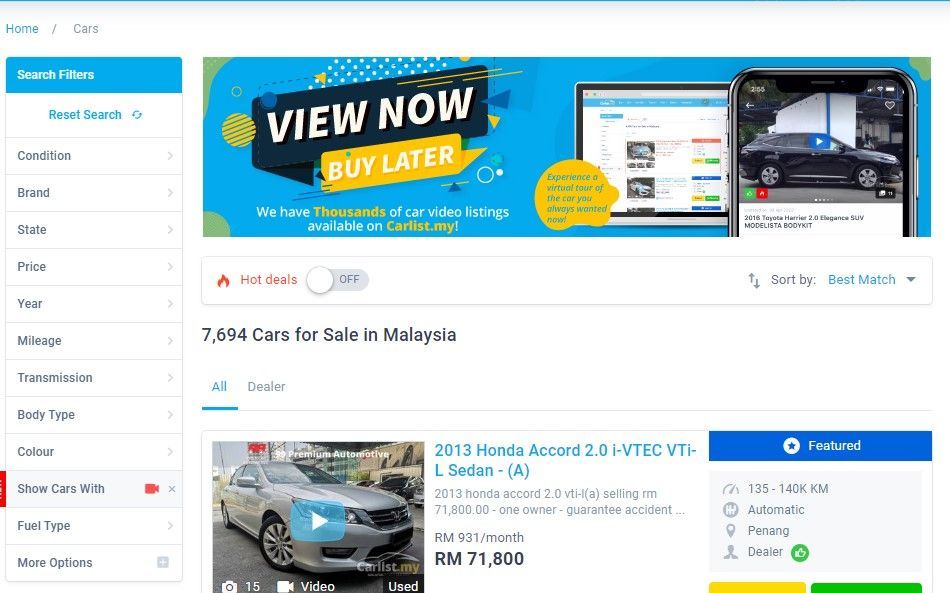 Close to 7,700 cars can now be inspected via video on Carlist. One simple click is all it takes for you to get that much needed captivating used car viewing experience. Not only does this method let you have a better inspection experience, but it also gives you access to hard to reach cars like never before.
People have always been limited to cars based on their locations as vehicles that are far away geographically are usually hard to inspect without actually checking it out in person. With the help of a video, you can now have a better idea of the condition of the car. This will in some ways get you closer to the vehicle, even from the comfort of your home. It's a lot harder to hide blemishes on a video as opposed to a still image. Here are some examples;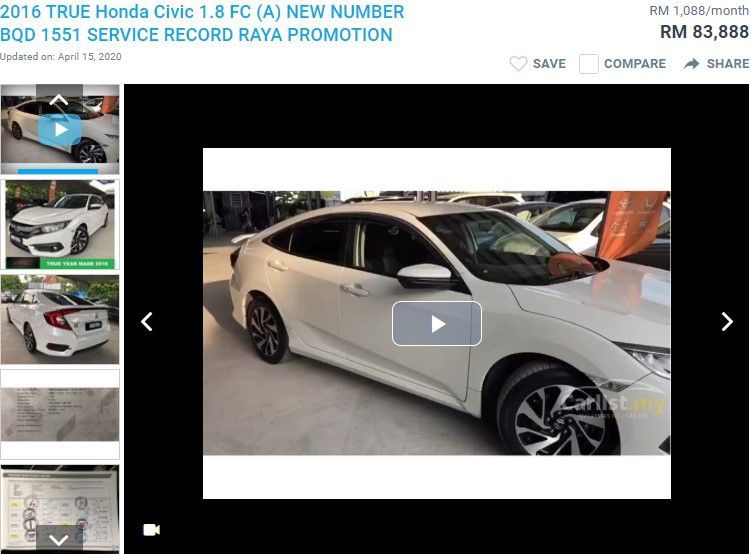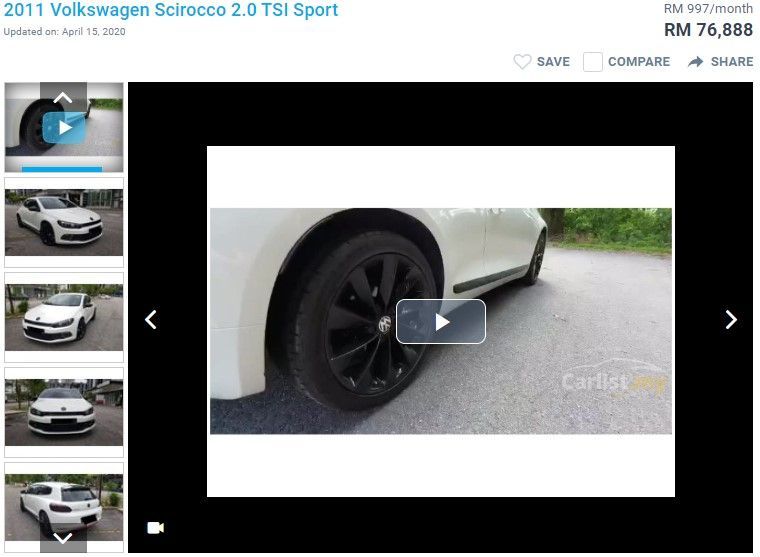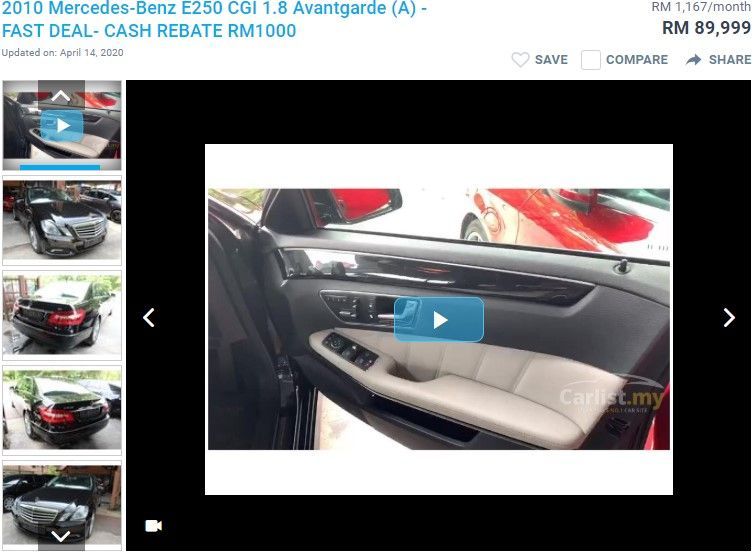 If this doesn't suffice, you could always call up the dealers and ask them to take more videos of the car, because Carlist dealers are still active, on their feet and willing to help. In fact, this might be the best time for you to get in touch with respective dealers to inquire about a vehicle you may have your eye on. They've got more time on their hands to answer questions regarding the state of the car or even loan applications.

All you have to do is visit www.carlist.my and click on the "video listings" tab at the bottom of the landing page where "Quick Search for" is. It will take you to all the listings that have a video preview of the vehicle.
So get viewing and start inquiring. Good luck with your search!
---
---
---
---
Comments