VIDEO: New Audi A4 Shows Off Virtual Cockpit Tech In Action
Insights Audi is bent on showing its new virtual cockpit technology to the world – it is pretty darn cool after all. This time it's through a promo video featuring the all-new Audi A4 (B9).
The Audi Virtual Cockpit is something we've seen before and incorporates the infotainment display, usually mounted to the centre of a car's dashboard, and instrument cluster into one digital screen where the analogue gauges used to live.
The fully digital instrument cluster is completely oriented towards the driver. It combines the functions of a central MMI monitor and conventional instrument cluster in an exceptional LCD screen with 12.3 inches that has a resolution of 1440x540 pixels, which isn't all that dense, but given how far the viewing distance is from the eyes (ie behind the steering wheel) it shouldn't be a problem.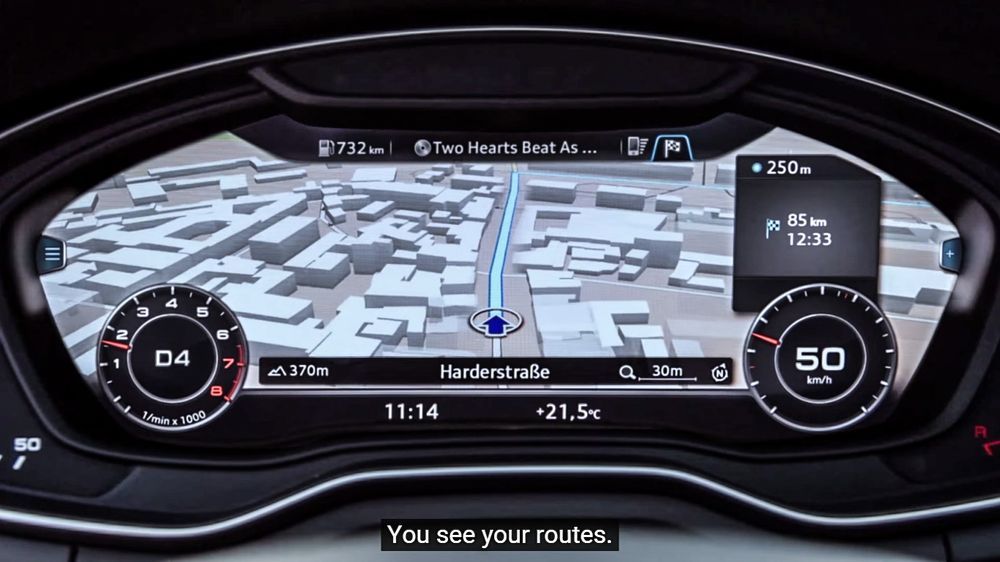 It's an interesting idea, one that brings most of the benefits of a heads-up display without having a cumbersome visor to fiddle with. Humans have not perfected holographic technology yet, so this seems like the most viable automotive solution.
It will cost you, however, with it being an optional extra on the new Audi A4 that will set you back roughly RM2,300 to have it fitted. It is also available in other of Audi's models such as the R8, TT, and Q7.
The Virtual Cockpit interface can display the usual vehicle information, real-time speedometer and tachometer, navigation, phone function, multimedia selection, and more. Powering all this is some advanced silicon wizardry thanks to Nvidia, a quad-core Tegra 30 chip from the Tegra 3 series keeps everything is displayed at a very steady 60 frames per second.
---
---
---
---
Comments