VIDEO: Tianjin Petrochemical Depot Explosion - 36 Fire Fighters Still Missing
Insights A massive explosion that took place recently at the Northern port city of Tianjin has consumed nearly 50 lives, with over 500 people admitted to hospitals (most recent reports state).
The blast, which is believed to have been viewable from space, is said to have come from a mishap at a petrochemical plant in the area, creating a blast as powerful as 24 tonnes of TNT, and shocks reaching up to 2.9 of the Richter scale.
So far, fire fighters have stalled rescue operations, following the death of 12 personnel, and another 36 that are still missing – again, we want to reiterate that this is latest news as per the time of writing, and these numbers are sadly expected to increase over time.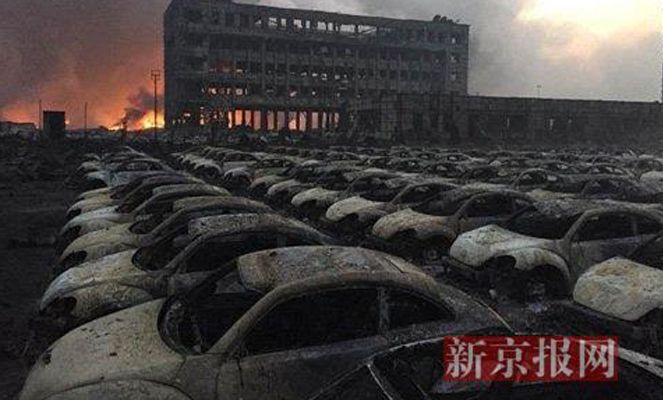 On top of consuming a significant part of the city, its buildings and more, the explosions also consumed a nearby port where thousands of vehicles, visibly several Volkswagen models, can be seen turned to near ash in these images.
Our thoughts are with the people of the city, and we do hope for the best for all affected by this tragic disaster.
【東森新聞粉絲團獨家】天津倉庫驚天爆死傷慘重,東森記者搶先挺進距離爆炸現場僅約100公尺的一座進口車停放場,方圓2公里內滿目瘡痍宛如廢墟,上千輛汽車付之一炬,燒到只剩骨架,損失難以估計。

Posted by F a c e b o o k News 新闻最前线 on Wednesday, 12 August 2015
---
---
---
---
Comments