Volkswagen To Launch A Road Version Of This 350 PS Race Specs Golf GTI TCR
Auto News
At the opening of next week's Wörthersee 2018 festival in Austria, Volkswagen will unveil a 290 PS road going version of the 350 PS Golf GTI TCR race car. Despite being detuned for road use, the road car will retain the same name as the racing specs Golf GTI TCR that is competing in the TCR International Series, which has independent races for various regions.
Closer to home, the TCR Asia racing series is currently being led by fast rising Malaysian talent Mitchell Cheah, who won the opening round of the 2018 TCR Asia series in Sepang, driving a Golf GTI TCR for Liqui Moly Team Engstler.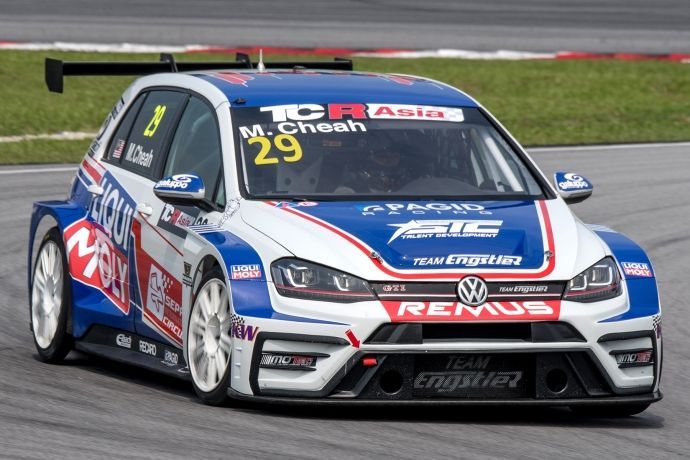 The road going Golf GTI TCR will hit European showrooms by end-2018. Buyers will have the option of removing the 250 km/h speed limiter, allowing the GTI TCR to hit a maximum speed of 264 km/h, making it a perfect weapon for enthusiasts who frequent Nurburgring track days while keeping the everyday usability and comfort that the Golf GTI has always been known for.
The GTI TCR will retain the familiar EA888 2.0-litre turbocharged TSI engine, but boosted further to deliver 290 PS between 5,000 to 6,800 rpm, and 370 Nm between 1,600 to 4,300 rpm. It remains a front-wheel drive, with drive transferred via the familiar 7-speed dual-clutch automatic DSG transmission, but with added traction thanks to a mechanical locking differential.
In comparison, the standard Golf GTI makes 230 PS from 4,700 to 6,200 rpm and 350 Nm from 1,500 to 4,400 rpm.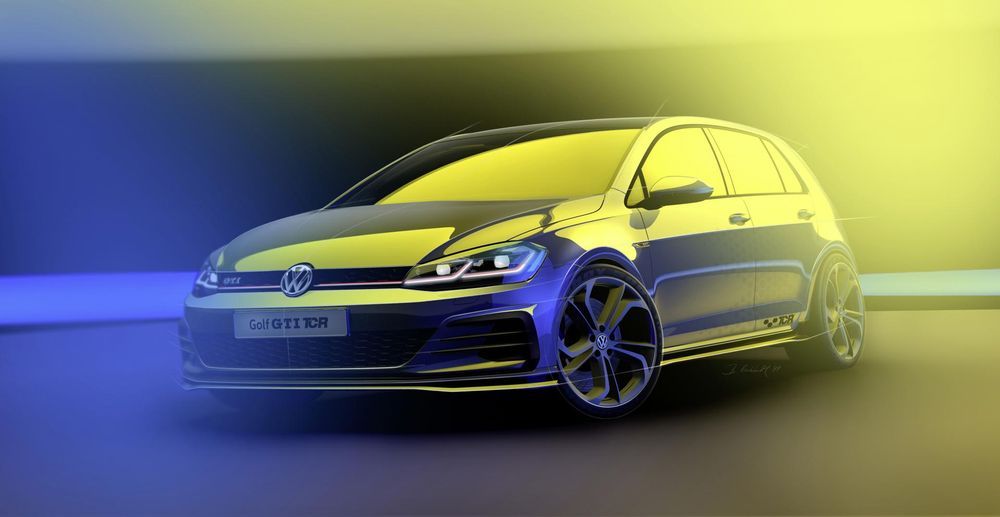 Nevermind the Golf GTI, the GTI TCR's numbers are almost equal to the all-wheel drive Golf R, which makes 290 PS from 5,500 to 6,500 rpm and 380 Nm from 2,000 to 5,400 rpm.
While impressive, the GTI TCR is not the fastest or the most powerful model in the GTI range though. That honour goes to the 310 PS and 380 Nm GTI Clubsport S, which held the Nurburgring lap record for front-wheel drive cars for a brief period until it was broken by the 320 PS FK8 generation Honda Civic Type R.
The Wörthersee festival is an annual gathering of Golf GTI fans. Initially started as an informal gathering of GTI fans at Austria's picturesque Lake Wörthersee, the event now sees formal participation and support from Volkswagen themselves, which in the past have kept a distance from the tuning and modifications culture that Wörthersee is famed for. 
The past few Wörthersee festivals have saw Volkswagen unveiling new Golf models and projects by their young apprentices.
This year's Wörthersee's festival will be the 37th installment, and will take place on 11-May.