Volvo – The Swedish Interloper That Tore Down The Exclusive German Premium Car Club
Insights Cars have been around for a little more than 130 years, initially as something that only the rich could afford. In that timeframe, we have seen the hierarchy of leading premium car marques swapping positions at least three times.
Initially, it was the Germans (Mercedes-Benz, Horch) and the British (Rolls Royce) that ruled the roads; understandable considering that the former invented cars (Karl Benz) while the latter invented pneumatic tyres (John Boyd Dunlop) and tarred roads (John McAdam).
Sometime between the two world wars, the Americans (Cadillac and Duesenberg) muscled their way in at the expense of the short-lived French Bugatti. This three-way contest between Germany, Great Britain, and USA would continue well into the '70s, until the Germans compensated for their loss in World War 2 by pushing out both former Allied Forces, turning premium cars into a Germans-only contest.
So convincing was their public relations machinery that we now have a new generation of consumers who can't name a premium brand that isn't German. Only Mercedes-Benz, BMW, and Audi – the German Big 3 - are worthy mentions.
The same people who would berate a Lexus for being an overpriced Toyota won't acknowledge that Audis are reskinned Volkswagens. It doesn't matter how good a Lexus LS 500 or a Genesis G90 is, because buying any other alternative is something that society somehow requires you to justify.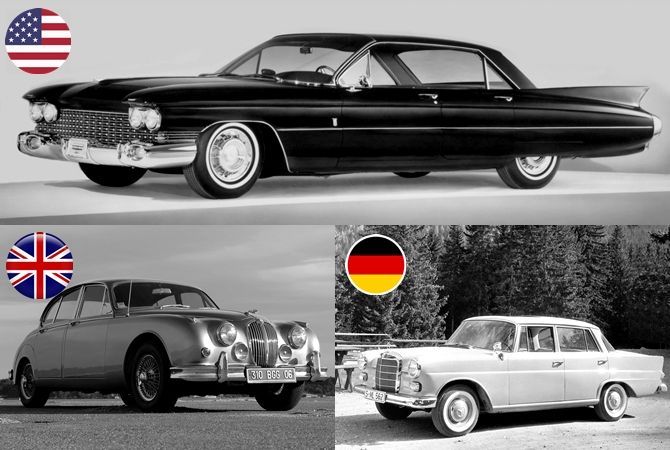 This German-only option is part of the reason why the current available options in the premium car space have been rather boring. Petrolheads from the earlier eras could choose between a flamboyant fin-tailed Cadillac, a stately Mercedes-Benz, or a sleek racy looking Jaguar.
Today, we can only choose between more of the same. Pick a size; C, E, or S, 3, 5, or 7 for small, medium, or large. Then you pick between a sedan or an SUV body - all different flavours of the same German dish. It's part of the reason why we hardly get excited over any new car launch these days.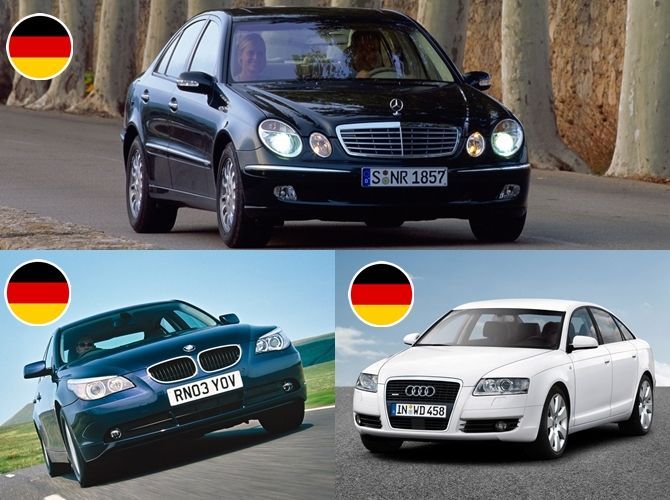 Which brings us to this interloper from Sweden. The new range of Volvo models now drive as well as BMWs, rides more comfortably than many Mercedes-Benzes, with better interiors than most Audis. But if you are going to convince your friends that Volvo is the better car, we wish you good luck and we admire your perseverance.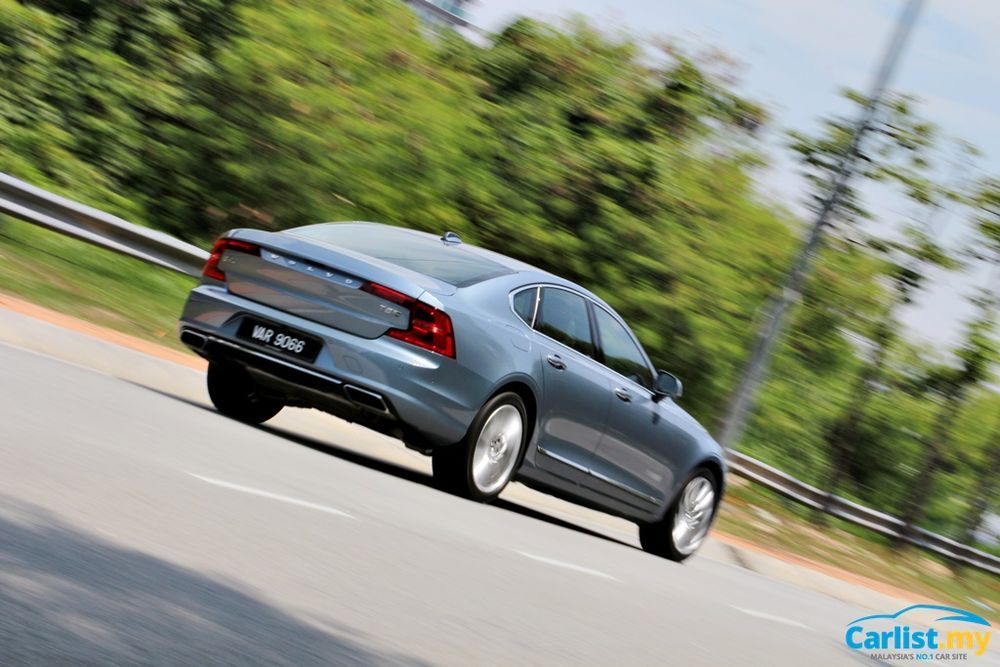 But this post is going to attempt to make a case for this Swedish alternative anyway. Why? Because just as two-party governments work better, and companies that promote diversity are more progressive, a more diverse car market makes for a better place for consumers. The market needs a credible non-German alternative and a progressive Volvo is exactly that.
There's also another reason. Because Volvo is Swedish, they don't like to boast about themselves. Somebody has to step in and open the eyes of consumers.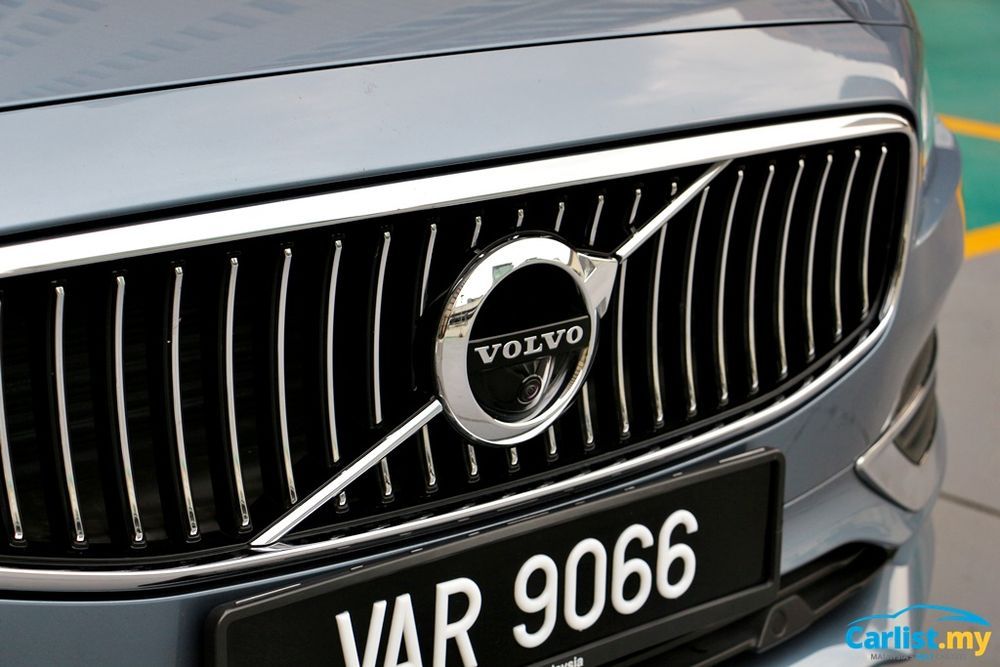 We love Volvos because they offer a refreshing alternative, one that adopts a more passive-aggressive Nordic approach to building premium cars, an approach that celebrates humanity first and engineering second.
But don't for one moment assume this means that Swedish engineering is second rate. Sweden has only one-third of Malaysia's population but it has the world's highest number of Nobel prize laureates per capita of population. Sweden also has one of the world's highest ratio of scientists and engineers.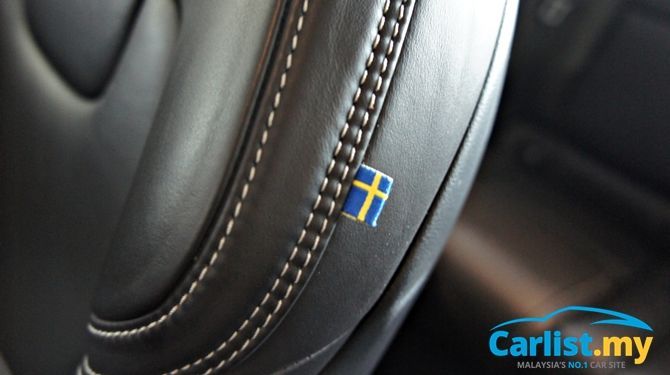 The result? This Swedish marque remains the only car company to produce twin-charged (supercharged and turbocharged) engines. Their T8 Twin Engine models makes up to 407 hp and 640 Nm of torque, more than enough to pull away from any 5 Series or E-Class bar an M or AMG model, but speed is not something that Volvo likes to emphasize. For them, taking good care of humans is far more important than bragging rights.
This is the company that set a lap record on the Nurburgring, not for a public relations exercise, but to confirm their suspicion that they are indeed faster than anyone else, and they kept quiet about it.
In 2016, an aging second generation S60 Polestar, which was already at the end of its lifecycle, set a then-new record for production four-door sedans, with a time of 7:51.110. The record was only revealed to the public one year later. Keep in mind that this S60 was based on a decade old platform.

How fast is 7:51:110? Just two years before Volvo's quiet attempt, a BMW M4 set a time of 7:52. Yes, a sedate looking 4-door Volvo sedan spanked a two-door BMW M car at the 'Ring. Please meditate on that for a moment. One could only imagine what the newer SPA-platform S60 could do.
The Scalable Platform Architecture (SPA) is the only one of its kind, and underpins all current 60- and 90-series Volvos. Unlike rivals, the SPA platform keeps the heavy hybrid battery in the middle of the car for adequate protection even in the most severe crashes, and also to maintain optimal balance, so the car has enough agility to avoid a danger in the first place.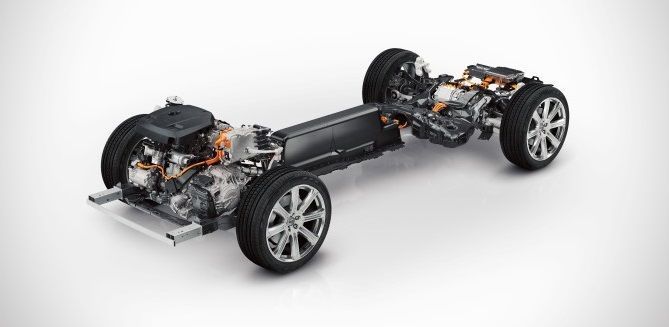 Volvo is also the only brand in its class to offer semi-autonomous driving functions, known as Pilot Assist. Engage it and you can briefly let go of the steering wheel. The car's complex set of camera and milimetre wave radar will read the lane markings and presence of objects around it and steer the vehicle accordingly. Current regulations don't allow the function to operate for any more than 15 seconds, but you can engage it while you grab something from your bag. The idea is that in the future, the technology is smart enough to drive the car and parks itself (which it is already capable of).
Its natural language-type voice control function is also the best in the business; no odd instructions to follow; just say "Change radio, set temperature, navigate to, etc etc,"
But never mind about its horsepower or computing power because a premium car is all about its interior and how it takes care of its occupants - not just their comfort, but also their wellbeing.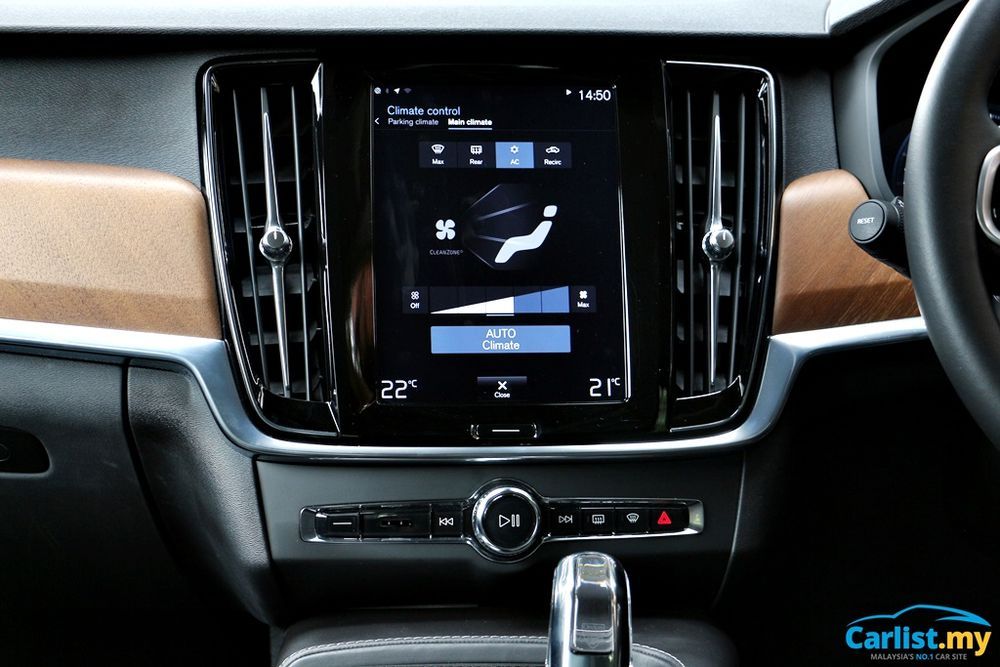 All Volvo air-conditioning systems are equipped with Interior Air Quality System (IAQS) and Clean Zone Interior Package (CZIP).
The former filters out poisonous fumes from vehicles in front. You can't smell it but nitrogen dioxide and carbon monoxide are a common pollutants that get past most car's air-conditioning filters. When IAQS detects high level of pollutants, it shuts the air intake.
The latter works to remove 'new car smell,' which smells good but actually consists of cancer-causing Volatile Organic Compounds (VOCs). CZIP works by momentarily blasting the air-conditioning's blower when the car is unlocked for the first time after it's parked for extended hours. This fills the cabin with fresh air, pushing out the harmful vapours. CZIP will work in the first four years of a Volvo's life, gradually reducing its service in parallel with the reduction in emissions from cabin materials as the car ages.
Thanks to these measures, the air quality in Volvo cabins well exceeds the minimum standards set by the World Health Organization. It is also the only car air-conditioning system recommended by the Swedish Asthma and Allergy Association.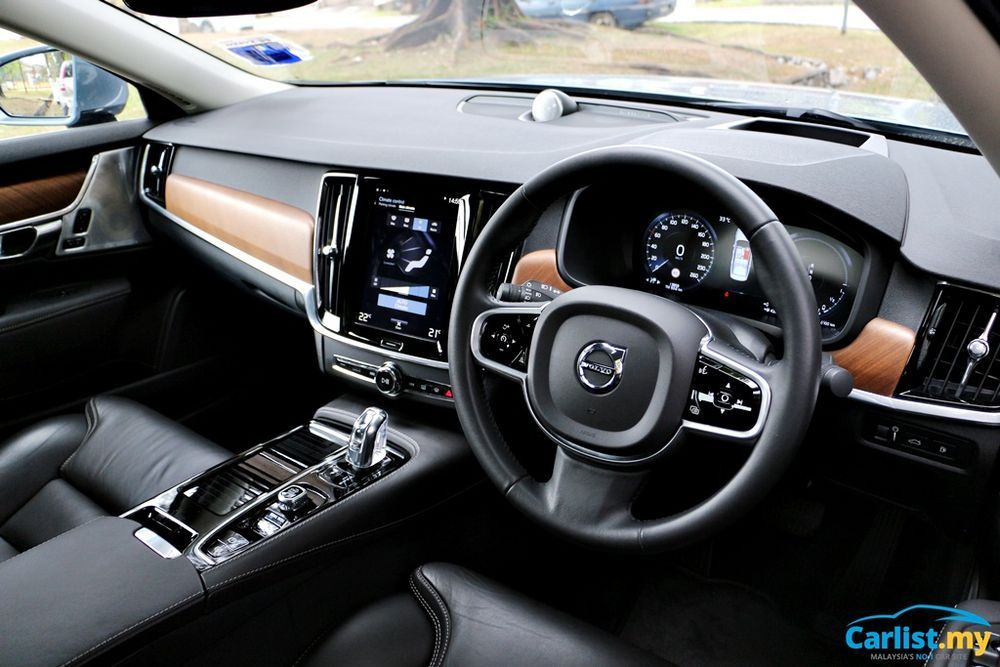 If clothes make a person, then premium cars should be defined by the cabin materials used. Everything from the leather to the wood trim to the aluminum inserts and of course, the party piece – the Orrefors crystal glass gear knob fitted on all T8 variants – feels one grade higher than those fitted in German equivalents.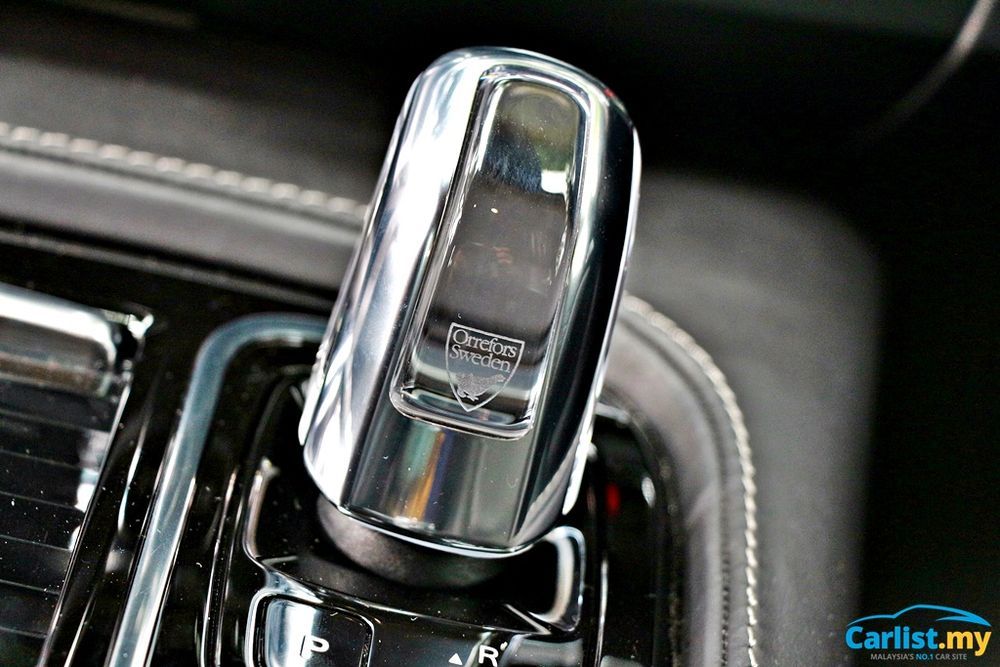 The genuine walnut wood veneers used have none of that over-lacquered old fashioned feel to it. Instead, the overall finish feels very new age. These Volvos are not hand built like a Bentley but they might as well be one. Have you also noticed those beautiful diamond cut control knobs?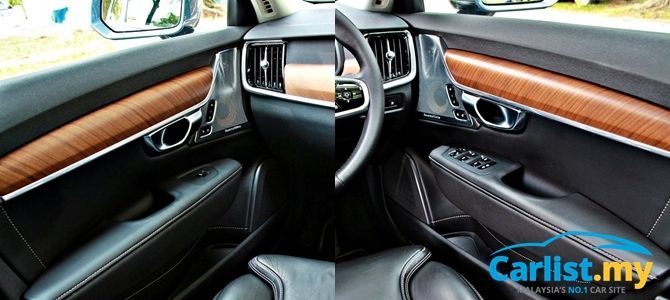 The wood patterns are matched and aligned in a symmetrical manner so the wood on the left-side of the cabin is mirrored on the right-side, just like a Bentley-class vehicle! That's a very time consuming task, especially when it involves natural wood.
The Bowers & Wilkins audio system is only available in the Inscription Plus models but it's definitely worth the extra money because it's the best in any car bar a Rolls-Royce. Not even the Burmester setup in a Mercedes-Benz S-Class or a Harman Kardon in a BMW 7 Series are able to match sound reproduction quality of the Bowers & Wilkins in the S90.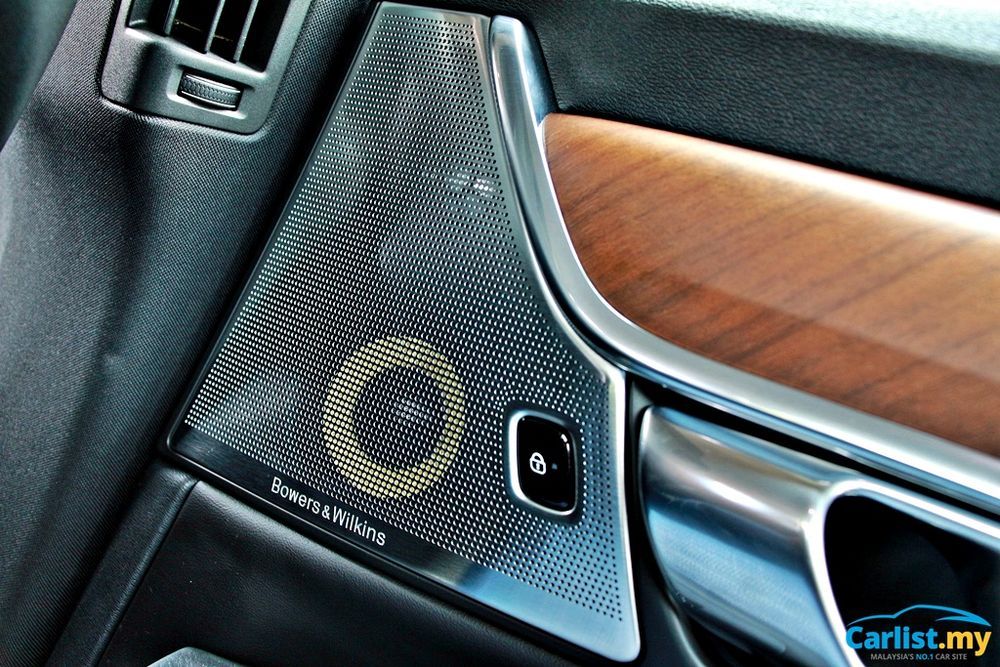 It's not that other audio specialists aren't as good as the British brand, as Bowers & Wilkins systems are also available in several other cars but none can match the sound quality of tunes played inside a Volvo cabin. The difference is because Volvo puts greater emphasis on providing a high quality audio systems than its peers. Since music is essential for the wellbeing of the human soul, prioritizing audio systems sits very well with Volvo's overall philosophy of putting the needs of humans over engineering.
If an engineer from Bowers & Wilkins has determined that the optimal position of a speaker or a tweeter is in a particular location that's already taken up by another component, it is a Volvo engineer's responsibility to move that component out of the way and to find another solution. Note also how well-crafted the speaker housings are in the Volvo.
Volvo's seats are also our favourite. These are the only seats in the automotive universe to be designed with input from orthopedic surgeons from Sweden's Chalmers University of Technology. They are not just ergonomically sound, but are also the safest around. It's still the only seats that are designed to protect your spine in a severe run-off road scenario, where the car is at risk of smashing its bottom onto something hard. Most car seats, even those in premium cars, are designed to cope with just frontal, side or rear collisions but not run-off road scenarios.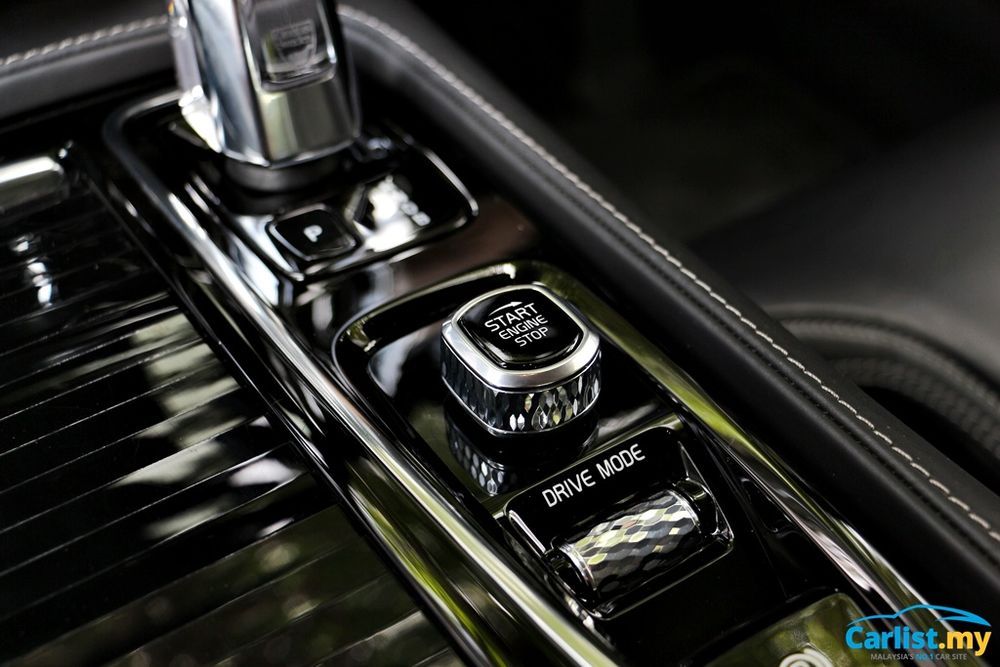 Volvo's Nappa leather seats (standard on 90 series models) are produced by Scotland's Bridge of Weir Leather Company, the oldest independent automotive leather company in the world. The leather sourced by Volvo for its cars was also found in the Concorde supersonic jet, Queen Elizabeth 2 cruise ship, the Orient Express train - all superlatives of luxury travel on air, sea, and land respectively - and of the highest levels of craftsmanship.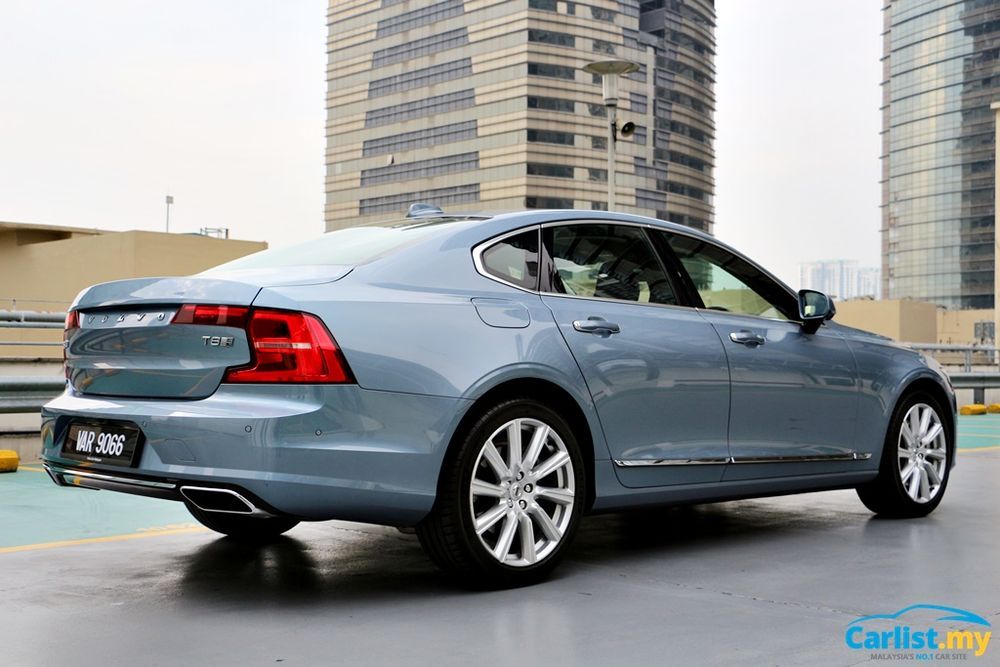 Volvo is more than qualified to lead the club. The question now is whether the buying public and the club's established hierarchy is ready for the new leader. Meanwhile, we will wait with bated breath for the Polestar 1; a sexier, two-door coupe version of the S90.
---
---
---
Comments