VW's Autonomous Parking Function At Hamburg Airport To Be Ready In 2020
Auto News In an effort to prevent their customers from wasting precious time by searching for a parking spot, the Volkswagen Group is currently testing its new autonomous parking technology at a multi-storey car park near the Hamburg Airport.
The project is part of the mobility partnership with the city of Hamburg which aims to become a model city for urban mobility in the near future.
How the system works is that users just need to book a parking space at the Hamburg Airport using an app, and simply leave their car at the entrance of the multi-storey car park.
Everything else is done automatically: the vehicle looks for a free parking space – if required, at an electric charging station. This is made possible by simple pictorial markers in the car park, which the vehicle sensors use for orientation.
But that's not all. While the vehicle owner is away, parcels ordered are delivered to the vehicle boot and the dry cleaning service hangs freshly laundered clothes straight in the vehicle.
Upon return, the driver simply sends a brief message via the app and a short time later the vehicle is ready to drive home at the exit of the car park. Billing is also done via the app.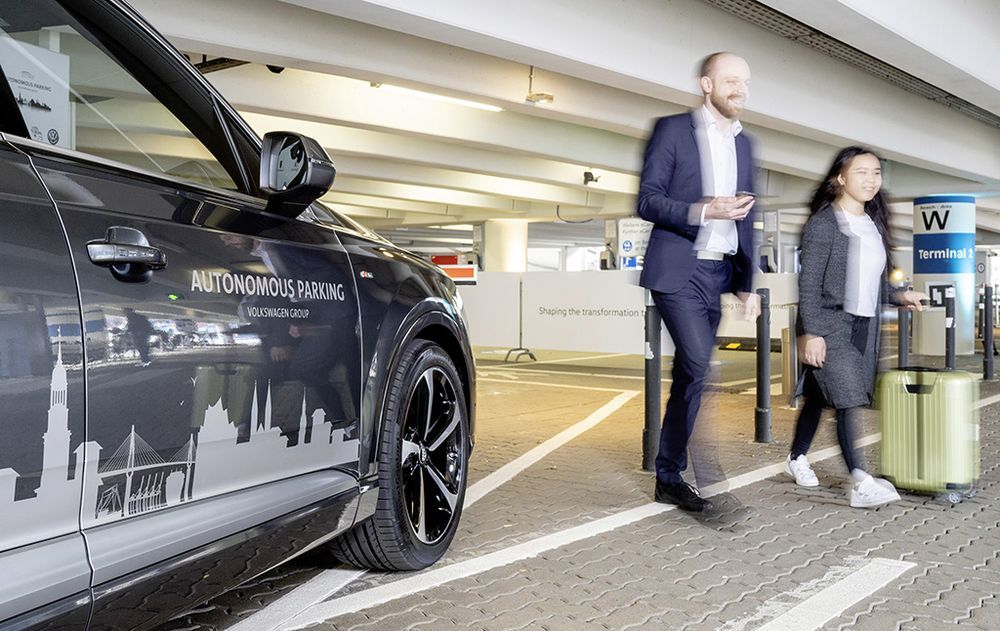 Besides saving time, the technology also saves space, as autonomously parking cars need much less space for parking as drivers do not have to get in or out. This means that more parking spaces could be made available to passengers in the direct vicinity of the airport.
According to the Volkswagen Group, the target is for the first customers to be able to test the new autonomous parking service in the year 2020.
The Hamburg Airport, which is the first airport in Germany to commit itself to autonomous parking solutions, is providing parking lanes in the multi-storey car park directly opposite Terminal 2 for the test phase.
After multi-story car parks, the next stage, according to the VW Group, will be operation in mixed traffic, where the vehicles will be parking and moving autonomously in the same areas of the car park as cars with drivers.
---
---
---
Comments