RM2 Million - R34 Nissan Skyline GT-R V-Spec II Nur Or...?
Insights Do you plonk down RM2 million for an R34 Nissan Skyline GT-R V-Spec II Nur or do you instead look for faster, better, stronger cars?
---
Because of depreciation, used cars don't tend to carry the same high price tag as a factory fresh example. Of course, there are exceptions to that rule, with classic or vintage examples of rare and highly sought after vehicles only increasing in price as the years roll on.
Case in point: the R34 Nissan Skyline GT-R V-Spec II Nur, which was recently advertised for sale at RM2,000,000.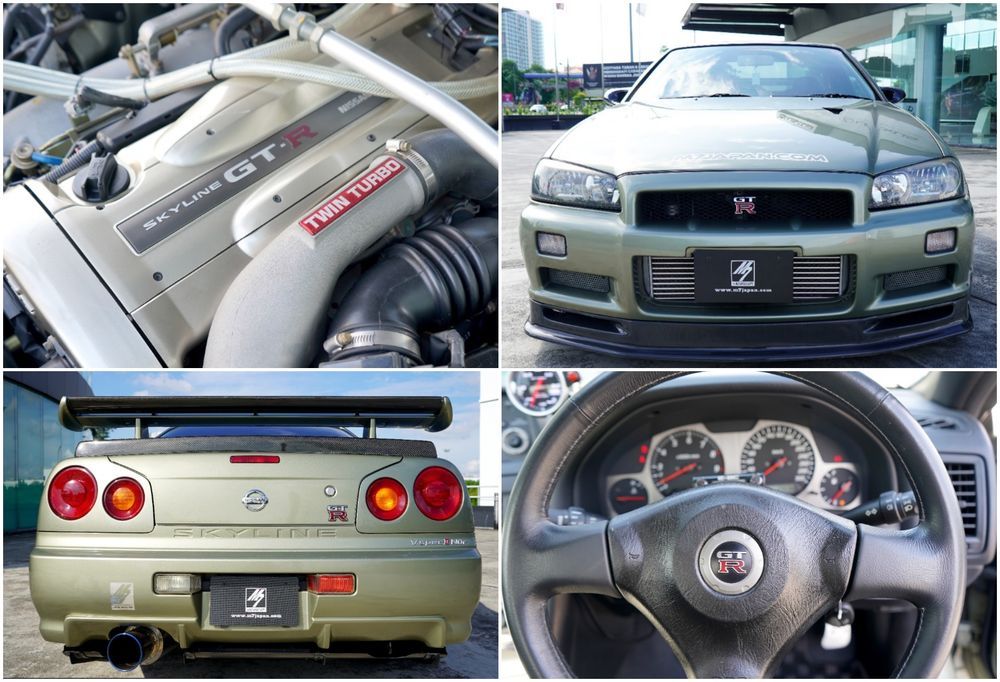 I don't care who you are, that's a lot of money. Surprisingly, as pictures of the car were shared around various social media networks and pages, the internet was having a good ol' time lambasting that price tag, pointing out how it was overhyped and overpriced - in not so many words.
This got us wondering about what might be a more appropriate use of that budget. Charity comes to mind, maybe a chunk set aside for investment or a luxurious extended holiday. But say you had RM2 million burning a hole in your pocket and somehow had to blow it on a car (or cars), would you be better off passing up on that rare GT-R?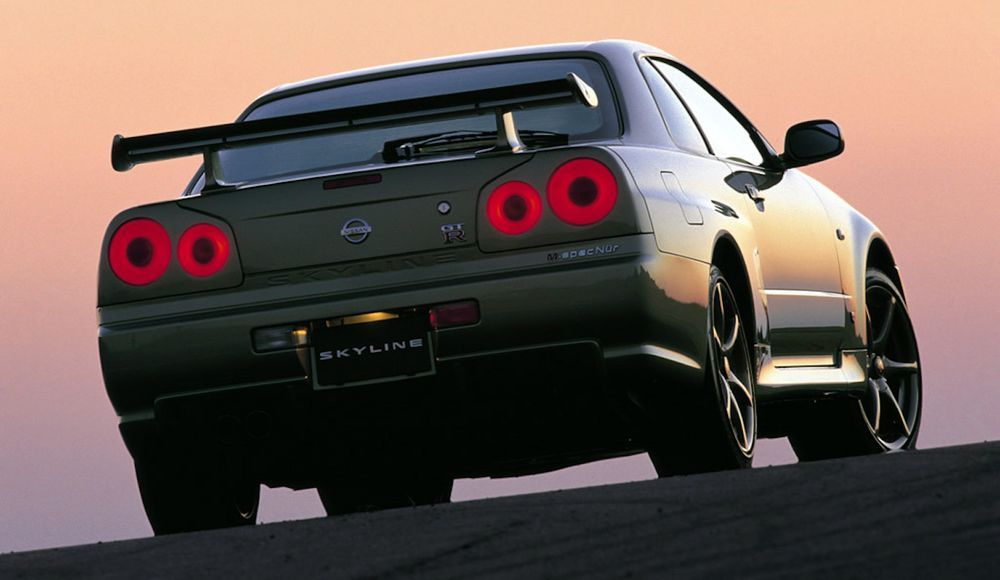 Is It Worth RM2 Million?
Before we get into that, let's run through a bit of background about that extremely pricey Nissan. The R34 GT-R was technically the 5th-generation high-performance model based on the 10th-generation Skyline saloon. The model line made its debut in 1999, quickly rising to prominence in car circles as a track-munching all-wheel-drive monster - hence its nickname - with massive tuning potential.
The R34 Skyline GT-R, even in its base form, was a rare car by modern standards, lasting just 3 years in production with a mere grand total of 11,578 cars made. This rarity only cements its legendary status in the enthusiast community. By contrast, its successor, the R35 GT-R, is much more prolific with a reported 37,315 examples produced in its first 10 years of production since 2007, which is still ongoing.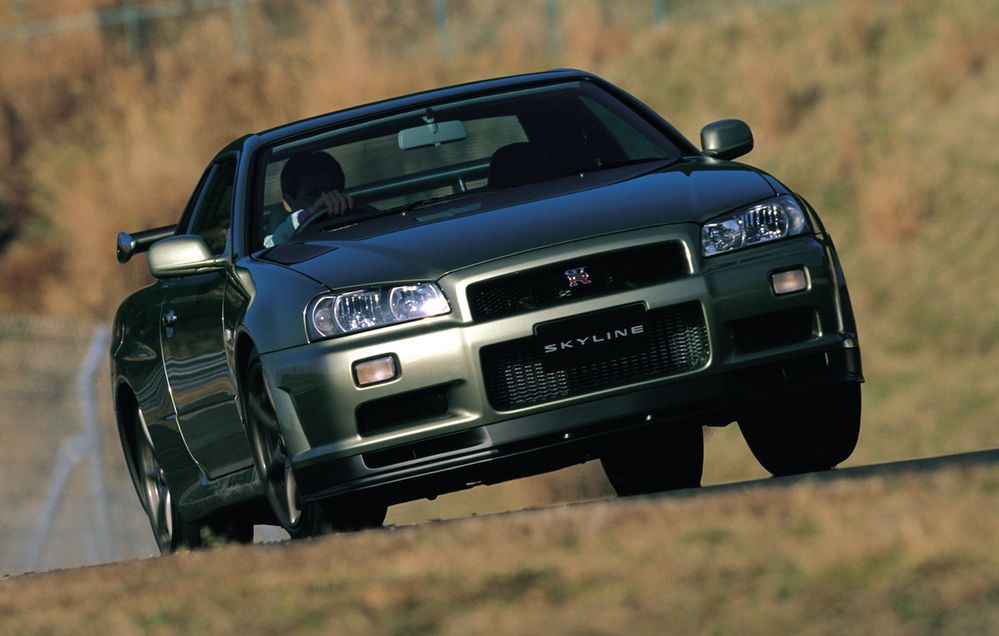 Though the seller here does not state it, the R34 V-Spec II Nur (as in Nurburgring) was only produced in 2002 as one of two final run limited edition variants of which 718 examples were produced of the planned 750. In addition to the mechanical and cosmetic upgrades, which are numerous, this car is also done up in the optional Millennium Jade Metallic body colour option, making it even rarer.
Just recently, in the USA, the same car had been advertised for sale starting at US$485,000 (equivalent to RM1.9 million) while another is currently being auctioned in Japan starting at 50 million Yen (also RM1.9 million). So yes, it does have some justification for costing that much here too. That being said, those other examples had less than 500km on the odometer, so despite being 19 years old, are basically brand new. Mutiara Motors isn't shouting about their unit being super low mileage, so it's probably seen some action.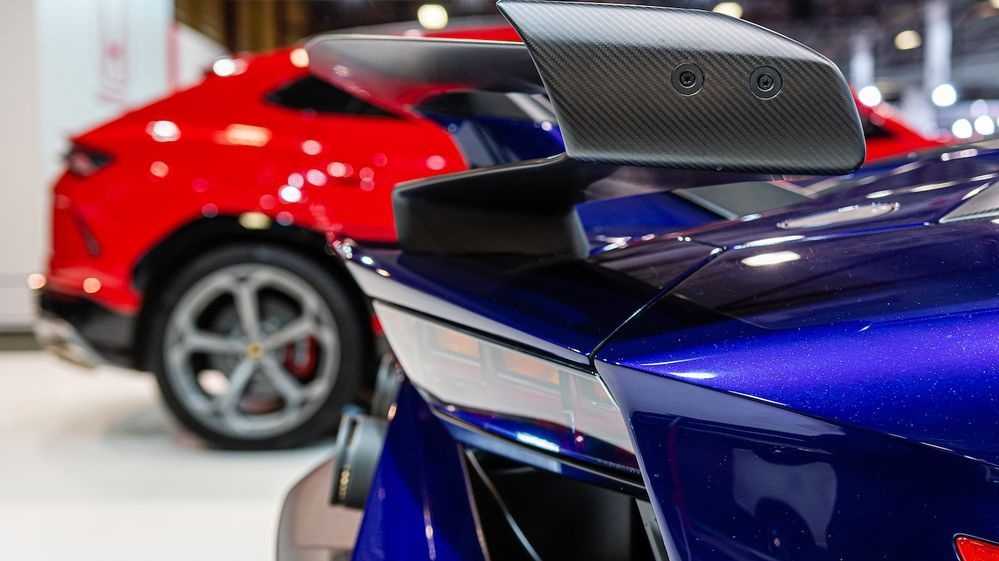 What Else Could You Buy?
Unless you're a JDM junkie, you might not fully appreciate the full pedigree of the R34 Skyline GT-R V-Spec II Nur. And speaking of appreciation, this is a car you might want to keep garaged and well preserved as there's a good chance its value will continue to appreciate. But what's the fun in that?
Cars are for driving, and what could be more rousing than that finely tuned RB26 twin-turbocharged inline-6 unless it was caged in a temperature-controlled crypt.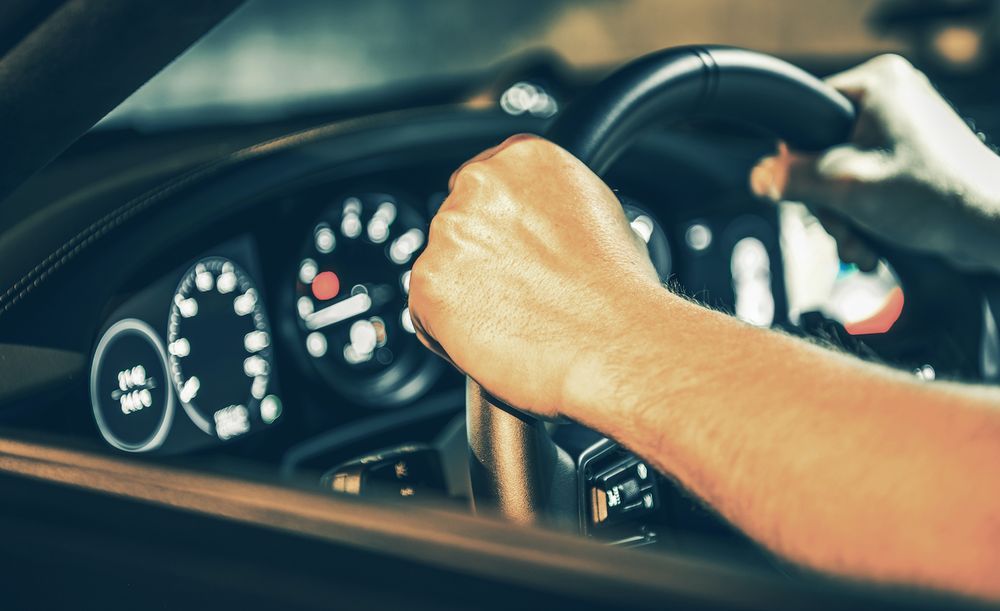 These are some of the (newer) cars that you could get with the same amount of money as that R34, but that you might actually feel compelled to enjoy at every opportunity - going fast or slow.
With that RM2 million budget, you're pretty much spoiled for choice on the used or 'nearly-new' market as the bulk of exotic speed machines are priced near or just below that figure. Go ahead, pick your poison.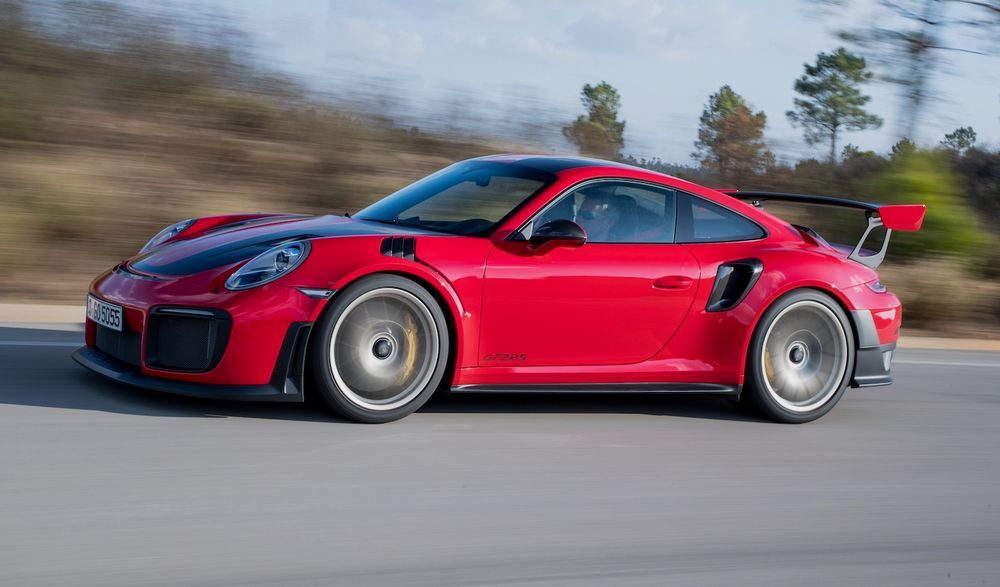 Porsche 911 (991) GT2 RS
This is probably the most outrageous production car Porsche has put on the road and sold to mere mortals. The GT2 RS is essentially a track-oriented lightweight GT3 RS with its naturally aspirated engine swapped out for the twin-turbocharged 3.8-litre flat-6 from the 911 Turbo.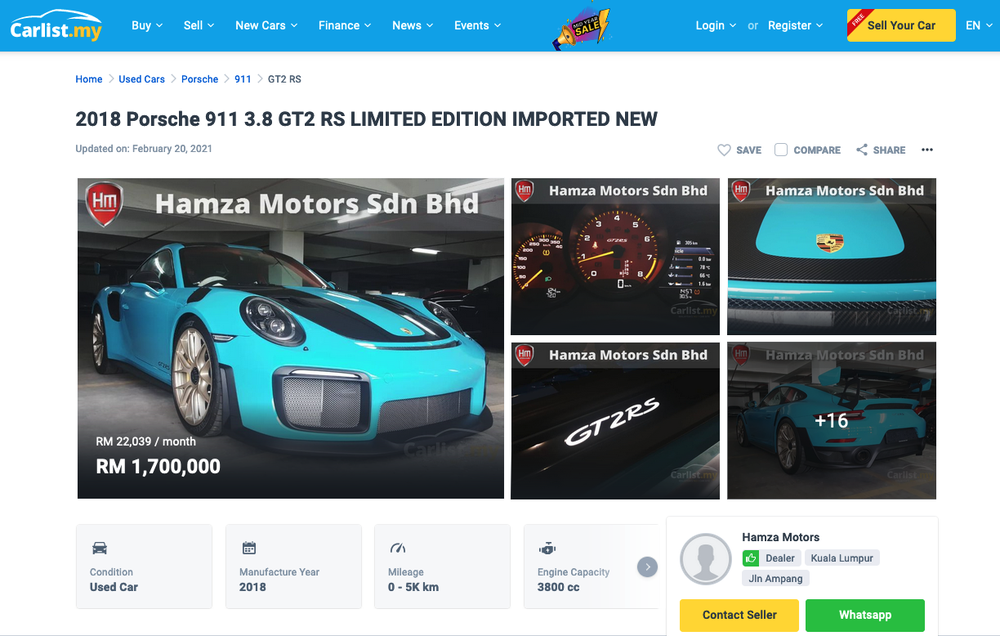 If that wasn't spicy enough, the motor has been tuned to deliver more power, at 700PS and 750Nm. Most frightening of all, the Turbo's all-wheel-drive safety net has been removed so that all that fury is sent to the rear wheels.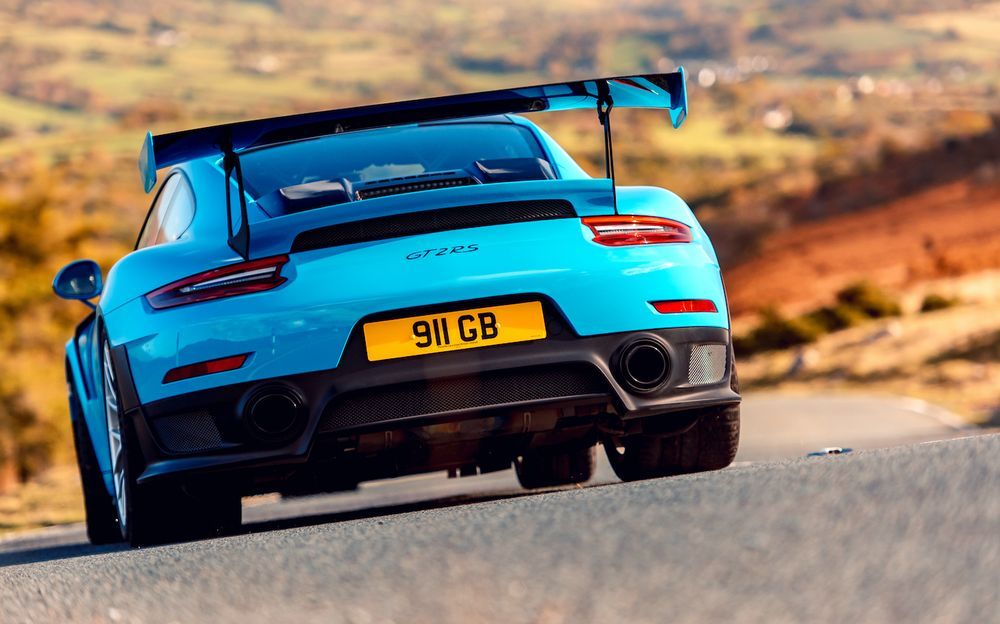 It takes a deft touch and a lot of bravery to push this thing to its limit, but it's epic fast when that synergy is established. It's currently the fastest Porsche to ever lap the Nurburgring with a time of 6:47.25, set in 2017. Last month, June 2021, Porsche broke that by 9 seconds with a time of 6:38.835.
If you want speed, this is for you.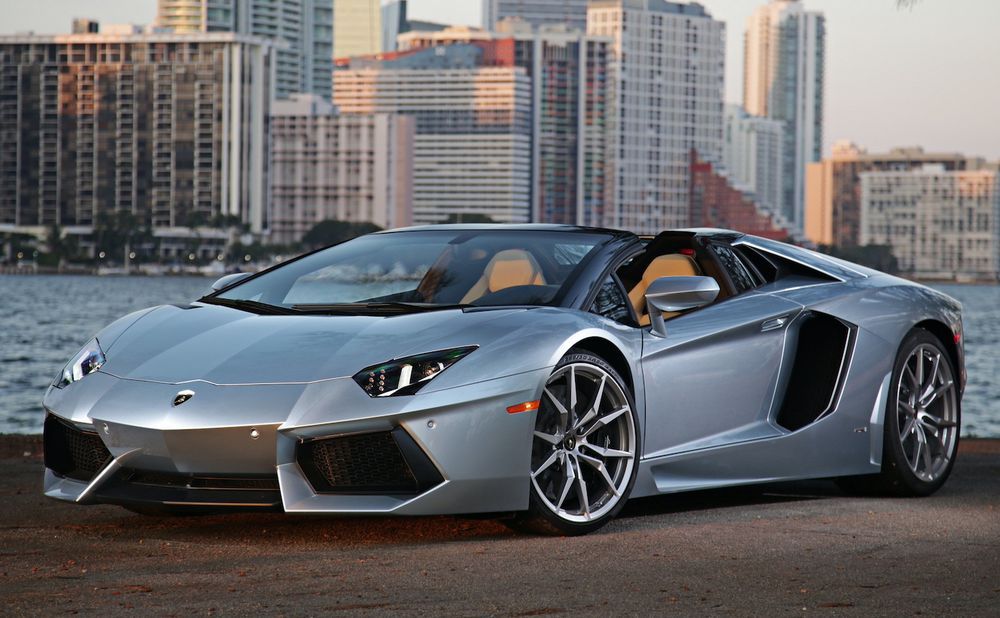 Lamborghini Aventador LP700-4 Roadster
The recent announcement that Lamborghini will be retiring the Aventador comes as little surprise but a good deal of sadness nonetheless, especially when you realise that this car will be the final Bull powered purely by a V12 engine.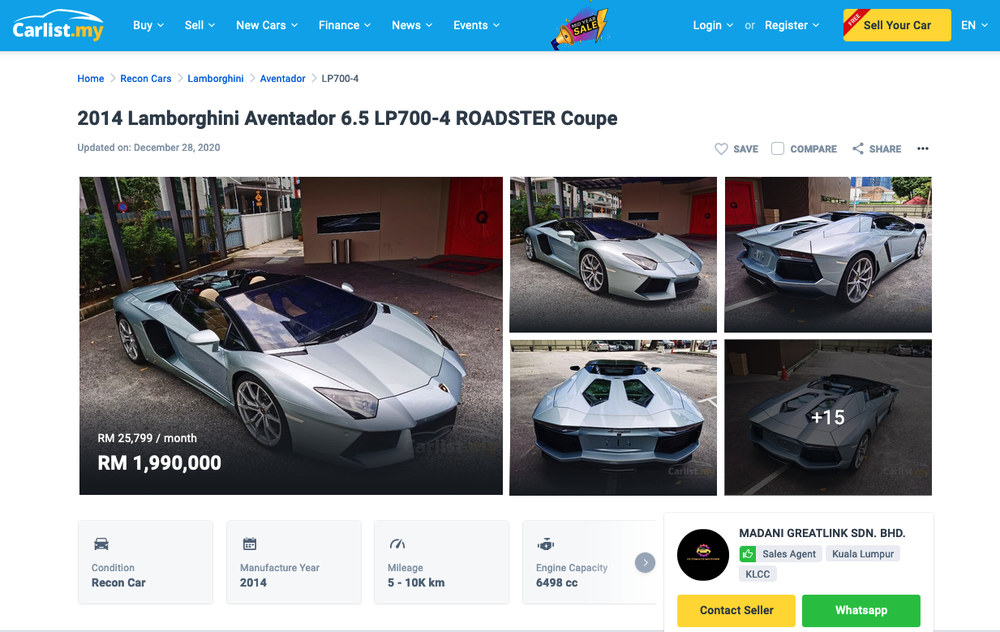 Its successor, when it does finally emerge, will likely be supplemented by an electric motor or, worse, ditch internal combustion altogether.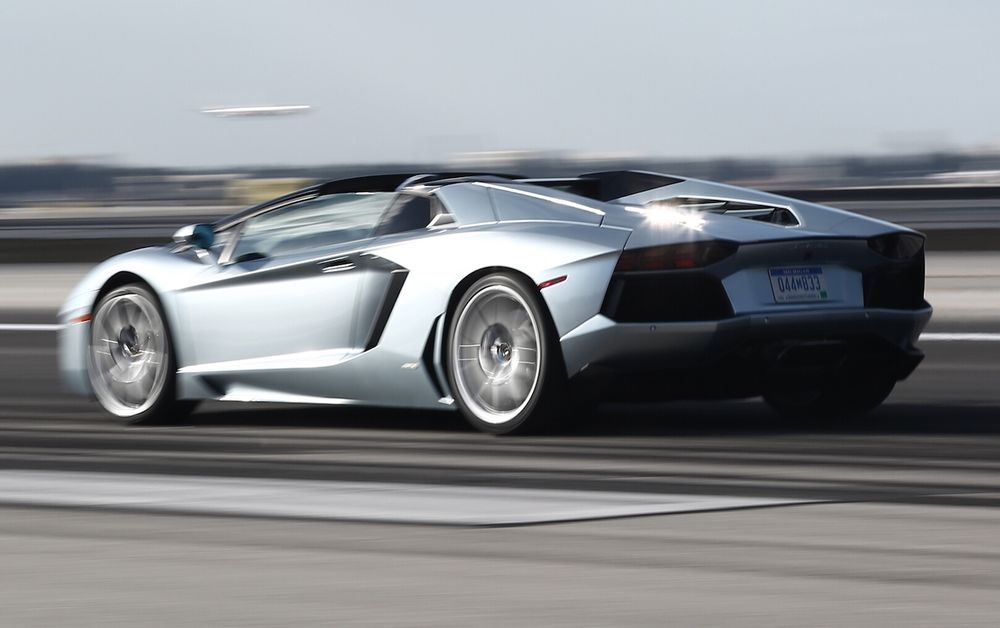 This Roadster version brings a certain restraint, elegance, and Italian riviera glam to the Aventador range, so it's perfectly suited to posing around town or enjoying a scenic coastline drive while that 6.5-litre orchestra synchronises its harmonies to your right foot.
Sensations like these might soon be lost forever, so enjoy them while you can.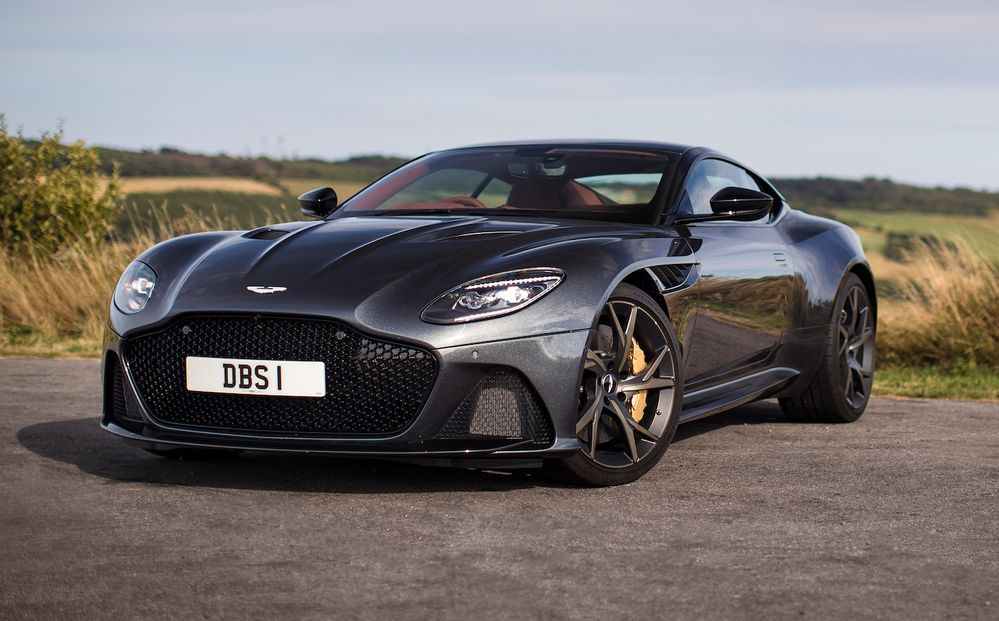 Aston Martin DBS Superleggera
Probably the best looking (modern) Aston Martin the famed automaker has ever produced, at least until the next car comes around. Besides finding a DB5, there's no better way to live out your James Bond fantasies than rolling up in one of these.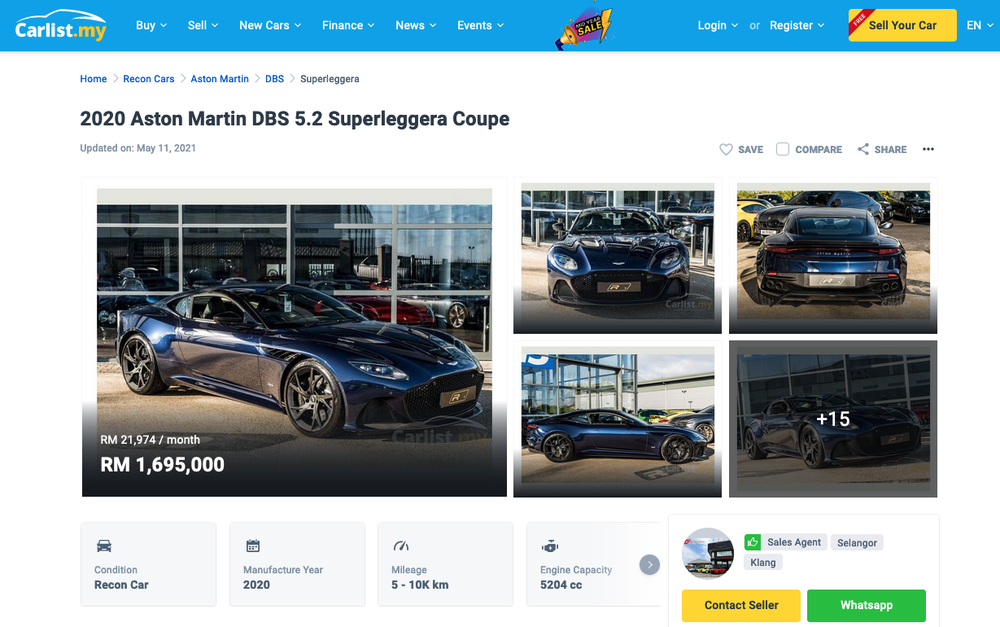 If you measure a car on how special it makes you feel when driving it, not many can scratch that itch quite like an Aston.
This DBS uses the same 5.2-litre V12 from the DB11, but tuned up to deliver 725PS and an earth-shattering 900Nm. And despite being twin-turbocharged, sounds incredible.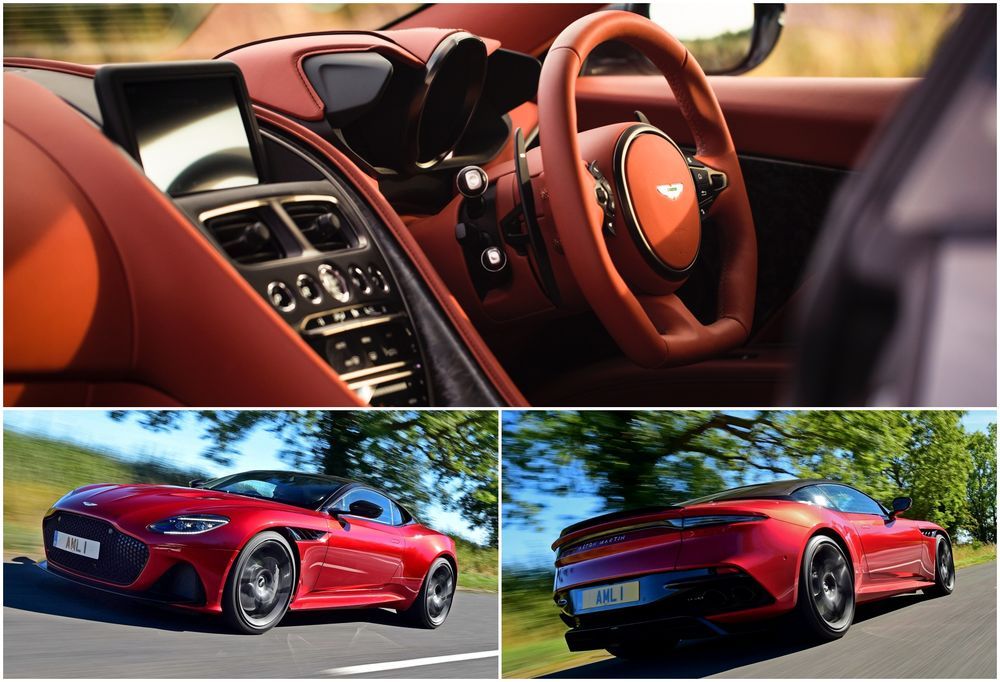 Despite the 'superlight' Superleggera moniker, this is still a very capable high-speed grand touring cruiser, but just one that's also quite good fun when spanked around a track.
The interior is packed with creature comforts as well, enveloping you in a cocoon of fine materials and some high-tech go-faster features.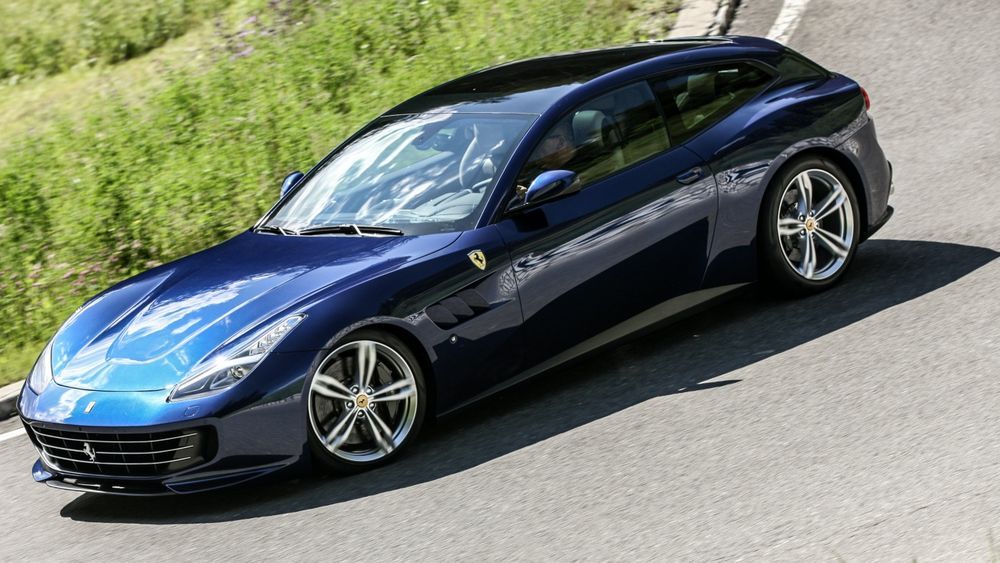 Ferrari GTC4Lusso
This is a Ferrari like no other, which is the main reason why it makes this list. While the rest of the world buys the predictable mid-engine Berlinetta manhood compensation device, this one shows you have class and prefer to not run with the crowd.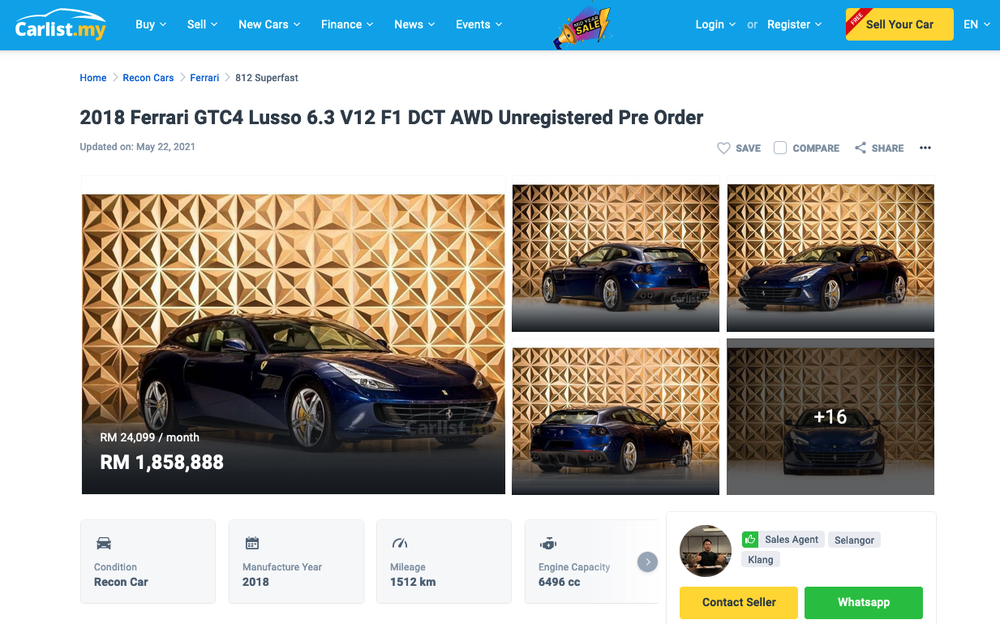 The GTC4Lusso might be a slightly awkward name, but you might remember it in its former form: the Ferrari FF. Conceived as a four-seater Ferrari, hence that original name, the Lusso sticks to its predecessor's foundations by retaining that delicious wagon-like Shooting Brake profile, extended bonnet and, shockingly, a four-wheel-drive layout.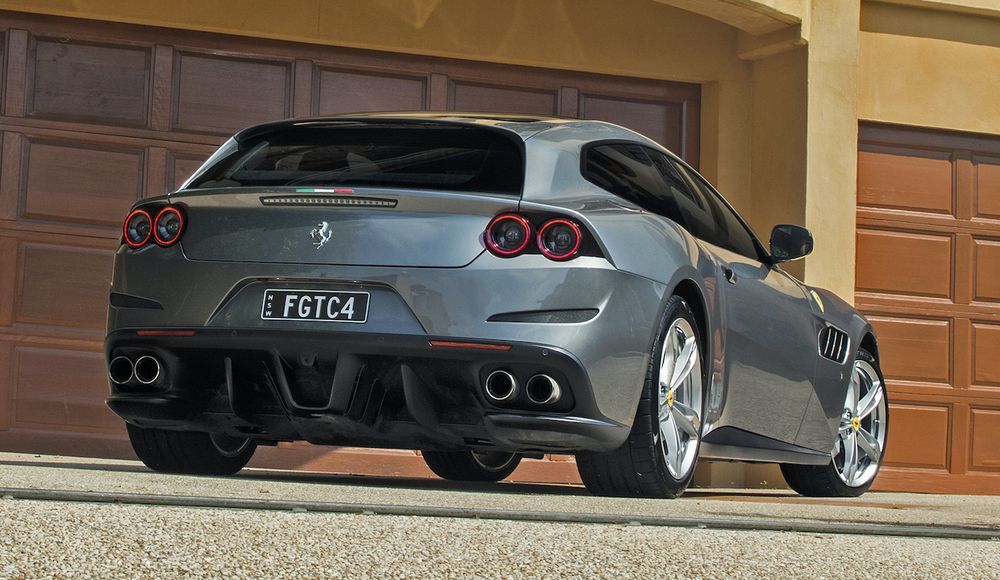 That F140 6.3-litre V12, shared with the F12 is a sonic experience best left untainted by worded descriptions but churns out 610PS and 760Nm in a manner most beautiful, endowing the GTC4Lusso with almost hypercar pace and a razor-like throttle response.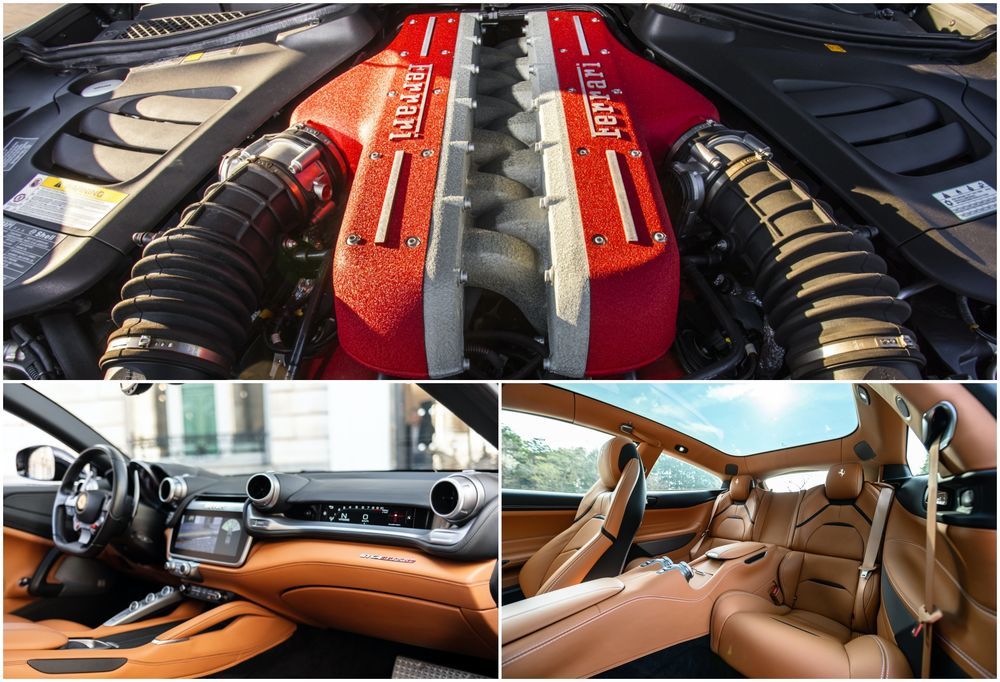 All in a car that's incredibly luxurious inside and has four full-sized seats large enough to ferry yourself and 6-foot passengers across continents in total comfort. You could even call it practical, but better still it stops short of being an SUV, which Ferrari is apparently in the middle of developing. Dark times ahead.
---
Choose Wisely
There we have it, a few choice alternatives for the individual with RM2 million to spend. If that happens to be you, be sure to consider allocating some of that to charity before picking up the keys to your brand new set of wheels. Be that the R34 V-Spec II Nur 'Godzilla' or something else….

For more latest car news, reviews, car buying guides and videos visit us at Carlist.my Auto News.
Check out all the best new & used car deals in Malaysia at Carlist.my.
Sell your car fast with the best offer? Visit us at CarlistBid.my.
Get your latest new car promotion here also.
---
---
---
---
Comments