Why the Nissan X-Trail Hybrid 2020 Should Be Considered!
Insights Edaran Tan Chong Motor (ETCM) has a winner with the Nissan X-Trail Hybrid! Here's why...
---
The Nissan X-Trail is currently on its third generation here in Malaysia. The T32 as it is not fondly known has been in the Malaysian market since 2015. The Hybrid version that we will be talking about today however was launched locally in 2019 and never once have I heard it termed as a 'dynamic, driver-oriented SUV', WHY?
I had the recent privilege of taking my family on a road-trip to Telok Cempedak. A 262 km one-way trip. My requirements for a car were spacious enough to carry three including baby seat and luggage, economical, safe, and a decent sound system. Typical requirements really for a family road-trip. I did my research, made some calls, and finally decided on the Nissan X-Trail 2.0 Hybrid.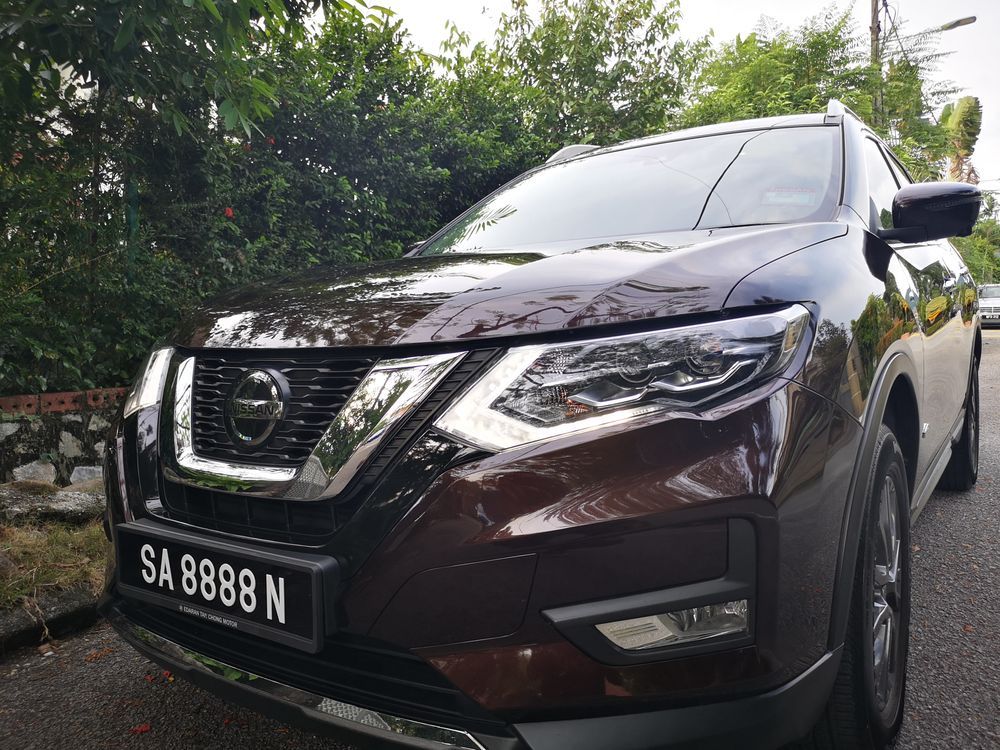 She ticked all the right boxes: 550l's of boot space, lots of rear legroom, hybrid-powered with consumption figures of 16.1km/l, and a 6-speaker audio system with Android Auto.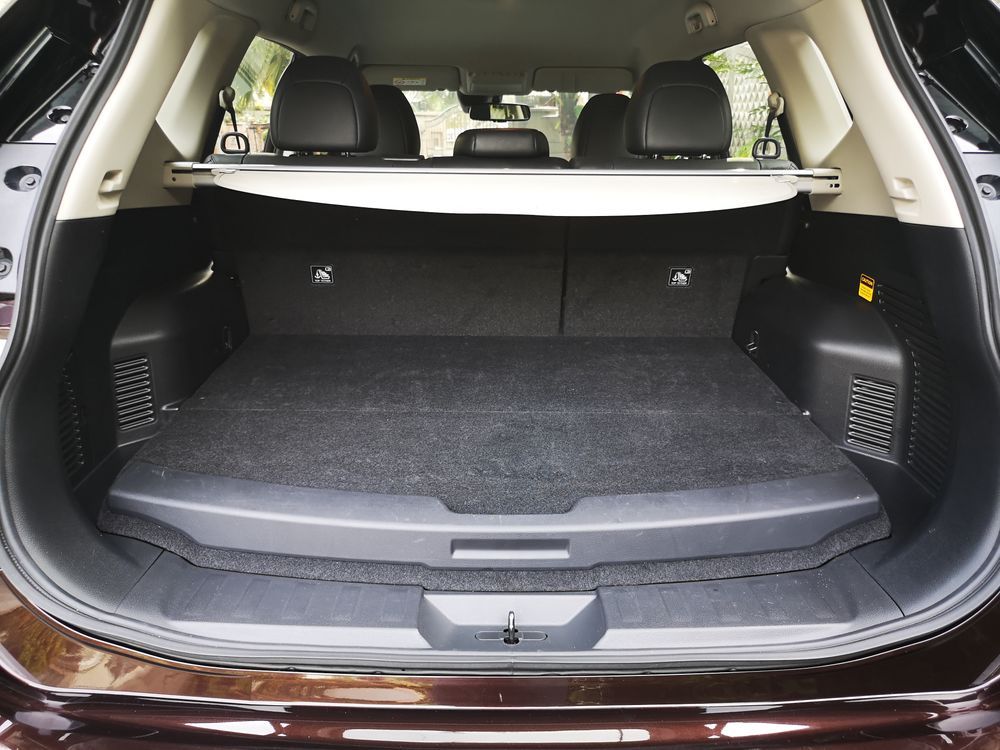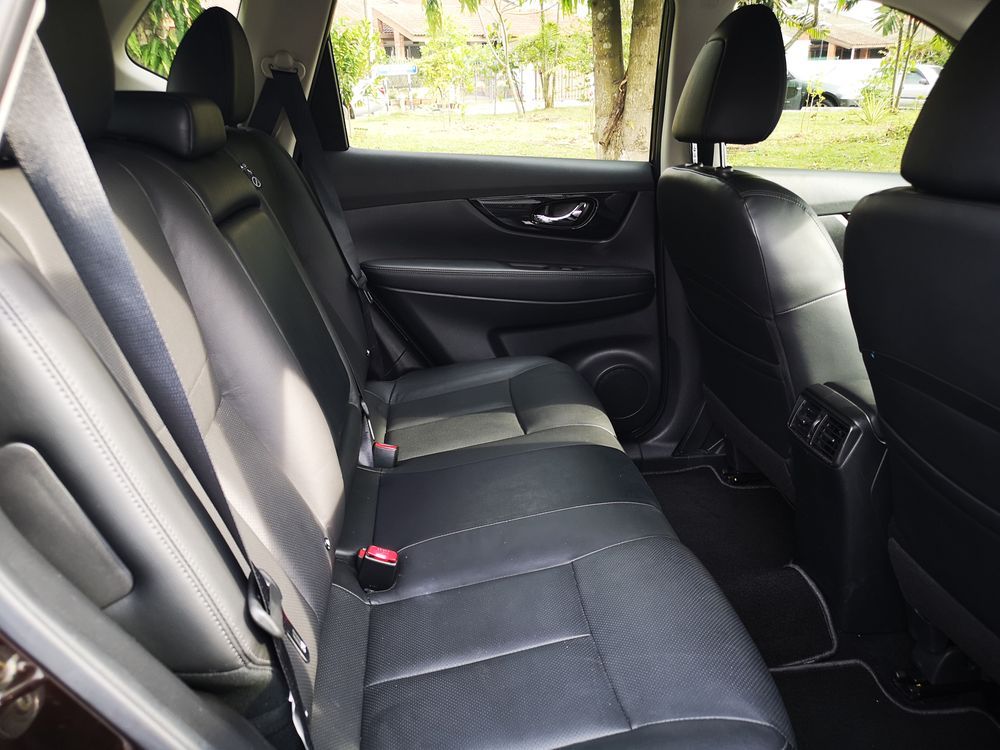 On the way to Telok Cempedek, trusty ol' Google Maps took us via the winding backroads of Bentong. Now you can imagine my horror, here we were hitting the road for our road-trip and we were being directed via windy, twisty backroads, the kind Uncle YS Khong likes showing us his skills on. Now normally, I would relish the opportunity to be on these sharp, sweeping bends but I was in a Nissan X-Trail Hybrid, an SUV more suited to highway cruising, not canyon carving or so I thought...
120 seconds later though I had the beginnings of a smile forming. The X-Trail was sharp, well-weighted and quick. I dare say it handled better than the Volvo XC60 which while it was a very rapid SUV to drive, did not have the same steering feel as the X-Trail.
144 PS at 6,000 rpm with an additional 41 PS from the electric motor was plenty on these twisties, all channeled to the two front wheels via the 7-speed CVT.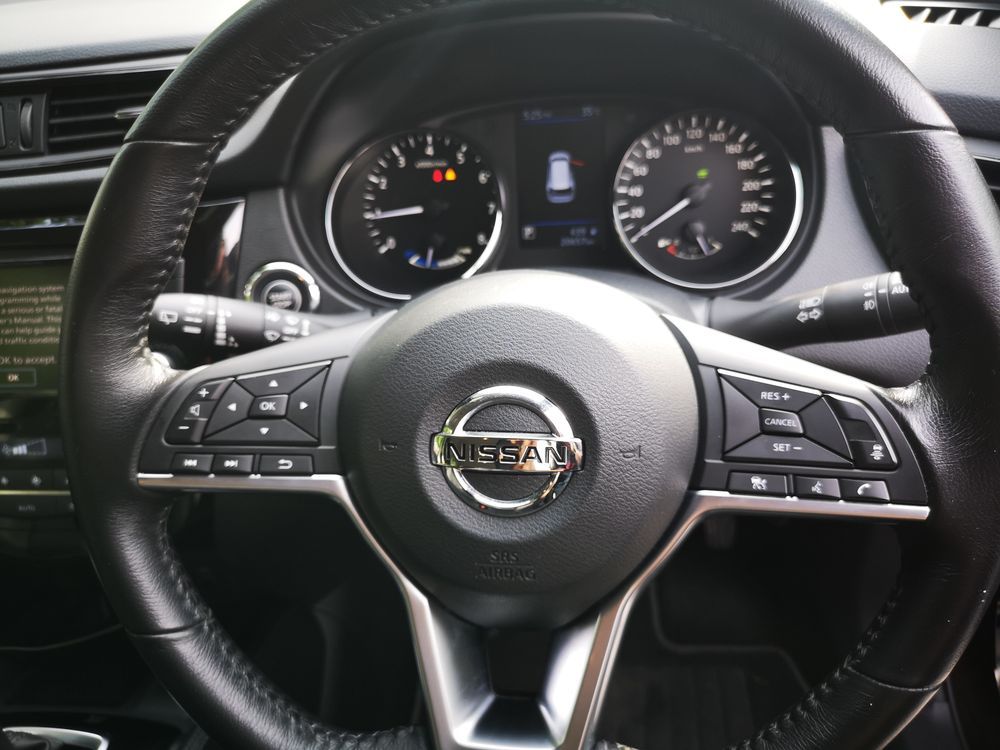 I began braking later and taking the corners faster and the X-Trail did as instructed, no body roll, no floaty rear. She was as sure-footed as any a car I've had the privilege of driving. Her steering got progressively heavier the higher the speed, her brakes stopped or slowed as demanded. She just went where you pointed her and stopped when you asked her. Let's also bear in mind while I was having my fun in an SUV around the bends, my son was fast asleep in his baby seat in the rear.
How did Nissan achieve this? Intelligent Trace Control - this active driver assist feature brakes each wheel individually to help you steer smoothly through the corners and by golly it works!
As much as it has been captivating I'm sure to read my recollection of how well the Nissan X-Trail 2.0 Hybrid in her non-existent Sports Mode (mind-boggling I know) handles, I believe you'll have more fun watching me tackle a portion of the Karak in it.
The only real lag I experienced on the Karak was when the RPM would fall under 2,000, you could feel a noticeable struggle to get it going again but once more, it is the up and down of the Karak and this is an SUV!
Edaran Tan Chong Motor is on to a winner here in my books.
How does she compare against the CX-5, CR-V, Forester, X70 - hmm...maybe that's a video idea worth exploring eh?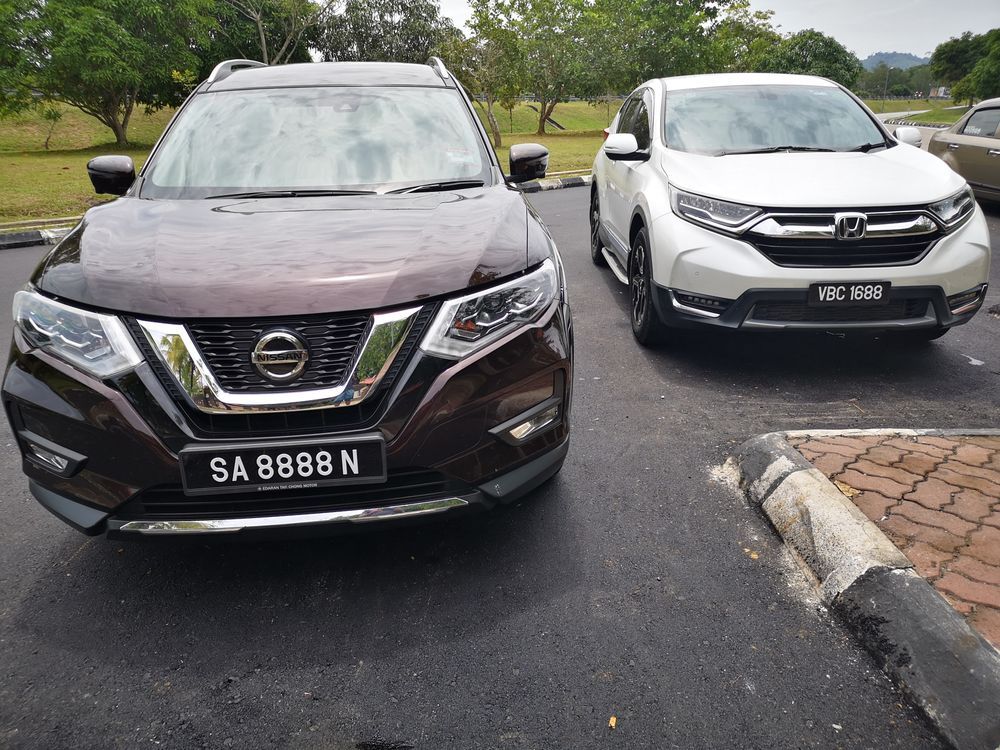 ---
---
---
---
Comments