Why You Should Buy A Honda Jazz Over The Perodua Ativa
Insights Did you know, that not all SUVs have more practicality than your modest hatchback?
---
The simple reason why more and more manufacturers are churning out crossovers and SUVs than ever before is that they are an easy sell. With more buyers falling for the raised look, it's hard for manufacturers to disregard this demand, which in return makes them a quick buck.
There's an opinion that people are buying SUVs because "taller cars imply size, and size implies prestige". And while there are some who fall for this false reading, some fall for an even worse school of thought, which is that SUVs are more practical.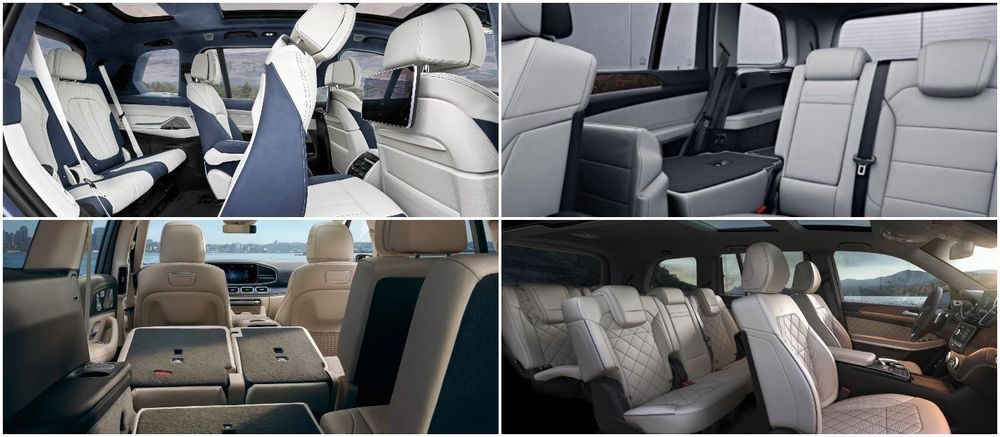 Okay, there's no doubt that full-sized SUVs like the behemoth BMW X7 and Mercedes-Benz GLS provide more practicality than your average car. But what about these crossovers like the Perodua Ativa? Are they any more practical than, let's say, a well-engineered hatchback like the Honda Jazz? Let's find out.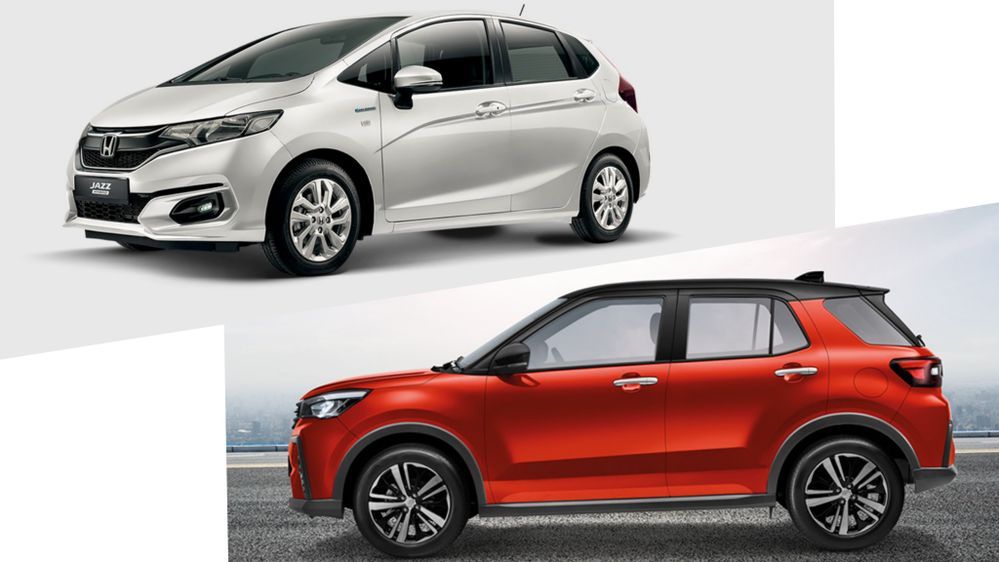 The Honda Jazz is a B-segment hatchback and to some, the Perodua Ativa might be irrelevant in this argument because it's considered more of an A-segment SUV rather than a B-segment SUV. But then again, if we look at the dimensions of the Myvi, which is a B-segment car, then you would say that the Ativa is a B-segment SUV, because all of its dimensions except for its width (only slightly) are larger than the Myvi.
Let's save that argument for another day because we're here to look at whether the Perodua Ativa is more practical than the Honda Jazz. Before we proceed, let's look at some dimensions.
Perodua Ativa VS Honda Jazz
| Index | Perodua Ativa | Honda Jazz |
| --- | --- | --- |
| Length (mm) | 3,995 | 3,989 |
| Width (mm) | 1,695 | 1,694 |
| Wheelbase (mm) | 2,525 | 2,530 |
| Height (mm) | 1,620 | 1,524 |
| Boot Space (litres) | 369 | 330 |
| Curb weight (kg) | 1,035 | 1,099 |
| Price (top-spec) | RM71,200 | RM84,955 |
On paper, it does seem like the Honda Jazz is a slightly smaller car than the Perodua Ativa, but the Jazz is not called the practicality king without reason. Ever since its arrival in 2014, the Honda Jazz has been known as the car with class-leading space.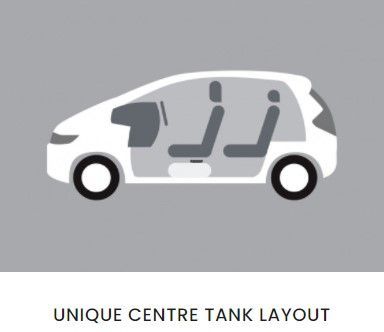 The simple reason for this is not because of how it measures up, but more because of its ingenious interior use of space. There are two main things that give it class-leading space; first, the unique centre position of its fuel tank, which allows for versatile loading space from different angles, and the second, its Ultra Seats.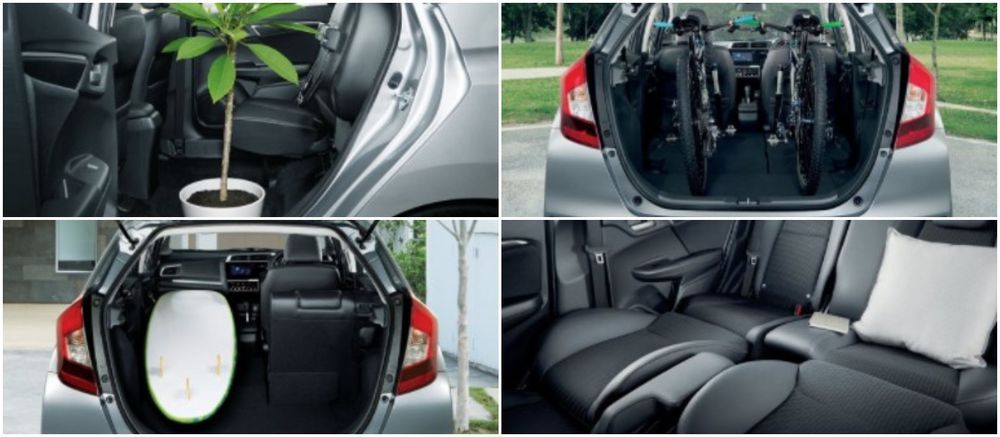 The Ultra Seats is a creative use of space because you can flip them into various configurations, helping you fit whatever it may be. It has, Refresh Mode for when you need to have a lie-down, Long Mode for when you need to haul something long, a Tall Mode for when you need to carry tall items, and Utility Mode for when you need to carry bulky items. All of these different types of seating configurations were designed to help make your life easier and make the Jazz the only car you will ever need.
Although the Perodua Ativa can be considered somewhat practical, It's hard to say that it'll be more practical than the Jazz. So this begs the question if budget permits and rugged looks are not essential and space and practicality is, why not buy a well-designed hatchback like the Honda Jazz?
But what of safety? Isn't taller safer?
But not everybody is after practicality as there are those who buy a taller car because they think taller is safer. Technically this is true but the car has to be bigger and heavier which provides better crash protection than a lighter and smaller one. Since the Ativa is not that much bigger and heavier than the Jazz, the body protection it delivers is potentially the same.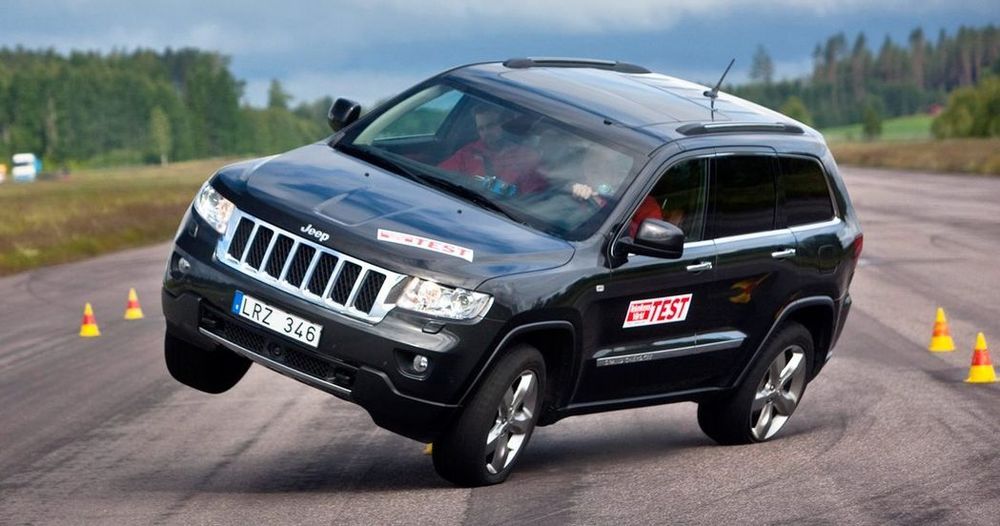 Then there is centre of gravity. A car that is closer to the centre of gravity will generally have less chance of toppling over than a car that is far away from it. This would mean that most hatchbacks that are closer to the ground will be safer than SUVs.
Then there is the opinion that hatchbacks are econoboxes where people generally think they are budget cars and light on safety kit. Well, most hatchbacks these days come with extensive passive and active safety. Even the Ativa's little brother, the Axia comes with Advanced Safety Assist 2.0 which is basically an electronic hazard perception device that helps detect danger and informs the driver.
Generally, SUVs consume more fuel too as they weigh more. The engine will need to work more to get it going. The heavyweight also puts an extra burden on the tyres which will wear out faster compared to a lighter hatchback, so if you want to save money, a hatchback will be lighter on your pocket.
The Jazz is bidding farewell...
Another reason why you should buy the Jazz over the Ativa is that the Jazz will be more precious than most crossovers soon, as it will be discontinued. Your chance to own a very reliable workhorse might be coming to an end soon especially if you're looking for one brand new but if you're looking for a second-hand unit, then really there is no better place than Carlist.my. Upon last checking there are 1,132 listings for pre-owned Honda Jazz's all over Malaysia.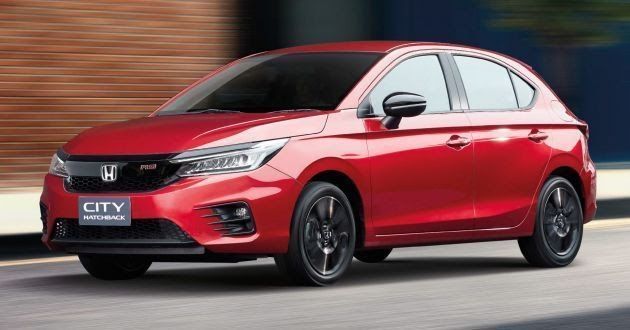 Of course, we also have the impending arrival of the Honda City Hatchback which if pandemic permitting should see a local launch In 2021. The City Hatchback whilst being a stretched version of the Honda City will carry-forward the Ultra Seats from the Jazz. It will also have the same amount of seating configurations and is expected to be priced from RM80k to RM100k.
So a well-designed, customizable hatchback or SUV?
For more latest car news, reviews, car buying guides and videos visit us at Carlist.my Auto News.
Check out all the best new & used car deals in Malaysia at Carlist.my.
Sell your car fast with the best offer? Visit us at CarlistBid.my.
Get the latest new car promotions at New Car website now.
---
---
---
---
Comments