X50 Terkulai Lepas Redah Banjir – Kenapa Perlu Elak Daripada Redah Banjir?
Car Owners' Guides Menerusi sebuah foto yang tular di media sosial beberapa hari lalu, sebuah Proton X50 didapati tertewas di tengah-tengah lopak banjir setelah usahanya untuk meredah banjir gagal. Adakah perbuatan meredah banjir ini berbaloi?
---
Mestilah tidak! Tambah-tambah bila anda menggunakan kereta rare seperti Proton X50. Kereta ni bukan nak tunggu stok sahaja lama, malah nak tunggu alat ganti pun lama. Tidak dinafikan, memandu di dalam keadaan hujan di musim tengkujuh ini merupakan sesuatu yang agak mencabar. Sekiranya anda melihat air di jalan telah mula naik melebihi paras ekzos anda, elakkan daripada meredah air banjir menggunakan kereta anda. Kadang kala, lopak air tersebut lebih dalam daripada apa yang kita sangka. Air tersebut boleh masuk melalui ekzos dan seterusnya merosakkan komponen komponen penting kereta.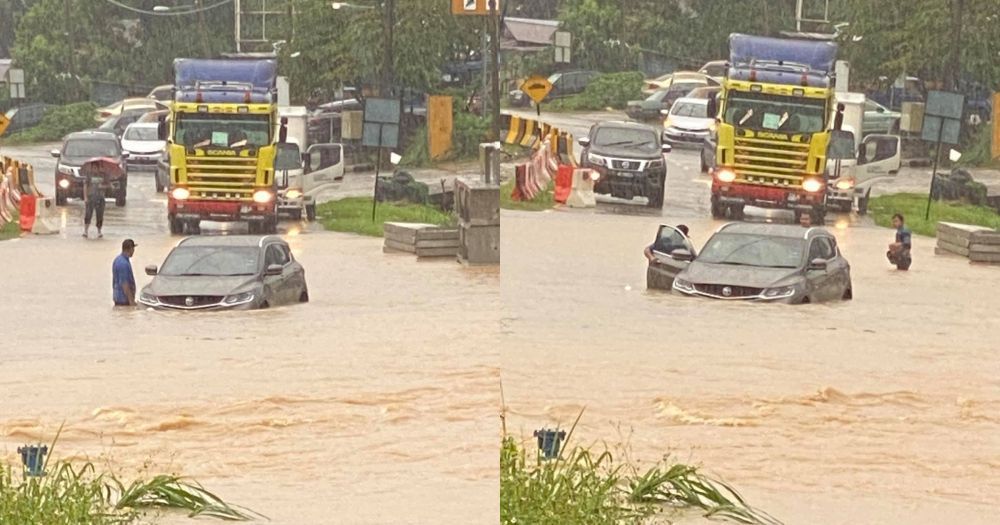 *Kredit foto: Facebook Eone Rossi
Perbuatan ini hanya akan mendatangan risiko kepada kenderaan anda dan ia berupaya untuk mengundang malang yang tidak dijangka. Jika paras air banjir tersebut tak tinggi dan masih nampak permukaan jalan, itu tak kisahlah. Tapi bila paras banjir yang tinggi, seboleh-bolehnya elakkan dahulu daripada meredah banjir tersebut. Meskipun anda menggunakan SUV seperti X50 sekalipun, namun air banjir yang tenang jangan disangka tidak mampu untuk membunuh si rimau. Bila dah sangkut di tengah banjir, barulah anda tahu langit tu tinggi ke rendah.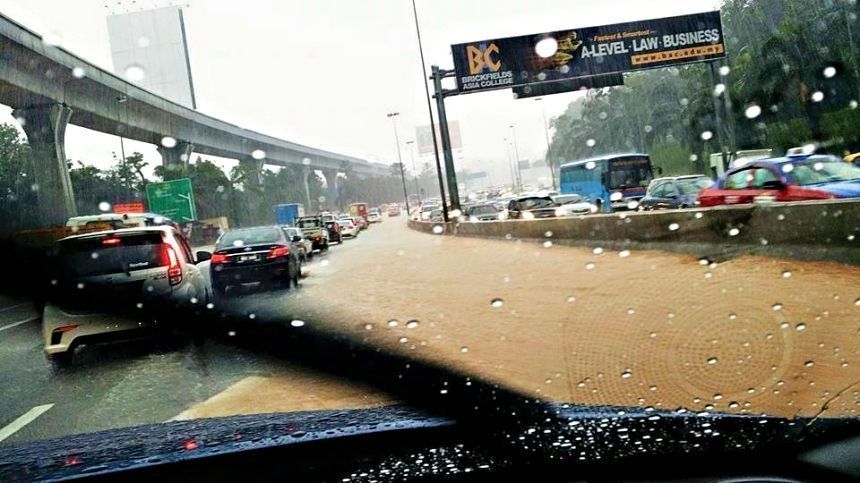 Bukan apa, kalau anda redah air banjir yang tinggi, enjin kereta anda berpotensi untuk mati akibat hydrolock. Hydrolock atau hydrostatic lock merujuk kepada keadaan tidak normal yang berlaku pada sebarang alat yang memampatkan gas secara mekanikal, kebiasaannya dalam sistem pembakaran enjin. Air boleh masuk ke dalam enjin apabila pemandu meredah banjir melebihi paras air intake atau bergerak laju yang menyebabkan wujud gelombang air (tall bow wave).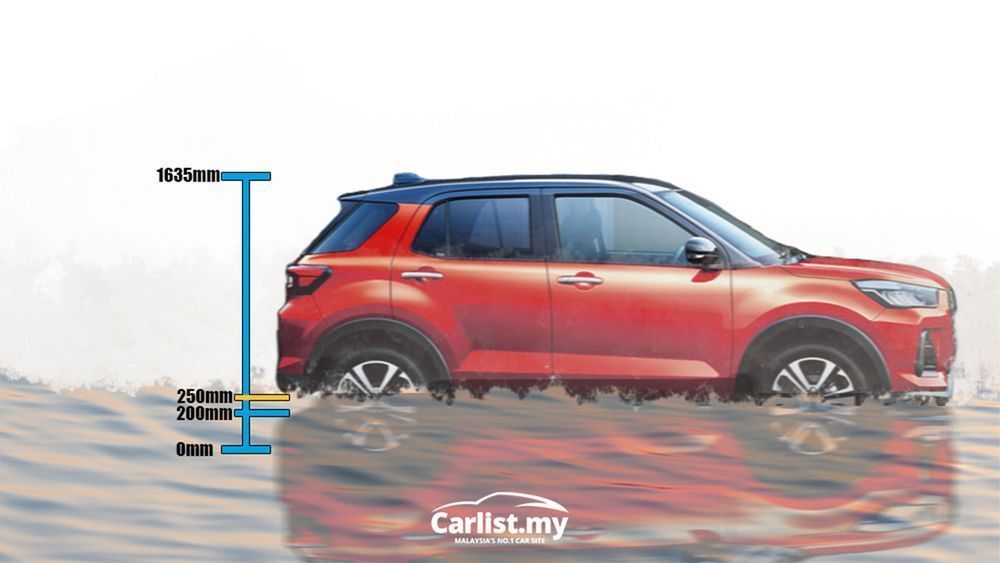 Oleh kerana cecair yang masuk enjin tidak mampat, maka piston tidak boleh melengkapkan pergerakannya dan menyebabkan kematian enjin atau berlaku kegagalan mekanikal. Antara komponen yang berpotensi untuk rosak adalah connecting rod bengkok ataupun patah, crank pecah, head pecah, block pecah, crankcase rosak, bearing rosak, atau gabungan komponen tersebut. Kalau enjin kereta anda tidak dihidupkan atau idle ketika ditenggelami banjir, ia tidak akan menyebabkan kerosakan yang teruk pada kereta. Masalah ini boleh diatasi dengan proses purging iaitu mengeluarkan cecair tersebut dari enjin.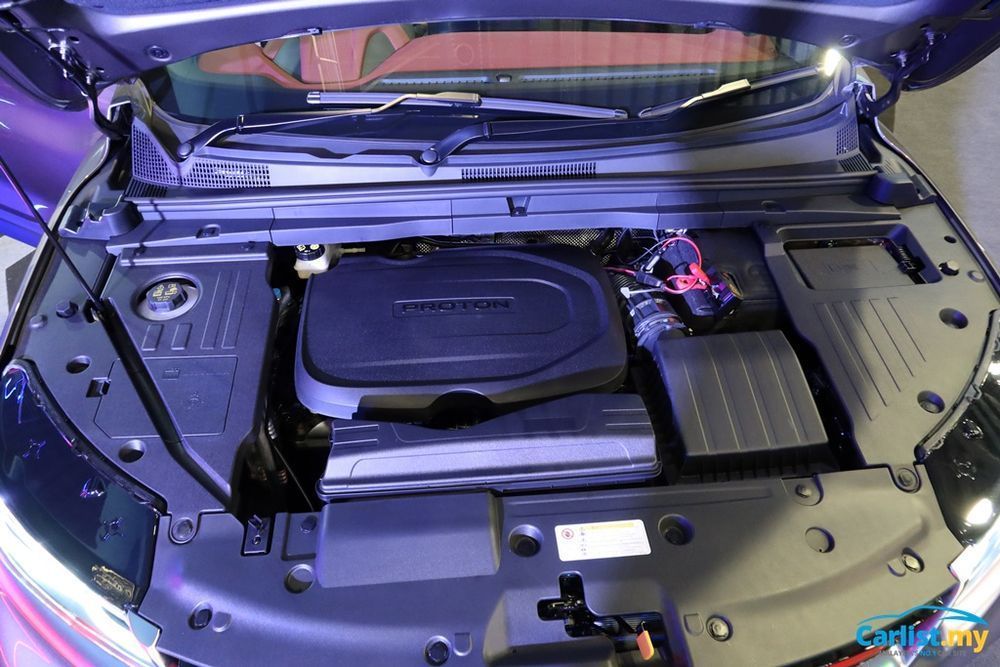 Untuk model Proton X50 dan X70, kita semua sedia tahu bahawa terdapat kekurangan komponen akibat pandemik yang sedang melanda dunia. Bila kereta Proton X50 anda dah rosak akibat masuk air, nak kena tunggu berapa lama pula untuk siap? Ada spare part ke? Kalau ada, bagus lah. Kalau tiada, duduklah termenung dibucu katil untuk berbulan-bulan sebelum kereta anda siap. Lebih memeritkan apabila X50 tersebut merupakan satu-satunya kenderaan milik anda. Menangis tak berlagu nanti bila tiada kenderaan untuk bergerak. Haritu dah tunggu lama untuk dapatkan kereta, kalini kena tunggu lagi untuk dibaiki pula.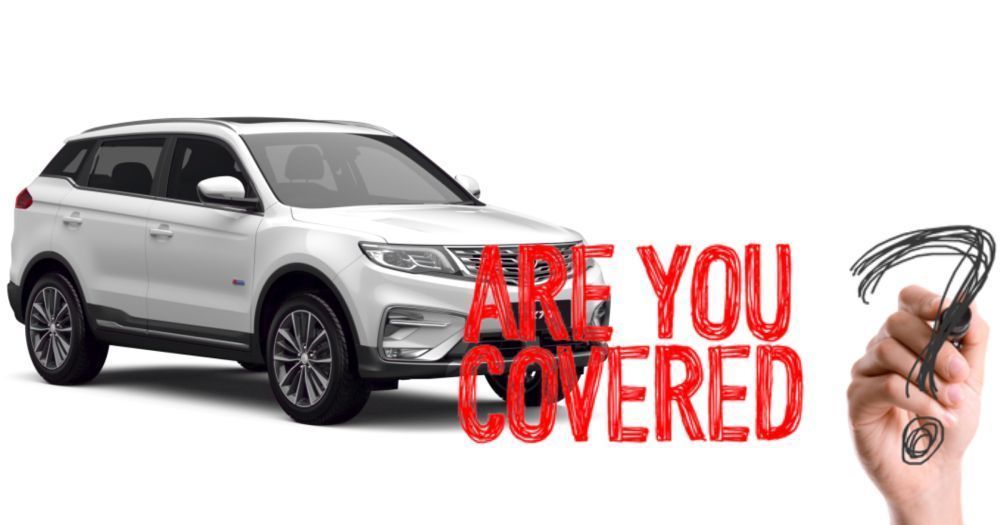 Jika kereta anda terperangkap di dalam banjir, klausa perlindungan bencana alam semulajadi mungkin menjadi penyelamat dompet anda. Oleh itu, anda dinasihatkan untuk mengambil perlindungan tambahan seperti perlindungan bencana alam dalam insurans anda. Meskipun anda mengambil insurans komprehensif yang menyeluruh, namun ia tetap tidak akan membayar sebarang pampasan atau ganti rugi kepada anda jika kereta anda rosak teruk akibat bencana alam seperti banjir atau pokok tumbang akibat ribut. Perlindungan daripada bencana alam dipanggil Peril Khas. Perlindungan yang diberikan oleh polisi termasuklah melindungi kereta anda daripada bencana alam seperti banjir, gempa bumi, tanah runtuh, tanah gelincir, taufan dan sebagainya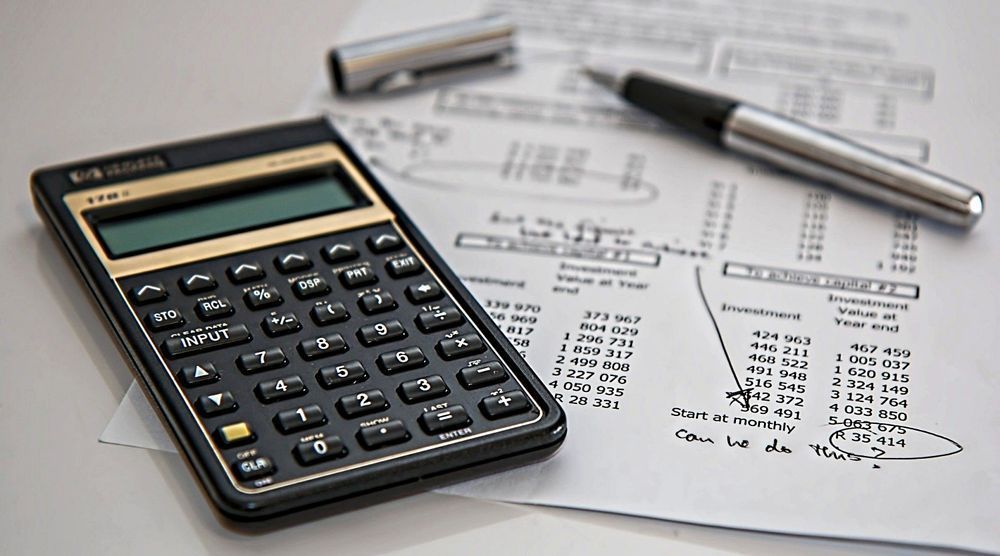 Kebiasannya, harga bagi perlindungan ini ialah 0.5% daripada jumlah yang diinsuranskan. Tetapi ianya mungkin berbeza mengikut pengendali takaful dan syarikat insurans. Sebagai contoh, jika jumlah diinsuranskan bagi kenderaan anda adalah RM 50,000, anda perlu membayar RM250 setahun. Bagi mereka yang tinggal di kawasan yang kerap mengalami banjir, anda mungkin memerlukan perlindungan tambahan ini.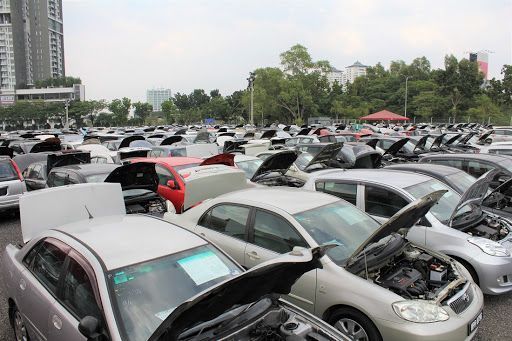 Apa-apapun, ingatlah bahawa apabila anda redah banjir guna kereta dan lepas, anda akan disanjung hebat oleh netizen. Namun jika anda redah banjir tapi kereta tak lepas, anda akan ditertawakan oleh netizen. Oleh itu, fikir masak-masak sebelum meredah banjir!

For more latest car news, reviews, car buying guides and videos visit us at Carlist.my Auto News.
Check out all the best new & used car deals in Malaysia at Carlist.my.
Sell your car fast with the best offer? Visit us at CarlistBid.my.
Get the latest new car promotions at New Car website now.

---
---
---
---
Comments