Tell us why do you want to report this review?
This won't be shared with the lost
Thank you for the feedback!
We will appropriate action towards the review.
Saved Ads Limit Reached
×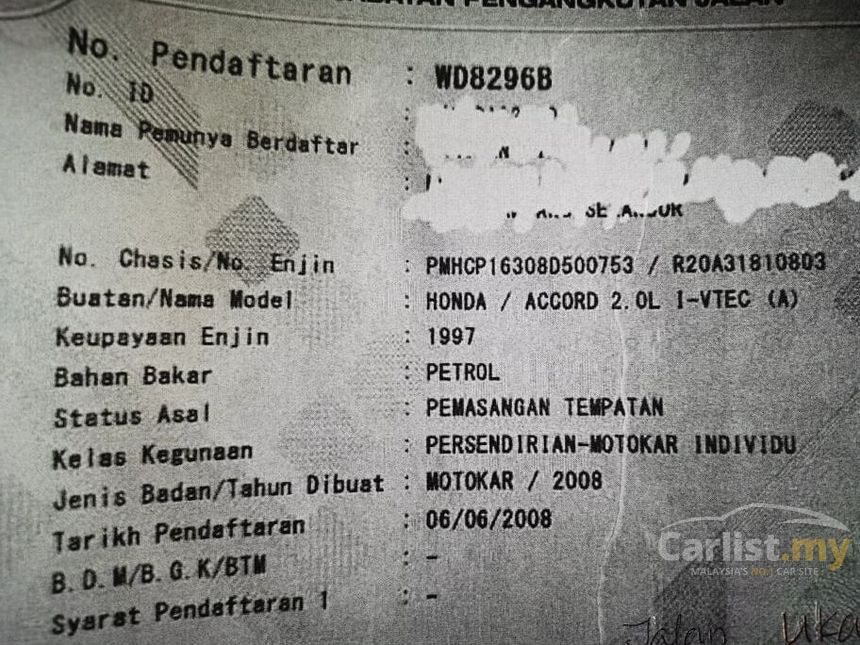 2008 Honda Accord 2.0 i-VTEC VTi Sedan (A) SUPER CAR KING - LOW MILEAGE - ORIGINAL PAINT - INTERIOR NEW & CLEAN - VIEW TO BELIEVE...
Key details
×
This 'Trusted Dealer' has a proven track record of upholding the best car selling practices certified by Carlist.my
This 'Trusted Dealer' has a proven track record of upholding the best car selling practices certified by Carlist.my
This 'Trusted Dealer' has a proven track record of upholding the best car selling practices certified by Carlist.my