Tell us why do you want to report this review?
This won't be shared with the lost
Thank you for the feedback!
We will appropriate action towards the review.
Saved Ads Limit Reached
×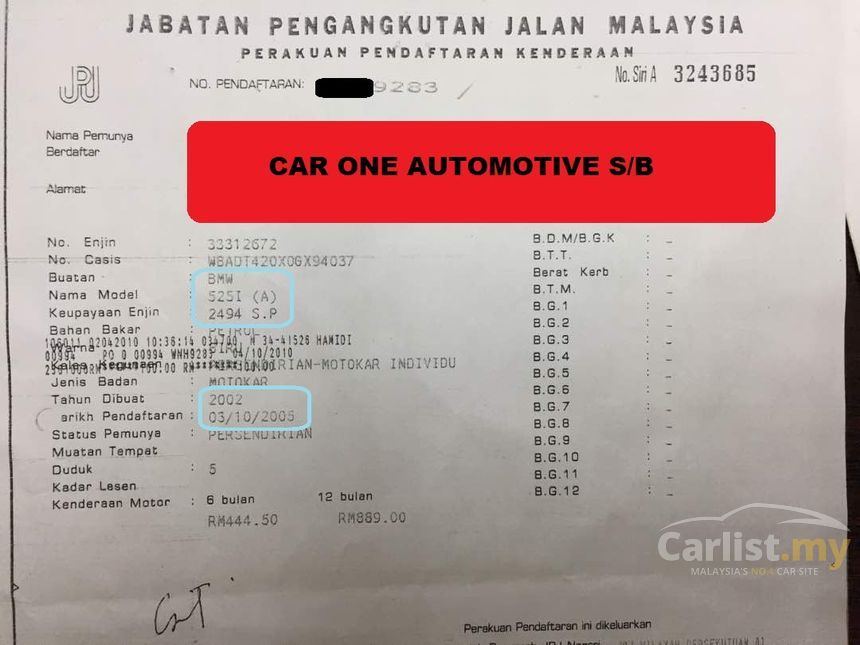 E39 BMW 525i 2.5 JAPAN-SPEC FACELIFE (A) Mnf 2002-Reg2005,ORI 17" DOUBLE SPOKE M-SPORT RIM,M-SPORT STEERING ,EXCELLENT CONDITION,TEST DRIVE WELCOME.
Key details
×
This 'Trusted Dealer' has a proven track record of upholding the best car selling practices certified by Carlist.my
This 'Trusted Dealer' has a proven track record of upholding the best car selling practices certified by Carlist.my
This 'Trusted Dealer' has a proven track record of upholding the best car selling practices certified by Carlist.my